Presidential Joke Day
Folks love to create and relate jokes about public figures, particularly politicians. What presidential jokes do you recall?
August 11th is Presidential Joke Day. Actually, this ironic holiday offers a public pause for considering jokes (and humorous statements, both intentional and unintentional) uttered by past and current presidents, rather than jokes about presidents and state leaders.
Presidential Joke Day began with an on-air slip-up by 40th U.S. President Ronald Reagan. On August 11, 1984, while participating in a sound check for a public radio address, the former actor said, "My fellow Americans, I'm pleased to tell you today that I've signed legislation that will outlaw Russia forever. We begin bombing in five minutes."
President Reagan did not realize that his microphone was switched on, and his statement hit the airwaves. Immediately, the Soviet forces activated their own nuclear weapons to prepare for an imminent American attack, which (of course) never came.
Political leaders and heads of state in many countries have offered ironic and intriguing sound bites.
Perhaps 16th U.S. President Abraham Lincoln said it best with this quip: "It is better to remain silent and be thought a fool than to speak and remove all doubt."
National Son and Daughter Day
When it comes to holidays, Aug. 11 not only celebrates famous presidential faux pas and blunders, but also celebrates one of life's most special relationships. It's Son and Daughter Day, also referred to as Son's and Daughter's Day and/or National Son and Daughter Day.
While the origins are unknown, Son's and Daughter's Day is an annual holiday that celebrates and recognizes the very special bond we have with those most near-and-dear to our hearts, our children. While many of us are overworked and just plain stressed out, Son and Daughter Day reminds us to slow things down a little. Life is short. We need to cherish every moment we have with our kids because before you know it, they will be all grown up and out on their own and beginning their own journey.
So turn off the TV and put away all the electronic gadgets that are supposed to make our lives easier. Today is the perfect day to do something special with your children.
Famous Quotes & Sayings About Children
·
The most important thing a father can do for his children is to love their mother. ~ Theodore Hesburgh
·
Children are the anchors of a mother's life. ~ Sophocies
·
The soul is healed by being with children. ~ Fyodor Dostoyevsky
·
Children are the hands by which we take hold of heaven. ~ Henry Ward Beecher
·
Children are our most valuable resource. ~ United States President Herbert Hoover
·
I have a dream that my four little children will one day live in a nation where they will not be judged by the color of their skin, but by the content of their character. ~ Martin Luther King, Jr.
·
Nothing you do for your children is ever wasted. ~ Garrison Keillor
·
A daughter is a love that lasts a lifetime. ~ Alphabet Garden Designs
·
A child can ask questions that a wise man cannot answer! ~ Unknown
·
The only love that I really believe in is a mother's love for her children. ~ Karl Lagerfeld
·
It's never too late to have a happy childhood. ~ Tom Robbins
·
Children make your life important. ~ Erma Bombeck
·
The only thing worth stealing is a kiss from a sleeping child. ~ Joe Houldsworth
·
There are lives I can imagine without children but none of them have the same laughter and noise. ~ Brian Andreas
·
Remember that children, marriages and flower gardens reflect the kind of care they get. ~ H. Jackson Brown, Jr.
·
Human beings are the only creatures on earth that allow their children to come back home. ~ Bill Cosby
·
Always kiss your children goodnight, even if they're already asleep. ~ H. Jackson Brown, Jr.
·
Everybody knows how to raise children except the people who have them. ~ P. J. O'Rourke
·
Any kid will run any errand for you if you ask at bedtime. ~ Red Skelton
·
The first half of our lives is ruined by our parents, the second half by our children. ~ Clarence Darrow
·
As long as you know men are like children, you know everything! ~ Coco Chanel
·
Before I got married I had six theories about raising children; now, I have six children and no theories. ~ John Wilmot
·
What is a home without children? Quiet! ~ Henny Youngman
·
Most children threaten at times to run away from home. This is the only thing that keeps some parents going! ~ Phyllis Diller
·
Mothers are fonder than fathers of their children because they are more certain they are their own. ~ Aristotle
·
I want my children to have all the things I couldn't afford. Then I want to move in with them. ~ Phyllis Diller
·
Having children is like living in a frat house - nobody sleeps, everything's broken and there's a lot of throwing up! ~ Ray Romano
National Garage Sale Day (Have conflicting calendars - it's either August 10th or 11th)
How many garage sales have you hosted or attended this summer? August represents a busy time of month for garage sale hosts and guests, as folks clear out storage sheds and gear up for another school year.
August 11th is known as Garage Sale Day. Although actual garage and yard sales are generally held on Thursdays, Fridays and Saturdays, this handy holiday offers an opportunity for preparation and planning. Is it time to sort out that storage closet and organize the attic again? What intriguing items might be lurking under those dust bunnies in the basement?
Celebrate August 11th - Garage Sale Day by scheduling a garage sale or scanning the garage sale listings in the local newspaper.
Kool-Aid Day
Kool-Aid, bug juice, fruit punch, lemonade and other fruity thirst quenchers are the order of the day on August 11th. As the mercury lingers at the top of thermometers on this balmy summer day, children of all ages pour gallons of refreshing beverages to stay hydrated and cool.
The Kool-Aid Day celebrations actually started with an antique car show in Nebraska in 1927, but the idea poured over into other communities and events. Baseball pitchers, gymnastics tumblers, high-ball bowlers and other athletes have reached for cool fruity drinks ever since.
Annual Medical Check-Up Day
Did you get yours?
August 11, 2010 is Annual Medical Checkup Day and it's important for everyone to have an annual checkup from a qualified healthcare professional. Prevention is key to good health and a medical checkup helps you stay healthy instead of fighting to regain your health.
Preventive screening
The American Cancer Society prescribes specific annual screening guidelines for men and women that include various cancer screenings. In addition, there are other annual tests which you and your doctor should consider for your health:
·
Blood pressure screening
·
Mammograms (based on age or family history)
·
Colo-rectal testing and colonoscopy based on health risk
There are other tests prescribed and the Agency for Healthcare Research and Quality offers recommendations and information regarding prevention and evidence-based medicine.
Health care plans also provide recommended annual testing guidelines for members so be sure and visit their website for more information. Ask your doctor what tests are important for you.
Celebrate life and health by scheduling your annual checkup today. Annual Medical Checkup Day is the perfect day to make that important call for a preventive medical checkup that will help you stay healthy longer.
Play in the Sand Day
No summer is complete without a little sand between the toes. Have you been to the beach yet? Sunbathers and sand castle architects truly dig Play in the Sand Day on August 11th.
Go with the grain on Play in the Sand Day. Pick up a pail and shovel, and smooth out that beach towel. Take the day off on August 11th, and hunt for beautiful seashells and intriguing pieces of driftwood or sea glass at the shore.
Just be sure to play nice in the sandbox (both proverbial and literal) on Play in the Sand Day.
National Raspberry Tart Day
Today is National Raspberry Tart Day! The tart is the perfect combination of crispy crust, creamy filling, and fresh fruit. Tarts originated during the Middle Ages. Although sweet fruit-topped tarts are the most popular, many savory and salty varieties also exist. For example, in France, many of these open-faced pies are made with eggs, cheeses, meats, and vegetables. Whether you prefer them filled with chocolate or goat cheese, tarts are always delicious!
To celebrate National Raspberry Tart Day, head to your local bakery to pick up one of these fresh-baked delights! Feeling creative? Make your own raspberry tart!
National Raspberry Bombe Day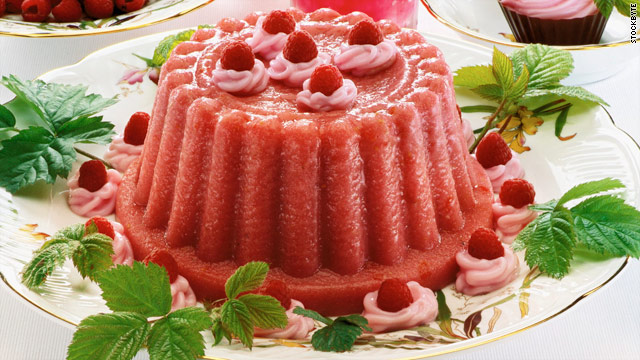 While you're frying up some eggs and bacon, we're cooking up something else: a way to celebrate today's food holiday.
Today's food holiday is the bomb(e)-dot-com: August 11 is National Raspberry Bombe Day, so put on your sassiest waist apron and dig out the retro dishes!
For those of you still scratching your culinary noggin, a bombe or bombe glacée is one of those great throwback ice cream desserts, frozen in a spherical mold. You can also make a gelatin-inspired variation, hence the jiggly-wiggly image.
According to this newspaper clipping, a typical bombe combines sherbet, ice cream, heavy cream, chopped nuts, candied fruit and even a spot of rum. When you layer up this little beauty in a mold and freeze it overnight, you've got a centerpiece-worthy dessert that was made for summer.
Bombes away!
Ingersoll Day
Robert Green Ingersoll (1833-1899)
"When I became convinced that the universe is natural, that all the ghosts and gods are myths, there entered into my brain, into my soul, into every drop of my blood the sense, the feeling, the joy of freedom. The walls of my prison crumbled and fell. The dungeon was flooded with light and all the bolts and bars and manacles became dust. I was no longer a servant, a serf, or a slave. There was for me no master in all the wide world, not even in infinite space. I was free -- free to think, to express my thoughts -- free to live my own ideal, free to live for myself and those I loved, free to use all my faculties, all my senses, free to spread imagination's wings, free to investigate, to guess and dream and hope, free to judge and determine for myself . . . I was free! I stood erect and fearlessly, joyously faced all worlds."
-- Robert Green Ingersoll, "Why I Am An Agnostic"
Ingersoll Day is an annual celebration on or around August 11th, the birthday of Robert Green Ingersoll, to celebrate the life and works of one of the most popular freethinkers in US history. Heard by more Americans than any human being before the advent of motion pictures and radio, Robert Ingersoll was the most successful orator in nineteenth century America. A leading political figure, he campaigned against slavery and for the rights of women and minorities. Known as the "Great Agnostic," he attracted huge crowds to lectures that criticized religion and promoted free thought.