National Bad Poetry Day
Roses are red.
Violets are blue.
Bad poetry day
Invites hacks to write too.
(LAN)
August 18th is Bad Poetry Day, an anti-literary holiday that invites everyone to try crafting verses. How about a haiku or a hackneyed bit of rhyme?
On Bad Poetry Day, meter and measure are optional, along with rhyme schemes and proper spelling. Anything goes, for better or verse, on Bad Poetry Day.
National Ice Cream Pie Day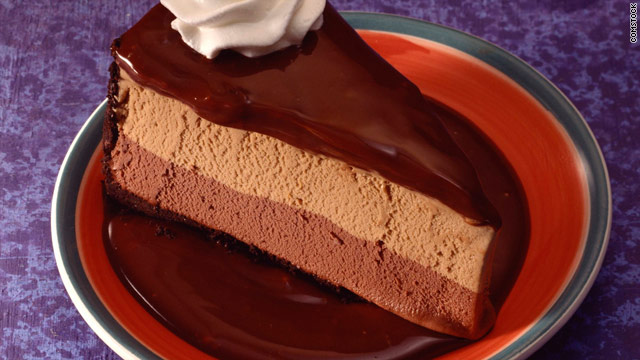 Brrrr and big yum! It's Ice Cream Pie Day on August 18th.
Have you ever made an ice cream pie at home? Try these delicious recipes for ice cream pie or cakes, served up by a variety of AC writers (CTRL-click on each title to open that ice cream pie recipe in a new window.): "Eight Uses for Ice Cream," by Amy Brantley; "Easy Ice Cream Cakes," by Emma S.;" "Ice Cream Pie is DIY Sundae Fun," by S. Maven and "Strawberry-Chocolate Ice Cream Pie," by Kellie Burgess.
Why not serve up a sweet slice of frozen deliciousness on August 18th - Ice Cream Pie Day?
August 18th is also soft-serve ice cream day (see below).
National Soft-Serve Ice Cream Day
With the mercury still hovering at a high point in many regions, August 18th is Soft-Serve Ice Cream Day. What is the flavor of the day at your local soft-serve ice cream stand?
Grab a cone or a cup of your favorite soft-serve ice cream on August 18th. Choose from chocolate, vanilla or any other variety of the delicious frozen dairy treat.
It's practically a civic duty today to indulge - on Soft Serve Ice Cream Day.
Mail-Order Catalog Day
With 128 days till Christmas, August 18th is Mail-Order Catalog Day, one of at-home shoppers' favorite holidays.
On August 18, 1872, Aaron Montgomery Ward published the first mail-order catalog, ushering in a booming business trend for convenience-seeking consumers. The Sears catalog followed 16 years later.
Marketers and merchandisers seem to begin mailing product catalog and promotional pieces earlier each year, gearing up for the holiday shopping season. By August 18th, mailboxes are teeming with flyers and catalogs advertising holiday gifts and more.
Have you started your holiday shopping yet? Mail-Order Catalog Day offers one way to begin.
Birth Control Pills Day
On Aug. 18, 1960, the G.D. Searle company sold the first oral contraceptives under the brand name Envoid. Endrocrinologist Gregory Pincus (1903-1967) researched female hormones and co-founded the Worcester Foundation for Experimental Biology. Although scientists in the 1920s had already discovered progesterone's ovulation-preventing properties, they did not have a way to make it available for use according to Discoveries in Medicine: "In the 1950s Pincus and his colleagues focused their efforts on developing a hormone combination that would fool the woman's body into thinking it was already pregnant, thus keeping any new ova (eggs) from being released."
Because contraception was illegal in Massachusetts at the time, the pill was tested as an infertility treatment. By 1960 the Federal Drug Administration approved the first contraceptive pill.
Aug. 18 commemorates the day the 19th Amendment to the U.S. Constitution, women's right to vote, was ratified in 1920.
Serendipity Day
Serendipity means a "happy accident" or "pleasant surprise"; a fortunate mistake. Specifically, the accident of finding something good or useful while not specifically searching for it. The word has been voted one of the ten English words hardest to translate in June 2004 by a British translation company. However, due to its sociological use, the word has been exported into many other languages.
Serendipity is used as a sociological method in Anselm L. Strauss' and Barney G. Glaser's Grounded Theory, building on ideas by sociologist Robert K. Merton, who in Social Theory and Social Structure (1949) referred to the "serendipity pattern" as the fairly common experience of observing an unanticipated, anomalous and strategic datum which becomes the occasion for developing a new theory or for extending an existing theory. Robert K. Merton also coauthored (with Elinor Barber) The Travels and Adventures of Serendipity which traces the origins and uses of the word "serendipity" since it was coined. The book is "a study in sociological semantics and the sociology of science", as the subtitle of the book declares. It further develops the idea of serendipity as scientific "method" (as juxtaposed with purposeful discovery by experiment or retrospective prophecy).