National Be an Angel Day
This special holiday was created by Jayne Howard Feldman in 1993, who says she was inspired by angels to be the founder of Be an Angel Day. Feldman says she wants this day to encourage us all to do random acts of kindness and help others.
Make a difference! Whether it's a small favor for a friend or total stranger, your good deeds today can be emotional, physical or spiritual. The point is to help someone in need, and in return, you will feel happiness.
According to Feldman, her website's purpose is to assist you in regaining peace in your life and to inspire you to be a peacemaker here on earth.
10 acts of kindness for Be an Angel Day:
Volunteer at a nursing home
Make inspirational homemade bookmarks with a positive message and leave them in books you return to your public library
Start a fundraiser for an important cause in your community
Plant a tree
Be someone's shoulder to cry on
Volunteer at your local pet adoption center
Buy lunch for someone in need
Buy a bag of yummy groceries and donate it to your local food bank or shelter
Mow your neighbor's lawn
Take your siblings to a movie to give your parents a day off
National Eat a Peach Day
August 22 is National Eat A Peach Day here in the USA. As you can see I've got two juicy peaches that are just about ready for eating. I may get ahead of the holiday; but you have to eat those beauties when they are at the peak of ripeness. Are you able to get peaches where you live? Living in Florida, I am just one state away from the "Peach State", Georgia.
I've already enjoyed more than a few fresh peaches this summer. They usually start coming in around the 4th of July, depending on the weather. I always enjoy making a fresh peach pie when they come in. I have carried more than my share of fresh peaches back from Georgia when vacationing in the summertime.
My favorite memory of peaches was when I lived in a small town north of where I am now living called Lady Lake. There was a family there who had a small organic peach orchard where you can pick your own peaches. I made some peach pies and cobblers from them.
So for this year's celebration I will just be eating them and letting that yummy peach juice run down my hands. Get the picture?
In case you like a little trivia, like I do, I thought I should mention:
*The peach tree (Prunus persica) is a species of Prunus native to China that bears an edible juicy fruit called a peach. The scientific name persica, along with the word "peach" itself and its cognates in many European languages, derives from an early European belief that peaches were native to Persia. The modern botanical consensus is that they originate in China, and were introduced to Persia and the Mediterranean region along the Silk Road before Christian times.
*Though fuzzy peaches and nectarines are regarded commercially as different fruits, with nectarines often erroneously believed to be a crossbreed between peaches and plums, or a "peach with a plum skin", they belong to the same species as peaches. Several genetic studies have concluded in fact that nectarines are created due to a recessive gene, whereas a fuzzy peach skin is dominant.
*In China, the peach was said to be consumed by the immortals due to its mystic virtue of conferring longevity on all who ate them. The divinity Yu Huang, also called the Jade Emperor, and his mother Xi Wangmu, also known as Queen Mother of the West, ensured the gods' everlasting existence by feeding them the peaches of immortality. The immortals residing in the palace of Xi Wangmu were said to celebrate an extravagant banquet called the Pantao Hui or "The Feast of Peaches". The immortals waited six thousand years before gathering for this magnificent feast; the peach tree put forth leaves once every thousand years and it required another three thousand years for the fruit to ripen..
Southern Hemisphere Hoodie-Hoo Day
"Hoodie-Hoo, mate."
August 22nd is Hoodie-Hoo Day - at least, in the Southern Hemisphere.
This meteorological mayday signals the end of winter. At high noon, denizens from down-under head for the out of doors to holler, "Hoodie-Hoo!"
This enthusiastic outcry is intended to herald the onset of spring and warmer weather.
Don't be shy. "Hoodie-Hoo!" Join the ballyhoo on August 22nd.
National Tooth Fairy Day
National Tooth Fairy Day celebrates one of childhood's favorite visitors. The Tooth Fairy is an American tradition with European and superstitious roots.
Losing baby teeth is a sometimes traumatic experience for young children. Enter the world of the friendly, smiling and soothing Tooth Fairy. As a young child's first baby tooth becomes lose, the child often fears losing it. The promise of a visit from the tooth fairy and a gift, turns the occasion into something to look forward to. When the tooth finally falls out, mom cleans it off. It is often put it into a "tooth box". At bedtime, the child puts the tooth under his pillow. The tooth fairy comes after the child falls asleep. She takes the tooth and leaves a small gift, usually money. The tooth fairy leaves a gift every time the child loses a tooth.
Never fear: If the tooth is literally lost in some way, don't worry. The Tooth Fairy always knows, and will still leave a gift. She magically knows each time a baby tooth falls out, and will arrive that night , even if the child is away at grandmas, or on vacation.
Male or female? There is ongoing debate whether the Tooth Fairy is a male or a female. But, it's pretty obvious. "She" is most definitely a female.
Origin of National Tooth Fairy Day:
Our research did not find the creator, or the origin of this day. The tooth fairy dates back hundreds of years, probably to at least medieval times. We were amazed that the tooth fairy was not found in the encyclopedia.
Is National Tooth Fairy Day February 28th, or August 22? Documentation on websites is fairly evenly divided, with slightly more recording it on February 28th. Some very reputable and authoritative sites differ on the date. Until we find further documentation, or the creator of this day, feel free to celebrate it on either date....or both!
National Pecan Torte Day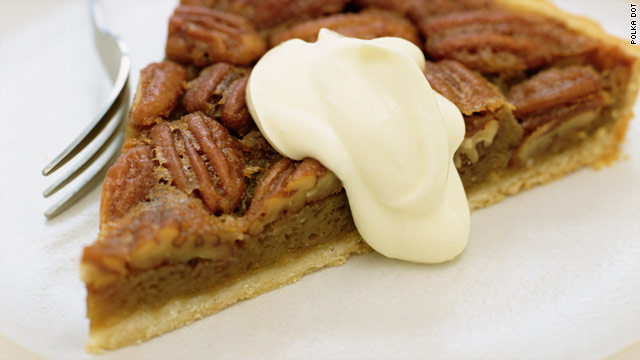 While you're frying up some eggs and bacon, we're cooking up something else: a way to celebrate today's food holiday.
It's just another nutty Monday - August 22 is National Pecan Torte Day!
A torte can be richly flavored with whatever you decide to make it with (pick your poison!), but it usually consists of cake-like layers sandwiching butter cream, mousse, jam or fruit. Once it cools from a nice bake in the oven, it's drizzled with a heavenly glaze.
But where this cake differs from most layered desserts is its lack of flour - ground nuts and breadcrumbs are the secret to a torte's success. A Central European creation, tortes also stand out from the rest with their thick icing and glaze on the outside, which usually matches the sinfully sweet layers inside. Sweet on the inside and out? We'd say that's a keeper!