National Sponge cake Day
August 23 is National Sponge Cake Day, according to a website that lists days to celebrate something.
What is a sponge cake?
A sponge cake has a firm, yet well aerated structure, similar to a sea sponge. That's why it is called a "sponge cake."
The traditional sponge cake is easy to make since it consists of just three very basic ingredients: flour, sugar and eggs. The key to the perfect sponge cake is in the technique. The batter must be beaten thoroughly in order to create volume.
One version of the sponge cake is the Victoria Sponge Cake. This version is loaded with jam that is spread between several layers of the cake. The dessert was named after Queen Victoria who enjoyed having a slice of it with her afternoon tea.
Sponge cake is light and fluffy and has just enough sweetness to satisfy your sweet tooth.
Celebrate National Sponge Cake Day by baking one to share with your family and friends, or buy one from your local bakery.
National Buttered Corn Day
August 23rd means it's Buttered Corn Day and I don't know about you but I could make a pig of myself with buttered sweet corn. Especially if it's cooked on the grill. Even if it's not, just give me a bowl of hot corn and melted butter with a big fat spoon and I'm happy.
I was reading about the Health benefits of corn and Wikipedia says "Cooked sweet corn has significant antioxidant activity, which can substantially reduce the chance of heart disease and cancer. " Cooked sweet corn retains its antioxidant activity, The scientists measured the antioxidants' ability to quench free radicals, which cause damage to the body from oxidation. Cooked sweet corn also releases increased levels of ferulic acid, which provides health benefits, such as battling cancer. "When you cook it, you release it, and what you are losing in vitamin C, you are gaining in ferulic acid and total antioxidant activity.""
Nice health benefits! So let's eat more corn!
Ride the Wind Day
As summer comes to an end, Ride the Wind Day gives us a chance to appreciate and take advantage of the last days of cool, summer breezes. Go for a bike ride, roller blade in the park, fly a kite, fly in a plane, sail out to sea, or just run really really fast. Looking for something more extreme? Literally ride the wind by paragliding/sailing, hang gliding, parachuting, or skydiving!
Did you know…On this day in 1977, the Gossamer Condor, "the first human-powered aircraft capable of controlled and sustained flight," flew the first figure-right, as piloted by amateur cyclist and hang-glider pilot Bryan Allen (Wikipedia – Gossamer Condor). Talk about riding the wind!.
How might you mark this heavenly holiday? How about flying a kite, hosting a balloon send-off, going hang-gliding, practicing parasailing or taking a flight in an airplane or helicopter? You might choose to learn to parachute, participate in a hot-air balloon ride, go for a spin on a motorcycle, drive with the top down in a convertible or sail across the waters in a schooner.
Let the wind catch your sails and send you in a favorable direction in August 23rd. It's Ride the Wind Day.
Perhaps ironically, on August 23, 1974, former Beatle John Lennon reported that he saw an unidentified flying object (UFO) in New York City.
Singin' in the Rain Day
Do you like to play in the rain? Although August may mark the middle of the dry season in many regions, August 23rd is known to plenty of folks (particularly old movie and musical fans) as Singin' in the Rain Day. This celebration has less to do with weather conditions, however, and more to do with a celebrity birthday.
American actor, dancer and Academy Award winner (1951) Eugene (Gene) Curran Kelly (An American in Paris, Anchors Aweigh, Brigadoon, For Me and My Gal, Inherit the Wind, Invitation to the Dance, Les Girls, On the Town, Pal Joey, Singin' in the Rain and Take Me Out to the Ballgame), was born on August 23, 1912.
Why not play in the rain today? If the sun is shining on August 23rd, pull out a garden hose or sprinkler, and splash through it. Crank up some old tunes, particularly "Singin' in the Rain."
Take a look at these treasured 1929 lyrics from Arthur Freed (set to music by Nacio Herb Brown):
"I'm singing in the rain -
Just singing in the rain.
What a glorious feelin';
I'm happy again."
Bet you're already singing along. Don't you feel better already?
International Day for the Remembrance of the Slave Trade and its Abolition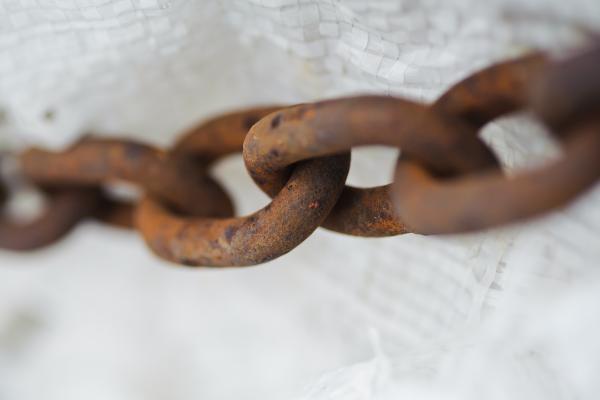 The United Nations' (UN) International Day for the Remembrance of the Slave Trade and its Abolition is annually observed on August 23 to remind people of the tragedy of the transatlantic slave trade. It gives people a chance to think about the historic causes, the methods and the consequences of slave trade.
What do people do?
Each year the UN invites people all over the world, including educators, students and artists, to organize events that center on the theme of this day. Theatre companies, cultural organizations, musicians and artists take part on this day by expressing their resistance against slavery through performances that involve music, dance and drama.
Educators promote the day by informing people about the historical events associated with slave trade, the consequences of slave trade, and to promote tolerance and human rights. Many organizations, including youth associations, government agencies, and non-governmental organizations, actively take part in the event to educate society about the negative consequences of slave trade.
Public life
The UN's International Day for the Remembrance of the Slave Trade and its Abolition is a United Nations observance worldwide but it is not a public holiday.
Background
In late August, 1791, an uprising began in Santo Domingo (today Haiti and the Dominican Republic) that would have a major effect on abolishing the transatlantic slave trade. The slave rebellion in the area weakened the Caribbean colonial system, sparking an uprising that led to abolishing slavery and giving the island its independence. It marked the beginning of the destruction of the slavery system, the slave trade and colonialism.
International Day for the Remembrance of the Slave Trade and its Abolition was first celebrated in many countries, in particular in Haiti, on August 23, 1998, and in Senegal on August 23, 1999. Each year the United Nations Educational, Scientific and Cultural Organization (UNESCO) reminds the international community about the importance of commemorating this day. This date also pays tribute to those who worked hard to abolish slave trade and slavery throughout the world. This commitment and the actions used to fight against the system of slavery had an impact on the human rights movement.
Symbols
UNESCO's logo features a drawing of a temple with the "UNESCO" acronym under the roof of the temple and on top of the temple's foundation. Underneath the temple are the words "United Nations Educational, Scientific and Cultural Organization". This logo is often used in promotional material for the International Day for the Remembrance of the Slave Trade and its Abolition.
Valentino Day
The death of silent-screen idol Rudolph Valentino at the age of 31 sends his fans into a hysterical state of mass mourning. In his brief film career, the Italian-born actor established a reputation as the archetypal screen lover. After his death from a ruptured ulcer was announced, dozens of suicide attempts were reported, and the actress Pola Negri--Valentino's most recent lover--was said to be inconsolable. Tens of thousands of people paid tribute at his open coffin in New York City, and 100,000 mourners lined the streets outside the church where funeral services were held. Valentino's body then traveled by train to Hollywood, where he was laid to rest after another funeral.
Rudolph Valentino was born Rodolfo Guglielmi in Castellaneta, Italy, in 1895. He immigrated to the United States in 1913 and worked as a gardener, dishwasher, waiter, and gigolo before building a minor career as a vaudeville dancer. In 1917, he went to Hollywood and appeared as a dancer in the movie Alimony. Valentino became known to casting directors as a reliable Latin villain type, and he appeared in a series of small parts before winning a leading role in The Four Horsemen of the Apocalypse (1921). The film, which featured a memorable scene of Valentino dancing the tango, made the rakishly handsome Italian an overnight sensation. His popularity soared with romantic dramas such as The Sheik (1921), Blood and Sand (1922), and The Eagle (1925).
Valentino was Hollywood's first male sex symbol, and millions of female fans idolized him as the "Great Lover." His personal life was often stormy, and after two failed marriages he began dating the sexy Polish actress Pola Negri in 1926. Shortly after his final film, The Son of the Sheik, opened, in August 1926, he was hospitalized in New York because of a ruptured ulcer. Fans stood in a teary-eyed vigil outside Polyclinic Hospital for a week, but shortly after 12 p.m. on August 23 he succumbed to infection.
Valentino lay in state for several days at Frank E. Campbell's funeral home at Broadway and 66th St., and thousands of mourners rioted, smashed windows, and fought with police to get a glimpse of the deceased star. Standing guard by the coffin were four Fascists, allegedly sent by Italian leader Benito Mussolini but in fact hired by Frank Campbell's press agent. On August 30, a funeral was held at St. Malachy's Church on W. 49th St., and a number of Hollywood notables turned out, among them Mary Pickford, Douglas Fairbanks, and Gloria Swanson. Pola Negri appointed herself chief mourner and obligingly fainted for photographers several times between the train station and the chapel. She collapsed in a dead faint again beside Valentino's bier, where she had installed a massive flower arrangement that spelled out the word POLA.
Valentino's body was shipped to Hollywood, where another funeral was held for him at the Church of the Good Shepherd on September 14. He then was finally laid to rest in a crypt donated by his friend June Mathis in Hollywood Memorial Park. Each year on the anniversary of his death, a mysterious "Lady in Black" appeared at his tomb and left a single red rose. She was later joined by other, as many as a dozen, "Ladies in Black." The identity of the original Lady in Black is disputed, but the most convincing claimant is Ditra Flame, who said that Valentino visited her in the hospital when she was deathly ill at age 14, bringing her a red rose. Flame said she kept up her annual pilgrimage for three decades and then abandoned the practice when multiple imitators started showing up.
National Hug Your Boss Day
National Hug Your Boss Day was created by us, TipTopJob.com back in 2008.
The idea behind launching the day was to promote workplace relationships (the serious side to it!). We believe that if you are happy to hug your boss then you may enjoy your job more and this in turn may lead to better productivity/morale/motivation at work. We are not saying this is always going to be the case but it is nice to think so!!
We have had a lot of fun with National Hug Your Boss Day over the years and have received hundreds of photographs of managers and employees having a friendly hug.
Please get involved this year in support of the fun day - this year we will be celebrating on Friday 23rd August 2013. You can visit our website to play the game, read articles etc.
Join our page on Facebook where you can upload your photos. There will be a prize to the BEST hug this year.