National Bow Tie Day
Dapper Dans unite. August 28th is Bow Tie Day.
Bow ties are back, at least for this high-fashion occasion. Clip on a pre-fastened bow tie, or tie it yourself.
As an alternative, more casual folks may opt to celebrate Bow Tie Day on August 28th by cooking farfalle, which is otherwise known as bow tie pasta.
National Cherry Turnover Day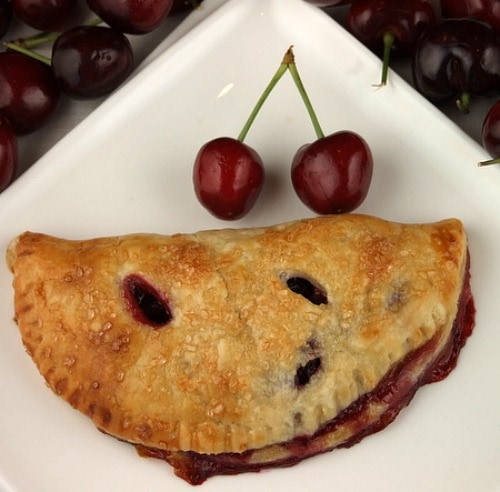 It's National Cherry Turnover Day! Turnovers are a delicious pastry that can be enjoyed for breakfast or dessert. They originated in ancient times and are classified as "portable pies." Other dishes in this culinary family include pasties, empanadas, and spring rolls.
A traditional cherry turnover recipe calls for puff pastry, which is stuffed with a gooey cherry filling and then baked until golden brown. There are many variations on this classic treat though. Some recipes call for cream cheese, extra lemon juice, or even ice cream.
To celebrate National Cherry Turnover Day, bake your own homemade cherry turnovers to share with friends and family! Bon appétit!
Dream Day
" I have a dream that my four little children will one day live in a nation where they will not be judged by the color of their skin but by the content of their character."
Dream Day honors the memory of Reverend Martin Luther King, Jr., who delivered his famous "I Have a Dream" speech on August 28, 1963, on the steps of the Lincoln Memorial in Washington, D.C.
On August 28th thousands will commemorate the 50th anniversary of King's famous speech, dreamers and others are encouraged to wear black and white apparel to demonstrate reverence for unity among the races.
Race Your Mouse Around the Icons Day
Race Your Mouse Around the Icons Day is another zany holiday brought to us by our friends at Wellcat.com. On August 28th computer owners are encouraged to race our mouse around our desktop icons while waiting for our computers to do whatever it is they're doing. The idea is that this silly way to pass the time will make us feel "peppy."
Chris and I both spend a lot of time in front of computers during our work week. I usually like to take a break from computers during the weekend (I write all our posts from our iPad instead of my Mac), but Chris always seems to be toting around one laptop or another, getting in time for a little extra work or play. Since I'm rarely on my home computer I don't spend a lot of time running updates or archiving old files so, over the past year or so, my desktop has become a complete mess. ironically, even though Chris spends so much time on the computer, his is clean and organized. Now if only I could get him to use those same skills to tidy the kitchen. (Just kidding — I love you, Chris!)
Chris and I celebrated Race Your Mouse Around the Icons Day together this evening, using his MacBook Pro. He found a nifty program named IOGraph; it records and times your movements around the screen. I had a bit of fun tracing Chris's "snow leopard" background, producing a sort of drunk looking Etch-A-Sketch style cat. And of course we also used it to time ourselves as we took turns racing our cursor through the items on his desktop. I think he beat me on time, but if there were points given away for artistry I'm sure I would have won. He didn't have very many icons so our tracings were pretty simple, but I think it would be interesting to keep the program running sometime and see what the trail looks like by the end of the day. Who knows — we might even end up with a work of art!
But enough playing around with the computer for now — tomorrow we'll be breaking out our board games for "According to Hoyle" Day!
Crackers Over The Keyboard Day
Of all the wacky holiday's this one is up there in the top ten I'm sure. The entire point of this day is to eat cookies or crackers, or anything that would produce crumbs, over your keyboard. I suppose this is to make sure your mouse has something to nibble on while you sleep. You should also celebrate your fellow employees who make it a habit of eating crackers over their keyboard and reward them with a can of air. For those of you that take this day all too seriously, your keyboard may be beyond the help of canned air and it might just be time for a new one.
Radio Commercial Day
In February 1922, AT&T announced they would begin selling "toll broadcasting" to advertisers, in which businesses would underwrite or finance a broadcast, in exchange for being mentioned on the radio. WEAF of New York is credited with airing the first paid radio commercial, on August 28, 1922, for the Queensboro Corporation, advertising an apartment complex. However, it appears other radio stations may actually have sold advertising before WEAF. As early as May 1920, an amateur radio broadcaster leased out his "station" in exchange for $35 per week for twice-weekly broadcasts. And, in Seattle, Washington, Remick's Music Store purchased a large ad in the local newspaper advertising radio station KFC, in exchange for sponsorship of a weekly program, in March 1922. Additionally, on April 4, 1922, a car dealer, Alvin T. Fuller, purchased time on WGI of Medford Hillside, Massachusetts, in exchanges for mentions.