International Chocolate Day
Chocolate is one of the world's favorite flavors, possibly THE most loved taste across 7 continents. This magic bean has been consumed by humans from as far back as 1900 BC, and was an integral part of the Aztec and Mayan civilizations and culture. Europeans combined it with milk and sugar, and with the Industrial Revolution and mass production, the modern era of chocolate began. Though it originated in the Americas, today the small African country of Cote D'Ivoire produces 30% of the world's cocoa. Everyone loves it, the recipes are endless and September 13th is celebrated as international chocolate day.
While most of us don't need a special day to indulge in the rich creamy glory that is chocolate, International Chocolate Day gives us just one more reason to consume this delectable confection in copious quantities. It is celebrated mostly by individuals, local candy stores and bakeries, independent chocolatiers and large candy corporations. It is marked by a profusion of delicious recipes all over the internet, from a 15-minute chocolate milk pudding to extravagant meringues, pies, layer cakes, soufflés and mousses. Everyone shares everything chocolate, and food bloggers in particular usually have a field day around this time, reviewing the best desserts in town and fondly reminiscing on their classic home-cooked favorites. Candy stores and bakeries hold chocolate festivals, inviting customers loyal and new to sample the delights of their kitchen. Mass producers like Hershey, Nestle, Cadbury, and organizations like the National Confectioners Association also take the opportunity to celebrate what is a huge industry all over the world. Exclusive manufacturers like Ghirardelli, Godiva and Neuhaus capitalize as well, with large-scale festivals and events for producers and consumers of this scrumptious pleasure food.
Dark chocolate also has many proven health benefits. It is a powerhouse of antioxidants, which neutralize free radicals produced by metabolism of fat. This has an array of positive effects on your body, ranging from improving cardio-vascular health to preventing chronic diseases. It has been shown to reduce blood pressure, as well as, interestingly enough, help regulate blood sugar. Finally, it has also been linked to the release of endorphins – the feel-good hormone – which might explain why it is so widely known and loved as a mood-lifter. It is often mixed with other foods and flavors which enhance the taste and may improve your health as well, such as mint, orange, peanuts, almonds, coconuts etc.
So International Chocolate helps us celebrate chocolate in all its multi-faceted glory, throwing bake sales, creating desserts, understanding chocolate or simply enjoying it.
National Celiac Awareness Day
September 13th is National Celiac Disease Awareness Day.
Thank You Senator James Inhofe of Oklahoma and Senator Ben Nelson of Nebraska for introducing the Resolution. Thanks also to the Senate for Passing US Senate Resolution 550 to benefit celiac disease awareness each year. The Resolution represents the work of those with celiac disease, the American Celiac Society, Celiac Disease Foundation, Gluten Intolerance Group of North America, National Foundation for Celiac Awareness, the American Celiac Disease Alliance and the Celiac Sprue Association.
The date of September 13 was chosen because it honors the birthday of Samuel Gee, MD a British physician and pediatrician. Dr. Gee published the first modern description of the clinical picture of celiac disease and is credited with being the first to identify the link between celiac disease and diet. One of Gee's famous quotes on celiac disease is "if the patient can be cured at all, it must be by means of diet."
Defy Superstition Day
It's no coincidence that Defy Superstitions Day occurs on September 13th. If you live in fear of black cats, picking up a coin when it's tails side up, or Friday the 13th, you need this holiday. Did you know hotels do not have a 13th floor or a room #13. Hotels usually do not have any room that ends in the #13. It's all because people are superstitious about this number.On Defy Superstitions Day let go of the ingrained superstitions you may have. You're not alone, though, an estimated 17 million to 21 million people in the U.S. have a fear of Friday the 13th, according to Para Explorers. In 2011 Defy Superstitions Day (luckily?) falls on a Tuesday not a Friday. There are two sides to every coin, and there is more than one way to look at something that's traditionally perceived to be unlucky.
The number 13 has many different meanings, not all of them bad.
13 is the number of Archimedean solids according to Mathworld.
The U.S. had 13 original colonies and the U.S. flag has 13 stripes.
The Assumption of the Virgin Mary occurred on a Friday 13th.
Alex Rodriguez, Dan Marino and Wilt Chamberlain have all worn the number 13.
National Fortune Cookie Day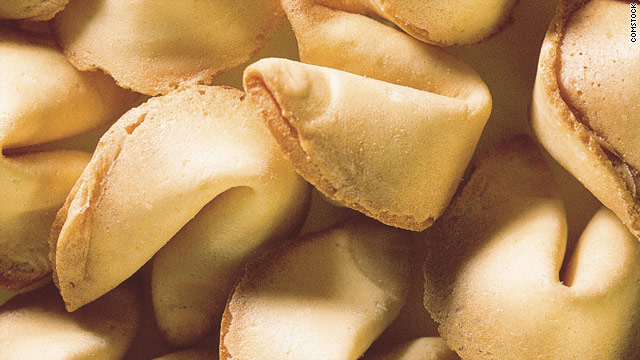 Confucius say September 13th is National Fortune Cookie Day! Fortune cookies are bite-sized treats with a hidden message, fortune or words of wisdom. If you could write your own message for a fortune cookie, what would you say? Although fortune cookies have become associated with Chinese restaurants, at least in America, the fortune cookie most likely was invented in California between 1915 and 1920. A small piece of paper with a written message was tucked deep inside a Japanese-style tea cake and from there, fortune cookies began!
National Peanut Day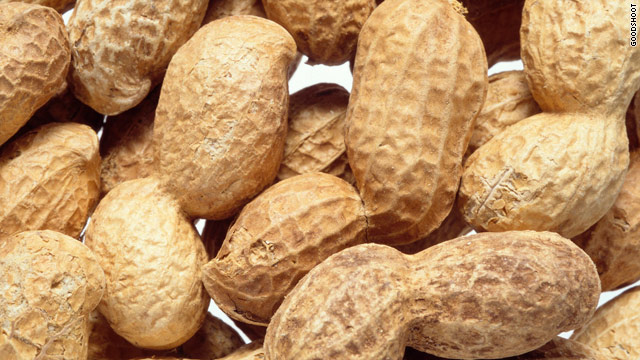 Today is a celebration of the peanut, which isn't really a nut at all. Technically, peanuts are legumes—simple dry fruits in the same family as peas and beans. But don't let this fun fact get in the way of your celebrating!
George Washington Carver discovered over 300 practical uses for peanuts. Carver, a graduate of Iowa State University, found ways to use peanuts in shampoo, fuel, dyes, and flours. Ironically, historians suspect that Carver never tasted a peanut butter and jelly sandwich. What a shame!
To celebrate National Peanut Day, bake peanut butter cookies, watch a ballgame with a bag of whole peanuts, enjoy a nice chunk of peanut butter fudge, or make a peanut butter and jelly sandwich for lunch. Enjoy!
Positive Thinking Day
September 13th is Positive Thinking Day! Everyone encounters hardships and difficulties – they are part of life's journey. But tackling those difficult situations with a positive attitude can make a huge difference in your life as well as those around you.
While everyone feels anger, sadness and stress, it is how we handle it that makes the difference. Approaching negative emotions and situations with a more positive approach rather than a pessimistic one, provides numerous benefits. According to Mayo Clinic, positive thinking can reduce stress and improve your health. Using positive thinking may increase your lifespan, provide greater resistance to the common cold, reduce the risk of death from cardiovascular disease and provide better coping skills.
Besides exercise, laughter is also good for stress – no joke! While we may not be able to control everything around us, we are in control of our thoughts. Learn to eliminate the negative self-talk running around in your head.
Inspirational Quotes
If you do what you've always done, you'll get what you've always gotten. ~ Anthony Robbins
Our greatest weakness lies in giving up. The most certain way to succeed is always to try just one more time. ~ Thomas Edison
Dream as if you'll live forever, live as if you'll die today. ~ James Dean
They can because they think they can. ~ Virgil
Winning isn't everything but wanting to win is. ~ Vince Lombardi
If you don't think everyday is a good day, just try missing one. ~ Cavett Robert
Attitude is a little thing that makes a big difference. ~ Winston Churchill
When we long for life without difficulties, remind us that oaks grow strong in contrary winds and diamonds are made under pressure. ~ Peter Marshall
Every day may not be good, but there's something good in every day. ~ Unknown
I've learned that people will forget what you said, people will forget what you did, but people will never forget how you made them feel. ~ Maya Angelou
There are exactly as many special occasions in life as we choose to celebrate. ~ Robert Brault
A wise man will make more opportunities than he finds. ~ Francis Bacon
Happiness is an attitude. We either make ourselves miserable, or happy and strong. The amount of work is the same. ~ Francesca Reigler
If you don't like something, change it: if you can't change it, change the way you think about it. ~ Mary Engelbreit
Every thought is a seed. If you plant crab apples, don't count on harvesting Golden Delicious. ~ Bill Meyer
Being in a good frame of mind helps keep one in the picture of health. ~ Unknown
Sometimes we stare so long at a door that is closing, that we see too late the one that is open. ~ Alexander Graham Bell
If you are not financially independent by the time you are forty or fifty, it doesn't mean that you are living in the wrong country or at the wrong time. It simply means that you have the wrong plan. ~ Jim Rohn
Happiness is being the creator of your experience, choosing to take pleasure in what you have, right now, regardless of the circumstances, while being the best you can be. ~ Alex Shalman
Motivation is what gets you started. Habit is what keeps you going. ~ Jim Rohn
Snack-a-Pickle Time
Happy "Snack a Pickle Time!"
Often mistakenly interpreted to include only the green, cucumber variety, the term "pickle" actually refers to any "food that has been preserved in a seasoned brine or vinegar mixture," according to The New Food Lover's Companion. The most pickled food products include cucumbers, cauliflower, pearl onions, baby corn, watermelon rind, herring and pig's feet (!), but the variety of things that can be pickled range as much as the possible pickling flavors, namely sweet, sour or hot.
A plethora of pickling spices are also often used to season pickles, with blends often including allspice, bay leaves, cinnamon, cloves, cardamom, mustard seeds, ginger and peppercorns -- but you can get creative, with everything from fresh herbs like dill to exotic condiments from your refrigerator (Sriracha pickles!). If you're looking for an all-inclusive guide to making your own pickles, we recommend that of The Joy of Pickling: 250 Flavor-Packed Recipes for Vegetables and More from the Garden or Market. But if you're seeking to satisfy an instant craving, we recommend placing an order for some whiskey sour pickles or fennel beets from the pros at Brooklyn Brine company.
National "Kids Take Over The Kitchen" Day
Young Chefs Academy encourages kids and teens across the nation to take over their kitchen each year by kicking off the National "Kids Take Over the Kitchen" Day Challenge! The objective behind this mission is to empower kids and teens to become more actively involved in the planning, preparation and cooking of meals. In turn, we are fostering family bonds and actively fighting the battle against the many serious health and social issues related to our youth's eating habits in today's time.
Oh wow. Well that sounds like a great idea. Lets just put all of our children in our kitchens where all the knives, fire, pickles and all sorts of dangerous things are and then let's just let them cook for us. Ooh ooh. And then when they're done lets eat the food they end up concocting. Yeah sounds like an excellent plan. "Oh Susie what'd you make for mommy? Mud pie with cilantro and a piece of your finger? Yummy!" This one time when I was a kid, my parents left me on top of the kitchen counter while they were making dinner. Guess I got bored because I licked a pair of metal chopsticks, told them to look at me and then I stuck that them in an electrical outlet because I thought my hair would stand up and my face would turn black like in the cartoons. Nope. Just got electrocuted till I passed out. I think I was like 11 when this happened. That is exactly why you don't leave kids alone in the kitchen. Because of kids like me.
Stand Up To Cancer Day
Stand Up To Cancer aims to form an unstoppable movement against cancer. Through TV and the internet, particularly the USA-based telethon that occurs on this day, the 9th September, famous names and the entertainment industry team up to drive home the message that together we can stop cancer.
One in two men and one in three women will suffer from cancer in their lifetime (American Cancer Society). We can all be affected by the terrible disease, whether the person diagnosed is a friend, a parent, a child, a sibling or a partner. Stand Up To Cancer aim to form a united front against the disease, raising money and urging forward breakthrough research.
Stand Up To Cancer Day works to heighten the profile of research into cancer remedies and cures, to raise the funds available to back this research and to bring together the best teams of scientists and experts, removing obstacles to their progress.
We can all do our bit to stands up to cancer, so today consider donating to the cause, get involved by raising money or helping out with one of the many charities and initiatives working to provide treatment, research and support, and most of all, honour and remember those who have been affected by the disease.
Uncle Sam Day
September 13th we celebrate one of America's most iconic symbols - the tall and lanky white-haired gentleman with the flowing beard and great big top hat. Uncle Sam Day!
The History of Uncle Sam
The real Uncle Sam is believed to be Samuel Wilson, a meat man from New York. This hard working man helped supply meat to American servicemen during the War of 1812. "U.S." was stamped on the meat and the troops eventually referred to wilson as "Uncle Sam.". Eventually, Uncle Sam would also be associated with the United States government as well. Wilson was born on September 13, 1776, and died in 1854. Samuel Wilson was 88 years old.
In 1961, the United States 87th Congress adopted a resolution saluting Sam Wilson of Troy, New York, as the "progenitor of America's national symbol of Uncle Sam." And in 1989, President George Bush proclaimed September 13 as Uncle Sam Day:
"Now, therefore, I, George Bush, President of the United States of America, do hereby proclaim September 13, 1989, as Uncle Sam Day and call upon the people of these United States to observe this day with the appropriate ceremonies and activities."
Popular artist Thomas Nast was largely responsible for creating the iconic stars-and-stripes uncle sam image. The patriotic american character, once used as a recruiting tool for the military, adorns all sorts of products from shirts and caps to coffee mugs, posters and advertising slogans. Happy Uncle Sam Day!
Blame Someone Else Day
The first Friday the 13th of the year is Blame Someone Else Day.
What a great time you can have on this day. Imagine all the problems, errors, and mistakes you could heap on someone else today. On this day you don't have to take responsibility or blame for any faux pas on your part. On the downside, this day comes as a double edged sword. While you are busy putting the blame elsewhere, someone might just be putting the blame on you!
So.......if ther is somethin wrong whif the spellin of this artickle, it's not my fallt.....its' yours. Blame Someone Else Day could just be your day. But, watch out..... any blame you place today, can come back to bite you tomorrow. After all...what comes around goes around.
Origin of Blame Someone Else Day:
We discovered no substantial information about the origin of this day. In the spirit of the day, we will tell you that it wasn't us. We'll put the blame on someone else for starting this day. We put the blame on Anne Moeller of Clio, Michigan for creating this day. On the first Friday the 13th of 1982, Anne's alarm clock did not go off, and she overslept. As a result, she was late for appointments all day long. According to the story, she spent the day spreading the blame, and making excuses for being late.
National Bald is Beautiful Day
While many holidays honor special people, important events or delicious food and drinks, September 13 celebrates a problem millions of American men and women must face every day. While the origins are unknown, Bald is Beautiful Day is an annual "holiday" that celebrates baldness and shines the spotlight on hair loss also known as alopecia.
Whether long or short, brunette, blonde or red, one of the first things people notice about someone is his or her locks. In fact, our hairstyle can say a lot about us. But for many people, hair loss can be downright devastating regardless of the reason. Whether hair loss is a result of illness, medication, genes or personal preference, millions of men and women have what is considered "significant" hair loss.
Famous Bald & Beautiful Celebs
Bruce Willis - Actor
Sir Ben Kingsley - Actor
John Malkovich - Actor
Billy Zane - Actor
Samuel Jackson - Actor
Demi Moore - Actor (for movie role)
Natalie Portman - Actor (for movie role)
Dwayne "The Rock" Johnson - Pro Wrestler/Actor
Howie Mandel - Comedian/TV Host
Vin Diesel
Paul Shaffer - Musician/Bandleader/TV Side-kick
LL Cool J - Rapper/Actor
Britney Spears - Pop-star
Seal - Singer
Sinead O'Connor - Singer
Chris Daughtry - Rocker/Former American Idol Contestant
Michael Jordan - Former NBA Chicago Bulls Star
Magic Johnson - Former NBA Star
Shaquille O'Neal - Former NBA Star
George Foreman - Boxer
Andre Agassi - Tennis Pro
James Carville - Political Pundit
Dr. Phil - Talk Show Host/TV Doc
Persis Khambatta - Model/Actress
Instead of donning a hat, toupee or wig, why not embrace your baldness and go au-natural instead? Say bye-bye bed head and bad hair days because bald really is beautiful! And speaking of baldness, Be Bald and Free Day is coming up in October.
Programmers' Day
Programmers' Day is an international professional holiday, recognized in many technology companies and programming firms, that is celebrated on the 256th (hexadecimal 100th, or the 28th) day of each year (September 13 during common years and on September 12 in leap years). It is also officially recognized in Russia and observed in several other countries, including Argentina, Israel, Bangladesh, Chile, Brazil, Mexico, Austria, Germany, Canada, China, Croatia, France, Guatemala, India, Belgium, Australia,New Zealand, Poland, Romania, Italy, Slovenia, South Africa, the United Kingdom, the United States, and Uruguay.
The number 256 (28) was chosen because it is the number of distinct values that can be represented with an eight-bit byte, a value well-known to programmers. 256 is the highest power of two that is less than 365, the number of days in a common year.