National Wife Appreciation Day
September 16th is National Wife Appreciation Day! The annual event is a great way to tell that special lady in your life how much you value, honor and appreciate her. Unlike that special occasion like a birthday or anniversary, you don't need to spend oodles of money showing her how much you care. A small gesture of appreciation is all that's needed!
Inexpensive Ideas for Wife Appreciation Day:
Make her favorite dessert.
Give her a gift certificate for a free massage or spa treatment.
Chocolate!
Hire a sitter and give her a day off!
Cook a romantic dinner for her.
Clean the house!
Write her a heartfelt poem.
Put together a collage or album with special photos.
Pack a lunch and create an intimate picnic for two.
Plan a weekend getaway! No kids allowed!
Renew your wedding vows.
Send a greeting card.
Enjoy!
National Cinnamon Raisin Bread Day
If you're looking for something to do today then get ready to add some flavor to your carbs because it's National Cinnamon-Raisin Bread Day! Yeah, you know you want a slice! So let's get right into celebrating National Cinnamon-Raisin Bread Day!
Why is this a holiday?
You can't deny that people love eating all different types of bread. And cinnamon just has a special spot in many people's hearts because of its aromatic flavor. But then you try to toss in raisins? Natural sweetness, coupled with fiber and a whole new texture... yeah, someone's going to enjoy that! It's a traditional flavor combination that's loved by more than just grandmas and the love for this bread is so strong that it just has to be celebrated!
But even though you'll end up with flavorful bread, you are also going to see some health benefits from the leading ingredients. Cinnamon has been found to help control blood sugar, kick fungus in the face and help curb stomach ulcers. It's not just brown and snifftastic; it's healthy too!
And if you look at your wrinkly, little raisins you may not think of how healthy they are, but let me help you dive a little deeper into the mysteries of these dried out gobs of sweetness. A raisin will give you energy, help boost your digestion, prevent tooth decay, strengthen your bones, protect your eyes and much more than I'm willing to list at this moment. So as long as you don't add too much sugary and fatty ingredients to your bread, you're looking at quite a healthy treat! Now just open your mouth and insert that bread!
National Play-Doh Day
National Play-Doh Day is observed every September. Some people celebrate it on Sept. 16, and others celebrate it on Sept. 18. Since there doesn't seem to be a clear-cut decision on when to hold this holiday, let's use the entire middle of September to enjoy the wonders of this squishy modeling dough.
Children have been playing with Play-Doh since the 1950s. It was originally invented as a wallpaper cleaner, but in 1955, it was introduced to select school children as a non-toxic modeling dough. Play-Doh Brand Modeling Compound was first sold in retail locations in 1956. The original product was available only in off-white, but in 1957, red, yellow and blue varieties were introduced. Today, Play-Doh is owned by Hasbro, and over 700 million pounds of the product have been purchased by consumers.
Making homemade modeling dough is easy. There are many recipe variations, but this is a tried and true one, adapted from "The Toddler's Busy Book" by Trish Kuffner. Combine one cup of water, one tablespoon of vegetable oil, one-half of a cup of salt and one tablespoon of cream of tartar in a pot, and heat it on the stove until it is warm. Take the pot off of the heat, and stir in one cup of flour. Knead the mixture until it becomes smooth. Divide the dough into sections and drip a few drops of food coloring over the top of each section. Knead the dye into the dough until it is thoroughly blended. The cream of tartar helps the mixture stay fresh for quite a while, but make sure to store the dough in airtight containers.
Whether you purchase Play-Doh or make your own mixture, there are plenty of fun things to do with the dough. Use a toothpick to practice writing letters or numbers on flattened dough. Roll balls of different sizes, then line them up from smallest to largest. See how many craft sticks you can jab into a mound of dough. Press cookie cutters into the dough. Roll it into a thin log, and use safety scissors to cut the log into small pieces; this is good for developing kids' scissor skills. For even more fun,
Planet of the Apels
offers free, printable mats for use with modeling dough.
Have fun with Play-Doh this September. Stir up your own batch of dough, or purchase cans from the store. Either way, it's a creative activity that your whole family can enjoy.
National Day of Prayer and Remembrance for the Victims of Hurricane Katrina
Hurricane Katrina was one of the worst natural disasters in our Nation's history and has caused unimaginable devastation and heartbreak throughout the Gulf Coast Region. A vast coastline of towns and communities has been decimated. Many lives have been lost, and hundreds of thousands of our fellow Americans are suffering great hardship. To honor the memory of those who lost their lives, to provide comfort and strength to the families of the victims, and to help ease the burden of the survivors, I call upon all Americans to pray to Almighty God and to perform acts of service.
As we observe a National Day of Prayer and Remembrance for the Victims of Hurricane Katrina, we pledge our support for those who have been injured and for the communities that are struggling to rebuild. We offer thanks to God for the goodness and generosity of so many Americans who have come together to provide relief and bring hope to fellow citizens in need. Our Nation is united in compassion for the victims and in resolve to overcome the tremendous loss that has come to America. We will strive together in this effort, and we will prevail through perseverance and prayer.
Americans are reaching out to those who suffer by opening their hearts, homes, and communities. Their actions demonstrate the greatest compassion one person may show to another: to love your neighbor as yourself. Across our Nation, so many selfless deeds reflect the promise of the Scripture: "For I was hungry and you gave Me food; I was thirsty and you gave Me drink; I was a stranger and you took Me in." I encourage all Americans to respond with acts of kindness in the days ahead. By contributing time, money, or needed goods to a relief organization and by praying for the survivors and those in recovery efforts, we can make a tremendous difference in the lives of those in need.
Hurricane Katrina and its aftermath resulted in a considerable loss of life. We pray that God will bless the souls of the lost, and that He will comfort their families and friends and all lives touched by this disaster. As the American people unite to help those who are hurting, we share a determination to stand by those affected by Hurricane Katrina in the months and years ahead as they rebuild their lives and reclaim their future. We are determined that the Gulf Coast region will rise again. The tasks before us are enormous, and so is the heart of America. We will continue to comfort and care for the survivors. We will once again show the world that the worst adversities bring out the best in the American people.
General Motors Day
On September 16, 1908, Buick Motor Company head William Crapo Durant spends $2,000 to incorporate General Motors in New Jersey. Durant, a high-school dropout, had made his fortune building horse-drawn carriages, and in fact he hated cars--he thought they were noisy, smelly, and dangerous. Nevertheless, the giant company he built would dominate the American auto industry for decades.
In the first years of the 20th century, however, that industry was a mess. There were about 45 different car companies in the United States, most of which sold only a handful of cars each year (and many of which had an unpleasant tendency to take customers' down payments and then go out of business before delivering a completed automobile). Industrialist Benjamin Briscoe called this way of doing business "manufacturing gambling," and he proposed a better idea. To build consumer confidence and drive the weakest car companies out of business, he wanted to consolidate the largest and most reliable manufacturers (Ford, REO, his own Maxwell-Briscoe, and Durant's Buick) into one big company. This idea appealed to Durant (though not to Henry Ford or REO's Ransom E. Olds), who had made his millions in the carriage business just that way: Instead of selling one kind of vehicle to one kind of customer, Durant's company had sold carriages and carts of all kinds, from the utilitarian to the luxurious.
But Briscoe wanted to merge all the companies completely into one, while Durant wanted to build a holding company that would leave its individual parts more or less alone. ("Durant is for states' rights," Briscoe said. "I am for a union.") Durant got his way, and the new GM was the opposite of Ford: Instead of just making one car, like the Model T, it produced a wide variety of cars for a wide variety of buyers. In its first two years, GM cobbled together 30 companies, including 11 automakers like Oldsmobile, Cadillac, and Oakland (which later became Pontiac), some supplier firms, and even an electric company.
Buying all these companies was too expensive for the fledgling GM, and in 1911 the corporation's board forced the spendthrift Durant to quit. He started a new car company with the Chevrolet brothers and was able to buy enough GM stock to regain control of the corporation in 1916, but his profligate ways got the better of him and he was forced out again in 1920. During the Depression, Durant went bankrupt, and he spent his last years managing a bowling alley in Flint.
Anne Bradstreet Day
Anne Bradstreet (1612-1672) is one of the most important figures in the history of American Literature. She is considered by many to be the first American poet, and her first collection of poems, "The Tenth Muse Lately Sprung Up in America, By a Gentlewoman of Those Parts", doesn't contain any of her best known poems, it was the first book written by a woman to be published in the United States. Mrs. Bradstreet's work also serves as a document of the struggles of a Puritan wife against the hardships of New England colonial life, and in some way is a testament to plight of the women of the age. Anne's life was a constant struggle, from her difficult adaptation to the rigors of the new land, to her constant battle with illness.
It is clear to see that Anne's faith was exemplary, and so was her love for children and her husband, Governor Simon Bradstreet. Anne's poems were written mainly during the long periods of loneliness while Simon was away on political errands. Anne, who was a well educated woman, also spent much time with her children, reading to them and teaching them as her father had taught her when she was young. While it is rather easy for us to view Puritan ideology in a bad light because of it's attitude towards women and strict moral code, her indifference to material wealth, her humility and her spirituality, regardless of religion, made her into a positive, inspirational role model for any of us.
Another one of Anne's most important qualities was her strong intuition, although only subtly hinted at in her work, probably for fear of reprisal from the deeply religious Puritan community, one cannot help but feel her constant fascination with the human mind, and spirit, and inner guidance.
Her style is deceptively simple, yet speaks of a woman of high intelligence and ideals who was very much in love, and had unconditional faith. While it was difficult for women to air their views in the 17th Century, Anne Bradstreet did so with ease, as her rich vocabulary and polyvalent knowledge brought a lyrical, yet logical quality to her work which made it pleasant for anyone to read.
International Day for the Preservation of the Ozone Layer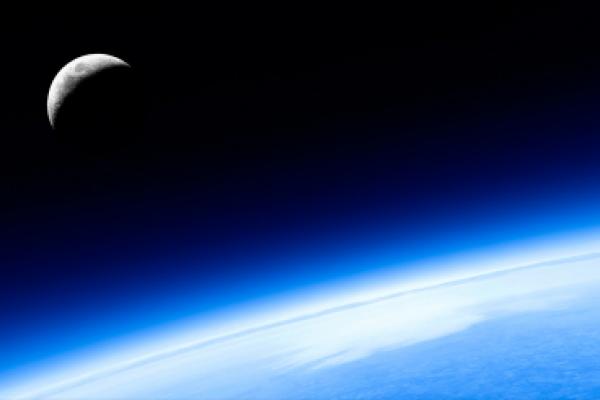 The United Nations' (UN) International Day for the Preservation of the Ozone Layer is celebrated on September 16 every year. This event commemorates the date of the signing of the Montreal Protocol on Substances that Deplete the Ozone Layer in 1987.
On this day primary and secondary school educators throughout the world organize classroom activities that focus on topics related to the ozone layer, climate change and ozone depletion. Some teachers use educational packages from the UN Environment Programme (UNEP) that have been specifically tailored to address topics about the earth's ozone layer.
Other activities that are organized by different community groups, individuals, schools and local organizations across the world include: the promotion of ozone friendly products; special programs and events on saving the ozone layer; the distribution of the UNEP's public awareness posters to be used for events centered on the International Day for the Preservation of the Ozone Layer; and the distribution of awards to those who worked hard to protect the earth's ozone layer.
In 1987 representatives from 24 countries met in Montreal and announced to the world that it was time to stop destroying the ozone layer. In so doing, these countries committed themselves, via the Montreal Protocol on Substances that Deplete the Ozone Layer, to rid the world of substances that threaten the ozone layer.
On December 19, 1994, the UN General Assembly proclaimed September 16 to be the International Day for the Preservation of the Ozone Layer, commemorating the date when the Montreal Protocol on Substances that Deplete the Ozone Layer was signed in 1987. The day was first celebrated on September 16, 1995.
Many promotional items used for the day feature images of the sun, sky, or earth's natural environment to represent the ozone's importance in protecting the environment. Selected winning paintings from the 1998 Children's Painting Competition, which was part of UNEP's public awareness campaign at the time, have since been reproduced on posters, calendars, publications, and other material.
Mayflower Day
The Mayflower sails from Plymouth, England, bound for the New World with 102 passengers. The ship was headed for Virginia, where the colonists--half religious dissenters and half entrepreneurs--had been authorized to settle by the British crown. However, stormy weather and navigational errors forced the Mayflower off course, and on November 21 the "Pilgrims" reached Massachusetts, where they founded the first permanent European settlement in New England in late December.
Thirty-five of the Pilgrims were members of the radical English Separatist Church, who traveled to America to escape the jurisdiction of the Church of England, which they found corrupt. Ten years earlier, English persecution had led a group of Separatists to flee to Holland in search of religious freedom. However, many were dissatisfied with economic opportunities in the Netherlands, and under the direction of William Bradford they decided to immigrate to Virginia, where an English colony had been founded at Jamestown in 1607.
The Separatists won financial backing from a group of investors called the London Adventurers, who were promised a sizable share of the colony's profits. Three dozen church members made their way back to England, where they were joined by about 70 entrepreneurs--enlisted by the London stock company to ensure the success of the enterprise. In August 1620, the Mayflower left Southampton with a smaller vessel--the Speedwell--but the latter proved unseaworthy and twice was forced to return to port. On September 16, the Mayflower left for America alone from Plymouth.
In a difficult Atlantic crossing, the 90-foot Mayflower encountered rough seas and storms and was blown more than 500 miles off course. Along the way, the settlers formulated and signed the Mayflower Compact, an agreement that bound the signatories into a "civil body politic." Because it established constitutional law and the rule of the majority, the compact is regarded as an important precursor to American democracy. After a 66-day voyage, the ship landed on November 21 on the tip of Cape Cod at what is now Provincetown, Massachusetts.
After coming to anchor in Provincetown harbor, a party of armed men under the command of Captain Myles Standish was sent out to explore the area and find a location suitable for settlement. While they were gone, Susanna White gave birth to a son, Peregrine, aboard the Mayflower. He was the first English child born in New England. In mid-December, the explorers went ashore at a location across Cape Cod Bay where they found cleared fields and plentiful running water and named the site Plymouth.
The expedition returned to Provincetown, and on December 21 the Mayflower came to anchor in Plymouth harbor. Just after Christmas, the pilgrims began work on dwellings that would shelter them through their difficult first winter in America.
In the first year of settlement, half the colonists died of disease. In 1621, the health and economic condition of the colonists improved, and that autumn Governor William Bradford invited neighboring Indians to Plymouth to celebrate the bounty of that year's harvest season. Plymouth soon secured treaties with most local Indian tribes, and the economy steadily grew, and more colonists were attracted to the settlement. By the mid 1640s, Plymouth's population numbered 3,000 people, but by then the settlement had been overshadowed by the larger Massachusetts Bay Colony to the north, settled by Puritans in 1629.
The term "Pilgrim" was not used to describe the Plymouth colonists until the early 19th century and was derived from a manuscript in which Governor Bradford spoke of the "saints" who left Holland as "pilgrimes." The orator Daniel Webster spoke of "Pilgrim Fathers" at a bicentennial celebration of Plymouth's founding in 1820, and thereafter the term entered common usage.
Trail of Tears Commemoration Day
The Trail of Tears is a name given to the forced relocation and movement of Native American nations from southeastern parts of the United States following the Indian Removal Act of 1830. The removal included many members of the Cherokee, Muscogee (Creek), Seminole, Chickasaw, and Choctaw nations, among others in the United States, from their homelands to Indian Territory in eastern sections of the present-day state of Oklahoma. The phrase originated from a description of the removal of the Choctaw Nation in 1831.
Many Native Americans suffered from exposure, disease and starvation on the route to their destinations. Many died, including 60,000 of the 130,000 relocated Cherokee, intermarried and accompanying European-Americans, and the 2,000 African-American free blacks and slaves owned by the Cherokee they took with them. European Americans and African American freedmen and slaves also participated in the Chickasaw, Choctaw, Muscogee Creek and Seminole forced relocations.
In 1831, the Cherokee, Chickasaw, Choctaw, Muscogee Creek, and Seminole (sometimes collectively referred to as the Five Civilized Tribes) were living as autonomous nations in what would be called the American Deep South. The process of cultural transformation (proposed by George Washington and Henry Knox) was gaining momentum, especially among the Cherokee and Choctaw. Andrew Jackson continued and renewed the political and military effort for the removal of the Native Americans from these lands with the passage of the Indian Removal Act of 1830.
In 1831 the Choctaw were the first to be removed, and they became the model for all other removals. After the Choctaw, the Seminole were removed in 1832, the Creek in 1834, then the Chickasaw in 1837, and finally the Cherokee in 1838.[6] After removal, some Native Americans remained in their ancient homelands - the Choctaw are found in Mississippi, the Seminole in Florida, the Creek in Alabama, and the Cherokee in North Carolina. A limited number of non-native Americans (including African-Americans - usually as slaves) also accompanied the Native American nations on the trek westward.[6] By 1837, 46,000 Native Americans from these southeastern states had been removed from their homelands thereby opening 25 million acres (100,000 km2) for predominantly white settlement.
The fixed boundaries of these autonomous tribal nations, comprising large areas of the United States, were subject to continual cession and annexation prior to 1830, in part due to pressure from squatters and the threat of military force in the newly declared U.S. territories -- federally administered regions whose boundaries supervene upon the Native treaty claims. As these territories became U.S. states, state governments sought to dissolve the boundaries of the Indian nations within their borders, which were independent of state jurisdiction, and to expropriate the land therein. These pressures were magnified by U.S. population growth and the expansion of slavery in the South.
National Stay Away From Seattle Day
Are you getting excited for Monday? Ready to shun outsiders and turn up your nose at anyone who doesn't have a born-and-raised Seattle pedigree? Oh, goodie. Me too.
Monday — in case you don't have your calendar marked already — is Stay Away From Seattle Day. That's apparently the day when we defend Seattle's honor against Californians, Texans, Canadians and any other undesirable types who might move here and drive too fast on our freeways.
Not a real holiday, you say? Uh, Hallmark seems to think differently. According to the card company's online calendar, September 16 is special because…
Because frankly Seattle doesn't want you coming around, stinking up the joint. And last time you tracked mud all over the carpet and some of the special occasion dinnerware went missing. Seattle will let you know when it's ready to see you again. Until then, keep your distance. You think we're kidding but really this day was championed by Seattle residents tired of sharing their space with tourists.
Take that, tourists. And if you're thinking about moving here, well, take a look at this list of reasons not to.
Wrinkled Raincoat Day
On the birthday of Peter Falk, the actor who played the rumpled detective Columbo, wear a wrinkled raincoat or do some investigating of your own. Falk was born on September 16, 1927, at New York, New York.
National Collect Rocks Day
Collect Rocks Day is celebrated on September 16th each year. Amateur geology (known as rockhounding in the United States) is the recreational study and hobby of collecting rocks and mineral specimens from their natural environment.
The first amateur geologists were prospectors looking for valuable minerals and gemstones for commercial purposes. Eventually, however, more and more people have been drawn to amateur geology for recreational purposes, mainly for the beauty that rocks and minerals provide.
One reason for the rise in popularity of amateur geology is that a collection can begin by simply picking up a rock. There are also many clubs and groups that search for specimens and compare them in groups as a hobby. Information on where to find such groups can be found at libraries, bookstores, and "gem and mineral shows". Tourist information centers and small-town chambers of commerce can also supply valuable local information. The Internet can also be a useful search tool as it can help find other amateur geologists.
The amateur geologist's principal piece of equipment is the geologist's hammer. This is a small tool with a pick-like point on one end, and a flat hammer on the other. The hammer end is for breaking rocks, and the pick end is mainly used for prying and digging into crevices. The pick end of most rock hammers can dull quickly if struck onto bare rock. Rock collectors may also bring a sledgehammer to break hard rocks. Good places for a collector to look are quarries, road cuts, rocky hills and mountains, and streams.
There are many different laws in place regarding the collection of rocks and minerals from public areas, so it is advisable to read up on local laws before prospecting. Rock and mineral collecting is prohibited in most if not all national parks in the United States.
National Guacamole Day
If you're looking for a little spice in your life, there's no need to head south of the border! Holy Guacamole - September 16 is National Guacamole Day!
The Scoop on Avocados
While the origins of this annual food holiday are unknown, guacamole is a tasty treat that has been enjoyed for centuries. Typically eaten as a dip, condiment, snack or spread, guacamole is made from avocados, which are loaded with fiber, vitamins and minerals. Avocados not only taste great, but the "good" monounsaturated fat in avocados help reduce cholesterol levels too.
Whether you dip it or spread it, why not serve up some delicious guacamole today in honor of National Guacamole Day? Can you dig it?
National Stepfamily Day
It's National Stepfamily Day. Founded by Christy Borgeld in 1997, this annual "holiday" celebrates America's blended families.
Whether a divorce or death occurred prior to the new relationship, the transition from yours and mine to ours, can be a difficult one, especially for children. Bringing two families together with different backgrounds and values can be a daunting task. While One out of three American families lives as stepfamilies today, it won't be too long before more children will be living in blended families than living with both biological parents. Today serves as an important reminder to embrace and celebrate your new family.
National Working Parents Day
If you are a parent, chances are pretty good you are just plain tuckered out! Between the job, the kids, aging parents, housework and that never ending to-do list, there just isn't enough time in the day to get everything done! Whether you "work" inside or outside of the home, there is a special day in September that honors and celebrates the millions of hardworking parents across America.
National Working Parents Day
It's National Working Parents Day, an annual "holiday" observed each year on September 16. While the origins are unknown, chances are pretty good an overworked, underpaid and overwhelmed parent probably came up with the idea!
Back in the day, most husbands went to the office while women worked from the home, caring for the children, taking care of the house and the spouse. But times have changed. Today, many moms and dads have at least one job outside the home in order to provide for their families. Between the kids, career and countless other obligations, many parents have become expert jugglers! And finding that perfect balance is not easy.
In honor of Working Parents Day, take some much needed and deserved time for YOU!
How to Celebrate Working Parents Day
Sleep in!
If you can swing it, take a vacation day and skip the office!
Road trip!
No housework - If you can afford it, why not hire someone to clean the house for you?
No cooking - Today is the perfect time to treat yourself to a nice, romantic dinner with your significant other! And if you are single, invite your BFFs out for a girls' night out!
Spa Day - It's time for a mani/pedi and/or relaxing massage, don't you think? If that isn't in the cards, grab a glass of your favorite bubbly and enjoy a nice, long bubble bath instead.
Movie Night - Make it movie night with or without the kids!