National POW/MIA Recognition Day
The United States' National POW/MIA Recognition Day is observed across the nation on the third Friday of September each year. Many Americans take the time to remember those who were prisoners of war (POW) and those who are missing in action (MIA), as well as their families.
Many Americans across the United States pause to remember the sacrifices and service of those who were prisoners of war (POW), as well as those who are missing in action (MIA), and their families. All military installations fly the National League of Families' POW/MIA flag, which symbolizes the nation's remembrance of those who were imprisoned while serving in conflicts and those who remain missing.
Veteran rallies take place in many states, such as Wisconsin, in the United States on National POW/MIA Recognition Day. United States flags and POW/MIA flags are flown on this day and joint prayers are made for POWs and those missing in action. National POW/MIA Recognition Day posters are also displayed at college or university campuses and public buildings to promote the day. Remembrance ceremonies and other events to observe the day are also held in places such as the Pentagon, war memorials and museums.
There are 1,741 American personnel listed by the Defense Department's POW/MIA Office as missing and unaccounted for from the Vietnam War, as of April 2009. The number of United States personnel accounted for since the end of the Vietnam War in 1975 is 841. About 90 percent of the 1,741 people still missing were lost in Vietnam or areas of Laos and Cambodia under Vietnam's wartime control, according to the National League of Families website (cited in the United States Army website).
The United States Congress passed a resolution authorizing National POW/MIA Recognition Day to be observed on July 18, 1979. It was observed on the same date in 1980 and was held on July 17 in 1981 and 1982. It was then observed on April 9 in 1983 and July 20 in 1984. The event was observed on July 19 in 1985, and then from 1986 onwards the date moved to the third Friday of September. The United States president each year proclaims National POW/MIA Recognition Day. Many states in the USA also proclaim POW/MIA Recognition Day together with the national effort.
The National League of Families' POW/MIA flag symbolizes the United States' resolve to never forget POWs or those who served their country in conflicts and are still missing. Newt Heisley designed the flag. The flag's design features a silhouette of a young man, which is based on Mr Heisley's son, who was medically discharged from the military. As Mr Heisley looked at his returning son's gaunt features, he imagined what life was for those behind barbed wire fences on foreign shores. He then sketched the profile of his son as the new flag's design was created in his mind.
The flag features a white disk bearing in black silhouette a man's bust, a watch tower with a guard on patrol, and a strand of barbed wire. White letters "POW" and "MIA", with a white five-pointed star in between, are typed above the disk. Below the disk is a black and white wreath above the motto "You Are Not Forgotten" written in white, capital letters.
The flag can also be displayed on Armed Forces Day, Memorial Day, Flag Day, Independence Day and Veterans Day. The flag can be displayed at the Capitol, the White House, the Korean War Veterans Memorial and the Vietnam Veterans Memorial, national cemeteries, various government buildings, and major military installations.
National Farm Safety Day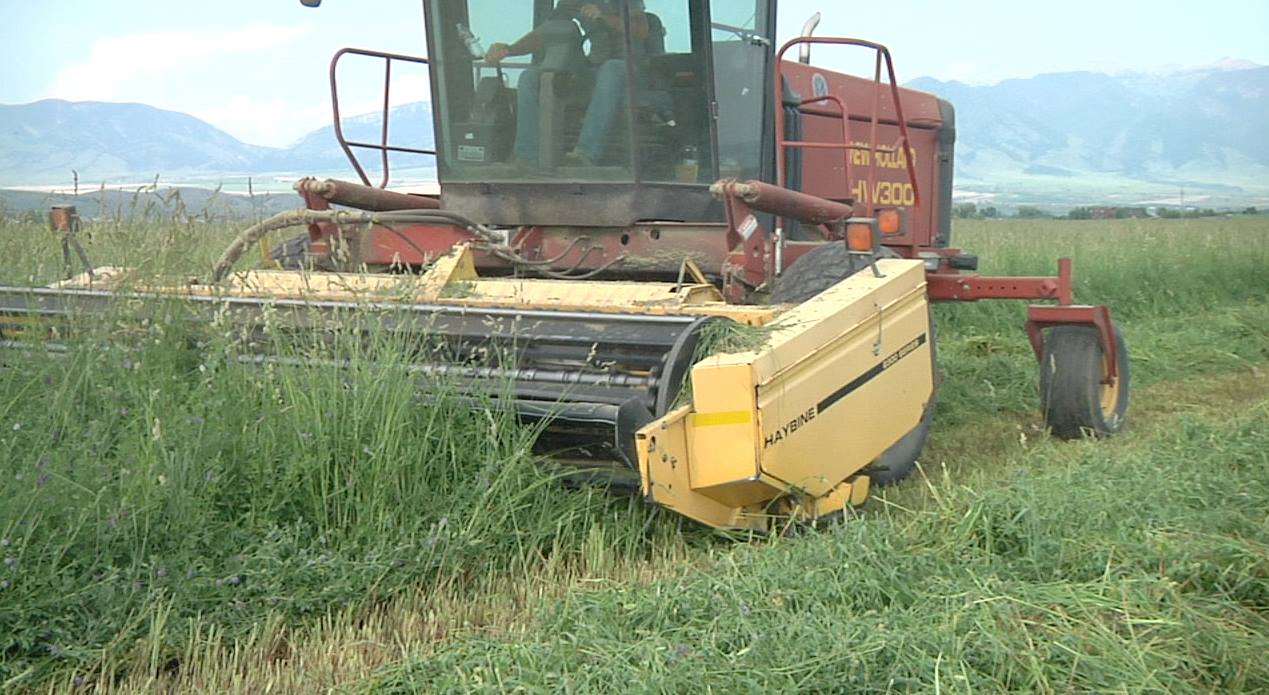 Once an agrarian society, the United States has a long and proud history steeped in farming. Unfortunately, however, due to the small size and lack of regulation of a lot of family farms, farm work accidents tend to be high and significant.
According to the Occupational Safety and Health Administration, farm work-related health issues and accidents claim 1,300 lives and cause 120,000 injuries each year in the United States. Here are some other interesting farm accident facts:
* Tractor accidents cause the highest mortality rates on farms, with 44 percent resulting from tractors which have overturned.
* Farm injury rates are highest among children age 15 and younger and adults older than 65.
* It is estimated that the use of safety equipment such as seat belts could prevent up to 40 percent of all farm work-related injuries.
Today is "National Farm Safety Day ," and you can celebrate by letting all the family farmers in your life know how much you appreciate their hard work and dedication. Also remind them to be safe and not to take shortcuts on important safety precautions like wearing seat belts on their farm equipment.
National Gibberish Day
How much intelligence does it take to speak unintelligibly? September 20th is the day to discover that answer. It's National Gibberish Day. On this nonsensical holiday, even the most articulate among us may utter gobbledygook, gabble, babble and drivel. Tomorrow, we may all seek clarity of communication, but not on September 20th.
National Punch Day
Today is National Punch Day—one of our favorite holidays! The word "punch" allegedly comes from the Hindustani word "panch," which means "five." In the early 1600s, sailors and employees of the British East India Company brought a new exotic drink from India to England. The beverage was made with five ingredients—spirits, lemon, sugar, water, and tea.
Punch spread from country to country and became one of the most popular party drinks in the world. Today there are hundreds of different punch recipes. Many of them still incorporate the five key ingredients: base (alcohol), citrus, sugar, water, and spice.
Mix up your favorite concoction for National Punch Day and serve it in a beautiful punch bowl!
National Tradesmen Day
National Tradesmen Day is an annual national celebration to honor the men and women who work with their hands to build America and keep it running strong. The inaugural National Tradesmen Day is Friday, September 16, 2011. It will occur annually on the 3rd Friday in September.
National Tradesmen Day, initiated by IRWIN Tools, aims to heighten awareness of the role of professional tradesmen, who are the central focus on this occasion. Tradesmen contribute so meaningfully to our lives in so many ways. From building our homes, schools, and churches; to keeping our cars running; to keeping our lights on and keeping us warm; to fixing our leaky pipes – America's professional tradesmen are the backbone of our nation. For some people, it's just a job – a means to an end. But for professional tradesmen, it's often a calling. And, it's not just about doing their work – it's about doing their life's work. To show respect to the role that professional tradesmen play in the world, National Tradesmen Day places great value on the contributions they make to society each and every day.