National Cherries Jubilee Day
Today is a day to celebrate a tasty dessert. September 24 is National Cherries Jubilee Day.
What is a cherries jubilee?
Cherries jubilee is a classic dessert made with cherries served over vanilla ice cream. Most of the time brandy or another liqueur is added to a hot pan and poured over the cherries and ice cream to make a nice sauce.
The original recipe is said to have been designed by French chef Auguste Escoffier Who prepared the dish for one of Queen Victoria's jubilee celebrations. It is unclear whether it was her Golden Jubilee in 1887 or the Diamond Jubilee in 1897. Hence the name "Jubilee" because it was at one of the jubilees. The cherries jubilee quickly became one of the most fashionable desserts of the era. Cherries jubilee became a standard menu item at America's finest restaurants. Cherries jubilee's popularity became more evident in the 1950s and 1960s.
You do not have to wait to have a dinner party to enjoy cherries jubilee. You can enjoy this popular dessert whenever you want to taste something delicious. Make this easy dessert for yourself and your family. If you do not feel like making it yourself, it is sure to be on the menu of your favorite restaurant.
National Punctuation Day
National Punctuation Day takes place on September 24, 2013. National Punctuation Day is a celebration of punctuation which occurs each year. Founded by Jeff Rubin in 2004, National Punctuation Day simply promotes the correct usage of punctuation. Rubin encourages appreciators of correct punctuation and spelling to send in pictures of errors spotted in everyday life. National Punctuation Day has been recognized nationally in the media and in celebrations by people of all ages.
National Bluebird of Happiness Day
The bluebird is native to North America, and has become a worldwide symbol of love and happiness. The iconic "bluebird of happiness" can be traced back to at least 1908, when it appeared in a Nobel Prize-winning play, "The Blue Bird."
Today is "National Bluebird of Happiness Day," and you can celebrate by sharing the love. Why not get the family together and watch the 1976 film version of the "The Blue Bird" with an all-star cast, including Elizabeth Taylor, Jane Fonda, Ava Gardner and Cicely Tyson? You can check out the details on Yahoo! Movie
National Voter Registration Day
In 2008, 6 million Americans didn't vote because they missed a registration deadline or didn't know how to register. In 2013, we want to make sure no one is left out.
On September 24, 2013, volunteers, celebrities, and organizations from all over the country will "hit the streets" for National Voter Registration Day. This single day of coordinated field, technology and media efforts will create pervasive awareness of voter registration opportunities--allowing us to reach tens of thousands of voters or more who we could not reach otherwise.
What It Means
• Volunteers at transportation hubs, retail stores, sporting, and concerts.
• Technology to help eligible voters find registration drives nearby.
• A network of grassroots, local organizations engaged in their own communities.
• Tens of thousands of voters registering to vote online and offline in a single day.
What It Will Accomplish
• Register Voters: A network of a thousand organizations operating on the ground and through social media will register tens of thousands of voters in the field and tens of thousands more online--while also receiving pledges to vote from the already registered.
• Mobilize Volunteers: By engaging nonprofits not usually engaged in voter registration drives and amplifying existing drives through event-based recruitment and cultural outreach, National Voter Registration Day will bring thousands of additional volunteer voter registrars into the field just when we need them most.
• Educate Eligible Voters: Millions of voters need to register and re-register every year. By utilizing new technology and leveraging cultural partners, we'll educate more Americans than ever before, bringing new voters into the fold.
• Change the Conversation: National Voter Registration Day will be an opportunity to put our differences aside and celebrate the rights that unite us as Americans.
National Voter Registration Day has been made possible in part by a working group of organizations providing coordination and support. These organizations include, Asian Pacific American Labor Alliance Education Fund, Bus Federation Civic Fund, Fair Elections Legal Network, League of Women Voters, Nonprofit Vote, and Voto Latino. Please go to contact form with any questions or more information.
Hug a Vegetarian Day
It's here! "Hug a Vegetarian" Day has arrived, and it's the perfect time to show some love to the people who are showing love to animals. The average vegetarian saves about 100 animals every year from cruelty and abuse on factory farms. That's definitely worth a few X's and O's.
PETA's youth division, peta2, held hugging events across the country. If you didn't make it to one of the hug fests, you can still spread appreciation for people who are fighting cruelty to animals, climate change, and the obesity epidemic by posting and tweeting virtual hugs. That's what Victorious star and vegan Daniella Monet will be doing—she's ready to hug it out with one enthusiastic peta2 supporter.
Innergize Day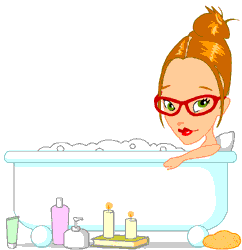 September 24th is Innergize Day. Innergize Day was created by Michelle Porchia from inner dimensions, llc. It is a day set aside for us to make some time for ourselves. A "do anything you want to do for yourself "day. A day of relaxation, rejuvenation, and fun!
It seems like life just keeps getting busier and busier with nary a time to recharge.
Work is good; it forces us to learn and grow, keeps us from being lazy and bored, keeps our minds and bodies active, as well as giving us a way to support our families. Helping others is good; besides providing relief, comfort, and joy to those we help, it keeps our spirits active, helps us forget our own troubles, and helps us feel worthwhile. But remember the old adage: "All work and no play makes Jack a dull boy." Or does it make Jack this kind of a boy?
Men and women alike need a day here and there to recharge their batteries. Ms. Porchia would like to see us take advantage of Innergize Day by taking this one day a year to take some time off for ourselves and then progress to taking one day a month, then one day a week, and then one hour a day as a time for "self-celebration". I like that - self-celebration!
When I was younger and I had seven little boys running around filling my life with both chaos and joy, along with my working sundry part time jobs, and dealing with a depression problem, life was at best overwhelming! I think the one thing that kept me sane was that my husband would watch the boys every Tuesday night while I went to a ceramics shop and painted cute little critters and fun decorations for every holiday. It was my time to relax, to build friendships, and to explore my creative side. It was wonderful as well as life saving!
Please take some time this Tuesday to refill your cup before you're completely drained. And then I hope you'll schedule some "me time" every week so that you can cope with the challenges of life and be a happier you. And remember, do it without feeling guilty, you deserve it and you need it!
Bullwinkle's Birthday
"Hey, Rock, watch me pull a rabbit out of my hat ... 'Guess I don't know my own strength!" Those words still make me smile, especially today, because it's "Bullwinkle's Birthday!" Actually, today more accurately marks Bullwinkle's "rebirth."
On Sept. 24, 1961, a statue of Bullwinkle was unveiled with the cutting of a ribbon by Hollywood sex symbol and film star Jayne Mansfield. The statue was to commemorate the move of "Rocky and His Friends" on the ABC network to "The Bullwinkle Show" on the NBC network.
You can celebrate by watching "The Adventures of Rocky and Bullwinkle" featuring Rene Russo, Jason Alexander, Randy Quaid and even Robert De Niro! Check it out on Yahoo! Movies.