National Comic Book Day
If you're a comic book fan you must be on cloud nine today, because it's "National Comic Book Day!" From Batman to Scooby-Doo, comic books have been entertaining children and adults alike for more than 200 years. Shocked? So was I. Here are some other comic book facts that may interest you:
The real success of comic books for the mass market didn't begin until 1937 with the publication of detective comics.
In 1946, comic book sales in the U.S. outsold traditional books.
On July 20, 2006, the United States Postal Service released DC Comics Super Heroes. It was the first commemorative stamp pane honoring America's legendary comic book Superheroes.
The world's largest comic book collection belongs to the Library of Congress in Washington. It contains more than 6,000 titles, 100,000 issues, and grows by about 200 issues each month.
National One-Hit Wonder Day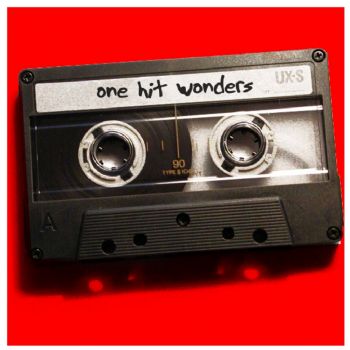 "We had joy, we had fun, we had seasons in the sun. But the hills that we climbed were just seasons out of time." Do you recognize those lyrics? If so, you're familiar with the one-hit wonder "Seasons in the Sun" by Terry Jacks. It's only one of hundreds of one-hit wonders we will experience in our lifetimes.Here are some others to get the memories flooding back:
"House of the Rising Sun" by Frijid Pink
"Montego Bay" by Bobby Bloom
"In the Sumertime" by Mungo Jerry
"Spirit in the Sky" by Norman Greenbaum
Today is "National One-Hit Wonder Day," and you can celebrate by getting your groove on with all the one-hit wonders you remember from your youth. My personal favorite? Bobby McFerrin's 1988 hit "Don't Worry Be Happy."
National Women's Health and Fitness Day
National Women's Health & Fitness Day is the nation's largest annual health promotion event for women of all ages, and is always held on the last Wednesday in September. The 2013 event is set for September 26. This unique national program —with participation by local organizations throughout the U.S.— focuses attention on the importance of regular physical activity and health awareness for women. The event is similar in concept to its "sister" event National Senior Health & Fitness Day®— the nation's largest older adult health promotion program held every May. Women's Health & Fitness Day will also be a part of a new National Women's Health & Fitness Week SM, to be held annually the last week in September.
What Will Women
Hundreds of local organizations throughout the country will host women's health and fitness events at hospitals, health clubs, park and recreation districts, local health organizations, schools, retirement communities, houses of worship, senior centers, and other community locations. Local health and fitness activities will vary widely based on the organizations hosting the events, and the interests of local women in these communities. Activities will be non-competitive and may include walking events, exercise demonstrations, health screenings and health information workshops. An estimated 100,000 women are expected to participate in local events at 1,000+ locations.
International Ataxia Awareness Day
Whenever I hear people talking or writing about Ataxia, because at present there is no known cure, the phrase "There's nothing we can do for them" is often used by well meaning friends or relatives. In fact, there are at least two things, which anyone can do to help when a friend or loved one receives a diagnosis of Ataxia:
Raise cash to help pay for research.
Raise public awareness of the term Ataxia
There are many varied types of Ataxia; these rare neurological disorders usually have initial symptoms of clumsiness and loss of coordination. As the disease progresses, it affects mobility and speech, often leading to total physical dependency. Ataxia is not always genetic in origin, but many forms are, which can have serious implications for families as well as the affected individual. Despite international research efforts, there is at present, no known treatment or cure. An overwhelming sense of isolation often accompanies the diagnosis, with affected individuals believing themselves to be the only person in the world with their condition. To make matters worse, they are often perceived as drunks or mentally ill which is quite ironic, as in the majority of cases, mental functions are not impaired at all. For such reasons, the need to raise public awareness of this condition is paramount.
As with any rare disorder, good support groups are few and far between. There are of course National organisations that coordinate fund-raising activities for research and in most cases hold membership meetings on an annual basis only. Many successful independent and local groups do exist. The very nature of local branches, groups and chapters means that they are able to hold more frequent meetings without the need for travel or expensive hotel accommodation. The fact that many affected individuals live far from any others, let alone local groups, means that their isolation is often reinforced by the absence of any regular contact with others in a similar situation.
Through the International Network of Ataxia Friends or Internaf, came the idea for this special day; National and local support groups as well as families and individuals will be invited to hold an Awareness raising event with help and support from existing local or national organisations.
There are many considerations when deciding the nature of such an event, what may be perfectly acceptable in some world communities will be totally unsuitable in others. With rapid advances in molecular genetics research and current drug therapy trials, the hope for effective treatments to become available is greater now than at any time. In the USA for example, a recognised symbol for hope is a lit candle. From this fact, it is hoped that candlelit meetings can take place all over the USA on this day. Photographs of such meetings will provide a basis for articles to be submitted to local and national media, enhancing our main objective ­ To raise Ataxia Awareness. As other ideas from around the world emerge, photographs with internationally recognised background scenes can be used for the same purpose.
Crab Meat Newburg Day
Today is Crab Meat Newburg Day! Crab meat newburg (often shortened to simply "crab newburg") is a rich, creamy seafood dish made with lump crab meat, butter, cream, sherry, eggs, and spices.
Did you know that crabs are found in all of the world's oceans and on land? They are divided into three types—freshwater, terrestrial, and semi-terrestrial. Crabs are prepared and eaten in many popular dishes such as crab cakes, bisques, and, of course, crab newburg. Certain varieties like the soft-shell crab can be eaten whole.
Crab Meat Newburg Day is the perfect excuse to indulge in a delicious seafood delicacy. Pick up some fresh crab meat on your way home and try out a new recipe! Bon appétit!
Love Note Day
It's Love Note Day! The practice of writing and sending love letters has a long and illustrious history. Famous romantics like Lord Byron and William Shakespeare penned sonnets and odes, and inspired generations of young lovers to do the same.
A love note is any written expression of emotion addressed to a loved one. It can be short or long, formal or casual, poetry or prose. In Germany, love notes are delicately painted by hand on high quality paper and are considered folk art.
Love Note Day is the perfect time to recognize the people that you love. Send a modern-day love note by using one of our beautiful eCards to let your loved ones know just how much they mean to you!
Math Storytelling Day
Today, my sources tell me, is Math Storytelling Day. One of several mathematically oriented holidays, the idea of this specific day is to focus on the anecdotal side of mathematics, to address mathematics in a manner that may be more acceptable to the 'wordy types' among us – the ones who prefer a good sentence to a good equation.

I was hoping to come up with an original story for this day, but sadly my muse failed to come to the party, so I will have to resort to sharing an existing mathematical anecdote, from our old friend Albert Einstein. OK, it's only borderline maths, but what the heck…

Apparently, shortly after his appointment at Princeton, Einstein was invited to a tea in his honour. At the event, the excited hostess introduced the great man and asked if he could perhaps, in a few words, explain to the guests the theory of relativity.

Not missing a beat, he rose to his feet and shared the story of a walk he had with a blind friend. It was a warm day, so at one point Einstein said to his friend, "I could really do with a glass of milk!"

His blind friend asked, "I know what a glass is, but what is milk?", to which Einstein replied, "Why, milk is a white fluid."
"Now I know what fluid is," the blind man responded, "but what is white?"
"Oh, white is the colour of a swan's feathers."
"Feathers, I know what they are, but what is a swan?"
"A swan is a bird with a crooked neck."
"I know what a neck is, but what do you mean by crooked?"
Einstein realised the discussion could go on for a while, so instead he seized his blind friend's arm, straightened it, and said "There, now your arm is straight." He then bent his friend's arm at the elbow, and said, "And now, your arm is crooked."

To which his blind friend happily exclaimed, "Ah! Now I understand what milk is!"
At this point, Einstein politely smiled at his audience, and sat down.