Labor Day
Labor Day, the first Monday in September, is a creation of the labor movement and is dedicated to the social and economic achievements of American workers. It constitutes a yearly national tribute to the contributions workers have made to the strength, prosperity, and well-being of our country.
Through the years the nation gave increasing emphasis to Labor Day. The first governmental recognition came through municipal ordinances passed during 1885 and 1886. From these, a movement developed to secure state legislation. The first state bill was introduced into the New York legislature, but the first to become law was passed by Oregon on February 21, 1887. During the year four more states — Colorado, Massachusetts, New Jersey, and New York — created the Labor Day holiday by legislative enactment. By the end of the decade Connecticut, Nebraska, and Pennsylvania had followed suit. By 1894, 23 other states had adopted the holiday in honor of workers, and on June 28 of that year, Congress passed an act making the first Monday in September of each year a legal holiday in the District of Columbia and the territories.
More than 100 years after the first Labor Day observance, there is still some doubt as to who first proposed the holiday for workers. Some records show that Peter J. McGuire, general secretary of the Brotherhood of Carpenters and Joiners and a cofounder of the American Federation of Labor, was first in suggesting a day to honor those "who from rude nature have delved and carved all the grandeur we behold." But Peter McGuire's place in Labor Day history has not gone unchallenged. Many believe that Matthew Maguire, a machinist, not Peter McGuire, founded the holiday. Recent research seems to support the contention that Matthew Maguire, later the secretary of Local 344 of the International Association of Machinists in Paterson, N.J., proposed the holiday in 1882 while serving as secretary of the Central Labor Union in New York. What is clear is that the Central Labor Union adopted a Labor Day proposal and appointed a committee to plan a demonstration and picnic.
The first Labor Day holiday was celebrated on Tuesday, September 5, 1882, in New York City, in accordance with the plans of the Central Labor Union. The Central Labor Union held its second Labor Day holiday just a year later, on September 5, 1883.
In 1884 the first Monday in September was selected as the holiday, as originally proposed, and the Central Labor Union urged similar organizations in other cities to follow the example of New York and celebrate a "workingmen's holiday" on that date. The idea spread with the growth of labor organizations, and in 1885 Labor Day was celebrated in many industrial centers of the country.
The form that the observance and celebration of Labor Day should take was outlined in the first proposal of the holiday — a street parade to exhibit to the public "the strength and esprit de corps of the trade and labor organizations" of the community, followed by a festival for the recreation and amusement of the workers and their families. This became the pattern for the celebrations of Labor Day. Speeches by prominent men and women were introduced later, as more emphasis was placed upon the economic and civic significance of the holiday. Still later, by a resolution of the American Federation of Labor convention of 1909, the Sunday preceding Labor Day was adopted as Labor Sunday and dedicated to the spiritual and educational aspects of the labor movement.
The character of the Labor Day celebration has undergone a change in recent years, especially in large industrial centers where mass displays and huge parades have proved a problem. This change, however, is more a shift in emphasis and medium of expression. Labor Day addresses by leading union officials, industrialists, educators, clerics and government officials are given wide coverage in newspapers, radio, and television.
The vital force of labor added materially to the highest standard of living and the greatest production the world has ever known and has brought us closer to the realization of our traditional ideals of economic and political democracy. It is appropriate, therefore, that the nation pay tribute on Labor Day to the creator of so much of the nation's strength, freedom, and leadership — the American worker.
Bowling Shirt Day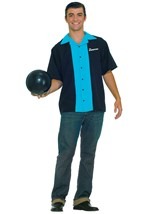 Retro fashions are in style on September 2
nd
for Bowling Shirt Day. Loose-fitting, short-sleeved, bright-patterned button-down shirts are celebrated on this occasion. And, of course, bowling shirts are never tucked in, so they are straight-hemmed.
The modern bowling shirt first appeared in the 1950's, with men sporting these garments in a wide variety of colors, stripes and styles. Usually, entire bowling teams have worn matching shirts, often with players' names embroidered on or above a chest pocket.
The origins of this apparel holiday are difficult to pin down, but no matter. Bowling shirts are a big deal each year on September 2
nd
.
Old Timers Day is September 2
nd
. This prime occasion celebrates the most senior and seasoned among us. Out of respect for those of advanced years on Old Timers Day, the following phrases are best avoided: anile, antiquated, decrepit, gone to seed, hoary, matronly, no spring chicken, old as Methuselah, past one's prime, patriarchal, quadragenarian, ripe, senescent, superannuated, waning and wrinkled. Instead, Old Timers Day honors all who carry the good fortune of life and longevity.
Pierce Your Ears Day
Gems and jewels, bangles and dangles are the order of the day on September 2
nd
. It's Pierce Your Ears Day. Fashion accessory shops may offer discounts on ear piercing and beginner earring sets on this annual holiday.
If you aren't in the mood for piercing your lobes (or any other body part) on September 2
nd
, you can opt to crank up the tunes on your stereo, iPod, MP3 player or other audio device, and pierce your ears in an altogether different manner.
Spalding Baseball Day
September 2
nd
is Spalding Baseball Day, a super day for swatting at fast pitches on the diamond, in the sandlot or out in the backyard. Albert Goodwill Spalding, the popular baseball pitcher and sporting goods manufacturer, was born on September 2, 1850, so this sports-minded holiday honors his memory.
Bison-Ten-Yell Day
Honoring the "bicentennial" of the birth of Bison-Ten-Yell, imaginary inventor of a set of 10 battle yells as signals, based on the traditional memory aid system eventually adopted by football players.
National Beheading Day
Hold onto your hat, folks! While September is filled with many "traditional" holidays like Labor Day, Oktoberfest, Rosh Hashanah And National Wife Appreciation Day, heads will be rolling today! September 2nd is National Beheading Day. While its origins are unknown, this annual "holiday" is guaranteed to make you lose your head!
Along with hangings, firing squads and burning at the stake, beheadings were gruesome forms of execution used for centuries and were often performed in public via guillotine, axe, sword or knife.
Many notable people have been beheaded with many executions taking place at the Tower of London:
The Queen of England, Anne Boleyn, was executed for High Treason on orders from her husband, King Henry VIII. She was not the only wife to die from the cut of a blade or sword – two of King Henry's wives died this way.

In 1542, Queen Katherine Howard, Henry's fifth wife, was also beheaded.

Lady Jane Grey was the Queen of England for just nine days before she was beheaded at the Tower of London.

Louis XVI, King of France and husband to Marie Antoinette, was killed by beheading in 1793 during the French Revolution.

Queen Marie Antoinette was put to death via guillotine in 1793.

Sir Walter Raleigh was beheaded due to treason.

Mary, Queen of Scots, was also executed due to treason.

Charles I, King of England and Scotland, was beheaded.

John the Baptist was also beheaded.

Imam Hussein, the grandson of the Prophet Muhammad.
Victory over Japan Day
Victory over Japan Day (also known as Victory in the Pacific Day, V-J Day, or V-P Day) is a name chosen for the day on which Japan surrendered, effectively ending World War II, and subsequent anniversaries of that event. The term has been applied to both of the days on which the initial announcement of Japan's surrender was made – to the afternoon of August 15, 1945, in Japan, and, because of time zone differences, to August 14, 1945 (when it was announced in the United States and the rest of the Americas and Eastern Pacific Islands) – as well as to September 2, 1945, when the signing of the surrender document occurred, officially ending World War II.
August 15 is the official V-J Day for the UK while the official US commemoration is September 2. The name, V-J Day, had been selected by the Allies after they named V-E Day for the victory in Europe.
On September 2, 1945, a formal surrender ceremony was performed in Tokyo Bay, Japan, aboard the battleship USS Missouri. In Japan, August 15 usually is known as the "memorial day for the end of the war" the official name for the day, however, is "the day for mourning of war dead and praying for peace". This official name was adopted in 1982 by an ordinance issued by the Japanese government.
Calendar Adjustment Day
Pursuant to the British Calendar Act of 1751, Britain (and the American colonies) made the "Gregorian Correction" in 1752. The act proclaimed that the day following Wednesday, Sept 2, should become Thursday, Sept 14, 1752. There was rioting in the streets by those who felt cheated and who demanded the 11 days back. The act also provided that New Year's Day (and the change of year number) should fall Jan 1 (instead of Mar 25) in 1752 and every year thereafter. As a result, 1751 only had 282 days.
Wear Teal Day
Wear Teal Day is an ovarian cancer awareness program that originated through the Ovarian Cancer National Alliance. The first Friday of each month, individuals across the nation don teal colored attire and awareness bracelets to spread the word about the deadliest form of female cancers.
September is Ovarian Cancer Awareness Month and Wear Teal Day falls on Friday, September 3rd, 2010. Numerous events are planned across the nation including community awareness walks, fundraising events, bake sales, silent auctions, car shows, music concerts, and carnivals.
The American Cancer Society estimates nearly 22,000 women have been diagnosed with ovarian cancer and approximately 14,000 deaths have occurred from this gynecologic disease this year alone. The Ovarian Cancer National Alliance reports ovarian cancer is "the ninth most common cancer among women and the fifth leading cause of cancer-related death among women."
One of the biggest challenges women face is ovarian cancer often goes undetected until it is in advanced stages. The symptoms can be easy to miss because they are similar to daily aches and pains women sometimes develop as they age. Approximately 25-percent of women diagnosed with ovarian cancer are between 55 and 64 years of age.
Publications provided by OvarianCancerAwareness.org state the four primary symptoms of ovarian cancer include: pelvic or abdominal pain, bloating, difficulty eating or feeling full quickly, and urinary urgency or frequency. Other symptoms can include fatigue, backaches, indigestion, constipation, pain during sexual intercourse, and menstrual disorders.
Many women rely on annual pap tests to detect gynecologic changes. However, a pap test is insufficient in detecting ovarian cancer during its early stage. Women who experience any of the aforementioned symptoms for more than two weeks should seek medical attention.
The Ovarian Cancer National Alliance and the Gynecologic Cancer Foundation developed a symptom diary tool to help women track their symptoms and provide a written report to their physician. This tool can be invaluable for early detection and help physicians determine which tests should be administered. The PDF document can be downloaded at OvarianCancer.org.
Ways to Spread Ovarian Cancer Awareness
Many opportunities exist to spread awareness about ovarian cancer throughout the month of September. From becoming a volunteer to handing out literature, and hosting a fundraising event to participating in community awareness walks, there is something available for every one of all ages.
The National Ovarian Cancer Coalition provides a variety of opportunities to make a difference. Individuals can join the Take Early Action and Live™ (TEAL) Initiative to obtain awareness information that can easily be shared with others. Additional NOCC opportunities include becoming a sponsor, awareness partner, or volunteer, as well the option to make cash donations or shop in the marketplace.
The Ovarian Cancer National Alliance has created the United States of Teal campaign which gives U.S. citizens the opportunity to contact their state's' elected officials and inform them of the importance of bringing ovarian cancer awareness to the forefront.
Individuals can copy the United States of Teal allegiance pledge letter and locate state representatives at UnitedStatesOfTeal.org. The website allows individuals to make cash donations or shop in their store to purchase teal colored apparel, awareness bracelets, lapel pins, jewelry, pottery, artwork, and a variety of unique gifts.
A nationwide list of upcoming ovarian cancer awareness events is published at Ovarian.org. Events include: 5K Run/Walk, bowling and golf tournaments, afternoon tea parties, and proclamation ceremonies.
An extensive list of awareness opportunities is presented at OvarianCancer.org. Options include: workplace giving, charitable gifting through estate planning, donating cars, wedding gift and gift registry donations, and numerous ideas for hosting private fundraising events.
Ovarian cancer has been deemed the 'silent killer' amongst women. By taking time to help spread awareness, we can each make a difference and perhaps save a life. Please participate in at least one event in September and continue spreading awareness throughout the year by wearing the color of teal the first Friday of each month.
National Blueberry Popsicle Day
September 2 is National Blueberry Popsicle Day.
To celebrate the day, eat blueberry popsicles. Eating another kind doesn't count. At the end of summer or at anytime, popsicles are delicious. If you have never eaten a blueberry popsicle, then wait no longer for a treat on National Blueberry Popsicle Day.
Blueberry popsicles are made with fresh-squeezed blueberry juice. If you can't find them in your local grocery store, then make them yourself by simply freezing blueberry juice. It might be hard to believe that popsicles were invented by an eleven-year-old boy named Frank Epperson in 1905.
This is how it happened: One cold winter night, the boy accidentally left a fruit-flavored drink with a stirring stick on his porch. The next morning, the fruit-flavored drink was the frozen treat we all know and have come to love. Frank called his invention the "Epsicle," based on his last name, but the name was changed to "popsicle" eighteen years later.
To celebrate National Blueberry Popsicle Day, make sure you eat and enjoy a blueberry popsicle on its day.