Blondies Debuted
Blondie is an American comic strip created by cartoonist Chic Young. Distributed by King Features Syndicate, the strip has been published in newspapers since September 8, 1930. The success of the strip, which features a well-endowed blonde and her sandwich-loving husband, led to the long-running Blondie film series (1938–1950) and the popular Blondie radio program (1939–1950).
Chic Young drew Blondie until his death in 1973, when creative control passed to his son Dean Young, who continues to write the strip. Young has collaborated with a number of artists on Blondie, including Jim Raymond, Mike Gersher, Stan Drake, Denis Lebrun, and John Marshall. Through these changes, Blondie has remained popular, appearing in more than 2,000 newspapers in 47 countries and has been translated into 35 languages. Since 2006, Blondie has also been available via email through King Features' DailyINK service.
International Literacy Day
Literacy is a right and a foundation for lifelong learning, better well-being and livelihoods. As such it is a driver for sustainable and inclusive development.
Over the years, the notion of literacy has evolved. The conventional concept limited to reading, writing and numeracy skills is still in wide use, as well as the notion of functional literacy which links literacy with socio-economic development. But other ways of understanding "literacy" or "literacies" have emerged to address the diverse learning needs of individuals in knowledge-oriented and globalized societies.
Why do people need literacy skills? How is literacy shaped by culture, history, language, religion and socio-economic conditions? What are the impacts of technological advancement on literacy? Is it possible to determine in a diverse world a minimum set of basic literacy skills?
This year's International Literacy Day is dedicated to "literacies for the 21st century" to highlight the need to realize "basic literacy skills for all" as well as equip everyone with more advanced literacy skills as part of lifelong learning.
Literacy is much more than an educational priority – it is the ultimate investment in the future and the first step towards all the new forms of literacy required in the twenty-first century. We wish to see a century where every child is able to read and to use this skill to gain autonomy.
Irina Bokova, UNESCO Director General
About the Day
For over 40 years now, UNESCO has been celebrating International Literacy Day by reminding the international community that literacy is a human right and the foundation of all learning.
Why is Literacy important?
Literacy is a human right, a tool of personal empowerment and a means for social and human development. Educational opportunities depend on literacy.
Literacy is at the heart of basic education for all, and essential for eradicating poverty, reducing child mortality, curbing population growth, achieving gender equality and ensuring sustainable development, peace and democracy. There are good reasons why literacy is at the core of Education for All (EFA).
A good quality basic education equips pupils with literacy skills for life and further learning; literate parents are more likely to send their children to school; literate people are better able to access continuing educational opportunities; and literate societies are better geared to meet pressing development.
Milestones
Starting from 2003, when UNESCO took the lead of the the United Nations Literacy Decade (2003-2012), and going back to 1946, when UNESCO first established a committee to promote 'Fundamental Education', review the major milestones on the road to Literacy for All.
Pardon Day
Pardon Day is today. Its an opportunity to seek forgiveness where needed. Today is also a day to say "Pardon Me", or Excuse Me" as appropriate. In today's busy society, too many people race about their lives, forgetting the small courtesies in life. Among the easiest things to let slip by, is etiquette.
Use Pardon Day to reaffirm your manners. Say "Pardon Me" or "Excuse Me" as appropriate. People will like you more. And, your mom will be so proud!
You can also use this day to seek pardon or forgiveness for mistakes and grievances you have committed. Take the opportunity to clean the slate and start anew.
Origin of Pardon Day:
In a controversial executive action, President Gerald Ford pardons his disgraced predecessor Richard Nixon for any crimes he may have committed or participated in while in office. Ford later defended this action before the House Judiciary Committee, explaining that he wanted to end the national divisions created by the Watergate scandal.
The Watergate scandal erupted after it was revealed that Nixon and his aides had engaged in illegal activities during his reelection campaign--and then attempted to cover up evidence of wrongdoing. With impeachment proceedings underway against him in Congress, Nixon bowed to public pressure and became the first American president to resign. At noon on August 9, Nixon officially ended his term, departing with his family in a helicopter from the White House lawn. Minutes later, Vice President Gerald R. Ford was sworn in as the 38th president of the United States in the East Room of the White House. After taking the oath of office, President Ford spoke to the nation in a television address, declaring, "My fellow Americans, our long national nightmare is over."
Ford, the first president who came to the office through appointment rather than election, had replaced Spiro Agnew as vice president only eight months before. In a political scandal independent of the Nixon administration's wrongdoings in the Watergate affair, Agnew had been forced to resign in disgrace after he was charged with income tax evasion and political corruption. Exactly one month after Nixon announced his resignation, Ford issued the former president a "full, free and absolute" pardon for any crimes he committed while in office. The pardon was widely condemned at the time.
Decades later, the John F. Kennedy Library Foundation presented its 2001 Profile in Courage Award to Gerald Ford for his 1974 pardon of Nixon. In pardoning Nixon, said the foundation, Ford placed his love of country ahead of his own political future and brought needed closure to the divisive Watergate affair. Ford left politics after losing the 1976 presidential election to Democrat Jimmy Carter. Ford died on December 26, 2006, at the age of 93.
Star Trek Day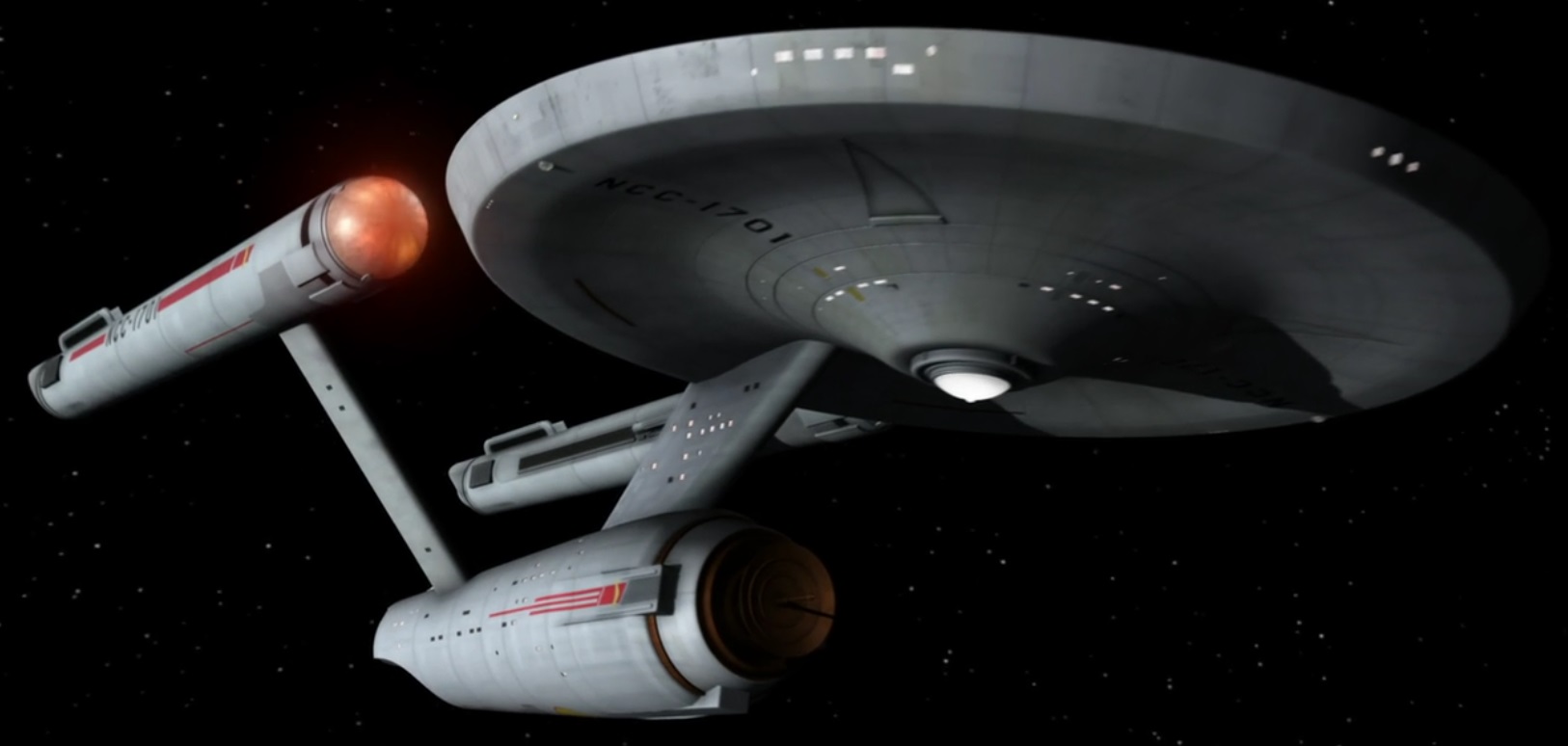 In 1964, Roddenberry proposed the original Star Trek TV series to Desilu Studios as "like Wagon Train, a Wagon Train to the stars." The network rejected the show's first pilot, "The Cage", starring Jeffrey Hunter as Enterprise Captain Christopher Pike; however, NBC executives, still impressed with the concept, made the unusual decision to commission a second pilot: "Where No Man Has Gone Before". The first regular episode of Star Trek aired on Thursday, September 8, 1966. While the show initially enjoyed high ratings, the average rating of the show at the end of its first season dropped to 52nd (out of 94 programs).
Unhappy with the show's ratings, NBC threatened to cancel the show during its second season. The show's fan base, led by Bjo Trimble, conducted an unprecedented letter-writing campaign, petitioning the network to keep the show on the air. NBC renewed the show, but moved it from primetime to the "Friday night death slot", and substantially reduced its budget. In protest Roddenberry resigned as producer and reduced his direct involvement in Star Trek which led to Fred Freiberger becoming producer for the show's third and final season. Despite the protests of a renewed letter-writing campaign, NBC cancelled the series.
World Physical Therapy Day
World Physical Therapy Day is on 8th September every year. The day is an opportunity for physiotherapists from all over the world to raise awareness about the crucial contribution the profession makes to keeping people well, mobile and independent.
In 1996, the World Confederation of Physical Therapy (WCPT) designated 8th September as World Physical Therapy Day. This is the date WCPT was founded in 1951.
The day marks the unity and solidarity of the global physiotherapy community. It is an opportunity to recognise the work that physiotherapists do for their patients and community. Using World Physical Therapy Day as a focus, WCPT aims to support member organisations in their efforts to promote the profession and advance their expertise.
Reports from around the world indicate that World Physical Therapy Day activities have a positive impact on the profession's profile and standing with both the public and policy makers.
Many WCPT member organisations already have their own national physical therapy days, weeks and months. However, organisations that have no designated day of their own often choose 8th September.
It is up to individual physiotherapists and WCPT member organisations to decide what activities and materials they wish to develop. That way, they can reflect key national priorities and messages. But each year WCPT provides ideas, publicity and support materials.
National Grandparents Day
In 1970, Marian McQuade initiated a campaign to establish a day to honor grandparents, according to the United States Census Bureau. In 1978, President Jimmy Carter signed a federal proclamation, declaring the first Sunday after Labor Day as National Grandparents Day.
This day has been celebrated every year since in honor of our nation's grandparents.
Here are a few stats and facts about grandparents in the U.S. from the Census Bureau:
It's official
The forget-me-not was named the official flower of National Grandparents Day by the National Grandparents Day Council.
A serenade
"A Song for Grandma and Grandpa" was named the official song of National Grandparents Day in 2004 by the National Grandparents Day Council.
Grandparents as Caregivers
7 million
The number of grandparents whose grandchildren under age 18 were living with them in 2011.
2.7 million
The number of grandparents responsible for the basic needs of one or more grandchildren under age 18 living with them in 2011. Of these caregivers, 1.7 million were grandmothers and 1.0 million were grandfathers.
594,000
The number of grandparents responsible for grandchildren under age 18 and whose income was below the poverty level in the past 12 months compared with the 2.1 million grandparent caregivers whose income was at or above the poverty level.
$45,526
Median income for families with grandparent householders responsible for grandchildren under age 18. Among these families, where a parent of the grandchildren was not present, the median income was $33,627.
1.7 million
The number of grandparents in the labor force responsible for own grandchildren under age 18. Among them, 338,000 were 60 years or older.
657,000
The number of grandparents who had a disability and were responsible for their grandchildren.
505,000
The number of foreign-born grandparents responsible for their own grandchildren under age 18. This contrasts with 2.2 million native-born grandparent caregivers.
2.1 million
The number of grandparents responsible for their grandchildren, who speak only English. Another 255,000 speak another language, but speak English "very well"; 414,000 speak another language and speak English less than "very well."
National Hug Your Hound Day
Although the dog days of summer are almost over, the second Sunday in September is going to the dogs – literally. It's National Hug Your Hound Day!
Whether you share your life with a pit bull, bloodhound, great big Great Dane or tiny chihuahua, today's "howliday" celebrates those loyal and faithful companions we love so much. This annual dog day serves as a reminder of the importance of keeping our four-legged friends happy, healthy and safe.
National Hug Your Hound Day also shines the spotlight on our four-legged friends that rest their paws in urban areas. While wide open spaces and the wild outdoors may not be available to city-dwelling dogs, you and Fido can still enjoy parks, lakes and other aspects of urban nature no matter where you reside.
According to the founder of National Hug Your Hound Day, Canine Behaviorist and author Ami Moore:
We desire to increase the acceptance of dogs, leashed and unleashed, into all of the public spaces of our cities: taxis, restaurants, stores and malls. Our goal is that the physical, mental and emotional health benefits of dog ownership and companionship be available to everyone, everywhere, all the time, just as they are in the great cities of Europe.
With love, guidance, patience and training, well-mannered dogs add so much to our lives. In honor of today's holiday, give Fido a great big hug and do something extra special just for him!
Dogs and cats need our help. With many shelters across America being filled to capacity, please consider opening your heart and home to one of the many pets available for adoption – before it's too late. September is also Happy Cat Month.
Pediatric Hematology/Oncology Nurses Day
The Association of Pediatric Hematology/Oncology Nurses (APHON) is pleased to celebrate the 4th annual Pediatric Hematology/Oncology Nurses Day on September 8, 2013.
Pediatric hematology/oncology nurses are dedicated to providing quality nursing care for children, adolescents and young adults with cancer and blood disorders. To coincide with Childhood Cancer Awareness month, Pediatric Hematology/Oncology Nurses Day honors those nurses who provide the highest standard of physical and emotional support to the most precious patients: children with cancer and blood disorders, and their families.
"It takes a special combination of brains, heart and spirit to become a pediatric hematology/oncology nurse. Pediatric Hematology/Oncology Nurses Day helps to recognize the ongoing efforts of an incredible group of nursing professionals," said Melody Ann Watral, MSN RN CPNP CPON® and APHON President.
Pediatric Hematology/Oncology Nurses Day continues to garner attention nationally as more states recognize this special day. APHON members and friends can help spread the word by changing their profile or banner picture on Facebook to the Pediatric Hematology/Oncology Nurses Day logo. APHON members are also encouraged to share their celebration stories on the APHON Facebook page to raise awareness of pediatric hematology/oncology nursing.
APHON is the professional organization for pediatric hematology/oncology nurses and other pediatric hematology/oncology healthcare professionals. Its members are dedicated to promoting optimal nursing care for children, adolescents and young adults with cancer and blood disorders, and their families. APHON provides the leadership and expertise to pediatric hematology/oncology nurses by defining and promoting the highest standards of practice and care to the pediatric, adolescent and young adult communities.
National Pet Memorial Day
People love their pets. We quickly grow attached to our pets. National Pet Memorial Day is an opportunity to bring closure to the departure of our beloved pets. It allows us to fondly remember our departed pet(s).
There are all kinds of pets. Sure dogs and cats are by far the most popular. But, pets also include rabbits, fish, turtles, ferrets, crabs, snakes, hamsters, gerbils, and a huge assortment of other animals.
Your pet would want you to cherish their memory, then move on. Use this special day for this purpose.
Ways to commemorate National Pet Memorial Day:
Spend a few minutes reflecting upon pleasant memories of your pet
If you buried your pet somewhere, go for a visit
Contribute to an animal protection group
Volunteer at an animal protection group
Create a small memorial in a flower garden in your yard
Plant a tree or a shrub as a living memorial