31 Day of Halloween Horror
15. Halloween Resurrection
Bearded Presidents Day
How well do you know American Presidential history? Do you know how many U.S. Presidents have sported bears while in office?
October 15th is Bearded Presidents Day, a hirsute holiday lauding American Commanders in Chief with beards.
On October 15, 1860, Grace Bedell, and eleven-year-old girl from Westfield, New York, wrote a letter to Abraham Lincoln, suggesting that he grow a beard. Abraham Lincoln, then a candidate for the U.S. Presidency, actually did so. And the rest, of course, is history.
Happy Bearded Presidents Day! How are you celebrating? Lincoln log building contest? A Rutherford B. Hayes bathtub gin drinking party? A Benjamin Harrison pie potluck? Maybe a Grover Cleveland taco fiesta? Wait, did you not know that today was a national holiday? Don't worry, we are happy for you to share in our celebration of bearded patriots.
National Chicken Cacciatore Day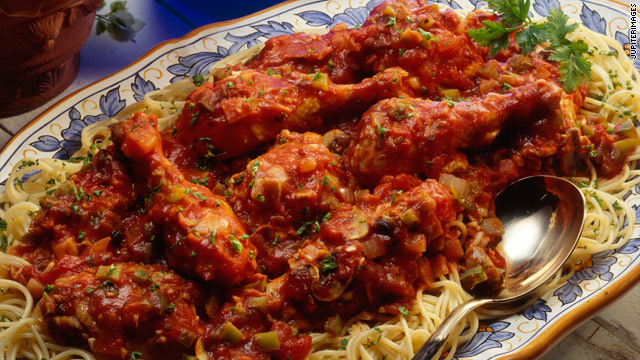 Catch this food holiday while you can - October 15 is National Chicken Cacciatore Day!
There's something so comforting about eating a warm bowl of slow-cooked food on a brisk autumn day. As the weather cools down, it's time to start hauling out those Dutch ovens and breaking out the Crock-Pots. If you're not ready for the richness of red meat, try this Italian classic - cacciatore.
Meaning "to hunt," cacciatore is an Italian stew traditionally made with rabbit or chicken. Today's culinary celebration honors the latter, and probably more prevalent. Cacciatore is relatively easy to make and only requires a few ingredients.
Start by browning floured and seasoned chicken pieces. While dark meat is preferred for flavor and because it holds up better in the braising process, you can use light meat if you prefer. Then, cook a chopped bell pepper and onion in the remaining chicken fat. Deglaze the pan with white wine, add tomatoes in their juice and let the liquid reduce. Return the chicken to the pan and pour in enough chicken stock to cover the meat. Simmer the dish until the chicken is cooked through.
Cacciatore is most often served with a piece of crusty bread, but rice and pasta can also be used to beef it up.
The dish doesn't vary too much by region – probably the most notable difference is in the type of wine used. Some parts of Italy prefer white wine, while others use red.
National Grouch Day
Whether you live with one, go to school with one or work with one, we all know someone who is a habitual grouch. It seems there is always that one person who is constantly irritable, grumpy and just plain miserable. Did you know there is an actual "holiday" set aside each year for grumps? October 15th is National Grouch Day! While the origins of this holiday are not confirmed, some believe the event was created in honor of everyone's favorite Sesame Street grump –Oscar the Grouch.
This October 15th, why not send that special sour-puss a little card to let them know you are thinking of them, anonymously of course. Or bake them a batch of Oscar the Grouch-themed cookies? Not that that will cheer them up or anything.
And if you are generally a happy, cheery person, today is your day to whine and complain all day long
National Pregnancy and Infant Loss Remembrance Day
Pregnancy and Infant Loss Remembrance Day is celebrated on October 15th of each year. President Ronald Reagan proclaimed October as National Pregnancy and Infant Loss Awareness Month in October 1988. "When a child loses his parent, they are called an orphan. When a spouse loses her or his partner, they are called a widow or widower. When parents lose their child, there isn't a word to describe them. This month recognizes the loss so many parents experience across the United States and around the world. It is also meant to inform and provide resources for parents who have lost children due to miscarriage, ectopic pregnancy, molar pregnancy, stillbirths, birth defects, SIDS, and other causes."
Robyn Bear, Founder, Lisa Brown, Co-Founder, and Tammy Novak, Co-Founder of www.october15th.com envisioned a day when all grieving parents could come together and be surrounded by love and support from their friends and families, a day where the community could better understand their pain and learn how to reach out to those grieving. This would be a day to reflect on the loss yet embrace the love. While our babies' lives were to brief, they were also very meaningful. yet, their was not a time to talk about them.
Pregnancy and Infant Loss Remembrance Day was established to provide support, education and awareness for those who are suffering or may know someone who has suffered a miscarriage, an ectopic pregnancy, a stillbirth, or the loss of an infant. Everyone is invited to light a candle on October 15th at 7pm in all time zones, all over the world.
If everyone lights a candle at 7pm and keeps it burning for at least one hour, there will be a continuous wave of light over the entire world on October 15th.
White Cane Safety Day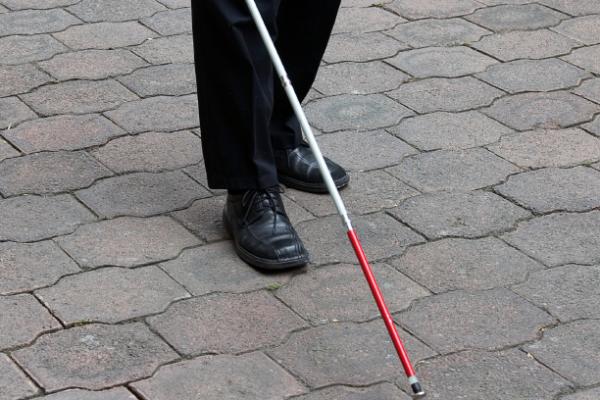 White Cane Safety Day is celebrates blind and visually impaired people's achievements in the United States on October 15 every year. It also reminds people about the how the white cane is an important tool in helping the blind and the visually impaired live with greater independence.
The United State president may issue each year a proclamation calling on people in the United States to observe White Cane Safety Day with appropriate ceremonies and activities. It is a time when communities across the nation reaffirm their commitment to improve access to basic services for blind and visually impaired people.
Organizations, such as Lions Clubs International and the National Federation of the Blind, organize promotional activities involving the public as part of a goal to help to increase awareness of the use of the white cane and the laws that govern its use. Activities such as visual displays, walks, meetings, public service announcements, and the distribution of t-shirts reminding people about the day are all part of the day's activities. White Cane Safety Day also reminds people that motor vehicles and pedestrians should yield the right of way to blind or visually impaired people using canes.
Many blind and visually impaired people, including famous musicians and writers, have made major positive contributions in the United States. Many have also used a white cane to help them succeed at educational institutions, work environments and their homes. The first of the state laws regarding the right of blind people to travel independently with the white cane was passed in 1930. It granted blind pedestrians protection and the right-of-way while carrying a white cane.
In 1963 the National Federation of the Blind called upon the governors from every state to proclaim October 15 of each year as White Cane Safety Day. At the time, only a few people achieved enough independence to travel alone on busy highways. The United States Congress, by joint resolution approved on October 6, 1964, designated October 15 of each year as White Cane Safety Day. By 1978 the number of visually impaired people who achieved a lot of independence through the white cane had greatly increased. Promotions on the benefits of the white cane proved to be successful and they are still continuing.
The white cane can be perceived by many as a symbol of blindness or visual impairment. White canes are recognized for providing the visually impaired with greater mobility, allowing them to participate more within their communities. Blind and visually impaired people have used canes as mobility tools for centuries but it was not until after World War I that the white cane was properly introduced. In modern times there are different varieties of this tool, each serving slightly varied needs.
National Mushroom Day
If you are a mushroom lover, you better go grab your fork! Oct. 15 is National Mushroom Day, an annual holiday that celebrates 'shrooms of all shapes and sizes! From the popular white button and meat-like flavored portobello, to shiitake, morel and crimini, edible mushrooms are one of the most versatile foods around.
Whether you prefer yours in your favorite dish, deep fried, stuffed, on a burger or as a burger, these tasty morsels are not only hearty and filling, mushrooms are good for you, too. Low in calories, fat and cholesterol-free, mushrooms are packed with Vitamin D, Vitamin B, potassium, riboflavin, selenium and niacin.
Global Handwashing Day
There are more than 80 million cases of food poisoning in the United States each year. And according to the U.S. Centers for Disease Control and Prevention (CDC), it is estimated that of those, fully one-quarter -- or 20 million -- are caused by dirty hands. This basically means that you don't have to eat the tainted food to become ill, all you have to do is come into contact with someone who has touched it and not properly washed their hands afterward.
Oct. 15 is "Global Handwashing Day." Its purpose is to increase awareness about how dangerous dirty hands can be, and to teach proper hand washing techniques to everyone around the world.
From the CDC website on the proper way to wash our hands:
Wet your hands with clean running water (warm or cold) and apply soap.
Rub your hands together to make a lather and scrub them well; be sure to scrub the backs of your hands, between your fingers, and under your nails.
Continue rubbing your hands for at least 20 seconds. Need a timer? Hum the "Happy Birthday" song from beginning to end twice.
Rinse your hands well under running water.
Dry your hands using a clean towel or air dry.