31 Day of Halloween Horror
25. Howling II: ... Your Sister Is a Werewolf
Cartoonists Against Crime Day
Cartoonist Against Crime Day honors the cartoonist, characters and the illustrations that have promoted the cause of crime prevention. Probably the best known is McGruff the Crime Dog who wants to "take a bite out of crime". We weren't able to find any other characters dedicated to the crime prevention cause, though, there are many individual comic strips and illustrations that have periodically chipped in to take up the cause.
Honorable mention also goes out to Woodsy Owl, Smokey the Bear and Mr. Yuk, who while not explicitly focused on crime prevention, were very memorable public service cartoon characters that made a difference for the better.
Punk-For-A-Day Day
Like many common words in the English language, the word "punk" has taken on a whole new meaning in the last several decades. It used to refer to a disrespectful, destructive, rebellious teenager. In the 70s it gained new meaning with the punk rock music genre. Today, it refers to someone who just wants to be different -- a nonconformist -- especially one who identifies with the punk music scene and dresses the part.
Today is "Punk for a Day Day," and even if that hasn't been something you've aspired to in the past, why not give it a try? It might be fun to step outside your regular, boring self and try on a new persona. Here's what you'll need to do:
Revamp your wardrobe with leather, denim, leopard print, and pants with lots of zippers and safety pins.
Either spike your hair or get a Mohawk (don't worry, it'll grow back). Then, color it some vibrant shade of pink, purple or blue.
Get a new piercing or tattoo, but make sure it's visible and makes your coworkers cringe.
National Greasy Foods Day
Would you like fries with that? October 25 is National Greasy Food Day.
With all the talk of obesity and type 2 diabetes, it seems a bit odd to celebrate a type of food that (when eaten in excess) isn't traditionally considered healthy. But, greasy food isn't always what you think.
Let's start with what makes greasy food greasy - the oil. Cooking oils come from one of four categories: seeds, fruits, nuts or vegetables. Most of these we're familiar with, like peanut oil or canola oil. Others might sound a little foreign, like sesame or avocado oil.
Now, not only fried food can be greasy. Ever had an overdressed salad? That's greasy too. Too much oil and it coats the tongue, making it hard to taste anything else. Oils can add flavor too; fruit and nut oils make for great dressings.
Then there's the "good" greasy food - the stuff you want at 3 a.m. after a night out and the reason they call it "Fryday". Whether you indulge on French fries or a fried Twinkie, if you're going do it, do it right.
One last thing to remember: It's not scientifically proven that greasy food cures a hangover, but if that's what helps then who are we to judge. However, might we recommend eating a full meal before a night of imbibing as you'll likely not need the grease the next day.
Sourest Day
Why? Well, we have no idea why today is the sourest day. Maybe it's the anniversary of the most sour day of the creator's life…Or maybe we're supposed to eat only sour foods today and walk around with our sour faces on…Or perhaps we're supposed to celebrate all the grumps, sourpusses and cranky pants in our lives and their sour, grouchy ways.
Whatever the reason for this holiday, we think snacking on some sour candy at some point today will suffice as a celebration of Sourest Day.
Picasso Day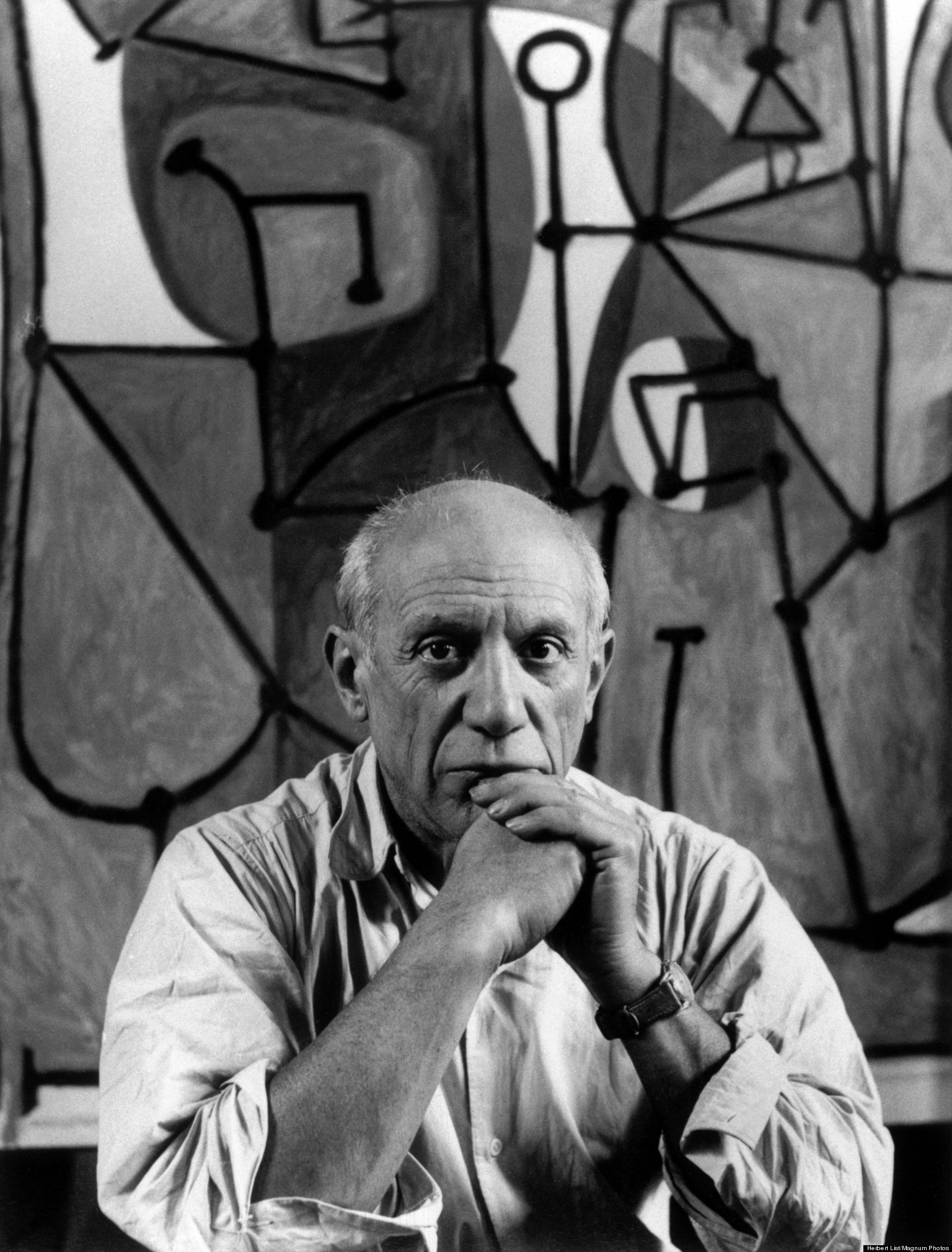 Pablo Picasso, one of the greatest and most influential artists of the 20th century, is born in Malaga, Spain.
Picasso's father was a professor of drawing, and he bred his son for a career in academic art. Picasso had his first exhibit at age 13 and later quit art school so he could experiment full-time with modern art styles. He went to Paris for the first time in 1900, and in 1901 was given an exhibition at a gallery on Paris' rue Lafitte, a street known for its prestigious art galleries. The precocious 19-year-old Spaniard was at the time a relative unknown outside Barcelona, but he had already produced hundreds of paintings. Winning favorable reviews, he stayed in Paris for the rest of the year and later returned to the city to settle permanently.
The work of Picasso, which comprises more than 50,000 paintings, drawings, engravings, sculptures, and ceramics produced over 80 years, is described in a series of overlapping periods. His first notable period--the "blue period"—began shortly after his first Paris exhibit. In works such as The Old Guitarist (1903), Picasso painted in blue tones to evoke the melancholy world of the poor. The blue period was followed by the "rose period," in which he often depicted circus scenes, and then by Picasso's early work in sculpture. In 1907, Picasso painted the groundbreaking work Les Demoiselles d'Avignon, which, with its fragmented and distorted representation of the human form, broke from previous European art. Les Demoiselles d'Avignon demonstrated the influence on Picasso of both African mask art and Paul Cezanne and is seen as a forerunner of the Cubist movement, founded by Picasso and the French painter Georges Braque in 1909.
In Cubism, which is divided into two phases, analytical and synthetic, Picasso and Braque established the modern principle that artwork need not represent reality to have artistic value. Major Cubist works by Picasso included his costumes and sets for Sergey Diaghilev's Ballets Russes (1917) and The Three Musicians (1921). Picasso and Braque's Cubist experiments also resulted in the invention of several new artistic techniques, including collage.
After Cubism, Picasso explored classical and Mediterranean themes, and images of violence and anguish increasingly appeared in his work. In 1937, this trend culminated in the masterpiece Guernica, a monumental work that evoked the horror and suffering endured by the Basque town of Guernica when it was destroyed by German war planes during the Spanish Civil War. Picasso remained in Paris during the Nazi occupation but was fervently opposed to fascism and after the war joined the French Communist Party.
Picasso's work after World War II is less studied than his earlier creations, but he continued to work feverishly and enjoyed commercial and critical success. He produced fantastical works, experimented with ceramics, and painted variations on the works of other masters in the history of art. Known for his intense gaze and domineering personality, he had a series of intense and overlapping love affairs in his lifetime. He continued to produce art with undiminished force until his death in 1973 at the age of 91.
World Pasta Day
At world level the collective promotion in favour of pasta received a powerful impulsion thanks to the outcome of the World Pasta Congress held in Rome on 25th October 1995.
Delegations from various countries discussed together the theme of the collective promotion in favour of pasta consumption, exchanging their ideas and experiences.
Account was taken and stress was laid on the importance of spreading to the utmost the knowledge of pasta among consumers throughout the world by means of collective initiatives of promotional nature and institutional information campaigns.
The countries with greatest experience in this field made available their know-how for the benefit of those countries which have only recently come to realise the virtues and merits of pasta. The ambitious project of organising on a worldwide basis World Pasta Day on 25th October of each year, for the purpose of recalling and enhancing the first event that saw the gathering of the international pasta community was successfully carried through, thanks to the efforts of the Steering Committee, consisting of representatives of the National Pasta Association (United States), of UN.A.F.P.A. and of the Associations of Venezuela and of Turkey, set up to co-ordinate the organisation of this important event.
UN.A.F.P.A. carried out an important task of co-ordination of the initiative and thereafter saw to the collection and spreading of information on the various initiatives undertaken for World Pasta Day in the various countries of the world.
These are principles based on the idea:
On 25th October of each year, the world over, World Pasta Day is celebrated in the form of events and promotional initiatives in different countries of the world.
The objective of World Pasta Day is to draw the attention of the media and consumers to pasta. Communication should underline the fact that pasta is a global food, consumed in all five continents, having unquestionable merits, appropriate for a dynamic and healthy life style capable of meeting both primary food requirements and those of high-level gastronomy
Every country celebrates World Pasta Day in absolute autonomy, while respecting a global strategy, and making use of the official logo of the event;
The key messages, recurring in the various communication initiatives, emphasise the economic feasibility, gastronomic versatility and nutritional value of pasta.
Frankenstein Friday
Today is Frankenstein Friday! Celebrated each year on the last Friday of October, Frankenstein Friday pays homage to one of the greatest gothic stories of all time. In 1818, Mary Shelley wrote a novel about a young scientist named Victor Frankenstein who discovers how to give life to inanimate bodies. He creates a monster that pursues him to the ends of the earth and eventually destroys everything he holds dear.
People often mistakenly use the name "Frankenstein" to refer to the hideous monster (famously played by Boris Karloff in the 1931 film), but Victor Frankenstein never gives his creation a name. Read a chapter from the book, send an ecard monster to your friends, or create a mad scientist Halloween costume to celebrate Frankenstein Friday!

This special day was created by Ron MacCloskey from Westfield, New Jersey in 1997. Note: Ron's hometown of Westfield, NJ. is also the hometown of Charles Addams, the New York Times magazine cartoonist who created The Addams Family. So, Ron's interest in Frankenstein comes as no surprise. Ron picked Friday to celebrate this day for the "FR" connection, and because more people can party on Friday than on other night of the week.