31 Day of Halloween Horror
6. Survival of the Dead
Bake Biscuits Day
What's that delicious aroma, coming from the kitchen? October 6th is Bake Biscuits Day, a savory celebration for carb-lovers. Why not bake up some fresh homemade biscuits today?
"Y'ALL COME BACK NOW" BISCUITS
INGREDIENTS
2 cups all purpose flour
1 tablespoon baking powder
1/2 teaspoon salt
1/4 teaspoon baking soda
1/3 cup solid vegetable shortening
3/4 cup milk or buttermilk
DIRECTIONS
Combine the dry ingredients then cut in the shortening with the back of a fork until crumbly. Add the milk or buttermilk and stir until you have a soft dough. Throw out onto a piece of floured wax paper and knead 4 or 5 times (just knead in more flour if the dough is too sticky).
Roll out dough about 1/2 inch thick. Dip a glass in flour and cut circles for biscuits. Place your biscuits 1 inch apart on a greased cookie sheet and bake at 400F for 15 to 18 minutes or until golden brown.
Mad Hatter Day
Celebrate Mad Hatter Day! The Mad Hatter is a famous character in Lewis Caroll's book Alice's Adventures in Wonderland. Today is all about embracing his absurdity.
In 1986, a group of computer technicians in Boulder, Colorado celebrated the first Mad Hatter Day. They designated the holiday as a day of silliness and year after year it has grown in popularity. Mad Hatter Day is celebrated each year on October 6 because the Mad Hatter wears a top hat labeled "In this style 10/6" in the book's illustrations. It is also six months from April Fools' Day, the first silly holiday of the year.
Today, recognize the reality that is nonsense and the silliness that is sane. Grab a top hat and celebrate a very merry Mad Hatter Day!
National Noodle Day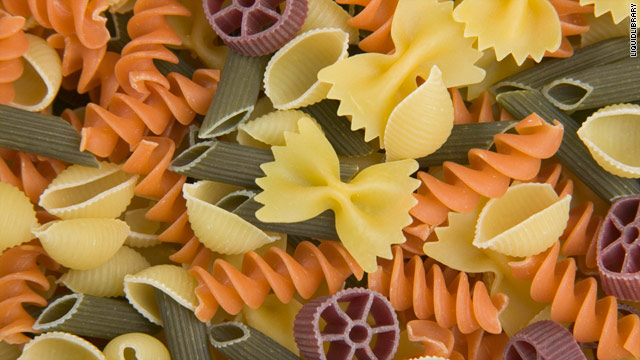 Give it a twirl - October 6 is National Noodle Day!
We're just crazy for the oodles of noodles to be slurped down all across the world. Whether you like to twist long ribbons around your fork, slip strips into soup, dish out bow-ties and spirals, or layer sheets with all kinds of savory delights, today is all about canoodling with noodles.
Noodles have been a comforting go-to meal for a long, long time. The earliest mention of the noodle is from Horace's writings in the first century BC, while Chinese scholars claimed to have found the oldest noodles in the world at the ripe age of 4,000. The word itself comes from the German "nudel," which is well, self-explanatory.
While noodles can be made from virtually any kind of dough - wheat, rice, potato, maize, nut, buckwheat - it's all in how you like to slurp them down. Traditionally, you've got to boil them in water or broth to bring the texture back to life. From there, you can serve them drenched in sauce, chilled in a salad, stir-fried in oil or tossed in with your favorite casserole.
So how do you get your noodle on? Is Mom's special casserole still your it's-been-that-kind-of-day comfort or are you a pasta and marinara sauce purist? Does ramen straight-up still get you through? Let us know! And don't worry, we won't tell if you were the kid eating all of the dried noodles in art class.
National Physicians' Assistants Day
October 6th is also Physicians' Assistants Day, honoring those medical professionals who serve alongside anesthesiologists, cardiologists, neurologists, oncologists, orthopedists, pediatricians, surgeons and all sorts of doctors.
Begun by Eugene Stead, M.D., a physician and instructor at Duke University Medical Center, in North Carolina, on October 6, 1965, this holiday is celebrated each year on this date. The first physicians' assistants turned their tassels and received their diplomas from Duke University on October 6, 1967.
Come and Take It Day
Come and Take It is celebrated during the first full weekend of October in Gonzales, Texas. It celebrates the Battle of Gonzales, the first military engagement of the Texas Revolution. It was fought near Gonzales, Texas on October 2, 1835 between rebellious Texian settlers and a detachment of Mexican army troops. "Come and take it" was a slogan commonly used during this time.
Although the skirmish had little military significance, it marked a clear break between the colonists and the Mexican government and is considered to have been the start of the Texas Revolution. News of the skirmish spread throughout the United States, where it was often referred to as the "Lexington of Texas".
Ecological Debt Day
Ecological Debt Day, also known as Earth Overshoot Day, is the (claimed) approximate calendar date on which humanity's resource consumption for the year exceeds Earth's capacity to regenerate those resources that year. Ecological Debt Day is calculated by dividing the world biocapacity (the amount of natural resources generated by Earth that year), by the world Ecological Footprint (humanity's consumption of Earth's natural resources for that year), and multiplying by 365, the number of days in one Gregorian calendar year:
(World Biocapacity/World Ecological Footprint)x365=Ecological Debt Day
When viewed through an economic perspective, Ecological Debt Day represents the day in which humanity enters deficit spending, scientifically termed "overshoot". It is a rough estimate of time and resource trends, of measuring the gap between human demand for ecological resources and services, and how much Earth can provide, made by the Footprintnetwork organization.
Andrew Simms of U.K. think tank New Economics Foundation originally developed the concept of Earth Overshoot Day. Global Footprint Network, a partner organization of new economics foundation, launches a campaign every year for Earth Overshoot Day to raise awareness of Earth's limited resources. Global Footprint Network measures humanity's demand for and supply of natural resources and ecological services. Global Footprint Network estimates that in approximately eight months, we demand more renewable resources and CO2 sequestration than what the planet can provide for an entire year.
Throughout most of history, humanity has used nature's resources to build cities and roads, to provide food and create products, and to absorb our carbon dioxide at a rate that was well within Earth's budget. But in the mid-1970s, we crossed a critical threshold: Human consumption began outstripping what the planet could reproduce. According to Global Footprint Network's calculations, our demand for renewable ecological resources and the services they provide is now equivalent to that of more than 1.5 Earths. The data shows us on track to require the resources of two planets well before mid-century. The fact that we are using, or "spending," our natural capital faster than it can replenish is similar to having expenditures that continuously exceed income. In planetary terms, the costs of our ecological overspending are becoming more evident by the day. Climate change—a result of greenhouse gases being emitted faster than they can be absorbed by forests and oceans—is the most obvious and arguably pressing result. But there are others—shrinking forests, species loss, fisheries collapse, higher commodity prices and civil unrest, to name a few.
Jackie Mayer Rehab Day
October 6th. Sandusky, OH. Known as Sandusky's "favorite daughter," Jacquelyn Jeanne Mayer, Miss America 1963 and stroke survivor since 1970, is honored on Oct 6, the anniversary of the 1997 renaming of Providence Hospital's rehab and nursing facility as the Jackie Mayer Rehab Center. After seven years of self-directed rehab to regain her speech and mobility, Jackie Mayer has been a motivational speaker and tireless advocate on behalf of stroke survivors across the US and Canada.
National German-American Day
National German-American Day is a holiday in the United States, observed annually on October 6. The holiday, which celebrates German American heritage, commemorates the date in 1683 when 13 German families from Krefeld near the Rhine landed in Philadelphia. These families subsequently founded Germantown, Pennsylvania, the first German settlement in the original thirteen American colonies. Originally celebrated in the nineteenth century, National German-American Day died out in World War I as a result of the anti-German sentiment that prevailed at the time. The holiday was revived in 1983.
In 1983, President Ronald Reagan proclaimed October 6th as National German-American Day to celebrate and honor the 300th anniversary of German American immigration and culture to the United States. On August 6, 1987, Congress approved S.J. Resolution 108, designating October 6, 1987, as National German-American Day. It became Public Law 100-104 when President Reagan signed it on August 18. A proclamation (#5719) to this effect was issued October 2, 1987, by President Reagan in a formal ceremony in the White House Rose Garden, at which time the President called on Americans to observe the Day with appropriate ceremonies and activities.