31 Day of Halloween Horror
7. World War z
Bathtub Day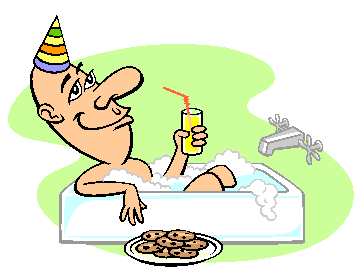 Rub-a-dub-dub, it's time for a scrub! Hip hip hooray, October 7 is Bathtub Day! Not to be confused with National Read in the Bathtub Day, observed in February, or National Bathtub Party Day which is held in December, this annual event commemorates the day the bathtub was introduced in England back in 1828.
In honor of Bathtub Day, why not skip the shower and go for the tub? Today is the perfect time to light (turn on) a few flameless candles, grab a glass of your favorite bubbly, pour in Mr. Bubbles and enjoy a fabulous soak in the tub. Just don't forget your rubber duckies!
Famous & Infamous Bathtubs
After United States President Howard Taftgot stuck in the bathtub at the White House, a larger tub was installed to accommodate his larger stature.
Superstars Whitney Houston and Jim Morrison both died in bathtubs.
The World's Most Expensive Bathtub, according to Guinness World Records, weighs more than 2 tons when filled and costs $845,000.
Check out the Hot Celebrities Bathtub Photo Shoot and take a peek at Angelina Jolie, Kate Hudson, Johnny Depp and Bradley Cooper.
Psycho, Fatal Attraction, A Nightmare on Elm Street, The Shining,Splash, Sign of the Cross and Pretty Woman all have memorable bathtub scenes on the big screen. What's your favorite bathtub movie scene?
National Frappe Day
Today is National Frappe Day! The frappe is a chilled foam-covered coffee drink that originated in Greece in the 1950s. Today, there are many different variations of this refreshing beverage.
In the United States, frappes are usually made with coffee, milk, ice, vanilla ice cream, and sugar combined in a blender. In other parts of the world fruit frappes are popular.
Some people pronounce it "frap" while others say "frah-pay," but everyone can agree on the satisfying taste of this cool, creamy coffee treat. Make your own frappe today to celebrate National Frappe Day!
World Habitat Day
It's World Habitat Day! World Habitat Day is celebrated each year on the first Monday of October. The holiday was created by the United Nations in order to promote sustainable urban development and adequate shelter for all. It is also intended to remind the world of its collective responsibility for the future of the human habitat.
The large river valleys of Africa served as the original natural habitat of the human species. Today, half of the human population lives in poorly managed towns and cities where adequate shelter and basic services like water, sanitation, and electricity are threatened.
Take a stand and get involved in events in your local community on World Habitat Day!
World Smile Day
As is well known by now throughout the world Harvey Ball, a commercial artist from Worcester, Massachusetts created the smiley face in 1963. That image went on to become the most recognizable symbol of good will and good cheer on the planet.
As the years passed Harvey Ball became concerned about the over-commercialization of his symbol, and how its original meaning and intent had become lost in the constant repetition of the marketplace. Out of that concern came his idea for World Smile Day®. He thought that we, all of us, should devote one day each year to smiles and kind acts throughout that world. The smiley face knows no politics, no geography and no religion.
Harvey's idea was that for at least one day each year, neither should we. He declared that the first Friday in October each year would henceforth be World Smile Day. Ever since that first World Smile Day® held in 1999, it has continued every year since in Smiley's hometown of Worcester, MA and around the world.
This website was created to provide information about World Smile Day, Harvey Ball and Smiley. Browse the archives to learn more about past World Smile Day events, Smiley and his creator - Harvey Ball. And be sure to join the celebration this year on Monday, October 7, and "Do an act of kindness. Help one person smile"!
Child Health Day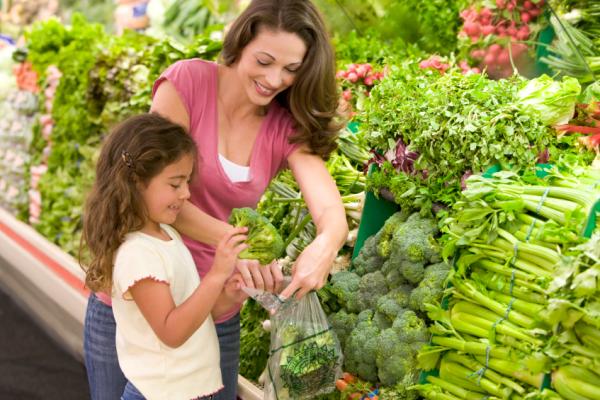 Child Health Day in the United States raises people's awareness of how they can protect and develop children's health. This event is annually celebrated on the first Monday of October.
As part of the annual presidential proclamation for the day, all agencies and organizations interested in child welfare are invited to unite on Child Health Day to observe exercises to stimulate or increase people's awareness of the need for a year-round program to protect and develop children's health in the United States.
Health professionals and health organizations across the United States take part in this day through various activities and events. For example, the Health Resources and Services Administration (HRSA) takes on an active role in providing educational resources for parents, children and schools about issues such as healthy choices, fitness, and child obesity prevention. The HRSA also calls for every surgeon general across the nation to make a pledge towards providing a healthy future for children.
The Maternal and Child Health Library also actively participates in Child Health Day through activities that focus on healthy eating and physical activity for children and their parents or parental figures. The library provides information on nutrition for children and adolescents, the importance of physical activity, and nutrition for pregnant women.
Although Child Health Day is a national observance in the United States, it is not a public holiday.
Calvin Coolidge was the first president to issue a proclamation for Child Health Day in 1928 and it was annually observed on May 1 until it was observed on the first Monday of October from 1960 onwards. The concept of this event was supported by organizations such as the American Child Health Association, the American Federation of Labor and the General Federation of Women's Clubs in the early 20th century.
According to the HRSA, about one in six children between 2 and 19 in the United States is overweight. This is a risk factor for serious health consequences including asthma, diabetes and heart disease. Child Health Day helps spark or increase people's awareness of ways to minimize or alleviate health problems that children may face. The day focuses on a range of child health issues such as prenatal care, adolescent health, the impact of daycare on a child's development, preventing injuries, healthy eating and lifestyle choices, and immunization.