National Spicy Guacamole Day
National Spicy Guacamole Day, On November 14th, is apparently is not the same as National Guacamole Day on September 16th. Guacamole, a popular avocado-based dip, can trace its roots in Aztec culture as far back as 500 B.C. Avocados were a plentiful food source for the native people and they smashed them using a mortar and pestle called a molcajete. They would typically add chopped tomatoes and salt for added flavor.
The term "guacamole" is derived from Mexican and Spanish roots, specifically Nahuatl, a language of Central Mexico, from words meaning "avocado" and "sauce." As Mexican foods became more popular in the United States during the 1950s, variations of traditional guacamole began popping up and have been ever since.
This Smokin' Spicy Guacamole is a hot version of the cool, creamy dip that gets its spiciness and smokiness from chipotle chilies. Chipotles are smoked jalapeno peppers and are sold canned in adobo sauce (a rich spicy sauce of peppers, garlic and vinegar) and are readily available in all local grocery stores in the ethnic foods aisle.
Monet Day
Claude Monet (14 November 1840 – 5 December 1926) was a founder of French impressionist painting, and the most consistent and prolific practitioner of the movement's philosophy of expressing one's perceptions before nature, especially as applied to plein-air landscape painting. The term Impressionism is derived from the title of his painting Impression, Sunrise.
Loosen Up, Lighten Up Day
It has gotten to a point in our society where we are so hyper-scheduled that we actually need a dedicated day to remind us to let loose and relax. Loosen Up and Lighten Up day occurs annually on November 14th and encourages people to let go of their stresses and spend time enjoying whatever it is that makes them happy.
In a world where stress-induced disease is running rampant, it's a shame that Loosen Up, Lighten Up (LuLu) Day doesn't get more attention. We all want to try our best, work hard and succeed in all aspects of our lives, but while we do so, it is crucial to remember the simple things we can do for ourselves and others to keep healthy and happy instead of racing life away.
So, take a deep breath and remember these bits on LuLu day, and every day:
Having a laugh releases feel-good hormones, improves your immune system and reduces stress
Naps improve productivity and reduce stress
Regular physical activity releases endorphins which improves circulation, mood and reduces stress
Adequate amounts of sleep reduces blood pressure, risk of heart disease, helps maintain a healthy body weight, and (you guessed it), reduces stress
A few suggestions for Loosen Up and Lighten Up Day:
Take a walk or go for a hike
Pay a surprise visit to a friend
Joke around with people
Plan a special evening out after work with a significant other, family or friends
Make time to read a favorite book or watch a favorite movie
Take a vacation day from work, sleep in and let the day decide where to take you!
National America Teddy Bear Day
November 14th marks "National American Teddy Bear Day." The history of the Teddy Bear is based on a President Teddy Roosevelt's cancelled bear hunt.
According to theodoreroosevelt.org, "Nearly 100 years ago, President Theodore Roosevelt, went on a bear hunt. He enjoyed nature and being out in the woods where animals lived. Because he was the President of the United States, the people organizing the hunt wanted to make sure the hunt was successful.
But after 3 days of walking and climbing and riding, no bears were found. Now what? The President's bear hunt would be a failure!
The next day the hunt guide and his hunting dogs finally found an old bear. The dogs and guide followed the bear for quite a distance until the bear was very, very tired. The dogs attacked and injured the old bear. The guides tied the bear to a tree and called for the President. Here was a bear for him to shoot!
President Roosevelt looked at the poor old bear and said "no!" No one would shoot this old bear for sport. That would not be right. However, the bear was injured and suffering. President Roosevelt ordered that the bear be put down to end its pain."
After this event famous political cartoonist, Clifford Berryman created an art to reflect this bear hunt. Furthermore, a shopkeeper, Morris Michtom received approval from the President to make a small bear to symbolize this event as well.
Spirit of NSA Day
November 14 has been designated a national day of advocacy for the National Speakers Association.
To honor NSA Founder Cavett Robert, CSP, CPAE, and continue NSA's legacy of sharing and giving, November 14, 2013 will be our 7th Annual Spirit of NSA Day, a national day of advocacy encouraging NSA members to support one another. Every November 14 serves as a reminder to NSA members to:
Focus on giving back
Provide genuine support to speaking colleagues
Take time to connect, help, mentor or refer business to other members without any expectation of reciprocation
Many members already follow Cavett's role model. However, imagine the strength of spirit and growth of our profession if all of our members focus on unconditionally giving of themselves to our community on this day. The NSA community is known for the concept of removing competition by building a bigger market for all speakers. The strength of NSA is in the education we provide and the strong community we have built. As a member, you are asked to support the Spirit of NSA by introducing colleagues to clients, referring business or mentoring emerging speakers.
Operating Room Nurse Day
Operating Room Nurse Day is celebrated on November 14th of each year. It was first established by Iowa State Governor Terry Branstad by Executive order on November 14, 1989.
Nurses in this field provide care and support to patients before, during, and after surgery. These nurses are responsible for maintaining a sterile environment in the operating room, monitoring the patient during surgery, and coordinating care throughout the process. They are also responsible for making sure the OR team provides the patient with the best care possible.
World Diabetes Day
World Diabetes Day (WDD) is celebrated every year on November 14. The World Diabetes Day campaign is led by the International Diabetes Federation (IDF) and its member associations. It engages millions of people worldwide in diabetes advocacy and awareness. World Diabetes Day was created in 1991 by the International Diabetes Federation and the World Health Organization in response to growing concerns about the escalating health threat that diabetes now poses. World Diabetes Day became an official United Nations Day in 2007 with the passage of United Nation Resolution 61/225. The campaign draws attention to issues of paramount importance to the diabetes world and keeps diabetes firmly in the public spotlight.
World Diabetes Day is a campaign that features a new theme chosen by the International Diabetes Federation each year to address issues facing the global diabetes community. While the themed campaigns last the whole year, the day itself is celebrated on November 14, to mark the birthday of Frederick Banting who, along with Charles Best, first conceived the idea which led to the discovery of insulin in 1922.
Diabetes Education and Prevention is the World Diabetes Day theme for the period 2009-2013.
International Girls Day
In 2010, Kappa Delta Sorority created International Girls Day on behalf of the Confidence Coalition. With the message, "She can do anything!" the celebration recognizes the spirit of girls and encourages girls to make their dreams a reality. The celebration takes place each year on Nov. 14.
International Girls Day is celebrated by girls around the world. Organizations that serve girls are encouraged to participate as are smaller groups of girls and those who are working to build confidence in girls.
Girls celebrate in a variety of ways, from big events to smaller ones. Events may include everything from sleepovers with a group of friends to community-wide interest fairs, from community service projects to sporting events. The central theme is building confidence in girls and celebrating their uniqueness.
National Pickle Day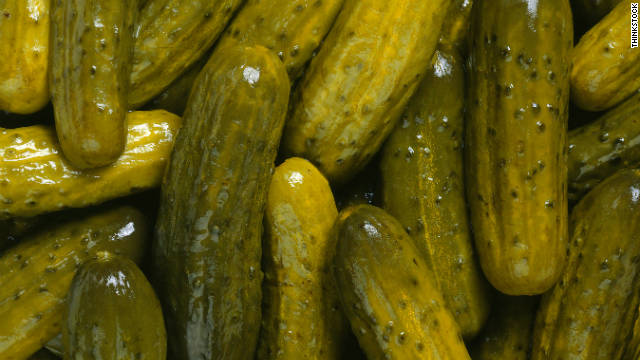 Almost everyone loves pickles. So let's celebrate with one or two pickles. Why? November 14 is National Pickle Day.
Pickles have been a popular food since 2030 B.C. when they were imported from India to the Tigris Valley and were first preserved and eaten as pickles. In ancient Egypt, people ate pickles not only for their nutritional value and because they were thought to enhance beauty. Cleopatra attributed her good looks to her full diet of pickles. Centuries later, Napoleon believed that pickles offered health benefits for his armies, so he offered a huge cash prize to anyone who was able to preserve them safely.
A pickle is such a versatile vegetable that it can be eaten as a condiment, snack, or side dish. Soured cucumbers are commonly used in a variety of dishes such as pickle-stuffed meatloaf, potato salad, tuna salad or chicken salad or eaten alone as an appetizer.
Pickles are sometimes served alone as festival foods, often on a stick. Have you ever had fried pickles? Have you ever tried Kool-Aid pickles or "koolickles"? They are made by soaking dill pickles in a mixture of Kool-Aid and pickle brine. These are enjoyed by children. Have you ever tried a lime pickle? Lime pickles are soaked in lime rather than in a salt brine. This is done more to enhance texture (by making them crisper) rather than as a preservative. The lime is then rinsed off the pickles. Vinegar, sugar and pickling spices re often added after the 24-hour soak in lime.
There probably are more types of pickles than you realize. Experiment with one you haven't tried and enjoy National Pickle Day!