Beaver Moon
What is a Beaver Moon? The full moon that appears in November is called the Beaver Moon. There is disagreement over the origin of November's beaver moon name. Some say it comes from Native Americans setting beaver traps during this month before the swamps froze to ensure a supply of warm winter furs. Other say that the Beaver Moon comes from the heavy activity of beavers building their winter dams.
Full Moon names have been used by many cultures to describe the full moon throughout the year. Specifically, Native American tribes used moon phases and cycles to keep track of the seasons by giving a distinctive name to each recurring full moon, including the Beaver Moon. The unique full moon names were used to identify the entire month during which each occurred.
Although many Native American tribes gave distinct names to the full moon, the most well known full moon names come from the Algonquin tribes who lived in the area of New England and westward to Lake Superior. The Algonquin tribes had perhaps the greatest effect on the early European settlers in America, and the settlers adopted the Native American habit of naming the full moons.
National Baklava Day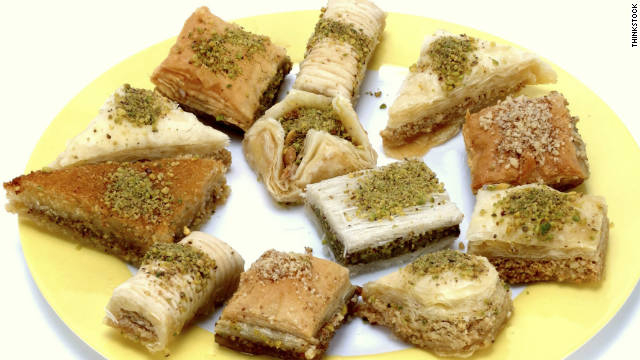 Not to be confused with balaclava - November 17 is National Baklava Day!
Just the sight of mouth-wateringly sweet, crispy squares of this pastry are sure to get your taste buds going - and demanding to be satisfied!
If the name just sounds like some sort of car part or winter weather apparel item to you, prepare to have your mind blown. Layers and layers of flavorful chopped nuts, honey, cloves and citrus are lovingly placed between thin, buttery sheets of fickle phyllo dough.
Building this tasty creation may take a while - you wouldn't believe how many sheets of phyllo pastry you'll need - but it is worth every bite. But we warn you, this is one rich treat, and the large pan required for baking is enough to feed an army of baklava enthusiasts.
Start early on your holiday baking and give baklava a try. If you'd like to go with the traditional route (because you have no idea how it will turn out), start with this baklava made with wildflower honey. Want to challenge your idea of this pastry? Dare to make chocolate baklava.
Just know that when you're trying to sneak a square in between meals, baklava's crispy, sticky layers aren't very forgiving when they end up in your lap ... or all over your face.
National Education Support Professionals Day
Education Support Professionals (ESP) Day focuses on the importance of these school employees, who take care of students every day, making sure they have the tools they need to succeed in school.
Education Support Professionals (ESP) Day was first celebrated in 1987, after NEA's Representative Assembly called for the creation of a way to honor the contributions of school support staff.
In 2003, Karen Mahurin, then president of NEA's National Council of Education Support Professional (NCESP) members, led a successful campaign at the NEA Representative Assembly to change the ESP formal name from 'Education Support Personnel' to 'Education Support Professionals.' "The name change to 'professional' acknowledges the major contribution ESPs make to children and public education every day," said Mahurin, a secretary with 22 years of experience. "We impact the lives of children every day in our own special and professional ways."
The name reflects a growing pride in the valuable role ESPs play throughout America's public schools. Today's support professionals provide invaluable services that enable students to learn in positive, supportive environments. ESPs are equal and essential partners in the education process.
Find out more about ESPs, who comprise more than 40 percent of the total K-12 education workforce. Illinois custodian and NEA member Dave Arnold shares this poem about our ESP members.
What If ?
Let's suppose just for a moment, what if there weren't any ESP
What would become of our schools and where would education be
If not for the dedication of each Education Support Professional
How could our schools ever survive or even function at all
For the bus driver wouldn't be there to pick up children along the way
The doors wouldn't be unlocked, the lights on, or the buildings heated each day
The aides wouldn't be there to help those children with a special need
Or the cooks wouldn't have a hot and tasty meal ready for all to feed
School security wouldn't be there to watch over the children with care
Each child's records wouldn't be the secretary's load to bear
The computers would crash without the technician to keep them up to date
And not for the maintenance personnel, one can only guess the school's fate
And there are many more that give so much, each in a different capacity
For to each ESP, education is far more than just another job or utility
Education is each child's future, the hope and prayers of our nation
For that future, each day, ESP give their work, love, and dedication
~ Dave Arnold
Coping with Uncertainty Day
Did you know that November 17 is officially "coping with uncertainty day"? There are many who feel it should be expanded to include a whole year. Uncertainty is so prevalent these days, maybe we really ought to recognize a "Coping with Uncertainty Century".
According to Paul Johnson in his book Modern Times, the modern world began on May 29, 1919 when photographs of a solar eclipse confirmed the truth of a new theory of the universe. It had been apparent for half a century that the Newtonian cosmology based on Galileo's notion of absolute time and linear space was in need of serious modification.
Increasingly powerful telescopes were revealing anomalies in celestial bodies that seemed to contradict the predictable behavior of Newtonian laws of physics. Why?
In 1905, a 26 year old patent clerk named Albert Einstein had published a paper which became known as the "Special Theory of Relativity." The discovery by Einstein that space and time are relative, rather than absolute terms, of measurement was far-reaching in its implications of our understanding of this "new reality."
In a nutshell, Einstein showed that what we believed was a static, certain universe was really a tenuous conclusion. Uncertainty and relativity seemed to be the order of the day and, for that matter, of our lives. Yet our resistance to uncertainty is intense. We wrangle and defend against it. We persist in clinging to the to the old Newtonian notion of order and control.
Resilience understands that control is an illusion and acknowledges uncertainty by coping with it. One doesn't have to like the ambiguity of life, but resilient people overcome their resistance to change or their fear of uncertainty by embracing and accepting it.
One of child psychologist Jean Piaget's key ideas was our adaptation to the world through the options of assimilation or accommodation.
When absorbing new knowledge into existing categories a child assimilates that new information. Some slight adjustments may be needed to ensure a good fit, but it's basically an effortless process.
Yet, when new information does not fit into an existing understanding of their world, the child must accommodate it so that known concepts are altered to allow the new information to be included. The larger process of adaptation moves through a series of uncertain states which is repeated again and again as life progresses.
If we allow ourselves to move in and out of the states of disorientation and embrace its inherent uncertainty we will adapt. However, if we stoically maintain the illusion that our knowledge is sufficient, that we are in complete control, we deny ourselves any possibility to learn.
It's not going to be an easy, especially for those who cling to absolute control. In fact, it could be downright painful. But its got to be done. The good news is that we always have a whole year to prepare for the next "Coping With Uncertainty Day".
Homemade Bread Day
Bread is a staple in most households. Now everybody has something to celebrate. November 17 is Homemade Bread Day.
You can buy almost every kind of bread from the bakery aisle in your local supermarket or from your community bakery. However, nothing beats the aroma of freshly baked bread permeating throughout your house especially a few days from Thanksgiving.
For hundreds of years, baking fresh bread was part of the daily routine for most families especially for those living in the country on farms away from stores.
Today, homemade bread is popular in the United States, and making it has been simplified by the invention of the bread maker machine.
The beauty of the bread maker machine is not just for making bread. Some bread machines can also be used to make pasta dough, jam, or Japanese style rice cakes.
To celebrate Homemade Bread Day, find a recipe for your favorite type of bread and try your hand at making some old-fashioned homemade bread.
It is not as hard as you think. Your family will love you for it.
National Take A Hike Day
If you've been holding off telling someone in your life to take a hike, this may be your lucky day! November 17 is (National) Take a Hike Day!
Benefits of Hiking
Whether it's a solo walk in the park, a hike along your favorite trail or leisurely stroll with the family around the neighborhood, this annual "holiday" provides the perfect excuse to head for the great outdoors and get some fresh air. Not only will you see the sights and breathe fresh air, hiking is good for your body and mind, too!
Did you know hiking can reduce the risk of heart disease and stroke, lower the risk of some forms of cancer, decrease cholesterol levels, reduce depression and stress? Hiking can also help prevent diabetes, improve arthritis and bone health and tone up that body. Plus, hiking is free of charge and almost anyone can do it!
Hiking Safety Tips
While hiking has many benefits, it's important to dress appropriately for conditions before heading out the door. Check out the trail before you leave. Bring plenty of food and water, sunscreen, first aid kit, GPS or cell phone and a compass. And to be on the safe side, don't forget to tell friends or loved ones where you will be hiking, your route and what time you plan on returning. Experts suggest if you are 35 or older, have various health issues or have been inactive, be sure to check with your doctor before you take a hike.
In honor of Take a Hike Day, all you need to do is take the first step. Just put one foot in front of the other and you are on your way!
National Unfriend Day
UN FOR ALL AND ALL FOR UN
Jimmy Kimmel has declared a new holiday on November 17th - National UnFriend Day. NUD is the international day when all Facebook users shall protect the sacred nature of friendship by cutting out any 'friend fat' on their pages occupied by people who are not truly their friends. Get ready to unfriend!
Here are some simple guidelines:
If you wouldn't loan someone 50 dollars, unfriend them.
If you wouldn't invite them to your birthday party, unfriend them.
If you wouldn't cry if they got hit by a bus, unfriend them.
It doesn't have to be a hostile thing. They might not like you much either. And the day to do it is November 17th.
World Day of Remembrance for Road Traffic Victims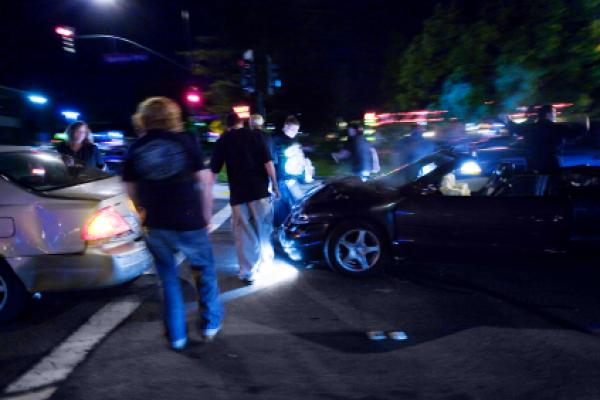 The World Day of Remembrance for Road Traffic Victims (WDR) is observed on the third Sunday of November each year by an increasing number of countries on every continent around the world. This day is dedicated to remembering the many millions killed or injured in road crashes and their families and communities, as well as to pay tribute to the dedicated emergency crews, police and medical professionals who daily deal with the traumatic aftermath of road death and injury.
Road deaths and injuries are sudden, violent, traumatic events, the impact of which is long-lasting, often permanent. Each year, millions of newly injured and bereaved people from every corner of the world are added to the countless millions already suffering as the result of a road crash.
The burden of grief and distress experienced by this huge number of people is all the greater because many of the victims are young, because many of the crashes could and should have been prevented and because the response to road death and injury and to victims and families is often inadequate, unsympathetic, and inappropriate to the loss of life or quality of life.
This special Remembrance Day is intended to respond to the great need of road crash victims for public recognition of their loss and suffering.
This day has also become an important tool for governments and all those whose work involves crash prevention or response to the aftermath, since it offers the opportunity to demonstrate the enormous scale and impact of road deaths and injuries and the urgent need for concerted action to stop the carnage.
World Prematurity Day
World Prematurity Day is an observance held on the 17th of November. Approximately 15 million babies are born prematurely each year accounting for more than one in 10 of all babies born worldwide. It is estimated that the world's 39 highest-income countries could cut around 58 000 premature births annually by implementing interventions to prevent preterm births, amounting to roughly US$3.0 billion in economic cost savings. World Prematurity Day aims to raise awareness for prematurity and the concerns of preterm babies and their families worldwide because infants born preterm represent the largest child patient group.
World Prematurity Day was founded in May 2010 in New York by The European Foundation for the Care of Newborn Infants (EFCNI), Little Big Souls International Charitable Foundation for Africa and March of Dimes,USA. It was officially launched and celebrated as World Prematurity Day in 2011, with the addition of National Premmie Foundation,Australia, and has since grown exponentially as a global day around the world marked in more than 50 countries.