Great American Smoke-out
Every year, on the third Thursday of November, smokers across the nation take part in the American Cancer Society Great American Smokeout. They may use the date to make a plan to quit, or plan in advance and then quit smoking that day. The event challenges people to stop using tobacco and helps people know about the many tools they can use to quit and stay quit.
In many towns and communities, local volunteers support quitters, publicize this anti-smoking event, and press for laws that control tobacco use and discourage teens from starting.
Research shows that smokers are most successful in kicking the habit when they have support, such as:
Telephone smoking-cessation hotlines
Stop-smoking groups
Online quit groups
Counseling
Nicotine replacement products
Prescription medicine to lessen cravings
Guide books
Encouragement and support from friends and family members
Using 2 or more of these measures to help you quit smoking works better than using any one of them alone. For example, some people use a prescription medicine along with nicotine replacement. Other people may use as many as 3 or 4 of the methods listed above.
Telephone stop-smoking hotlines are an easy-to-use resource, and they are available in all 50 states. Call us at 1-800-227-2345 to find telephone counseling or other support in your area.
Support is out there, but the most recent information suggests that fewer than 1 in 3 smokers reports having tried any of the recommended therapies during their last quit attempt.
The Great American Smokeout has helped dramatically change Americans' attitudes about smoking. These changes have led to community programs and smoke-free laws that are now saving lives in many states. Annual Great American Smokeout events began in the 1970s, when smoking and secondhand smoke were commonplace.
The idea for the Great American Smokeout grew from a 1970 event in Randolph, Massachusetts, at which Arthur P. Mullaney asked people to give up cigarettes for a day and donate the money they would have spent on cigarettes to a high school scholarship fund.Then in 1974, Lynn R. Smith, editor of the Monticello Times in Minnesota, spearheaded the state's first D-Day, or Don't Smoke Day.
The idea caught on, and on November 18, 1976, the California Division of the American Cancer Society got nearly 1 million smokers to quit for the day. That California event marked the first Great American Smokeout, and the Society took the program nationwide in 1977. Since then, there have been dramatic changes in the way society views tobacco advertising and tobacco use. Many public places and work areas are now smoke-free – this protects non-smokers and supports smokers who want to quit.
Each year, the Great American Smokeout also draws attention to the deaths and chronic diseases caused by smoking. Throughout the late 1980s and 1990s, many state and local governments responded by banning smoking in workplaces and restaurants, raising taxes on cigarettes, limiting cigarette promotions, discouraging teen cigarette use, and taking further action to counter smoking. These efforts continue today.
Because of the efforts of individuals and groups that have led anti-tobacco efforts, there have been significant landmarks in the areas of research, policy, and the environment:
In 1977, Berkeley, California, became the first community to limit smoking in restaurants and other public places.
In 1983, San Francisco passed the first strong workplace smoking restrictions, including bans on smoking in private workplaces.
In 1990, the federal smoking ban on all interstate buses and domestic flights of 6 hours or less took effect.
In 1994, Mississippi filed the first of 24 state lawsuits seeking to recuperate millions of dollars from tobacco companies for smoking-related illnesses paid for by Medicaid.
In 1999, the Department of Justice filed suit against cigarette manufacturers, charging the industry with defrauding the public by lying about the risks of smoking.
In 1999, the Master Settlement Agreement (MSA) was passed, requiring tobacco companies to pay $206 billion to 45 states by the year 2025 to cover Medicaid costs of treating smokers. The MSA agreement also closed the Tobacco Institute and ended cartoon advertising and tobacco billboards.
In 2009, The Family Smoking Prevention and Tobacco Control Act was signed into law. It gives the FDA the authority to regulate the sale, manufacturing, and marketing of tobacco products and protects children from the tobacco industry's marketing practices.
Those states with strong tobacco control laws are now reaping the fruits of their labor. From 1965 to today, cigarette smoking among adults in the United States decreased from more than 42% to around 20%.Strong smoke-free policies, media campaigns, and increases in the prices of tobacco products are at least partly credited for these decreases.
Still, today about 1 in 5 US adults smoke cigarettes (that's more than 43 million people). And about 15 million people smoke tobacco in cigars or pipes. Lung cancer is the leading cause of cancer death for men and women. About 87% of lung cancer deaths are thought to result from smoking. Smoking also causes cancers of the larynx (voice box), mouth, pharynx (throat), esophagus (swallowing tube), and bladder. It also has been linked to the development of cancers of the pancreas, cervix, ovary (mucinous), colon/rectum, kidney, stomach, and some types of leukemia. Cigars and pipes cause cancers, too.
Smoking is responsible for nearly 1 in 3 cancer deaths, and 1 in 5 deaths from all causes. Another 8.6 million people live with serious illnesses caused by smoking.
Fortunately, the past few decades have seen great strides in changing attitudes about smoking, understanding the addiction, and learning how to help people quit. Today, the American Cancer Society Great American Smokeout is celebrated with rallies, parades, stunts, quitting information, and even "cold turkey" menu items in schools, workplaces, Main Streets, and legislative halls throughout the US.
National Stuffing Day
Stuffing! A Traditional Food on the Thanksgiving Table. National Stuffing Day is celebrated November 21!
Definition of Stuffing
In cooking, stuffing or dressing (specifically for poultry) is a substance used to fill a cavity in another food item. Many foods are stuffed, including meats, vegetables, and fruits.
Is Stuffing the same as Dressing?
NO!! I know you read all the time about southern dressing being stuffed in a turkey or a chicken but let me set the record straight! In the South, what is called "Southern Dressing" or "Cornbread Dressing" is not usually used for stuffing chicken or turkey like you are led to believe. This mistake is a play on words. There is a difference between "stuffing and "southern dressing" although stuffing is sometimes called Just "dressing". Even though there is a difference between the two, both are traditional on the Thanksgiving table-
What is Southern Dressing?
Both Stuffing and Southern Dressing is made from bread. Stuffing is made from chunks of seasoned bread crumbs where Southern Dressing is made from either white, yellow or both types of baked cornbread.
Southern Dressing is usually baked in a dish like a casserole because it is not traditionally as dry and chunky like stuffing tends to be. Although stuffing is sometimes called dressing, dressing is very moist and made with lots of eggs, chicken stock and looks really soupy when poured in a dish. This soupy cornbread mix could by NO MEANS be put inside a turkey or chicken, therefore it could never be used to STUFF a turkey with.
Stuffing History
It is not known when stuffings were first used. The earliest documentary evidence is the Roman cookbook Apicius, which contains recipes for stuffed chicken, hare, pig, and dormouse. Most of the stuffings described consist of vegetables, herbs and spices, nuts, and spelt (an old cereal), and frequently contain chopped liver, brains, and other organ meat.
In the Middle Ages, stuffing was known as farce (from the French); the root of the word 'forcemeat'. The term 'stuffing' is first attested in 1538. After about 1880, the term stuffing was replaced by dressing in Victorian English. Both terms are used today, occasionally to differentiate between varieties.
False Confessions Day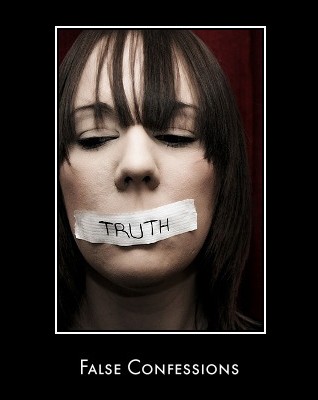 On the websites I've researched, False Confession Day is said to be a day where you are to make a false confession; as opposed to calling awareness to improperly obtained false confessions via heavy-handed law enforcement or government tactics. We've found no sources that identify the origin of this holiday which would help establish its true meaning, though, we find it interesting that it does happen to be the Voltaire's birthday, born on November 21st, 1694, whom some believe made a false confession of his faith to the Church in order to get a proper burial. So we're thinking there could be a logical connection for this holiday to be tied to making a false confession.
If you do celebrate this holiday, we recommend that you carefully choose what to confess. We'd advise against celebrating this day by falsely confessing to a crime, planting a bomb or infidelity, as the consequences will most likely last far beyond day's end. We'd suggest something lighter, more on the humorous side, like confessing to being a closet Disco fan or that you're thinking of switching your chosen political party.
World Hello Day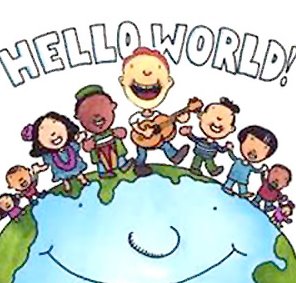 World Hello Day is a secular holiday observed annually on November 21, to express that conflicts should be resolved through communication rather than the use of force. Participants verbally greet ten people or more on that day as an expression of the importance of personal communication in preserving peace. The annual global event began to be celebrated in 1973 as a response to the Yom Kippur War.
Every year, November 21 is World Hello Day. The objective is to say hello to at least ten people on the day. The message is for world leaders to use communication rather than force to settle conflicts.
World Hello Day was founded in 1973 by Brian McCormack, a Ph.D. graduate of Arizona State University, and Michael McCormack, a graduate of Harvard University, in response to the Yom Kippur War. World Hello Day has been observed by people in 180 countries.
Any person can participate in World Hello Day simply by greeting ten people or more. This demonstrates the importance of personal communication for preserving peace. World Hello Day was begun in response to the conflict between Egypt and Israel in the fall of 1973. People around the world use the occasion of World Hello Day as an opportunity to express their concern for world peace. Beginning with a simple greeting on World Hello Day, their activities send a message to leaders, encouraging them to use communication rather than force to settle conflicts. As a global event World Hello Day joins local participation in a global expression of peace.
Thirty-one winners of the Nobel Peace Prize are among the people who have noted World Hello Day's value as an instrument for preserving peace and as an occasion that makes it possible for anyone in the world to contribute to the process of creating peace.
November 21, 2013, marks the 40th annual World Hello Day.
Use Less Stuff Day
With the big Black Friday event right around the corner, many Americans are putting the finishing touches on those gift lists and shopping strategy to get the best bang-for-their-bucks this holiday season. But one special day of the year reminds us that sometimes less is actually more! The Thursday before Thanksgiving is Use Less Stuff Day! This year's event takes place on Thursday, Nov. 21, 2013.
Use Less Stuff Day
Created in 1994 by Robert Lilienfeld and William Rathje, Use Less Stuff Day was created to raise awareness about the amount of garbage that is produced each year during the holiday season. Between the pretty Christmas wrapping paper, ribbons, bows, greeting cards and boxes, Americans toss out about 25 percent more trash during the Thanksgiving - New Year's holidays. While reducing, recycling and reusing helps reduce our overcrowded landfills, getting by with less is another alternative.
Tips to Use Less
Over 2 billion Christmas cards are sold annually in the U.S. Reuse the front of the old cards or skip paper cards altogether and send electronic greeting cards.
Instead of buying wrapping paper, purchase gift bags and reuse them year after year.
BYOB - Skip the plastic and bring your own bag when grocery shopping.
With all those handy-dandy gadgets, use rechargeable batteries.
Donate unwanted gifts to a charity or re-gift them (yes, re-gift).
Turn 'em off - Turn off the lights and unplug those devices when they aren't in use.
Turn down the heat (or air conditioner).
It's time to clean out the closet! Donate those rarely worn clothes to your local Salvation Army or Goodwill. Or why not take them to a consignment shop and earn a bit of cash?
Check out the CalcuLess, the Environmental Impact Analyzer tool.
World Television Day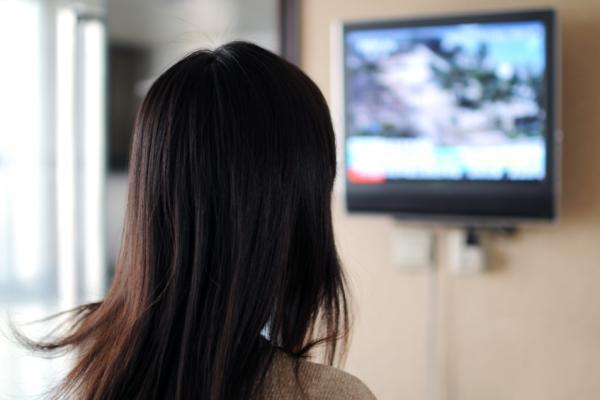 The United Nations' (UN) World Television Day is annually observed in many places around the world on November 21. The day recognizes that television plays a major role in presenting different issue that affect people.
World Television Day is a day to renew governments', organizations' and individuals' commitments to support the development of television media in providing unbiased information about important issues and events that affect society. News about World Television Day may be shared via print, online and broadcast media. Television and radio bloggers may write comments, editors may write in the editors' columns, and writers, academics and journalists may write feature articles about the meaning behind this event.
Educational institutions may mark World Television Day on their calendars and educators may use this day as an opportunity to invite guest speakers to discuss media and communication issues relating to television. Discussion topics may include: how television promotes cultural diversity and a common understanding; the links between democracy and television; and the role of television in social, political and economic developments.
The UN acknowledges that television can be used to educate many people about the world, its issues and real stories that happen on the planet. Television is one of the most influential forms of media for communication and information dissemination. It is used to broadcast freedom of expressions and to increase cultural diversity. The UN realized that television played a major role in presenting global issues affecting people and this needed to be addressed.
On December 17, 1996, UN General Assembly proclaimed November 21 as World Television Day to commemorate the date on which the first World Television Forum was held earlier that year. The UN invited all member states to observe the day by encouraging global exchanges of television programs focusing, among other things, on issues such as peace, security, economic and social development and cultural change enhancements.
The UN logo is often associated with marketing and promotional material for this event. It features a projection of a world map (less Antarctica) centered on the North Pole, inscribed in a wreath consisting of crossed conventionalized branches of the olive tree. The olive branches symbolize peace and the world map depicts the area of concern to the UN in achieving its main purpose, peace and security. The projection of the map extends to 60 degrees south latitude, and includes five concentric circles.