National Nachos Day
They can be hot. They can be messy. They can range from plain to spicy, served alone as a snack or with a whole range of toppings for a hearty meal. We're talking about nachos, or course.
Pull out your favorite nachos dish or snack and raise a chip in honor of nachos creator Ignacio "Nacho" Anaya.
Nachos are born
It's said that Anaya, a Mexican from the border town of Piedra Negras, inadvertently invented nachos 70 years ago in 1943 when hungry guests showed up at the Victory Club, the restaurant he was working at across the Rio Grande River from Texas. The dozen or so patrons were the wives of American soldiers who had been shopping in town and were now looking for some sustenance.
As the maitre d, Anaya found himself without a chef so he decided to rustle up something tasty for his guests. The only foods available in the kitchen were tortillas and cheese. He began making the dish by cutting the tortilla into triangles. The cheese was then melted by heating it together with the triangular chips. He topped the dish with jalapeno peppers to complete the first-ever recipe of Nachos Especiales otherwise known as Nacho's Special Dish.
Anaya, who was called Nacho because of his short stature, created a dish that would grow in popularity in Texas and the Southwest over the next 20 years. Anaya went on to work at the Moderno Restaurant in Piedras Negras, which still uses the original recipe. He also opened his own eatery, Nacho's Restaurant, in the border town.
The Stadium snack gets a big thumbs up
But its reputation as a more widely popular snack food really took off in the 1970s and 1980s thanks to Frank Liberto who began selling nachos as stadium fare at Arlington Stadium, which was then home of the Texas Rangers.
Liberto altered one significant ingredient that would give the nachos dish a longer shelf life and not require heat to melt the cheese. He created a melted cheese product that was part cheese and part secret ingredients. His cheese sauce didn't need to be heated and its shelf life was extended well beyond the original recipe, which used perishable cheese.
Liberto introduced his stadium nachos to famed sports broadcaster Howard Cosell, who praised the dish during a Monday night football game, a move that is credited with helping turn nachos into a household name.
Ignacio Anaya died in 1975. In his honour, a bronze plaque was erected in Piedras Negras, and October 21 was declared the International Day of the Nacho.
How to order 'em
Nachos with the works are often called loaded or super. As a snack among fellow diners or a hearty meal for one, this dish comprises nachos topped with meat and refried beans, covered in shredded cheese. Once the cheese is melted, cold toppings such as shredded lettuce, tomatoes, salsa, onion, and jalapeno are piled on top. Other possible toppings are limited only by your imagination but might typically include cilantro, chicken, chorizo, bacon, guacamole, lime, olives, pico de gallo and sour cream.
Barbecue nachos are popular in Memphis, Tennessee in which heaping portions of barbecued pulled pork are placed atop nachos and doused in cheese sauce, barbecue sauce and jalapeno peppers.
In Hawaii, kalua pork and pineapple nachos are served in many restaurants.
Nachos Trivia:
The first known appearance of the word "nachos" in English dates to 1949, from the book A Taste of Texas.
The International Nacho Festival is held between October 13 and 15 at Piedras Negras and features a "biggest nacho of the world" contest which is registered with the Guinness Book of World Records.
National Basketball Day
Today is unofficially National Basketball Day. It was on November 6, 1861 that James Naismith was born. Thirty years later, Naismith was a young physical education teacher at a YMCA in Massachusetts with bored students who needed an indoor athletic distraction during the winter. Naismith decided to nail two peach baskets to the balcony at both ends of a gymnasium. He divided his students into teams and they attempted to toss a ball into the baskets…the game of basketball was born.
According to notes kept by Naismith about the first "Basketball" game, the game was played with nine players on each team using a soccer ball. Today, even though the rules and equipment have changed slightly, basketball is played by more than 300 million people worldwide, making it one of the most popular team sports.
James Naismith may have invented the game of basketball, but Lifetime re-invented it. Since 1986, Lifetime has truly transformed the game of basketball by bringing it to your home and your level. So, in honor of James Naismith and his history-making invention, I wanted to share a few facts about Lifetime's own inventions and history:
1986- Lifetime invents and patents the first basketball system that could be adjusted in seconds
1992- Lifetime invents the first complete basketball system packaged in one box, allowing for mass distribution
1993- Lifetime invents a blow-molded portable basketball base that is airtight and watertight
1996- Lifetime invents the Power Lift®, the first one-hand, pneumatic height adjustment mechanism for basketball hoops
Today, Lifetime is the world's leading manufacturer of basketball equipment.
Today, Lifetime manufactures more than 60% of the residential basketball systems sold in the U.S.
Today, Lifetime manufactures more than 1 million basketball hoops each year
Pretty amazing to think that all of these industry-revolutionizing inventions were ALL developed by Lifetime Products, in Utah! So, if you ever find yourself wondering which basketball system to buy, remember to look for the Lifetime brand - the company that re-invented the game of basketball by inventing residential adjustable height and portable basketball hoops!
Marooned without a Compass Day
First lets talk about the Definition of being Marooned. Marooning is leaving someone behind on purpose in an uninhabited area, such as an uninhabited island. The word appears in writing approximately 1709, and is derived from maroon, a fugitive slave. It could be a corruption of Spanish cimarrón, meaning "wild". The practice was a penalty for crewmen, or for captains at the hands of a crew. A marooned man was set on a deserted island, often no more than a sand bar. He would be given some food, a container of water, and a loaded pistol so he could commit suicide if he desired. The outcome of marooning was usually fatal.
What is this holiday? Well.... having lack of information about this holiday leads us to guess- so we believe that this holiday could be a holiday that refers to "IF we have a sense of direction?" or "Which direction in life will we take today"? Maybe this holiday is meant for us to find ourselves on this day and stop going around in circles "marooned without a compass". After all the definition of a compass is a navigational instrument for determining direction.
The definition of Despair or hopelessness: is the loss of hope. I think we all know how it feels to be lost. So on this holiday we should take the steps to being found don't you think- hahaha! The first step is doing something. Doing what you ask? Well I find it helpful to remember how to spell the word HELP. The problem is where do I get the rocks at?
National Saxophone Day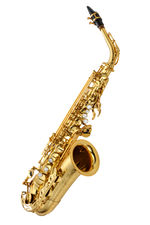 Today, November 6th, is National Saxophone Day! The perfect time to pay tribute to a couple of the greats: Charlie Parker and John Coltrane.
Charlie Parker is a jazz legend. Parker was quoted as saying, "Music is your own experience, your own thoughts, your wisdom. If you don't live it, it won't come out of your horn. They teach you there's a boundary line to music. But, man, there's no boundary line to art." He was a musical genius and is such a large part of the history of jazz. He was only on this earth a short while - he passed away at the age of 34 - but while he was here, he became one of the greatest jazz legends of all time.
John Coltrane is another musical genius. As his website states, "Merely mention the name John Coltrane and you're likely to evoke a deeply emotional, often spiritual response from even the most casual jazz fan." He has influenced so many jazz musicians with his great talent. He was a true genius with the saxophone and helped jazz evolve into what it is today.
So, take a moment today to pay tribute to these two jazz greats, as jazz wouldn't be the same without their mark on the music.
Guinness World Record Day
Today marks the eighth annual Guinness World Records Day, which will see over 420,000 people come together for one very special celebration of the weird, wacky and downright astonishing.
The annual event, which commemorates the day in 2004 when Guinness World Records became the world's bestselling copyright book, sees thousands of people all over the world attempt to secure a prestigious world records title during a 24 hour period.
Any records set on Guinness World Records day are short-listed for inclusion in next year's edition of the book and you too can be part of the global celebration.
Below you'll find our real-time live blog, giving you updates from some of the many record attempts taking place across the world as they happen.
International Day for Preventing the Exploitation of the Environment in War and Armed Conflict
On 5 November 2001, the UN General Assembly declared 6 November of each year as the International Day for Preventing the Exploitation of the Environment in War and Armed Conflict (A/RES/56/4).
Though mankind has always counted its war casualties in terms of dead and wounded soldiers and civilians, destroyed cities and livelihoods, the environment has often remained the unpublicized victim of war.Water wells have been polluted, crops torched, forests cut down, soils poisoned, and animals killed to gain military advantage.
Furthermore, the United Nations Environment Programme (UNEP) has found that over the last 60 years, at least 40 percent of all internal conflicts have been linked to the exploitation of natural resources, whether high-value resources such as timber, diamonds, gold and oil, or scarce resources such as fertile land and water. Conflicts involving natural resources have also been found to be twice as likely to relapse.
The United Nations attaches great importance to ensuring that action on the environment is part of conflict prevention, peacekeeping and peacebuilding strategies - because there can be no durable peace if the natural resources that sustain livelihoods and ecosystems are destroyed.