Transgender Day of Remembrance
Transgender Day of Remembrance (TDoR), which occurs annually on 20 November, is a day to memorialize those who have been killed as a result of transphobia, or the hatred or fear of transgender and gender nonconforming people, and acts to bring attention to the continued violence endured by the transgender community.
The Transgender Day of Remembrance was founded in 1998 by Gwendolyn Ann Smith, a transgender graphic designer, columnist, and activist, to memorialize the murder of Rita Hester in Allston, Massachusetts.
Since its inception, TDoR has been held annually on 20 November, and has slowly evolved from the web-based project started by Smith into an international day of action. In 2010, TDoR was observed in over 185 cities throughout more than 20 countries.
Typically, a TDoR memorial includes a reading of the names of those who lost their lives during the previous year and may include other actions, such as candlelight vigils, art shows, food drives, film screenings, marches, among others The TDoR is the culmination of Transgender Awareness Week.
GIS Day
GIS Day provides an international forum for users of geographic information systems (GIS) technology to demonstrate real-world applications that are making a difference in our society.
The first formal GIS Day took place in 1999. Esri president and co-founder Jack Dangermond credits Ralph Nader with being the person who inspired the creation of GIS Day. He considered GIS Day a good initiative for people to learn about geography and the uses of GIS. He wanted GIS Day to be a grassroots effort and open to everyone to participate.
National Peanut Butter Fudge Day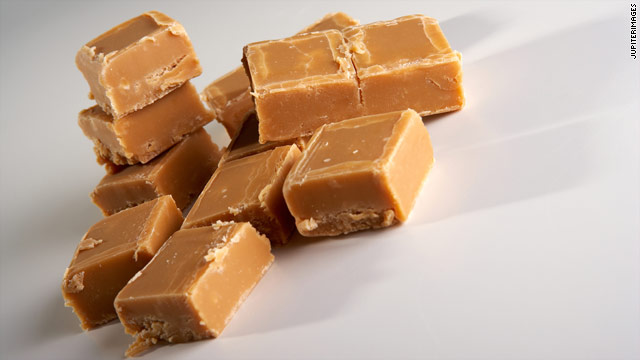 It's National Peanut Butter Fudge Day! Peanut butter has been a staple in American kitchens for more than a century. It can be served in a sandwich, mixed with ice cream, combined with chocolate, or whipped into fudge! Peanut butter fudge is the perfect treat for anyone with a sweet tooth and a love for rich, decadent desserts.
According to legend, the origin of fudge can be traced back to the 1800s when people used the word "fudge" to mean "cheat" or "mess up." One day, a chef accidentally "fudged" a batch of caramel he was trying to make, inventing the delicious confection we know and love it today.
Fudge is now made in many heavenly flavors, including the rich peanut butter variety. Try your hand at making a homemade batch in honor of National Peanut Butter Fudge Day!
Universal Children's Day
The United Nations' (UN) Universal Children's Day, which was established in 1954, is celebrated on November 20 each year to promote international togetherness and awareness among children worldwide. UNICEF, the United Nations Children's Fund, promotes and coordinates this special day, which also works towards improving children's welfare.
Many schools and other educational institutions make a special effort to inform children of their rights according to the Declaration of the Rights of the Child and the Convention on the Rights of the Child. Teachers stimulate their pupils to think about the differences between themselves and others and explain the idea of "rights". In countries where the rights of children are generally well-respected, teachers may draw attention to situations in countries where this is not the case.
In some areas UNICEF holds events to draw particular attention to children's rights. These may be to stimulate interest in the media around the world or to start nationwide campaigns, for instance on the importance of immunizations or breastfeeding.
Many countries, including Canada, New Zealand and the United Kingdom, hold Universal Children's Day events on November 20 to mark the anniversaries of the Declaration of the Rights of the Child and the Convention on the Rights of the Child. However, other countries hold events on different dates, such as the fourth Wednesday in October (Australia) and November 14 (India). Universal Children's Day is not observed in the United States, although a similar observance, National Child's Day, is held on the first Sunday in June.
On December 14, 1954, the UN General Assembly recommended that all countries should introduce an annual event from 1956 known as Universal Children's Day to encourage fraternity and understanding between children all over the world and promoting the welfare of children. It was recommended that individual countries should choose an appropriate date for this occasion.
At the time, the UN General Assembly recommended that all countries should establish a Children's Day on an "appropriate" date. Many of the countries respected this recommendation and the Universal Children's Day has since been annually observed on November 20. There are however, some countries, such as Australia and India, which still chose various different dates during the year to celebrate this day.
On November 20, 1959, the UN General Assembly adopted the Declaration of the Rights of the Child and on November 20, 1989, it adopted the Convention on the Rights of the Child. Since 1990, Universal Children's Day also marks the anniversary of the date that the UN General Assembly adopted both the declaration and the convention on children's rights.
Universal Children's Day is part of the work carried out by UNICEF, the United Nations Children's Fund. UNICEF's logo consists of an image of a mother and child, a globe, olive branches and the word "UNICEF". All parts of the logo are in UN's blue color, although it may be presented in white on a blue background.
Name Your PC Day
Did you know that today is Name Your PC Day? Yes, us neither.
But according to the calendar of strange celebration days, today is the day we must show our love for our computer and give it a moniker.
As this site says, our PC gives us pleasure and pain, so it's only right that it should have a name.
Do you have an unnatural and unhealthy obsession for your computer? Is your laptop your best friend? Well you need help. And fast!
And while you're waiting for the medical authorities to come and pick you up, take a moment and think of a good name for your electronic friend. Cause you'll need something to address those love letters too.
Do you have a name for your computer? Let us know!
Absurdity Day
Isn't it totally absurd? Crazy or not, Absurdity Day is staring you right in the face.
Some days are truly illogical and senseless, exactly the definition of Absurdity Day. So, by intent error, or just through surfing the net, you've stumbled upon this special, senseless day.....how absurd!
Celebrate this day in an absurd manner. Don't sit back waiting for something absurd to happen. Rather, seek out things to do that are somewhat, if not wholly, illogical. Have fun with it. But, whatever you do, don't try to make sense with it.
Have a wonderful, mind boggling and absurd Absurdity Day!!
Africa Industrialization Day
Africa Industrialization Day is celebrated on November 20 each year. It is a time when governments and other organizations in many African countries examine ways to stimulate Africa's industrialization process. It is also an occasion to draw worldwide media attention to the problems and challenges of industrialization in Africa.
Various events are held to mark Africa Industrialization Day. Many of these involve local and national leaders and representatives of national and international non-governmental organizations. A special effort is made to unite leaders or representatives of as many African countries as possible to stimulate discussion on the industrialization of Africa and assess the progress made in the past year. The United Nations Industrial Development Organization (UNIDO) plays an important role in coordinating events on or around Africa Industrialization Day.
In addition, statements are delivered at UNIDO's headquarters in Vienna, Austria. These statements are from leaders from the African Union, the Economic Commission for Africa, and the UN. It is hoped that these parties will raise global consciousness of the importance of industrialization in Africa and remind the international community that more than 30 of the world's 50 least developed countries are located in Africa
The 25th Ordinary Session of the Assembly of Heads of State and Government of the Organization of African Unity (OAU) was held in Addis Ababa, Ethiopia, in July 1989. During this session, November 20 was declared to be Africa Industrialization Day. On December 22, 1989, the UN General Assembly also proclaimed this date to be Africa Industrialization Day. It was first observed on November 20, 1990.
Each year events around Africa Industrialization Day concentrate on a particular theme. In the past the themes have been: "New information and communication technologies" (2002); "Acceleration of Africa's integration in the global economy through effective industrialization and market access" (2003); "Strengthening productive capacity for poverty reduction within the framework of NEPAD" (2004); "Generating African competitiveness for sustainable market access" (2005); "Reducing poverty through sustainable industrial development" (2006); "Technology and innovation for industry: investing in people is investing in the future" (2007); and "Business through technology" (2008).
A common symbol of Africa Industrialization Day is a geographical representation of the continent, including the island of Madagascar. Flags of international organizations in Africa, such as the African Union, or a selection of national flags may also be displayed.
Alascattalo Day
Once upon a time, a mild-mannered moose named Morris
met a wickedly witty walrus named Wanabelle.
Morris thought right off that Wannabelle had a wonderful way with words and that her whiskers, while wacky and wiry, were wistfully welcoming as well. Wannabelle was moved by Morris' manners and his marvelous, magnetic charm, not to mention the massive mantlepiece he masqueraded upon his head.
It was love at first sight, and soon the mild-mannered moose and the witty walrus named Wannabelle were wed in the church down the way. Within sixty weeks, Morris and Wannabelle welcomed into the world a wee little weeble who made their love complete, and hence ~ the first Alascattalo was born.
~
Alascattalo Day is celebrated on November 20st every year. It is a day to honor humor in general and Alaskan humor in particular. The day is named after it's mascot, the Alascattalo, a genetic cross between a walrus and a moose.
Steven C. Levi, a commercial writer who works in Anchorage Alaska is the originator of the Alascattalo Day Parade. He describes it as "the longest running shortest parade in American history." The parade runs one block in an alley behind Club Paris. It has been held every year for the past 25 years with an award being given for the smallest and ugliest float (must be both to win). Mr. Levi even went as far as to have an asteroid named after the Alascattalo.
So, on any other given day of the year, you may not be too thrilled about running into a moose/walrus creature in the middle of a dark alley, but on Alascattalo Day it would be wrong and weirdly worrisome it you didn't. Have a wonderful Alascattalo Day.
Globally Organized Hug A Runner Day (G.O.H.A.R.D.)
November 20th, is a celebration! Runners of all styles, ages, genders, speeds, sizes, and ethnicities unite in an embrace as we celebrate the second annual Hug a Runner Day!
Last year we declared November 20, 2011 the first annual "Globally Organized Hug A Runner Day!" or G.O. H.A.R.D. Thousands of people attended the event on facebook, random hugs were given, and gallons of sweat were shared!
This year let's make it an even bigger celebration as we wrap our arms around cross country runners, track runners, road racers, walkers, joggers, and sloggers. Nothing shows our unity better than a great big sweaty hug!
There isn't much time. The big day is less than a month away. If we are going to be ready, we need to train as much as possible. Just like running, we can't expect to perform well on Hug a Runner Day if we don't put in the work beforehand. So…
Below are a few training suggestions to help everyone train for the third annual Hug a Runner Day, November 20.
1. Interval Hugging: Try both long and short intervals and don't forget to change leads with your hugging partners so everybody gets a chance to set the pace. We recommend starting with 10 X 40-second hugs with ample recovery. More experienced huggers may want to cut down on the rest between hugs.
2. Long Slow Hugs: This should be a staple of your training program. Set aside time twice a week to share a hug lasting several minutes. Up to 20% of your weekly hugging time can be spent in a single hug. Be sure to choose your LSH partners carefully because this kind of training might scare off newcomers.
3. Speed Hugging: Don't overdo this especially if you are not already an experienced hugger. Speed training is important but can lead to injury if huggers try to do too much too soon.
4. Hug Visualization: To be at your best you must prepare mentally. In order to be ready for anything, make sure to visualize hugging runners of all sizes, genders, ages, and ethnicities. Unlike in running, we do not recommend hug visualization (HV) while engaged in interval hugging (IH), speed hugging (SH), or Long Slow Hugging (LSH). Leave hug visualization to moments when you are alone.
5. Cross Training: Running couples may want to engage in some "cross training" activities. In fact some of the above workouts (especially the LSH) can lead to cross training. While not necessary, these activities can add a little spice to the day-to-day grind.
Beautiful Day
Today is truly a Beautiful Day in every way, shape and form. The world is filled with ugliness. So, as day like today is refreshing, and eye appealing. It's filled with beautiful sights, sounds and smells.
But, wait a minute. Just what was Beautiful Day created for? We have yet to find the creator. In addition to what we found in our research, we can only speculate as to the intent of this day.
Here is our part fact, part speculative reasons this day was created:
A song by the band U2 is titled Beautiful Day.
The Beautiful Day monster appeared on Ed Sullivan and later Sesame Street. The monster created mayhem and chaos, in his attempt to ruin a beautiful day.
It's creator wanted to create and enjoy the perfect, beautiful day.
The Beach Boys song It's a Beautiful Day
As for this author's choice? Well, I'm just gonna kick back and enjoy this beautiful day!
Have a lovely Happy Beautiful Day!