Bill of Rights Day
Bill Of Rights Day is celebrated annually on December 15.
In the United States, the Bill of Rights is the name by which the first ten amendments to the United States Constitution are known. They were introduced by James Madison to the First United States Congress in 1789 as a series of constitutional amendments, and came into effect on December 15, 1791, when they had been ratified by three-fourths of the States. The Bill of Rights limits the powers of the federal government of the United States, protecting the rights of all citizens, residents and visitors on United States territory.
"A Bill of Rights is a list or summary of rights that are considered important and essential by a group of people." "The purpose of these bills is to protect those against infringement by the government." "The term "bill of rights" originates from Britain, where it referred to a bill that was passed by Parliament in 1689."
"An entrenched bill of rights exists as a separate instrument that falls outside of the normal jurisdiction of a country's legislative body." "In many governments, an official legal bill of rights recognized in principle holds more authority than the legislative bodies alone." "A bill of rights, on the other hand, may be weakened by subsequent acts passed by government, and they do not need an approval by vote to alter it." "Since it may be changed, a bill of rights is a poor defense against a corrupt or tyrannical legislature."
"An unentrenched bill of rights exists as a separate act that is presented by a legislative body. As such it can be changed or repealed by the body that created it." "It is not as permanent as a constitutional bill of rights." "A constitutional bill cannot be changed except with the approval of that country's voting public."
"In other jurisdictions, the definition of rights may be statutory." "In other words, it may be repealed just like any other law, and does not necessarily have greater weight than other laws." "Not every jurisdiction enforces the protection of the rights articulated in its bill of rights."
"Australia is the only Western country without a constitutional or legislative bill of rights, although debate for the creation of such a bill is ongoing in many states."
Cat Herders Day
Have you 'herd' the news? December 15 is Cat Herders' Day! No foolin'!
Cat Herders' Day
Despite its name, this annual "holiday" is not really about fabulous felines. Created by the folks at, well, Wellcat, today is actually about tackling a task, problem or job that seems nearly impossibly or exceptionally complicated – like herding cats. And with the holidays right around the corner, even the most mundane task may seen overwhelming. Between buying and wrapping all those gifts, decorating the inside and outside of the house, constant cleaning and preparing the big holiday meal, it's no wonder we're stressed out! But no worries – today is all about embracing those hurdles head-on! And just in case you happen to know any honest-to-goodness cat herders, today is for them too!
Adopt a Pet
And speaking of cats, please consider opening your heart and your home to an amazing cat (or dog) just waiting for a home. Many shelters are inundated with abandoned, neglected, unloved and unwanted cats and dogs. Sadly, many of those beautiful animals will be euthanized through no fault of their own. Please visit your local animal shelter or Humane Society and give a fabulous feline or pooch a much-deserved 'furever' home, before it is too late.
Whether you happen to have a herd or just one at home, the fine folks at PetCentric have some helpful tips on how to solve all sorts of issues with your beloved Fluffy.
Be sure to watch the popular Cat Herder Super Bowl Commercial by the folks at EDS, located on this page.
National Cupcake Day
It's National Cupcake Day! Cupcakes have been an American culinary icon since the 19th century. Prior to cupcakes, ingredients used in baking were primarily weighed rather than measured. These delightful treats shifted the art of baking from weighing to measuring ingredients.
For many years, cupcakes were known as one-two-three-four cakes because of their recipe: one cup of butter, two cups of sugar, three cups of flour, four eggs, plus one cup of milk and one spoonful of baking soda. This formula is still the traditional cupcake recipe that many people use today. Fun fact: the world's largest cupcake was displayed in July of 2009 at the Covent Garden Real Food Market in London. This cupcake was about 4 feet in diameter and weighed over 330 pounds! It also contained 200 eggs and took over 50 hours to make.
National Lemon Cupcake Day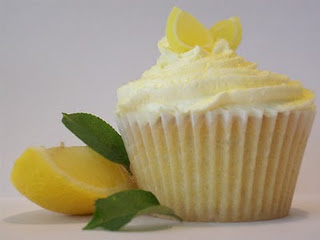 Pucker up your lips. No, you're not about to be kissed. But, you should be about to bite into a tart, yet sweet, lemon cupcake. Why? Because today is National Lemon Cupcake Day.
Not everyone loves the flavor of lemon. It's too tart for some. Certainly those who do enjoy the tart, yet refreshing taste, will agree that the lemon cupcake fully deserves it's day for recognition.
Spread the joy. Share your enjoyment. Buy or make some lemon cup cakes today. Share them with friends. Seek out people who have never even tried a lemon cupcake today. Induce them to try one of yours. Do these things, and you will truly have a wonderful National Lemon Cupcake Day.