Wright Brothers Day
Near Kitty Hawk, North Carolina, Orville and Wilbur Wright make the first successful flight in history of a self-propelled, heavier-than-air aircraft. Orville piloted the gasoline-powered, propeller-driven biplane, which stayed aloft for 12 seconds and covered 120 feet on its inaugural flight.
Orville and Wilbur Wright grew up in Dayton, Ohio, and developed an interest in aviation after learning of the glider flights of the German engineer Otto Lilienthal in the 1890s. Unlike their older brothers, Orville and Wilbur did not attend college, but they possessed extraordinary technical ability and a sophisticated approach to solving problems in mechanical design. They built printing presses and in 1892 opened a bicycle sales and repair shop. Soon, they were building their own bicycles, and this experience, combined with profits from their various businesses, allowed them to pursue actively their dream of building the world's first airplane.
After exhaustively researching other engineers' efforts to build a heavier-than-air, controlled aircraft, the Wright brothers wrote the U.S. Weather Bureau inquiring about a suitable place to conduct glider tests. They settled on Kitty Hawk, an isolated village on North Carolina's Outer Banks, which offered steady winds and sand dunes from which to glide and land softly. Their first glider, tested in 1900, performed poorly, but a new design, tested in 1901, was more successful. Later that year, they built a wind tunnel where they tested nearly 200 wings and airframes of different shapes and designs. The brothers' systematic experimentations paid off--they flew hundreds of successful flights in their 1902 glider at Kill Devils Hills near Kitty Hawk. Their biplane glider featured a steering system, based on a movable rudder, that solved the problem of controlled flight. They were now ready for powered flight.
In Dayton, they designed a 12-horsepower internal combustion engine with the assistance of machinist Charles Taylor and built a new aircraft to house it. They transported their aircraft in pieces to Kitty Hawk in the autumn of 1903, assembled it, made a few further tests, and on December 14 Orville made the first attempt at powered flight. The engine stalled during take-off and the plane was damaged, and they spent three days repairing it. Then at 10:35 a.m. on December 17, in front of five witnesses, the aircraft ran down a monorail track and into the air, staying aloft for 12 seconds and flying 120 feet. The modern aviation age was born. Three more tests were made that day, with Wilbur and Orville alternately flying the airplane. Wilbur flew the last flight, covering 852 feet in 59 seconds.
During the next few years, the Wright brothers further developed their airplanes but kept a low profile about their successes in order to secure patents and contracts for their flying machines. By 1905, their aircraft could perform complex maneuvers and remain aloft for up to 39 minutes at a time. In 1908, they traveled to France and made their first public flights, arousing widespread public excitement. In 1909, the U.S. Army's Signal Corps purchased a specially constructed plane, and the brothers founded the Wright Company to build and market their aircraft. Wilbur Wright died of typhoid fever in 1912; Orville lived until 1948.
The historic Wright brothers' aircraft of 1903 is on permanent display at the National Air and Space Museum in Washington, D.C.
Pan American Aviation Day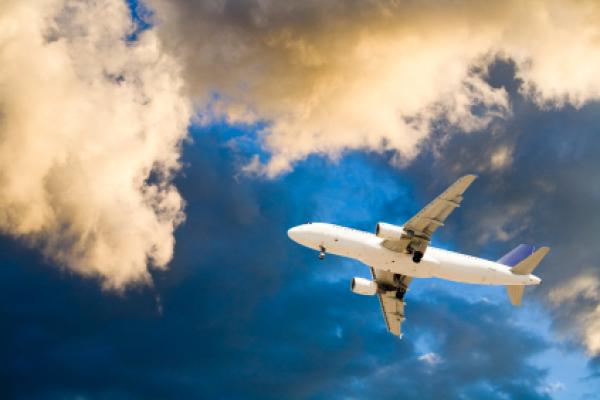 Pan American Aviation Day is annually observed in the United States on December 17. It celebrates and stimulates interest in aviation in the western hemisphere as an important way to develop more rapid communications and cultural development. It is observed on the same day as the Wright Brothers Day and must not be confused with National Aviation Day.
The United States president may issue an annual proclamation calling on all US government officials, chief executive offices, and citizens to observe Pan American Aviation Day. The day aims to stimulate people's interest in aviation in American countries. It focuses on developing more rapid communications and a cultural development between the countries in the western hemisphere.
Activities on the day include: school trips to aviation museums or centers; classroom exercises to stimulate students' interest in and knowledge of the history and technological advancements of aviation in the western hemisphere; and special meetings or luncheons focusing on aviation. The theme of the day may tie in with the Wright Brothers Day, which also focuses on two pioneers in the aviation industry – Orville and Wilbur Wright. The Wright Brothers were responsible for the first controlled, powered and sustained heavier-than-air human flight on December 17, 1903.
In the early 20th century flight companies and pioneers, such as Pan American World Airways and the Wright brothers, made great advancements within the aviation industry that would lead to future years of breakthrough developments. Pan American Aviation Day was first observed on December 17, 1940. The celebrations for the day included first showings of two motion pictures, the presentation of the Collier Trophy by President Franklin Roosevelt, an aviation banquet, and broadcasts by military officials. Stamps commemorating Pan-American Aviation Day were also sold that year.
President Roosevelt gave countries in the western hemisphere a reason to celebrate the day. However, Roosevelt was criticized by one newspaper for failing to refer to others who contributed to great developments in the aviation industry, such as Brazil's aviation hero Alberto Santos-Dumont. Alberto Santos-Dumont designed, built, and flew the first practical dirigible (airship) balloon, which is a lighter than air aircraft that can be steered and propelled through the air. In doing so he became the first person to demonstrate that routine, controlled flight was possible.
In 1898, Santos-Dumont flew his first balloon design, the Brésil. He also won the Deutsch de la Meurthe prize on October 19, 1900, on a flight that rounded the Eiffel Tower. Pan American Aviation Day day falls on the same day as the Wright Brothers Day, which was created afterwards and at times tends to overshadow Pan American Aviation Day.
National Maple Syrup Day
It's National Maple Syrup Day! Maple syrup is a distinctly North American product. Canada, the largest supplier of maple syrup, produces over 5 million gallons of it each year!
Native Americans were the first to harvest and boil the sap of the maple tree into a thick syrup—a process that was documented and adopted by early settlers in the 1600s. Tapping a maple tree does no permanent damage to the tree and only 10% of the sap that is produced in a year is actually collected. Many maple trees have been tapped for 150 years or more! Did you know that it takes 30-50 gallons of sap to make one gallon of maple syrup? Maple syrup can also be boiled down to produce maple cream, maple sugar, and maple sugar candy.
Whether you like your maple syrup as a topping on pancakes, waffles, or vanilla ice cream, enjoy some today in honor of National Maple Syrup Day!
National Underdog Day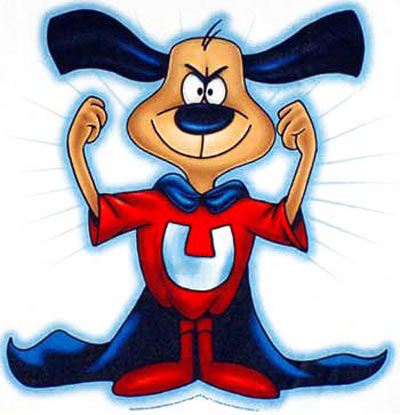 Today is National Underdog Day. But before you rush to write celebratory cards to all the acquaintances you consider losers, commemorating their inherent inferiority, let us first consider the very definition of an underdog.
The origin of the term 'underdog' can be discovered in the murky depths of ship-building history. Planks of wood labelled 'dogs' would be placed over a pit, and one happy shipbuilder would saw from above, while the other would have to stand in the pit, sawing from below, becoming covered in sawdust, but doing an equal amount of the work. Weeping. The man above was the 'overdog', and the man below, the 'underdog'. Why the planks were called 'dogs', we'll never know. Dubious internet apocryphal derivations only go back so far.
Mankind has always rooted for the underdog. Perhaps there is something central to the human experience that means we all feel a bit like our lives consist solely of collecting the sawdust of life, and so we relish the prospect of one among us emerging from this splintery mess victorious.
Having discovered that today has been set aside to honor unsung heroes, I thought I'd tell you about one I just read about. Keep in mind I think heroes come in all shapes and sizes and to me, they don't have to do something extraordinarily heroic like run into a burning building to save a cat. I think the unsung heroes who do something special in their day to day lives to improve the life of their fellow man. Maybe it's the guy who volunteers at the youth center and got the kids to clean up the city park, maybe it's woman who saved the school play by spending hours and hours at her sewing machine to make costumes the kids couldn't afford, or maybe it's a guy like, Reggie Anderson.
On Black Friday, Carrie McNeese went to the mall with her $500 she saved up to buy Christmas gifts for her children and 11 grandchildren. She had her money in an envelope and after she had spent $200 of it, she lost the rest of her money. She went looking for it but it was gone. Like most of us I guess she figured someone found the envelope and took the remaining $300.
What she didn't know is the envelope was found by a JCPenney security guard named Reggie Anderson. Reggie initially try to find the owner of the money but apparently Carrie never went to Mall Security to report her loss. Most would have just forgotten about finding it's owner at that point and waited to see if they ever showed up to claim their lost funds. Not Reggie.
Reggie read the list of people and gifts that was in the envelope that held the money and noted that it was written on a piece of paper with "Stewart Title Company" on it. He then on his own time scoured through hours and hours of video tape to see if he could find the person "drop" the envelope. Eventually he did. Then Reggie made a still photo of the woman and sent it to title company and called to ask if they knew who she was. They did. Turned out Carrie was a regular customer of theirs and they gave Reggie her number.
Twelve days after she had lost that money, and had long since counted it as gone, Carrie received a phone call from a simple mall security guard named, Reggie telling her he had found her $300 and she was welcome to come pick it up.
So there you go, that to me is a hero, if not to you, definitely to Carrie and I bet, her 11 grandchildren this Christmas. Reggie went far and above what was expected of him just to , do the right thing. So Reggie Anderson of Billings Montana, you are my unsung hero for today.