Cyber Monday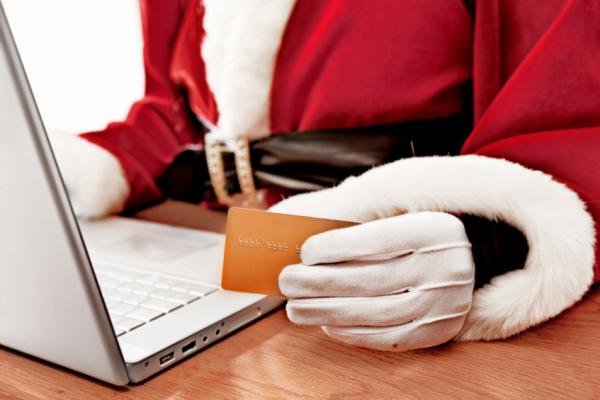 Cyber Monday falls on the first Monday after Thanksgiving Day in the United States. Many online retailers offer deals and deep discounts to customers on this day, which is increasingly becoming one of busiest online shopping days in the US.
Cyber Monday is a marketing invention that was first observed in 2005 by online retailer shop.org. Seen as an online version of Black Friday, Cyber Monday was created to allow customers to shop online from the comfort of their offices and homes.
The day after Thanksgiving in the United States is traditionally considered to be the beginning of the Christmas shopping season. On this day, brick and mortar retailers have sales and provide massive discounts to attract customers, making it one of the busiest shopping days of the year. As a result, many people tend to stay away from stores to avoid crowds. Additionally, thanksgiving weekend is also one of the busiest travel weekends in the US when people travel around the country to be with their families. Such travel may mean that many customers miss Black Friday deals and sales. It is thought that Cyber Monday was created as a way to encourage such customers to shop without having to visit brick and mortar stores.
Cyber Monday is not a public holiday. Online retailers offer deals, often posting the kind of deals and sales they will have on online forums and websites, several weeks and days ahead. It is thought that a large percentage of the shopping on this day is done during work hours. Keeping this in mind, several retailers offer additional lunchtime discounts to their customers.
Several other countries, including Canada, Germany, and the United Kingdom also now have their own version of Cyber Monday.
International Day for the Abolition of Slavery Day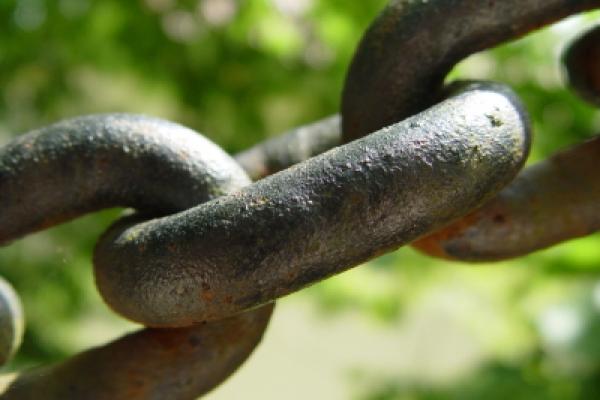 The United Nations' (UN) International Day for the Abolition of Slavery is annually observed on December 2 to remind people that modern slavery works against human rights.
This holiday is not to be confused with the UN's International Day for the Remembrance of the Slave Trade and its Abolition.
Many people use the International Day for the Abolition of Slavery as an opportunity to share their perspective in writings through poetry, opinion pieces, interviews, feature articles, short stories and other published material. Classrooms may review the history of slave trade, its evolution and changes it has undergone through to modern times. Students may also learn about the negative impacts of slavery on society.
Online, print and broadcast media promote the day through news, debates, forums, and talks about modern day slave trade and why it is a serious human rights issue. Political leaders, including senators and those with ministerial responsibilities, also take the time to urge the public to work together in eradicating any form of slavery in modern society. Flyers, posters, leaflets, newsletters about abolishing slavery and slave trade are also distributed throughout universities and in public areas on this day.
The United Nations is committed to fighting against slavery and considers bonded labour, forced labour, the worst forms of child labour and trafficking people as modern forms of slavery. Some sources say that more than one million children are trafficked each year for cheap labour or sexual exploitation. These types of slavery are global problems and go against article four of the Universal Declaration of Human Rights, which states that "no one shall be held in slavery or servitude; slavery and the slave trade shall be prohibited in all their forms".
The International Day for the Abolition of Slavery recalls the adoption of the UN Convention for the Suppression of the Traffic in Persons and of the Exploitation of the Prostitution of Others (resolution 317(IV) of December 2, 1949). To remember the convention, a UN report of the Working Group on Slavery recommended in 1985 that December 2 be proclaimed the World Day for the Abolition of Slavery in all its forms. By 1995, the day was known as the International Day for the Abolition of Slavery.
On December 18, 2002, the UN General Assembly proclaimed 2004 the International Year to Commemorate the Struggle against Slavery and its Abolition. On November 28, 2006, the assembly designated March 25, 2007, as the International Day for the Commemoration of the 200th Anniversary of the Abolition of the Transatlantic Slave Trade. The UN also annually observes the UN's International Day for the Remembrance of the Slave Trade and its Abolition on August 23.
The UN emblem is often found in online and print material used to promote events such as the United Nations' International Day for the Abolition of Slavery. The emblem consists of a projection of the globe centered on the North Pole. It depicts all continents except Antarctica and four concentric circles representing degrees of latitude. The projection is surrounded by images of olive branches, representing peace. The emblem is often blue, although it is printed in white on a blue background on the UN flag.
Note: It is unclear on when the name "International Day for the Abolition of Slavery" was first used instead of the "World Day for the Abolition of Slavery" but the new name was mentioned in a UN report in 1995.
National Fritters Day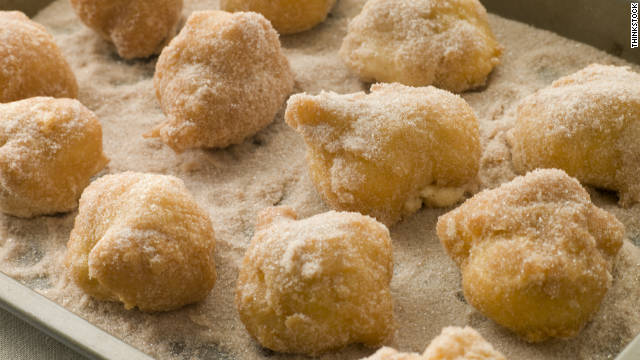 Today is National Fritters Day! Fritters are delicious fried cakes filled with fruit or meat. They can be served as a snack, side dish, dessert, or even the main course!
There's actually not much difference between pancake and fritter batter. They are both made with the same ingredients. It is only once fruit or meat is dipped into the raw batter and then fried that it actually becomes a fritter.
The first historical record of the fritter dates back to 1665. Samuel Pepys, an Englishman who served as a Member of Parliament during the English Restoration period, noted in his diary that he would be enjoying some fritters before Lent!
To celebrate National Fritter Day, try making your own tasty fritters to enjoy!
National Mutt Day
National Mutt Day was created in 2005 by Celebrity Pet Expert and Animal Welfare Advocate, Colleen Paige, and is celebrated on both July 31st and December 2nd. National Mutt Day is all about embracing, saving and celebrating mixed breed dogs. The biggest percentage of dogs euthanized in due to the constant over-breeding and public desire of designer dogs and pure bred puppies that are sold to pet stores supplied by puppy mills that often produce ill and horribly neglected animals.
National Mutt Day was created to be celebrated on two dates per year to raise awareness of the plight of mixed breed dogs in shelters around the nation and to educate the public about the sea of mixed breed dogs that desperately await new homes. Mixed breed dogs tend to be healthier, better behaved, they live longer and are just as able to perform the duties of purebred dogs - such as bomb and drug sniffing, search and rescue and guiding the blind.
There are millions of loving and healthy mixed breed dogs sitting in shelters, who are desperately searching for a new home. One of the county's most famous movie dogs is Benji, is a mixed breed Terrier.
So please visit your local shelter and find a new friend today! If you can't adopt a mixed breed friend on July 31st and December 2nd, please donate at least $5 to your local animal shelter, as they all need financial assistance and every dollar counts!
You can also volunteer to walk a dog, donate food and other supplies needed to your local animal shelter or make a donation in the memory of a loved dog who has crossed the Rainbow Bridge.
Our goal is to save 10,000 Mutts this July 31st and December 2nd from coast to coast!
ADOPT A MUTT! --- PLEASE SPAY & NEUTER YOUR PETS!
Safety Razor Day
In an effort to stop the bloodshed of the daily shave, the safety razor was invented. Before the era of protected blades of razors, people had to shave with a straight razor; basically a sharp knife. I imagine there have been some gruesome accidents from this single device. Today is December 2 and it celebrates Safety Razor Day.
A safety razor is a shaving implement with a protective device positioned between the edge of the blade and the skin. The term was first used in a patent issued in 1880, for a razor in the basic contemporary configuration with a handle attached at right angles to a head in which a removable blade is placed (although this form predated the patent). Its edge was protected by a comb patterned on various types of protective guards that had been affixed to open-blade straight razors during the preceding decades. Some safety razors in present-day production retain a comb but the more common protective device is now a solid safety bar. The initial purpose of these protective devices was to reduce the level of skill needed for injury-free shaving, thereby reducing the reliance on professional barbers for providing that service and raising grooming standards. Prior to the introduction of the disposable razor blade by King C. Gillette in 1901, however, safety razor users still needed to stropand hone the edges of their blades. These are not trivial skills (honing frequently being left to a professional) and remained a barrier to the ubiquitous adopting of the be your own barber ideal.
Special Education Day
Special Education Day is December 2!

Celebrate and consider reform for the future!

We mark the anniversary of the nation's first federal special education law--December 2, 1975, as a day to reflect and reform.

Special Education Day, the national holiday listed in Chase's Calendar of events, began in 2005. That year marked the 30th anniversary of the IDEA--the Individuals with Disabilities Education Act.

2013 marks the 9th anniversary of Special Education Day.

Where were we when President Gerald Ford signed the ground-breaking legislation? And, where are we now? We have come a long way and now provide access to education for all children, including children with disabilities.

And, where do we need to be tomorrow? We take the day to honor progress and celebrate students with disabilities--and their parents, teachers and schools. And, we dialogue and plan for the future for all students in our schools and for appropriate reforms.

One reform that was launched through Special Education Day is SpedEx. It's an innovative, successful child-focused dispute resolution model that is free for schools and parents--and works to create trust between the parties. For information about SpedEx, please visit www.spedexresolution.com.

The Special Education Day Committee (SPEDCO) plans to celebrate Special Education Day in 2013. We also urge you to sponsor and event to celebrate the 9th Annual Special Education Day in your community in your own ways.

If you plan to host a celebration (large or small) in your school district or community, we are happy to provide encouragement and assistance. Please contact us at info@specialeducationday.com.

May our reforms move special education forward--to improve the teaching and learning for all students--general and special education.

HAPPY SPECIAL EDUCATION DAY!