National Pearl Harbor Remembrance Day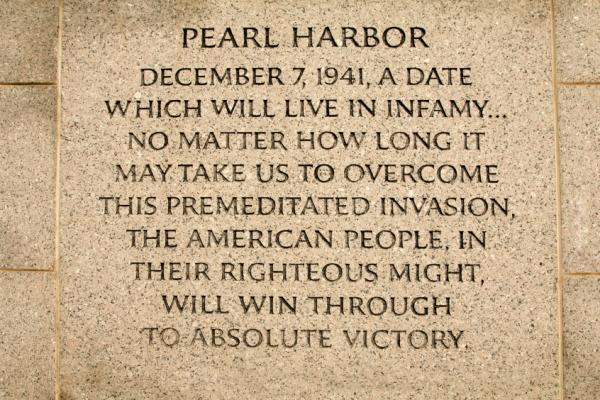 "a date which will live in infamy..."
At 7:55 a.m. Hawaii time, a Japanese dive bomber bearing the red symbol of the Rising Sun of Japan on its wings appears out of the clouds above the island of Oahu. A swarm of 360 Japanese warplanes followed, descending on the U.S. naval base at Pearl Harbor in a ferocious assault. The surprise attack struck a critical blow against the U.S. Pacific fleet and drew the United States irrevocably into World War II.
With diplomatic negotiations with Japan breaking down, President Franklin D. Roosevelt and his advisers knew that an imminent Japanese attack was probable, but nothing had been done to increase security at the important naval base at Pearl Harbor. It was Sunday morning, and many military personnel had been given passes to attend religious services off base. At 7:02 a.m., two radar operators spotted large groups of aircraft in flight toward the island from the north, but, with a flight of B-17s expected from the United States at the time, they were told to sound no alarm. Thus, the Japanese air assault came as a devastating surprise to the naval base.
Much of the Pacific fleet was rendered useless: Five of eight battleships, three destroyers, and seven other ships were sunk or severely damaged, and more than 200 aircraft were destroyed. A total of 2,400 Americans were killed and 1,200 were wounded, many while valiantly attempting to repulse the attack. Japan's losses were some 30 planes, five midget submarines, and fewer than 100 men. Fortunately for the United States, all three Pacific fleet carriers were out at sea on training maneuvers. These giant aircraft carriers would have their revenge against Japan six months later at the Battle of Midway, reversing the tide against the previously invincible Japanese navy in a spectacular victory.
The day after Pearl Harbor was bombed, President Roosevelt appeared before a joint session of Congress and declared, "Yesterday, December 7, 1941--a date which will live in infamy--the United States of America was suddenly and deliberately attacked by naval and air forces of the Empire of Japan." After a brief and forceful speech, he asked Congress to approve a resolution recognizing the state of war between the United States and Japan. The Senate voted for war against Japan by 82 to 0, and the House of Representatives approved the resolution by a vote of 388 to 1. The sole dissenter was Representative Jeannette Rankin of Montana, a devout pacifist who had also cast a dissenting vote against the U.S. entrance into World War I. Three days later, Germany and Italy declared war against the United States, and the U.S. government responded in kind.
The American contribution to the successful Allied war effort spanned four long years and cost more than 400,000 American lives.
Chester Greenwood Day (Earmuff Day)
Chester Greenwood was born in Farmington, Maine in 1858. A grammar school dropout, he invented earmuffs at the age of 15 (1873). While testing a new pair of ice skates, he grew frustrated at trying to protect his ears from the bitter cold. After wrapping his head in a scarf, which was too bulky and itchy, he made two ear-shaped loops from wire and asked his grandmother to sew fur on them. He patented an improved model with a steel band which held them in place and with Greenwood's Champion Ear Protectors, he established Greenwood's Ear Protector Factory. He made a fortune supplying Ear Protectors to U.S. soldiers during World War I. He went on to patent more many other inventions. In 1977, Maine's legislature declared December 21 "Chester Greenwood Day" to honor a native son and his contribution to cold weather protection.
Farmington Maine is now the Earmuff Capital of the World. There is a parade that celebrates Chester's birthday the first Saturday in December, with local police cruisers in the parade decorated as giant earmuffs.
International Civil Aviation Day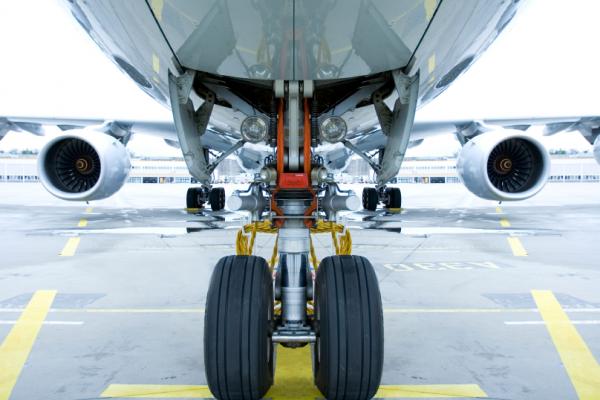 International Civil Aviation Day is annually observed December 7 to raise awareness of the importance of international civil aviation and the role that the International Civil Aviation Organization (ICAO) plays in international air transport. The organization is a United Nations (UN) body responsible for developing international standards for aviation safety.
ICAO, with support from governments, organizations, businesses and individuals, actively promotes International Civil Aviation Day through various activities and events. This day is celebrated globally, especially in countries such as South Africa, through various activities such as seminars, published material, educational lectures, classroom activities, and news announcements on international civil aviation topics related to the day.
ICAO was established on December 7, 1944, to secure international cooperation and uniformity in civil aviation matters. The International Services Transit Agreement and the International Air Transport Agreement were also signed. In 1994 ICAO established International Civil Aviation Day by to mark the organization's 50th anniversary.
This observance aims to generate and reinforce global awareness of the importance of international civil aviation in the social and economic development . The day also commemorates the ICAO's role in promoting the safety, efficiency and regularity of international air transport.
In 1996 the UN General Assembly proclaimed December 7 as International Civil Aviation Day, in accordance with an ICAO initiative and with the Canadian Government's assistance. The assembly urged governments and organizations to observe the day. This day is now an official UN day.
ICAO is a UN body that works closely with other United Nations members including the World Meteorological Organization, the International Telecommunication Union, the Universal Postal Union, the World Health Organization and the International Maritime Organization.
The ICAO logo is often associated with marketing and promotional material for this event. It is similar to the UN logo in that the ICAO logo has a pair of aircraft wings superimposed on the UN logo. The UN logo features a projection of a world map (less Antarctica) centered on the North Pole, inscribed in a wreath consisting of crossed conventionalized branches of the olive tree. The olive branches symbolize peace and the world map depicts the area of concern to the UN in achieving its main purpose, peace and security. The projection of the map extends to 60 degrees south latitude, and includes five concentric circles.
Over the years the ICAO logo has been published in different variations. In 1995 ICAO recognized the introduction of Arabic and Chinese as the organization's working languages and this was reflected on the logo – both languages are found in the logo to describe ICAO.
Note: Although International Civil Aviation Day became an official UN day in 1996, many people celebrated the day since 1994.
National Cotton Candy Day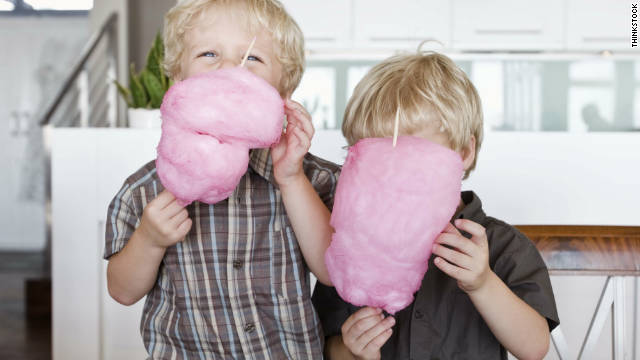 Today's food holiday will leave you spinning, December 7 is National Cotton Candy Day!
We are a cotton-candy loving nation. What's not to love, really? Cotton candy's a big, bright, colorful ball of sugar served straight up on a stick. We love cotton candy so much that we've given it not one, but two national holidays. That's double the chances for us to celebrate its existence and, of course, to eat bucket loads of this pillowy sugar miracle.
Cotton candy hasn't changed a lot since it first exploded in popularity at the beginning of the 20th century, but that's because it's perfect just as it is. And, it's mysterious. How sugar comes to become cotton candy will always feel more like a magic trick than cooking science. It makes one wonder. If you've ever wanted to answer your cotton-candy questions, read on. We've got you covered.
Everything you ever needed to know about cotton candy:
Cotton Candy has only one ingredient: sugar.
Cotton candy was originally called fairy floss, and in some parts of the world it still is.
Tootsie Roll is the largest cotton candy manufacturer.
Cotton candy is a fat-free food. But, of course, it's loaded with sugar.
Cotton candy was co-invented by a dentist. That's right, dentist William Morrison is partly responsible for the invention of machine-spun cotton candy created in 1897.
Cotton candy was first introduced to the general public at the 1904 World's Fair. They reportedly sold 68,655 boxes at 25¢ per box (the equivalent of $6 today.)
To make cotton candy sugar is melted, spun in a liquid state and pulled through tiny holes where it cools and becomes solid again. The threads are then wound around a stick.
Cotton candy machines use centrifugal force to spin and melt sugar through small holes.
There's less sugar in cotton candy than in soda. While cotton candy is made of only sugar, it's also fluffed up with a bunch of air.
SKYWARN® Recognition Day
SKYWARN® Recognition Day was developed in 1999 by the National Weather Service and the American Radio Relay League. It celebrates the contributions that volunteer SKYWARN® radio operators make to the National Weather Service. During the day SKYWARN® operators visit NWS offices and contact other radio operators across the world.
The effects of severe weather are felt every year by many Americans. To obtain critical weather information, NOAA's National Weather Service (NWS), part of the U.S. Department of Commerce, established SKYWARN® with partner organizations. SKYWARN® is a volunteer program with nearly 290,000 trained severe weather spotters. These volunteers help keep their local communities safe by providing timely and accurate reports of severe weather to the National Weather Service.
Although SKYWARN® spotters provide essential information for all types of weather hazards, the main responsibility of a SKYWARN® spotter is to identify and describe severe local storms. In the average year, 10,000 severe thunderstorms, 5,000 floods and more than 1,000 tornadoes occur across the United States. These events threatened lives and property.
Since the program started in the 1970s, the information provided by SKYWARN® spotters, coupled with Doppler radar technology, improved satellite and other data, has enabled NWS to issue more timely and accurate warnings for tornadoes, severe thunderstorms and flash floods.
SKYWARN® storm spotters are part of the ranks of citizens who form the Nation's first line of defense against severe weather. There can be no finer reward than to know that their efforts have given communities the precious gift of time--seconds and minutes that can help save lives.