Christmas Card Day
Christmas Card Day is celebrated on December 9th of each year.
The first Christmas cards were commissioned by Sir Henry Cole and illustrated by John Callcott Horsley in London on the 1st of May 1843. The central picture showed three generations of a family raising a toast to the card's recipient: on either side were scenes of charity, with food and clothing being given to the poor. Allegedly the image of the family drinking wine together proved controversial, but the idea was shrewd: Cole had helped introduce the Penny Post three years earlier. Two batches totaling 2,050 cards were printed and sold that year for a shilling each.
A Christmas card is a greeting card sent as part of the traditional celebration of Christmas in order to convey between people a range of sentiments related to the Christmas season. Christmas cards are usually exchanged during the weeks preceding Christmas Day by many people (including non-Christians) in Western society and in Asia. The traditional greeting reads "wishing you a Merry Christmas and a Happy New Year". There are innumerable variations on this greeting, many cards expressing more religious sentiment, or containing a poem, prayer or Biblical verse; others stay away from religion with an all-inclusive "Season's greetings".
Christmas Card Day is strategically a little over two weeks before Christmas Day. Mailing your Christmas cards out on Christmas Card Day should get your Christmas wishes to your family, friends, co-workers, business partners, etc. in plenty of time before Christmas Day.
International Anti-corruption Day
The United Nations' (UN) International Anti-Corruption Day aims to raise public awareness of corruption and what people can do to fight it. It is observed on December 9 each year.
International Anti-Corruption Day is a time for political leaders, governments, legal bodies and lobby groups to work together against corruption work by promoting the day and the issues that surround this event. On this day anti-corruption advocates organize events to engage the general public to effectively fight against corruption and fraud in communities. Other activities that promote the day include:
Musicals and plays to publicize the message of fighting against corruption.
Keynote speeches by those who were victims of corruption or fought against it.
Essay competitions on issues surrounding the topic of corruption.
The dissemination of posters, flyers and other material to increase awareness levels on corruption.
Some organizations hold special recognition ceremonies to pay tribute to people and projects that provide assistance to nations and communities in the battle against corruption.
Corruption is an issue that affects all countries around the world. It can refer to the destruction of one's honesty or loyalty through undermining moral integrity or acting in a way that shows a lack of integrity or honesty. It also refers to those who use a position of power or trust for dishonest gain. Corruption undermines democracy, creates unstable governments, and sets countries back economically. Corruption comes in various forms such as bribery, law-breaking without dealing with the consequences in a fair manner, unfairly amending election processes and results, and covering mistakes or silencing whistleblowers (those who expose corruption in hope that justice would be served).
By resolution 58/4 of October 31, 2003, the UN General Assembly designated December 9 as International Anti-Corruption Day. This decision aimed to raise people's awareness of corruption and of the role of the United Nations Convention against Corruption in combating and preventing it. The assembly urged all states and competent regional economic integration organizations to sign and ratify the United Nations Convention against Corruption (UNCAC) to ensure its rapid entry into force. UNCAC is the first legally binding, international anti-corruption instrument that provides a chance to mount a global response to corruption.
Posters, slogans, and other promotional material on International Anti-Corruption Day have featured a slogan or logo that takes up two lines. The first line reads "CORRUPTION" in capitalized red words, and underneath are the words "Your NO counts". Most of the second line is written in black text except for the word "NO" which is highlighted in red capital letters within a white speech bubble.
The UN logo is also associated with promotions for this event. It features a projection of a world map (less Antarctica) centered on the North Pole, inscribed in a wreath consisting of crossed conventionalized branches of the olive tree. The olive branches symbolize peace and the world map depicts the area of concern to the UN in achieving its main purpose, peace and security. The projection of the map extends to 60 degrees south latitude, and includes five concentric circles.
National Pastry Day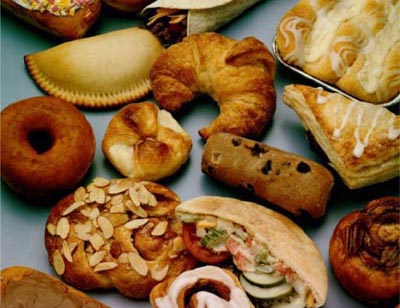 Most people like pastry of some kind. Therefore, everyone can celebrate today.December 9 is National Pastry Day.
Pastries have been around since 2600 B.C. The Egyptians made doughnut-like pastries out of flour and honey, and then dipped them in wine.
Making pastries developed as a culinary art form in the Middle East during the 7th century. Pastries spread to Europe, and chefs developed their own recipes and experimented with new techniques.
Pastry is the name given to various kinds of baked products made from ingredients such as flour, sugar, milk, butter, shortening, baking powder, and eggs.
Pastries are small cakes & confections made from a stiff dough enriched with fat. Pastries contain a filling of various sweet or savory ingredients.
Small tarts pies, and other sweet baked products are called "pastries."
Take a trip to your local bakery to pick up your favorite kind of pastry in honor of National Pastry Day or prepare pastry as a treat for your family. They will love you for it.
Weary Willie Day
Emmett "Weary Willie" Kelly was born on December 9, 1898. Ever since he was a little kid, he'd dreamed of joining the circus. In 1933, Emmett Kelly became the clown Weary Willie. He died of a heart attack in 1979, but he is remembered today on Weary Willie Day every year.
Emmett Kelly first created the Weary Willie character in attempt to make some more money, because his wife had become pregnant with a baby. However, he was not able to perform as Weary Willie until 1933 during the Depression because, before then, people thought he just looked like a hobo, not a clown. When everyone started having to dress in shabbier clothes, his sad hobo dress was more acceptable.