Martin Luther King, Jr. Day
Martin Luther King Day is a federal holiday held on the third Monday of January. It celebrates the life and achievements of Martin Luther King Jr., an influential American civil rights leader. He is most well-known for his campaigns to end racial segregation on public transport and for racial equality in the United States.
Martin Luther King Day is a relatively new federal holiday and there are few long standing traditions. It is seen as a day to promote equal rights for all Americans, regardless of their background. Some educational establishments mark the day by teaching their pupils or students about the work of Martin Luther King and the struggle against racial segregation and racism. In recent years, federal legislation has encouraged Americans to give some of their time on this day as volunteers in citizen action groups.
Martin Luther King Day, also known as Martin Luther King's birthday and Martin Luther King Jr Day, is combined with other days in different states. For example, it is combined with Civil Rights Day in Arizona and New Hampshire, while it is observed together with Human Rights Day in Idaho. It is also a day that is combined with Robert E. Lee's birthday in some states. The day is known as Wyoming Equality Day in the state of Wyoming.
Martin Luther King Day is a federal holiday, but has slightly different names in some states. Non-essential Government departments are closed, as are many corporations. Some schools and colleges close but others stay open and teach their students about the life and work of Martin Luther King.
Small companies, such as grocery stores and restaurants tend to be open, although a growing number are choosing to close on this day. Some compensate by opening on Washington's Birthday instead. Recent federal legislation encourages Americans to give some of their time on Martin Luther King Day as volunteers in citizen action groups. Public transit systems may or may not operate on their regular schedule.
Martin Luther King was an important civil rights activist. He was a leader in the movement to end racial segregation in the United States. His most famous address was the "I Have A Dream" speech. He was an advocate of nonviolent protest and became the youngest man to be awarded the Nobel Peace Prize. He was assassinated in 1968.
In 1968, shortly after Martin Luther King died, a campaign was started for his birthday to become a holiday to honor him. After the first bill was introduced, trade unions lead the campaign for the federal holiday. It was endorsed in 1976. Following support from the musician Stevie Wonder with his single "Happy Birthday" and a petition with six million signatures, the bill became law in 1983. Martin Luther King Day was first observed in 1986, although it was not observed in all states until the year 2000. In 1990, the Wyoming legislature designated Martin Luther King Jr/Wyoming Equality Day as a legal holiday.
National Buttercrunch Day
You thought the holiday season was over and that you would no longer have a good excuse to indulge in chocolate, right? Well my friends, I have good news for you. Today, January 20th, is National Buttercrunch Day. The origins of this unofficial national holiday are not well documented but we can still celebrate, right?
In case you are unfamiliar with this delicious confection, buttercrunch is a combination of toffee covered with chocolate. The texture is crunchy and the candy has a caramel flavor. Some variations of buttercrunch include toasted almond sprinkles. One of my favorite chocolatiers in New York, Roni-Sue, began her entire candy business with buttercrunch! Her delicious buttercrunch candy could easily become an addiction that would require more than 12 steps to cure!
Buttercrunch was made famous during World War II when a buttercrunch candy called ALMOND ROCA, made by Brown and Haley in Tacoma, Washington was shipped in tins to U. S. Troops. Harry Brown developed a recipe for the crunchy candy IN 1923 and his business partner, J. C. Haley named their confection ALMOND ROCA at the suggestion of a local librarian. "Roca" is the Spanish word for "rock" - which seemed appropriate for the crunchy center of the candy. In 1927 ALMOND ROCA became the first candy in the world to be put in a sealed tin. Since the candy could be packaged in airtight tins, it retained it's freshness when being shipped to the troops overseas. Understandably, the candy was hugely popular. In one account of events it is said American generals would not turn over responsibility for an occupied country to other Allies until three railroad cars of the candy could be taken with them! I often feel the same way about my chocolate, don't you?
To celebrate this little known, but incredibly important holiday, you should definitely indulge in buttercrunch.
National Cheese Lover's Day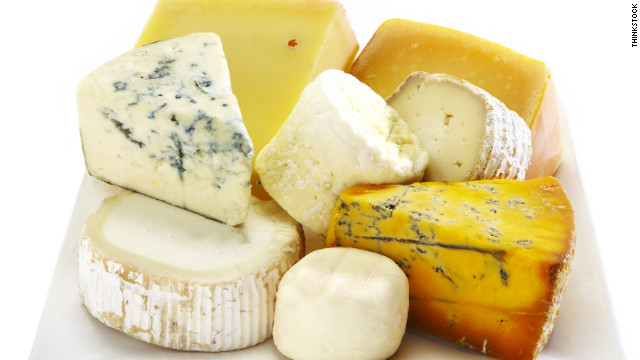 Today is National Cheese Lover's Day! Did you know that the average American consumes about 31 pounds of cheese each year? That may seem like a lot, but for the average French person it's 50 pounds!
There are more than 900 known cheeses in the world, and they can all be classified by texture. Here are the primary classifications and some examples: fresh cheese (ricotta); soft cheese (feta); semi-soft cheese (Fontina); semi-hard cheese (Gouda); hard cheese (Cheddar); double or triple crème cheese (Brillat-Savarin); blue cheese (Gorgonzola); washed rind cheese (Limburger); and bloomy rind cheese (Brie).
People have been making cheese for at least 8,000 years, so the cheeses we enjoy today are all relatively young by comparison. Take Emmental (also known as Swiss cheese), for example. It's only been around since the first century BC!
Visit your local cheesemonger and pick up your favorite kind of artisan cheese or cook a cheesy dish for dinner tonight in honor of National Cheese Lover's Day!
National Day of Service
January 20, 2014 will mark the Rev. Dr. Martin Luther King, Jr. federal holiday. This milestone is a perfect opportunity for Americans to honor Dr. King's legacy through service. The MLK Day of Service empowers individuals, strengthens communities, bridges barriers, creates solutions to social problems, and moves us closer to Dr. King's vision of a beloved community.
After a long struggle, legislation was signed in 1983 creating a federal holiday marking the birthday of Rev. Dr. Martin Luther King, Jr.
In 1994, Congress designated the Martin Luther King Jr. Federal Holiday as a national day of service and charged the Corporation for National and Community Service with leading this effort. Taking place each year on the third Monday in January, the MLK Day of Service is the only federal holiday observed as a national day of service – a "day on, not a day off." The MLK Day of Service is a part of United We Serve, the President's national call to service initiative. It calls for Americans from all walks of life to work together to provide solutions to our most pressing national problems. The MLK Day of Service empowers individuals, strengthens communities, bridges barriers, creates solutions to social problems, and moves us closer to Dr. King's vision of a "Beloved Community."
Dr. King believed in a nation of freedom and justice for all, and encouraged all citizens to live up to the purpose and potential of America by applying the principles of nonviolence to make this country a better place to live—creating the Beloved Community.
The MLK Day of Service is a way to transform Rev. Dr. Martin Luther King, Jr.'s life and teachings into community action that helps solve social problems. That service may meet a tangible need, or it may meet a need of the spirit. On this day, Americans of every age and background celebrate Dr. King through service projects that strengthen communities, empower individuals, bridge barriers, and create solutions.
People of all ages, backgrounds, and abilities can get involved. Just fill in your zip code in the Find a Project box to locate a volunteer opportunity in your community or plan your own project.
Rev. Dr. Martin Luther King, Jr. was a vital figure of the modern era and a pivotal figure in the Civil Rights Movement. His lectures and dialogues stirred the concern and sparked the conscience of a generation. His charismatic leadership inspired men and women, young and old, in this nation and around the world.
Following in the footsteps of his father, in February 1948, at the age of 19, Rev. Dr. Martin Luther King, Jr. entered the Christian ministry and was ordained at Ebenezer Baptist Church in Atlanta. In 1954, upon completion of graduate studies at Boston University, he accepted a call to serve at the Dexter Avenue Baptist Church in Montgomery, Alabama. While there, he was an instrumental leader in the Montgomery Bus Boycott, made famous by the nonviolent resistance and arrest of Rosa Parks. He resigned this position in 1959 to move back to Atlanta to direct the activities of the Southern Christian Leadership Conference. From 1960 until his death in 1968, he also served as co-pastor with his father at Ebenezer Baptist Church. Dr. King was arrested 30 times for his participation in civil rights activities.
While Dr. King preached about justice, empowerment, love and peace, in the final months of his life, his attention was turned to fighting poverty. Sadly, more Americans live in poverty today than during Dr. King's lifetime. Forty-seven million Americans currently fall below the poverty line.
Dr. King was shot while standing on the balcony of the Lorraine Motel in Memphis, Tennessee and died on April 4, 1968. He had gone to Memphis to help lead sanitation workers in a protest against low wages and intolerable working conditions.
National Disc Jockey Day
National Disc Jockey Day is an underdog holiday for those who just can't stop playing tunes for crowds big, small, and over the information airwaves. The hope of this page is to bring light to my favorite personal holiday that is shared by others. I know the page photo isn't the snazziest, but it my DJ equivalent to fresh bake cookies from home. Gotta start somewhere so I thought better place than never.
A disc jockey (abbreviated D.J. or DJ) is a person who mixes recorded music for an audience. Originally, "disc" (sometimes spelled "disk", although this is now uncommon) referred to phonograph records, not the later compact discs. Today, the term includes all forms of music playback, no matter the medium.
There are several types of disc jockey. Radio DJs or radio personalities introduce and play music that is broadcast on AM, FM, shortwave,digital or internet radio stations. Club DJs select and play music in bars, nightclubs or discothèques, or at parties or raves, or even in stadiums. Hip hop DJs select and play music using multiple turntables to back up one or more MCs/rappers, perform turntable scratching to create percussive sounds, and are also often music producers who use turntablism and sampling to create backing instrumentals for new tracks. In reggae, the DJ (deejay) is a vocalist who raps, "toasts", or chats over pre-recorded rhythm tracks while the individual choosing and playing them is referred to as a selector. Mobile DJs travel with portable sound systems and play recorded music at a variety of events. Some mobile DJs also serve as the master of ceremonies or MC directing the attention of attendees, and maintaining a room-wide focus on what is included in the event's agenda. According to a 2012 study, there are approximately 1¼ million professional disc jockeys in the world.
The title "DJ" is also commonly used by DJs in front of their real names or adopted pseudonyms as a title to denote their profession and the music they play.
Camcorder Day
Wherever you live in the world, chances are your country has a TV show that manages to both delight and irritate viewers whilst simultaneously making them feel a bit uncomfortable, but also a little more self-confident. We are of course talking about programs that revolve around home videos, sharing everything from embarrassing prom nights to dangerous stunts gone wrong, with some saucy accidents and Great Danes dressed in cargo pants thrown in for good measure.
Camcorder Day is a tribute to videography of all varieties. Perhaps you're a professional and enjoy shooting wildlife (with a lens, not a gun), or an extreme sports fan who attaches a GoPro to their helmet before jumping out of a plane. Or maybe you just like recording memories that can be cherished forever more, from weddings and birthdays, to your son dancing like an Egyptian to the Addams Family movie's end credits, for reasons that will never become evident. That last one may sound a little unbelievable but one of our web crew made a mistake when he was twelve, one that can't be erased because he doesn't know where his mum has hidden the tape.
So get out there and get filming, then upload it to YouTube or Vimeo and share it with the rest of the planet!
Penguin Awareness Day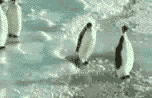 Penguin Awareness Day, is a great opportunities to learn about and appreciate one of the few natives of Antarctica. On these days, spend a little time learning about them.... a pictorial book or internet site is fun. You can also watch a documentary of these cute and popular, grounded birds.
These days are also a time to wear black and white---penguin colors. However, wearing a tuxedo in their honor is optional. It is also popular today to tell a penguin joke or two.
Penguin Awareness Day was created to celebrate everybody's favourite zoo animal! Find out more about penguins, explore what others have to say about penguins, why not visit your local zoo to share the penguin love! You don't have to wait until Penguin Awareness Day, because penguins can be loved all year long!
This annual "holiday" serves as an important reminder about the plight of the penguins. Many of these amazing, tuxedo-clad creatures are threatened by a variety of factors including climate change, loss of habitat, ship strikes, overfishing and oil. Some populations have decreased by 80 percent. Several of the species are considered endangered and vulnerable, according to the IUCN Red List of Threatened Species. 32 species are now extinct.
Weighing up to 60 pounds, the Emperor Penguin is the largest of the 17 or 18 penguin species and the Fairy Penguin is the smallest, weighing just over 2 pounds. Penguins are monogamous – they mate for life.
How to Celebrate National Penguin Awareness Day:
Adopt a Penguin from the Defenders of Wildlife.
In case you haven't seen it yet or it's been a while, watch the popular 2005 film, March of the Penguins.
Get ready to tap your toes! Watch the 2006 animated film, Happy Feet.
Watch what happens as a four animals from the New York Central Zoo escape and find themselves out in the wild in the 2005 film, Madagascar. Besides penguins and other critters, Ben Stiller, Chris Rock and David Schwimmer also "star" in the fun animated film.
Play National Geographic's Save the Egg free online game.
Check out these free coloring projects.
How much do you know about penguins? Take this online quiz and find out.
Watch 'em in action at the Splash Zone Penguin Cam from Monterey Bay Aquarium.
Make this fun Penguin Hat!