Curmudgeons Day
Whether you work with one, live next door to one or happen to live with one, we all know one. January 29th is dedicated to all the Ebenezer Scrooges, Oscar the Grouches and the Grinches of the world. It's Curmudgeons Day, an annual event that actually celebrates the birthday of the legendary William Claude Dukenfield, also known as W.C. Fields. The famous actor and writer frequently portrayed a grumpy old man in his films.
According to Merriam-Webster, a curmudgeon is defined as a miser, a "crusty, ill-tempered and usually old man." And with the winter blues setting in, today is as good a day as any to celebrate those crotchety grumps we all know and, well, love?
In honor of Curmudgeons Day, why not gather up the family and enjoy a few family-friendly flicks guaranteed to put a smile on the sourest sour-puss?
Best Grumpy Old Men Movies:
"On Golden Pond" is a must-see movie starring Henry and Jane Fonda, Katherine Hepburn and Dabney Coleman. This 1981 film won a slew of Academy awards.
Not one but two old grumps star in the 1993 film, "Grumpy Old Men."
Walter Matthau is perfect in another grumpy performance in the 1993 film, "Dennis the Menace."
Clint Eastwood portrays the perfect curmudgeon in the 2008 film, "Gran Torino."
Billy Crystal and Daniel Stern head out on the range in the 1991 film, "City Slickers." But it's Jack Palance who steals the show!
It doesn't take too much imagination to see Jack Nicholson play an old grouch in the 1997 movie, "As Good as It Gets."
Even though the holiday season is officially over, "A Christmas Carol" is always fun to watch.
Based on the popular Dr. Seuss book, the 2000 film, "How the Grinch Stole Christmas," stars the delightful Jim Carrey and is directed by Ron Howard.
Watch one of W.C. Fields' films including "It's a Gift," "You Can't Cheat an Honest Man" or his 1940 film, "The Bank Dick. "
Freethinkers Day/Thomas Paine Day
Freethinkers Day, also known as Thomas Paine Day, is an opportunity to promote appreciation of freethought thought the life and works of Thomas Paine. Freethought supports reason over faith, and rejects arbitrary authority.
Thomas Paine was a courageous freethinker, whose life and work inspired great social and political advancement across world. Raised in England, Paine played a vital role in the American and French Revolutions. His books and pamphlets, including The Age of Reason, The Rights of Man, and Common Sense gained a mass audience for the liberating philosophy of the Enlightenment.
Thomas Paine (1737-1809) arrived in America in 1774 at Benjamin Franklin's request. On January 10, 1776, he published Common Sense, a remarkable and powerful republican pamphlet which had an immediate success. He served in the Revolutionary War under General Greene and later in official positions appointed by congress and in the Pennsylvania legislature. In his later publication, Age of Reason, Paine expressed that "all religions are in their nature mild and benign" when not associated with political systems. Paine was the quintessential Deist of the 18th century.
Between March 1791 and February 1792 he published numerous editions of his Rights of Man, in which he defended the French Revolution. The words of Thomas Paine inspired many to strive for political, economic and social advancement. He was among the first to call for an end to slavery and the establishment of human rights around the world.
In the 1990s, the Truthseeker magazine began celebrating Freethinkers Day on Thomas Paine's birthday in order to educate the public on the importance of Thomas Paine in the history of freedom. Also in the 1990s, the Thomas Paine Foundation began celebrating the birthday of Thomas Paine on January 29th, a Thomas Paine Day proclamation on June 8 and other Paine theme events during the year.
National Corn chip Day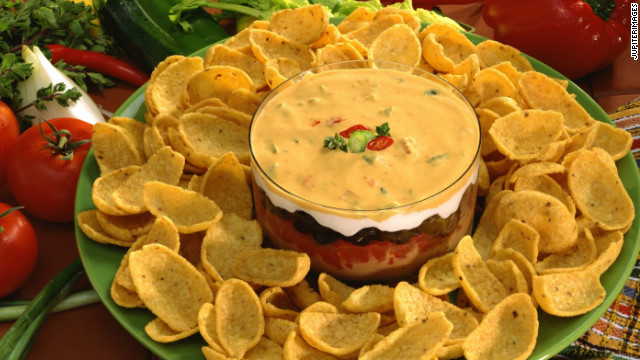 Every once in a while, people love to munch on chips. The chips do not always have to be potato chips. January 29 is National Corn Chip Day.
Up until about fifty years ago, few Americans knew what corn chips were. Today, most American cannot imagine life without them.
A corn chip is a tasty, crunchy snack that can be eaten alone or dipped in cheese, salsa, or other Mexican dips. Corn chips can even be sprinkled on top of salads to give salads that crunchy taste.
In the United States, the Fritos corn chip is one of the oldest and most widely recognized brands of corn chips that were first marketed in 1961.
There is a difference between corn chips and tortilla chips even though they are both made from corn. Corn chips are thick, rigid and very crunchy. Corn chips have the strong aroma and flavor of roasted corn, and are often heavily dusted with salt.
The tortilla chip is milder in flavor and aroma and has a less rigid texture. Tortilla chips also tend to be larger, thinner, and less salty than American-style corn chips.
On National Corn Chip Day, enjoy eating some corn chips with the rest of the nation.
National Puzzle Day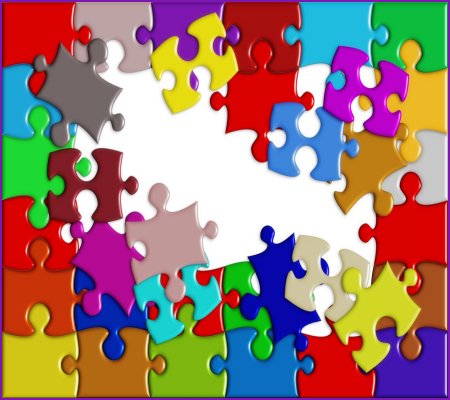 If you love to use your noggin, today may be your lucky day! It's National Puzzle Day. While the origins of this holiday are well, puzzling, this annual event is celebrated each year on January 29th.
Stimulate Your Mind
The old expression, "if you don't use it, you'll lose it" certainly holds true in this case. In fact, many experts believe the key to keeping the mind healthy and sharp as a tack is to USE it. Just like your body, exercise is beneficial for the brain too.
Researchers discovered that people who participated in mind-stimulating activities including reading, writing, playing crossword puzzles and/or challenging games especially during early and middle life, were less likely to develop brain plaques which are often associated with Alzheimer's disease. It is estimated that over 5 million Americans suffer from Alzheimer's disease, the sixth leading of cause of death in America.
In honor of National Puzzle Day, try your hand at one of the free crossword puzzles, word games and riddles listed below!
Note – many of the online games listed below require various free plug-ins like Adobe Shockwave or Java.
20 Free Brain Games, Riddles & Puzzles
Play a Google a Day – Google is getting into the action with the Google a Day game. Search online for today's question. And there is only one correct answer.
Classic New York Times Crossword Puzzle – No one does crossword puzzles like the New York Times!
Jumble Crossword Puzzle - Try your hand at this super-fun, timed Jumble Crossword puzzle. You can even print it out too! Fun!
Online Crossword Puzzles Guide – Speaking of crossword puzzles, check out this listing of free crossword puzzle games for kids and adults.
Online Crosswords – In case you don't want to play online, this online site offers several printable crossword puzzles each and every day.
A Game a Day – Select from two different levels and play a new game every day of the month. You'll need Java for this online game.
Sudoku Puzzle of the Day - If you're a Sudoku fan, try a new game every day!
Daily Word Sleuth Puzzle – Simply select the word search puzzle from HP and print!
Word Twist – Love Boggle? Try this online game on for size! Type in the words – each word must have 4 letters or more.
JigZone's Jigsaw Puzzles – Think you're pretty good at jigsaw puzzles? See how fast you can put this online puzzle back together again. An Auto Solve feature is available in case you get stuck.
Daily Jumble – See if you can unscramble the words before time runs out!
Make Your Own Maze with this free online maze creator from BrainBashers.
PictoPuzzle – A picture is worth a thousand words – or is it?
Riddle of the Day – Think it sounds easy? Guess again!
Patch Words - Be warned - this game is not for the faint of heart! Drag the tiles over to the blank box. Each row must make a word.
Daily Logic Puzzle – See if you can figure it out. Clues and answers are included.
Fowl Words – This fun word game, from KewlBox, is great for kids and adults. Hurry – spell as many of the words as you can before time runs out!
Word Hunt – Check out this word search game. Once you find the word in the box, hold down the mouse on the first letter of the word and drag the mouse to the last letter. You only get 3 hints so.
Letter Rip - Try to come up with as many words in adjoining boxes as you can before time runs out. From KewlBox.
Drop Quotes - Each puzzle contains a hidden quote. Drag the letter from the column into the box below to try to figure out the quote. Good luck!
Seeing Eye Dog Day
National Carnation Day
January 29th is National Carnation Day.
The carnation was originally called dianthus (it is officially Dianthus caryophyllus) by the Greek botanist Theopharastus. It has been cultivated for over 2,000 years.
The name carnation has two possible origins. One thought is that the name comes from "coronation" or "corone" since it was used in Greek ceremonial crowns. Another thought is that the name is derived from the Greek carnis meaning flesh (a light pinky-peachy color), which was the flower's original color.
Carnation Trivia:
It is the birth flower for January and the National Flower of Spain.
A Mothers' Day tradition is to wear a red carnation if your mother is living and to wear a white carnation if your mother has passed away.
For the Korean New Year, girls place three carnations in their hair. If the top flower dies first, the girls' later years of life will be arduous. If the middle flower dies first, her earlier years will bring her the most grief. If the bottom flower dies first, the girl will be miserable her entire life.
In France, a purple carnation is a traditional funeral flower, given in condolence for the death of a loved one.
According legend, carnations first appeared as Jesus carried the Cross. The Virgin Mary shed tears at Jesus' plight, and carnations sprang up from where her tears fell.
Carnations in general symbolize fascination, love, and good luck. A white carnation stands for innocence, devotion, and pure love.
Carnation Colors and Their Meanings:
general: fascination
solid color: yes
striped: no, refusal, I can't be with you or wish I could be with you
pink: I'll never forget you
light red: my heart aches for you, admiration
dark red: deep love and affection
purple: capriciousness
white: sweet and lovely, innocence, pure love
yellow: disappointment, rejection