Thank God It's Monday Day
Thank God It's Monday Day, tgim, goes into the question mark bin. We're not sure why we celebrate the first Monday of the year. Perhaps it's to be different, since on every other week we typically thank God it's Friday (tgif). If you find it difficult to get into the spirit of being thankful for the first Monday, perhaps you could tweak the celebration into National Thank God Monday's Over (tgmo) with your choice of spirited beverage at workday's end.
Another interpretation/speculation could be with the holiday break and New Year's Day potentially on a Monday, that many companies and schools have the first Monday of the year off as a holiday. Thus, this holiday could be celebrating Monday in a tongue-and-cheek way being a potential off day for many.
We're not sure who started this holiday and why, though, we'd like to find out. Personally, we prefer either the celebrating the first Monday because you don't have to work, or the Thank God Monday's Over (tgmo) version if you do work on that day.
In the event that you're one of those people who just loves to work, then this holiday is truly for you. If you'd like to be one of those people (or you're a manager who'd like their staff to have this mindset), then maybe the
ThankGodItsMonday.com website
can help.
Apple Tree Day
Apple Tree Day could also be called 'Put a Doctor Out of Business Day' because of the fruit's health benefits, however the origin of this day is quite different. Apple Tree Day started as a celebration of an old apple tree almost two centuries old, and has grown to become a celebration of the apple itself.
Even if you don't have access to an organised function on Apple Tree Day, you can still participate – just eat an apple, drink apple cider or eat meals with apple in them. Traditionalists will take apple tree cuttings and plant them, but if you don't have a green thumb it's just as acceptable to plant an apple tree bought from a plant nursery. Sign up for a course on fruit tree pruning. If you're at work, hold a competition to see who can peel an apple to make the longest 'Slinky' – you don't have to like apples to be involved.
And since this day comes just once a year, if you're in love declare it by throwing an apple at the 'apple of your eye' and see if they reciprocate by catching it! If they don't, there's always next year!
National Bean Day
There are so many different kinds of beans that everyone must love at least one kind. So it will not be hard for people to eat beans of their choice on National Bean Day, because January 6 is National Bean Day.
Why is January 6 National Bean Day? Some believe it commemorates the death of renown geneticist, Gregor Mendel, who used bean and pea plants to test his theories on inheritance. Mendel died on January 6, 1884.
Beans were an important source of protein throughout Old and New World history, and still are today.
Beans and legumes are generally a healthy source of a number of other nutrients including magnesium, fiber, potassium, and complex carbohydrates and folate. Beans are also high in iron.
Beans have significant amounts of soluble fiber. Just one cup of cooked beans provide between nine and 13 grams of fiber.
There are literally hundreds of thousands of varieties of beans throughout the world, each with its own particular flavor. Many cultures have integrated beans into their diet because beans are easily stored, nonperishable, flavorful, and nutritious. Regardless of ways people like beans, they can be prepared and enjoyed in numerous ways.
The easiest way to celebrate National Bean Day is by cooking a bean dish of your choice.
Epiphany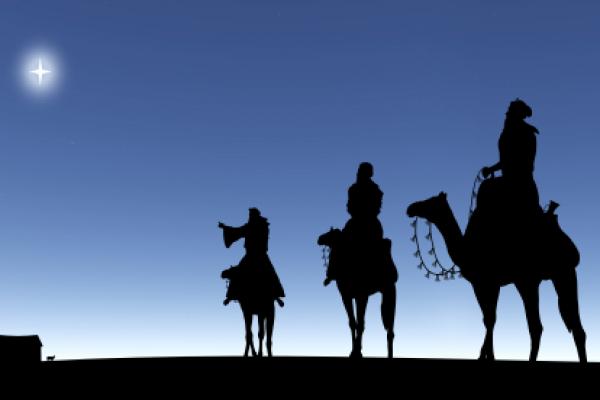 Epiphany, commonly known as Three Kings' Day in the United States, is on January 6. It celebrates the three wise men's visit to baby Jesus and also remembers his baptism, according to the Christian Bible's events. The United States (US) Virgin Islands observe the day as a public holiday.
People from the US Virgin Islands celebrate Three Kings' Day to emphasis and maintain their Latin American heritage and culture, especially on the island of St Croix where the day features parades, bands, food, music, and other types of entertainment. Although it is not a public holiday in other parts of the United States, many Christians take part in Epiphany activities such as:
Star processionals on the Sunday closest to January 6 for church services
Parties or get-togethers to clean up homes after the festive season and put away Christmas decorations.
Treasure hunts to find a figure of the Christ child.
Epiphany luncheons, parties and celebrations among churchgoers.
And Sunday school activities for children that focus on Epiphany, such as creating the star that led the wise men to Bethlehem.
Epiphany marks the beginning of the Mardi Gras season in Louisiana. It is customary to bake king cakes during this time of the year. These cakes may include a small trinket (such as a baby doll) inside. The person who gets the piece of cake with the trinket receives various privileges or obligations. For example, they may be requested to provide the next king cake. The interval between Epiphany and Mardi Gras is sometimes known as "king cake season".
Epiphany is one of the oldest Christian feasts. It was celebrated since the end of the second century, before the Christmas holiday was established. It is commonly known as Twelfth Night, Twelfth Day, or the Feast of Epiphany. It means "manifestation" or "showing forth". It is also called Theophany ("manifestation of God"), especially by Eastern Christians. Epiphany also refers to the church season that follows the day.
It commemorates the first two occasions on which Jesus' divinity, according to Christian belief, was manifested: when the three kings visited infant Jesus in Bethlehem, and when John the Baptist baptized him in the River Jordan. The Roman Catholic and Protestant churches emphasize the visit of the Magi when they celebrate the Epiphany. The Eastern Orthodox churches focus on Jesus' baptism.
Various paintings, artworks and sketches show the three wise men and Jesus. Some paintings artworks show the three wise men on the way to Bethlehem or adoring baby Jesus. The kings are important because their visit illustrates that Jesus was the king of all kings who came for the Jews and the Gentiles.
The star that guides the wise men to Christ also symbolizes Epiphany, as well as the three gifts they gave to Jesus: gold (fit for a king); frankincense (used to worship at a temple); and myrrh (used for embalming, as well as a salve for irritations such as diaper rash). Other paintings depict the story of Jesus' baptism. Many Orthodox churches consider Jesus' baptism to be the first step towards the crucifixion. The liturgical color for the Epiphany season is white.
National Shortbread Day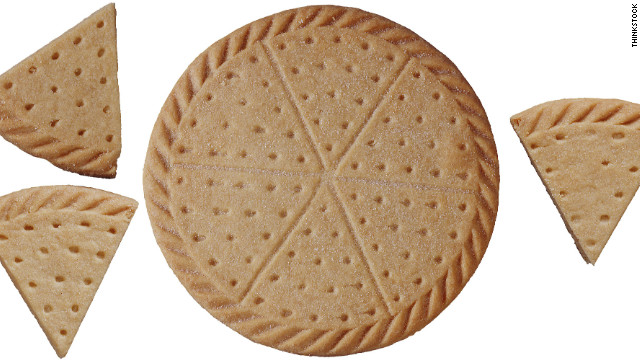 Today's celebration is short and sweet - January 6 is National Shortbread Day!
Buttery, crumbly shortbread is a sweet treat indeed for a cold winter's day. Dunk a bit of that in your morning coffee to induce some instant bliss.
Shortbread is a type of leavened cookie simply made with flour, sugar and butter. (Hey, there's nothing wrong with simple if it tastes amazing!)
It's usually cut into points, oblong fingers or baked into individual rounds, all for excellent dipping and munching purposes. You can make your own scrumptious shortbread or wait for the Girl Scout Trefoils to come around.
Scottish shortbread evolved from medieval biscuit bread, which was a twice-baked, enriched bread roll dusted with sugar and spices and hardened into a Rusk (soft, sweetened biscuit). Eventually butter was substituted for yeast, and shortbread was born. Since butter was such an important ingredient, the word "shortbread" derived from shortening. Shortbread may have been made as early as the 12th Century, however its invention is often attributed to Mary, Queen of Scots in the 16th Century. Petticoat Tails were a traditional form of shortbread said to be enjoyed by the queen. The round shortbread was flavored with caraway seeds, baked and cut into triangular wedges. The triangles resemble the shape of fabric pieces used to make petticoats during the rein of Queen Elizabeth I. Shortbread was also made in individual round biscuits called shortbread rounds and in a rectangular slab, which was cut into thin pieces known as fingers. All of these forms of shortbread are still made today.
In the beginning shortbread was expensive and reserved as a luxury for special occasions like Christmas, Hogmanay (Scottish New Year's Eve), and weddings. Through the years it developed into an everyday favorite and is now enjoyed all around the world. Traditional shortbread consisted of three main ingredients: flour, sugar and butter. Today many varieties of shortbread exist, but most still include the traditional ingredients. The type and texture of the dry ingredients greatly influences the consistency of the shortbread. The addition of rice flour gives shortbread a grainy, crumbly texture while cornstarch (corn flour) gives it a more dense texture.
Interesting facts about Shortbread:
In Shetland a decorated shortbread was traditionally broken over a bride's head before she entered her new home.
Shortbread was classified as a bread by bakers to avoid paying the tax placed on biscuits.
The Scottish custom of eating shortbread on New Year's Eve derives from an ancient pagan ritual of eating Yule Cakes.
National Weigh-In Day
I saw a commercial the other day for Special K's National Weigh-In Day, which is today, January 6.
I remember this from last year. I love the commercial where the women step on the ginormous scale and the results are things like pizzazz, confidence, sass … you get the idea.
The campaign is what will you gain when you lose?
The
Special K Gains Project website
says, At Special K, we believe we should choose a word–a way we want to feel–and let that be our motivation.
As I was researching for this post only a two year old story was available about the campaign. So information comes from the Jan. 2, 2012 article.
The article said
, from a survey, 64 percent find a lack of support the reason for getting off track from a weight loss plan.
Lack of support makes me sad. You finally decide to lose weight and/or become healthier and you have no support? That's not right. That's one of the many reasons I love Weight Watchers. There is so much support in the meetings and even online. And even though I am not going to meetings right now I have many friends who are currently on Weight Watchers or have been in the past.
For me my successful weight loss came from support from my husband, family and friends (though as I started losing weight the support from friends altered as jealousy set in and rude comments were common, and that still happens now), tracking my food, eventually adding exercise to my program (where 6 1/2 years later I am still regularly exercising) and going to Weight Watchers meetings. It was nice to talk to other women who were going through the same issues you were and didn't judge.
I don't attend meetings now. But what keeps me maintaining (or losing when I need to lose a few pounds to get back to that goal weight) is tracking my food and exercise. It keeps me honest.
What will you gain when you lose? As I lost weight and became healthier I started to feel better about myself. I definitely gained confidence. I had to buy new clothes–cute clothes, I might add. My new wardrobe created my shoe fetish. I received compliments on my weight loss and clothes and confidence. I feel better about myself. I look at pictures from before and can't believe it. Confidence and feeling better about myself are good things. And I was proud of myself. But I think the most important is my health. My cholesterol is in a healthy range as is my
BMI
.
I highly recommend Weight Watchers for successful weight loss and maintenance. Special K seems to have a similar online tracking and mobile app. The Special K Challenge challenges participants to lose 6 pounds in two weeks.
But from what I know healthy weight loss is 1-2 pounds a week. (If you quickly lose weight then you can quickly gain it back.) According to an Mayo Clinic article: Over the long term, it's best to aim for losing 1 to 2 pounds (0.5 to 1 kilogram) a week. To lose 1 to 2 pounds a week, you need to burn 500 to 1,000 calories more than you consume each day, through a lower calorie diet and regular exercise.
From another MayoClinic article on weight loss
: But don't forget the bottom line: The key to successful weight loss is a commitment to making permanent changes in your diet and exercise habits.
I couldn't agree with this more. Permanent healthy lifestyle is key. And once you start on that path you feel better in so many ways. We need to take the time to develop new habits and tools to help us stay on track.
Are you ready to make a change?
Pepe Le Pew's Birthday
Pepe Le Pew first appeared in Looney Tunes issue #240 on January 06, 1945.
Pepe Le Pew is an anthropomorphic, French skunk in the Looney Tunes continuity who is always on the lookout for romance; he usually finds it with a female cat named "Penelope," but she tries to get away from him due to his disturbingly foul smell.
Ironically, Pepe is revealed to be frightened of overly affectionate women and tries to get away from Penelope whenever the cat falls in love with him and reverses the roles. Some Looney Tunes merchandising (such as ornaments, salt-and-pepper shakers, glass wear, statuettes, and children's activity-books) has depicted Pepe and Penelope as being mutual "sweethearts," but other modern media maintains their classic "chasing" relationship.
National Smith Day
January 6 is National Smith Day, a day for the almost three million other Smiths in the USA...and beyond!
According to the U.S. Census, more than 1 percent (1.006%) of the population in the USA are Smiths. On the east, there are more than 1,000 Smiths listed in the telephone directory and I'm one of them. Are you?
National Smith Day is real and commemorates the Jan. 6, 1580, birthday of Captain John Smith, the English colonial leader who helped to settle Jamestown, Va., in 1607. Depending upon which history source you consult, Jan. 6 may also be the birthday of mountain man and explorer Jedediah Smith, who blazed trails across the West. While that's really great, if you're a Smith - or you know/love a Smith, this is a very cool holiday - just because of your last name.