International Polar Bear Day
A lot of animals serve as indicators of the world's ecosystem. Just by studying certain animal species, our attention is focused on environmental problems we unconsciously created in our industrial developmental processes. Bees, for one, had called mankind's attention on the harmful effects of insecticides. Polar bears, on the other hand, remind us of the harmful effects of climate change.
There is no record found as to the origin of this special day. It is, however, observed and supported by various animal and environmental groups. This day celebrates the existence and value of the world's largest carnivore which can grow as tall as nine feet and weigh 1,400 pounds. Polar bears live at the North Pole region and are native to Alaska, Greenland, Russia, Canada and Norway.
The International Polar Bear Day is observed to prevent their extinction caused by loss of sea ice habitat through climate change. According to the World Wildlife Fund Canada, increased industrial activities on oil and gas are also causing threats to the polar bear population. Polar bears, generally left handed, are nature's most impressive hunter but are also being hunted but men.
Polar bears are important indicator of the well-being of the arctic ecosystem. Because of this, the Polar Bear International was created with the purpose of saving them by saving their sea ice habitat. This is currently the world's leading polar bear conservation group actively supporting the observation of the International Polar bear Day.
Observance can be done by volunteering or donating to the Polar Bear International. Visiting local zoos and studying polar bears by watching nature television channels is another way to observe the day. If qualified, joining Project Polar Bear contest in America and Canada would be great. Checking websites on Polar Bear Day and joining activities are also highly suggested.
National Chili Day
In countries having four seasons in a year, food cravings must be varied and largely influenced by the weather. But for those having only two seasons, the range of food choices generally remain constant. Is it possible for anyone to enjoy a bowl of red in countries located at the Pacific's Ring of Fire? How would you feel having one when it's only the shade of the coconut trees protecting you from the hot searing summer sun?
There is no available official record as to the origin of the fun day. Even the origin of chili is surrounded by myths and legends. The oldest recorded myth is in 1600's, when Sister Mary of Agreda, a Spanish nun, was believed to preach Christianity to the Indians through astral body projection. It was during her return when she brought with her the recipe for Chili Con Carne.
Another was in 1723, when Canary Islanders came to San Antonio introducing various chili menus. This legend is supported by J. C. Clopper who wrote in 1828 about his encounters with chili food in his visit to San Antonio. In 1880, San Antonio market started having chili stands selling bowls of red. Finally, chili manufacturers in Texas, in 1977, lobbied to have chili proclaimed the official "State Food" of Texas.
Chili is a comfort food during the winter season. In return to this benefit, the National Chili Day, which is always celebrated in the year's coldest month, pays tribute to the humble chili. Chili, when eaten, brings warmth to the body. It is also known to be an aphrodisiac and labelled by Spanish priests in the olden days as the "Soup of the Devil."
Chili can be prepared in so many ways. The most popular chili creation is the Chili Con Carne which was, in 1893, featured at the World's Fair in Chicago in. Having its origin from the Mexican, Native American and Spanish culinary tradition, it is now a staple winter food and may be prepared Texas-style, Mexican-style or vegetarian. To recognize it, all people need to do is partake of a meal with chili.
National Kahlua Day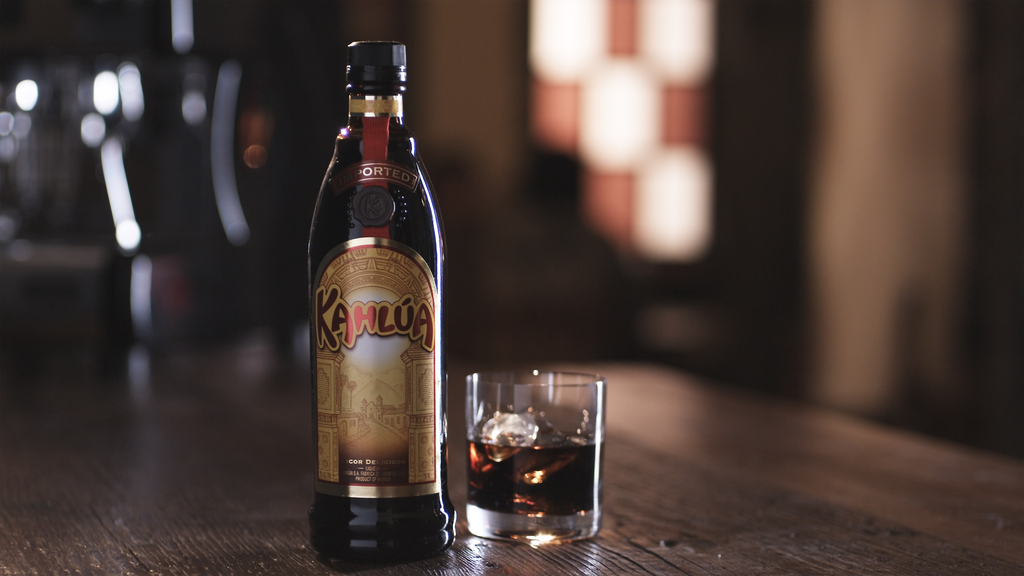 It's National Kahlua Day! Kahlua is a rich, creamy alcoholic liqueur from Mexico. People enjoy it straight up, on the rocks, and mixed in coffee or cocktails (like the White Russian). Kahlua is also used to flavor desserts such as ice cream, cakes, and cheesecakes.
The word "kahlua" means "house of the Acolhua people" in the Nahuatl language. A company named Domecq has produced the drink since 1936 and named it for the native people of Veracruz. Kahlua is made with rum, Mexican coffee, sugar, and vanilla.
To celebrate National Kahlua Day, mix up your favorite Kahlua cocktail or bake a divine Kahlua-flavored cake to share with friends!
National Strawberry Day
Seeds on the outside, sweet on the inside - February 27 is National Strawberry Day!
Even if these little red fruits bursting with sweet perfection aren't in season, that doesn't mean you can't enjoy them today!
A gift from Chile in the 1700s, garden strawberry plants made their way to North America in the 1750s. The plant is fairly easy to grow and doesn't seem adverse to flourishing anywhere in the world. If you'd like your own homegrown strawberries this summer, make sure your plant has full sun and sandy soil - and your dogs don't eat off all the berries before you can pick a few.
If fresh strawberries aren't at their best in your grocery store, don't forget the many accessible forms you can always get your hands on. Frozen and dried strawberries can help in a pinch if you're creating in the kitchen. Strawberry preserves, ice cream, yogurt, smoothies and milkshakes are nothing to shake a stick at either.
But if you are one of the lucky folks who stumbled on some great fresh strawberries, you can whip up a strawberry pie, shortcake or even a simple dish of strawberries and cream.
National Day of Action
For the past nine years, the National Peace Corps Association (NPCA) has called upon the Peace Corps community to unite for a National Day of Action. On that day, all supporters of the Peace Corps are urged to reach out to their members of Congress to support a strong and vibrant Peace Corps.
2013 saw the largest Day of Action so far. Along with lots of communication from all around the country, over 90 advocates were on Capitol Hill. Coming from 25 states, our advocates participated in nearly 150 congressional meetings, including 88 constituent meetings and 43 meetings with new members of Congress. On top of that, information packets were distributed to all 535 congressional offices.
As one participant in 2013 wrote:
"It is encouraging and inspirational to see the bi-partisan support for Peace Corps among our legislators and to see the deep commitment to Peace Corps among RPCVs of all decades. Peace Corps matters!"
No Brainer Day
In case you haven't heard, February 27th is No Brainer Day. Since some of our daily tasks require little thought and we go about our day set on auto-pilot, it's no wonder we have a No Brainer Day.
Since little is known about the origins of this particular just-for-fun "holiday", how about we designate No Brainer Day as a worldwide working holiday, paid of course. It should be celebrated only during work hours, with plenty of free food, drink and entertainment on hand. Of course it goes without saying, no actual work is allowed.
So go ahead - give your brain a rest and celebrate No Brainer Day today! Then tomorrow, it's back to work we go!