National Create A Vacuum Day
National Create A Vacuum Day is celebrated on February 4th of each year. In everyday usage, vacuum is a volume of space that is essentially empty of matter, such that its gaseous pressure is much less than atmospheric pressure. The word comes from the Latin term for "empty". A perfect vacuum would be one with no particles in it at all, which is impossible to achieve in practice. Physicists often discuss ideal test results that would occur in a perfect vacuum, which they simply call "vacuum" or "free space", and use the term partial vacuum to refer to real vacuum. The Latin term in vacuo is also used to describe an object as being in what would otherwise be a vacuum.
The quality of a vacuum refers to how closely it approaches a perfect vacuum. Other things equal, lower gas pressure means higher-quality vacuum. For example, a typical vacuum cleaner produces enough suction to reduce air pressure by around 20%. Much higher-quality vacuums are possible. Ultra-high vacuum chambers, common in physics and engineering, operate below one trillionth (10−12) of atmospheric pressure, and can reach ≈100 particles/cm3. Outer space is an even higher-quality vacuum, with the equivalent of just a few hydrogen atoms per cubic meter on average. However, even if every single atom and particle could be removed from a volume, it would still not be "empty" due to vacuum fluctuations, dark energy, and other phenomena in quantum physics.
Vacuum has been a frequent topic of philosophical debate since ancient Greek times, but was not studied empirically until the 17th century. Evangelista Torricelli produced the first laboratory vacuum in 1643, and other experimental techniques were developed as a result of his theories of atmospheric pressure. A torricellian vacuum is created by filling a tall glass container closed at one end with mercury and then inverting the container into a bowl to contain the mercury.
Vacuum became a valuable industrial tool in the 20th century with the introduction of incandescent light bulbs and vacuum tubes, and a wide array of vacuum technology has since become available. The recent development of human spaceflight has raised interest in the impact of vacuum on human health, and on life forms in general.
National Homemade Soup Day
Homemade Soup Day is celebrated annually on February 4 in the United States.
This day celebrates homemade soup in every way. On this day we are encouraged to get back to homemade comfort foods like homemade soup. There's nothing more comforting and homey than a nice pot of homemade soup simmering on the stove top is it? Don't waste your time opening a can soup today. On National Homemade Soup Day, remember your favorite homemade soup recipes, pick one and celebrate by making your family a pot of the real stuff. Real Homemade Soup.
One of the first types of soups can be dated to about 6000 BC. Boiling was not a common cooking technique until the invention of waterproof containers (which probably came in the form of pouches made of clay or animal skin) about 9,000 years ago.
The word soup originates from "sop", a dish originally consisting of a soup or thick stew which was soaked up with pieces of bread.
National Stuffed Mushroom Day
It's National Stuffed Mushroom Day! The stuffed mushroom has been around since the early 20th century, and was most likely based on a traditional Italian recipe for stuffed zucchini blooms.
Mushrooms are often filled with breadcrumbs, garlic, parsley, olive oil, and Parmesan cheese. In the 1940's and 1950's, restaurants began presenting stuffed mushrooms as a delicacy and used expensive ingredients such as hot sausage or crab meat.
Make your favorite type of stuffed mushrooms today in honor of National Stuffed Mushroom Day!
National Thank a Mailman Day
Today is National Thank a Mailman Day! In 1775, the Second Continental Congress established the Constitutional Post—the first organized mail service in America. Before this act, people relied on friends, merchants, or private messengers to carry their letters. It was an unreliable system, and colonial British postal inspectors often intercepted confidential messages.
As the nation's first Postmaster General, Benjamin Franklin established many of the conventions we are accustomed to today, including a standardized rate chart based on weight and distance. Before the invention of the stamp in 1847, the writer could pay the postage in advance or leave it for the recipient to pay upon delivery!
Over the past two centuries, the Postal Service has grown and changed dramatically, but its mission of promoting free and open communication has remained the same. To celebrate National Thank a Mailman Day, take a moment to appreciate this historic service and thank your mail carrier the next time you see him or her!
National Quacker Day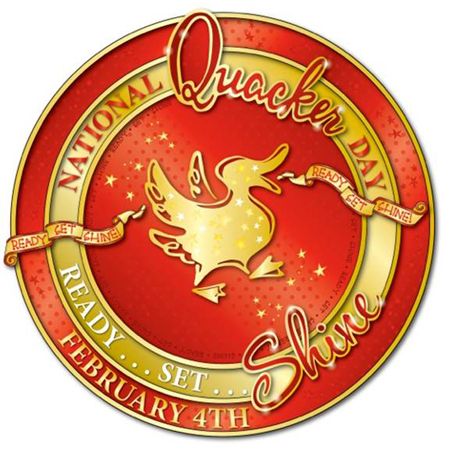 National Quacker Day, celebrated on the anniversary of Quacker Factory being offered on QVC, acknowledges the 2 million Quackers who love to dress for attention.
The Quacker Factory is a mythical, magical little cottage, nestled beside the beach in a quaint Floridian seaside town called Quack Harbor. As you approach 'The Factory', down a cobblestone walkway, you pass a charming picket fence covered with ivy. The sun is shining. The birds are chirping. Ocean breezes and clean salt air cause a rustle in the coconut palms.
Listen! From the nearby pond you can hear the occasional quacking of ducks.
Wonderful, delightful ducks! They look so calm and unruffled on the surface as they go by…but we know they're paddling like hell underneath! Those ducks are our inspiration.
Come on in. Our creator, Jeanne Bice, designed the Quacker Factory to be a special place, where you'll want to linger and enjoy. It's open and airy, with billowing curtains. Wide windows are shaded by tropical shutters. The floors are bleached-out, smooth pine boards—perfect for going bare foot. Wicker furniture with fluffy cushions covered with bright colored gingham. The walls are hung with angels galore, and fresh-cut flowers in vases and buckets are everywhere. Favorite tunes from the 50's and 60's are playing in the background. Feel free to sing along.
Step out to the wraparound porch where you'll see both the beach and the pond with our beloved ducks. Take a seat in one of our comfy rockers, sip a fresh ice-cold lemonade and settle in. This is where we make dreams come true!
The Quacker Factory is our inspiration station. It's the place we go when we're looking for all sorts of 'things 'in our life. When we're looking for fun, joy and happiness—we go to the Quacker Factory. We go there when we're looking for new outcomes in our careers, or when we're looking for different experiences with our loved ones. We go to The Quacker Factory when we are looking for new and exciting things to create and to share with others. We go there to DREAM.
Most of all, the Quacker Factory is a place where we can go and, without inhibitions…BELIEVE! We can believe in ourselves. We can believe in our work. We can believe in our friends and family. And we gather here to believe in YOU!
We believe in you as a unique and special person who looks for unique and special things to bring HAPPY in your life. At Quacker Factory we believe life is a party. And you deserve to be happy…and celebrate everyday!
So please come and explore all we have created and gathered to share with you. Explore the different shops in the Quacker Factory General Store. You'll find all sorts of delightful, quacky and inspiring ways to add happy to your life…and to share with those you love.
USO Day
On USO Day we celebrate the anniversary of the United Service Organization that was formed in 1941. The USO shows their appreciation and gratitude to troops (and their families) for the dedication and sacrifices they make. The USO is a non-profit private organization whose mission is "to lift the spirits of America's troops and their families" (USO.org). Their motto is "Until Everyone Comes Home".
Throughout our country's history, Americans have felt profound appreciation and gratitude for the dedication and sacrifice of our troops and their families. The USO provides a tangible way for all of us to say thank you, as it has for 70 years.
Thanks to your generosity, the USO fulfills its mission of lifting the spirits of America's troops and their families. Through the USO, you touch their lives through an extensive range of programs at more than 160 locations in 27 states and 14 countries, and at hundreds of entertainment events each year. Thousands of USO volunteers do everything possible to provide a home away from home for our troops and to keep them connected to the families they left behind.
The USO makes sure your help goes to those who need it the most: troops serving in combat, their families, our wounded warriors and their families, and families of the fallen.
As a nonprofit, non-political organization, the USO is now, and always will be, about our troops. Wherever and whenever they go, the USO will be there, until every one comes home.
World Cancer Day
World Cancer Day is a chance to raise our collective voices in the name of improving general knowledge around cancer and dismissing misconceptions about the disease. From a global level, we are focusing our messaging on the four myths above. In addition to being in-line with our global advocacy goals, these overarching myths leave a lot of flexibility for members, partners and supporters to adapt and expand on for their own needs.
What if the entire world joined forces to fight cancer? Tuesday, February 4th is World Cancer Day, a time when organizations and individuals around the world send a message: Ending cancer should be a global health priority.
One of the most visible events marking the occasion in the United States will be in New York, where the Empire State Building will be lit blue and orange on February 4th for the fourth year in a row. The colors are those of the Union for International Cancer Control (UICC), which organizes World Cancer Day.
This year the UICC will focus on dispelling damaging myths and misconceptions about cancer. The organization aims to improve knowledge about cancer and dismiss these 4 myths:
Myth 1: We don't need to talk about cancer.
Truth: While cancer can be a difficult topic to address, particularly in some cultures and settings, dealing with the disease openly can improve outcomes at an individual, community and policy level. The American Cancer Society has lots of pointers for talking about cancer, whether it's with friends and family, your doctor, or others.
Myth 2: Cancer… There are no signs or symptoms.
Truth: For many cancers, there are warning signs and symptoms and the benefits of early detection are indisputable.
Myth 3: There is nothing I can do about cancer.
Truth: There is a lot that can be done at an individual, community and policy level, and with the right strategies, a third of the most common cancers can be prevented, according to the UICC. Avoiding tobacco, maintaining a healthy body weight, eating right and getting enough exercise, and getting appropriate cancer screening tests can all make a significant difference.
Myth 4: I don't have the right to cancer care.
Truth: All people have the right to access proven and effective cancer treatments and services on equal terms, and without suffering hardship as a consequence. The American Cancer Society is committed to fighting cancer worldwide.
The latest cancer statistics from the World Health Organization's International Agency for Research on Cancer predict that if current trends continue, the global burden of new cancer cases will surge from 14.1 million in 2012 to 19.3 million by 2025.
African American Coaches Day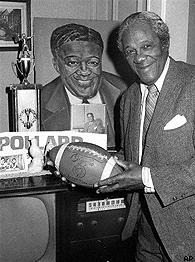 African American Coaches Day is a day to bring attention to the African American community about the benefits of working with a personal or business coach. This is a day set aside to inform the African American community about the ways that coaching can assist them with personal and business development, by helping them in setting, identifying, and reaching goals. Also this day is an opportunity for coaches to recap with clients results and accomplishments they have achieved throughout the coaching process.
To provide a day each year to educate the African-American community about the value of working with a personal or business coach and to provide an opportunity for coaches and their clients to acknowledge the results and progress made through the coaching process. Annually, the first Tuesday in February.
Liberace Day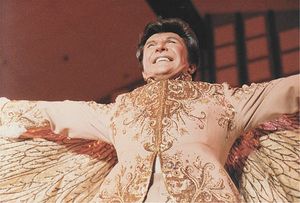 Liberace Day pays tribute to the flamboyant pianist who died on this day in 1987.
Władziu Valentino Liberace (May 16, 1919 – February 4, 1987), mononymously known as Liberace, was an American pianist and vocalist.
A child prodigy, and the first generation son of working class immigrants, Liberace's career spanned four decades of concerts, recordings, motion pictures, television, and endorsements. At the height of his fame from 1950's to the 1970's Liberace was the highest-paid entertainer in the world, with established residencies in Las Vegas, and an international touring schedule. Liberace embraced a lifestyle of flamboyant excess both on and off stage, and acquired the sobriquet "Mr. Showmanship". Liberace was recognised during his career with two Emmy Awards, six gold albums and two stars on the Hollywood Walk of Fame.
Liberace publicly denied being gay during his lifetime, and twice successfully sued those who said he was. In the last decade of his life, Liberace's partner, and former chauffeur, Scott Thorson, sued him for palimony. Liberace died of an AIDS-related illness, one of the most notable early victims of the disease.