Ballet Day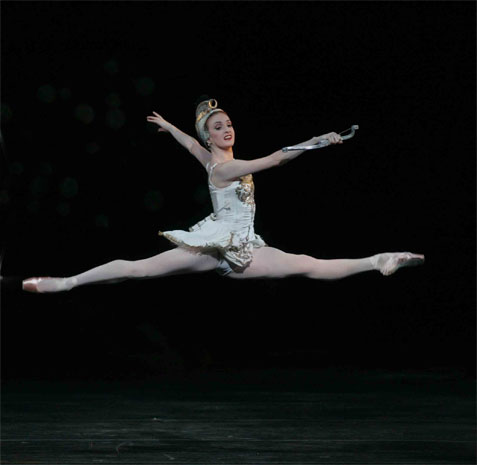 A ballerina can easily be spotted amidst a crowd. This is because her years of training results to a bony body structure, an almost fluid flexibility and a regal bearing. The best time to start ballet education is when a child is three years old. After years of dedicated training, monitored diet and regular lifestyle check, a ballerina gets a chance to debut on stage
There is no formal record of the inaugural Ballet Day celebration. Its purpose is two-fold. First purpose is to celebrate the day when ballet was introduced to America. And second, to showcase the beauty and grandeur of this dance which started during the 15 century originally performed by the royal family to show off wealth and power in Europe.
The annals of history recorded February 7, 1668 as the day when the Dutch Prince William III danced in the premiere of the "Ballet of Peace." Ballet was introduced to the United States in February 7, 1827 at the Bowery Theatre through the show titled "The Deserter" which resulted to the walking out of the American women seated at the Lower Box due to the flimsiness of the ballet costumes of the dancers.
Ballet is a formalized type of performance consisting of three varieties. The most formal form is the classical ballet which became popular during the 17 century. Neo-classical ballet, the second form arising during the 19 century, uses traditional ballet but is less rigid than the first form. The pioneer of this form is George Balanchine who cofounded the New York City Ballet in 1948.
The 20 century introduced the third form called the contemporary ballet. It is a combination of the classical ballet and modern dance. Ballet performances may contain a story but its essential element is the visual spectacle. Ballet themes include romance, comedy and tragedy. Famous ballets are Swan Lake, Sleeping Beauty and The Nutcracker.
Ballet Day provides the opportunity to study or research on the dance. It also is the perfect excuse to go shopping for ballet paraphernalia and participate in local Ballet Day activities. Wearing your hair in a bun is also a simple observance of the day or joining flexibility exercises with friends. For those living near Ballet schools, watching a ballet performance would be the best way to observe the day.
National Black HIV/AIDS Awareness Day
National Black HIV/AIDS Awareness Day External Web Site Icon was started 14 years ago to focus attention on HIV in blacks and African Americans,* the racial/ethnic group most affected by HIV in the United States.
Blacks make up only 12% of the U.S. population but had nearly half (44%) of all new HIV infections in the United States in 2010. Half of new HIV infections in blacks were in gay, bisexual, and other men who have sex with men,** of whom younger gay and bisexual men (aged 13 to 24) were most affected. These young men, in fact, made up more new infections than any other age group of men or women, regardless of their race/ethnicity.
Despite these numbers, there are encouraging signs of progress against HIV in the black community. Blacks are more likely than other races and ethnicities to report that they have been tested for HIV at least once—65% versus 46% for Hispanics/Latinos and 41% for whites. And the number of new HIV infections among blacks overall is on target Adobe PDF file [PDF - 10.6MB] to meet a 2015 national goal to reduce new infections by 25%. As well, black women had a 21% decline in new infections in 2010 compared to 2008.
But more work needs to be done to make sure everyone knows how to protect themselves and their partners against HIV.
* Referred to as blacks in this feature.
** Referred to as gay and bisexual men in this feature.
Why Do Blacks Face a Higher Risk of HIV Infection?
Blacks do not engage in more risky behaviors than other races/ethnicities. But factors other than behavior can lead to more HIV in their communities.
A higher percentage of blacks are living with HIV compared to other races/ethnicities. This coupled with blacks tending to have sex with partners of their same race/ethnicity increases the risk of HIV infection with each new sexual encounter.
Rates of other sexually transmitted infections (STIs) are higher in black communities. Having another STI can increase the chance of getting or spreading HIV.
The poverty level in some black communities is higher than the national average, which can translate to less access to health care.
In 2010, 1 in 6 (17%) blacks who were living with HIV did not know it, and 1 in 4 (23%) were diagnosed in the last stage of the disease, missing the chance to get early medical care and prevent spreading the virus to others.
Blacks who are aware that they have HIV are not getting the medical care they need. Data from 19 U.S. areas show that only 1 in 3 blacks with a diagnosis of HIV are getting medical care and have viral suppression. Viral suppression means the level of virus in your blood is low enough to help you stay healthy and greatly decrease the chance of spreading the virus to others.
What Can Blacks Do?
The theme for National Black HIV/AIDS Awareness Day 2014, "I Am My Brother's/Sister's Keeper: Fight HIV/AIDS," means that everyone can be an important part of the solution to the HIV epidemic. The Strategic Leadership Council, sponsor of the observance, encourages blacks to
Get educated: Visit the Centers for Disease Control and Prevention's (CDC's) HIV Basics page for common questions and answers on HIV prevention, transmission, and testing.
Get tested: CDC recommends that health care providers test all patients between the ages of 13 and 64 at least once as part of routine health care. Some groups should be tested at least once a year. Remember, the results of a negative HIV test expire every time you have sex without a condom or share injection drug equipment. To find a testing site near you, call 1-800-CDC-INFO (232-4636), visit the National HIV and STD Testing Resources page, or text your ZIP code to KNOW IT (566948). You can also use one of the two FDA-approved home testing kits available in drugstores or online.
Get involved. Raise awareness and fight stigma by sharing your story, volunteering in your community, or caring for someone who is living with HIV. Learn more through the Let's Stop HIV Together campaign and the Act Against AIDS Leadership Initiative.
Get treated. If you are HIV-positive, start treatment as soon as possible with antiretroviral therapy (ART), and stay on treatment. ART can lower the level of virus in your body enough to improve your health and greatly decrease your chance of spreading HIV to your partners. See CDC's Living With HIV page.
Bubble Gum Day
In 2006 Ruth Spiro, writer, author, and mother of two wanted to come up with a fundraiser that she knew children would love to get involved with and also promote within their schools and communities. Schools have so many fundraisers throughout the year but many students are not really comfortable with selling items that don't interest them. That was the beginning of a sticky relationship and Bubble Gum Day was born! In participating schools nationwide kids donate 50₵ and are allowed to chew bubble gum in their school. Ms. Spiro also has fun activity ideas that can teach writing, math, science, and art all while blowing bubbles. The proceeds are donated to causes like Heifer International, which is a non-profit organization that helps to end hunger and poverty around the world, care packages for soldiers in Iraq, and Reading is Fundamental, a non-profit organization that promotes literacy and donates books to children living in poverty. This year all donations will be sent to World Read Aloud Day (March 5, 2014) in efforts to help decrease the amount of people in the world that are illiterate. I don't know about you, but chewing gum never felt so good! Feeling a little bubbly? Get your community involved and start chewing to help make a difference in someone's life!
National Girl Scout Cookie Day
Girl Scout Cookies don't just taste good—they help educate young girls about business and financial literacy. Here's how a holiday for the beloved cookies spread the word.
You would be hard pressed to find someone in the United States who doesn't like Girl Scout Cookies.
The beloved Thin Mints, Samoas, Tagalongs, and other favorites bring in $790 million in sales each year.
But while Americans love and anticipate cookie season, few consider that the cookie program teaches young girls important lessons about business and financial literacy, and is the largest girl-led business in the world.
To inform the public about the importance of the cookie program and its role in educating girls, the Girl Scouts of the USA declared Feb. 8 National Girl Scout Cookie Day.
For its work in planning, promoting, and launching National Girl Scout Cookie Day—the first nationwide Girl Scout Cookie media initiative in the organization's 100-year history—CRT/tanaka wins first place in the Best Event PR category of PR Daily's 2013 Nonprofit PR Awards.
The goal of National Girl Scout Cookie Day was to celebrate the five skills girls develop through the cookie program—goal setting, decision making, money management, business ethics, and people skills—and encourage people nationwide to join in the fun.
The best way to tell the public about these skills was to have the Girl Scouts themselves show them off. CRT/tanaka organized several Girl Scout Cookie pop-up shops in high-traffic areas around New York City where girls from local councils sold cookies and reported, via social media, about the skills cookie-selling teaches them.
CRT/tanaka also arranged a partnership with Sweetery NYC, Zagat's No. 1 rated food truck, to create a co-branded truck with Girl Scouts on board that sold even more cookies throughout the city.
Media received a "save the date" prior to the event so they could plan to attend and interview the Scouts. Apart from interviews with Girl Scouts of the USA CEO Anna Maria Chávez, the girls served as their own spokespeople.
The New York Girl Scouts sold more than $18,000 worth of cookies on National Girl Scout Cookie Day, and landed national broadcast segments on "The Today Show with Kathie Lee and Hoda," "Fox & Friends Morning Show," "CNN en Espanol," and "Bloomberg Radio." The Girl Scouts also earned print coverage in The New York Times, Gothamist, CNN Eatocracy, Huffington Post, and more.
The Cookie Day produced a 48 percent increase in mentions of Girl Scout Cookies in January and February 2013, and a 25 percent increase in Girl Scout mentions in the same time as compared to 2012.
The American Dental Association launched the Give Kids A Smile program nationally in 2003 as a way for dentists across the country to join with others in their community to provide dental services to underserved children. The program initially began as a one-day event in February, but has since grown to local and national events year-round. Dentists and other team members volunteer their time, and services, to provide screenings, treatments and education to children throughout the United States. Each year, approximately 450,000 children benefit from more than 1,500 events, all because of the efforts of 40,000 or more annual volunteers.
The ADA's Give Kids A Smile® program enhances the oral health of large numbers of needy children. Give Kids A Smile (GKAS) activities also highlight for policy makers the ongoing challenges that disadvantaged families face in finding dental care. Read about the accomplishments of the GKAS program during the first 10 years in our Gratitude Report.
National Fettuccine Alfredo Day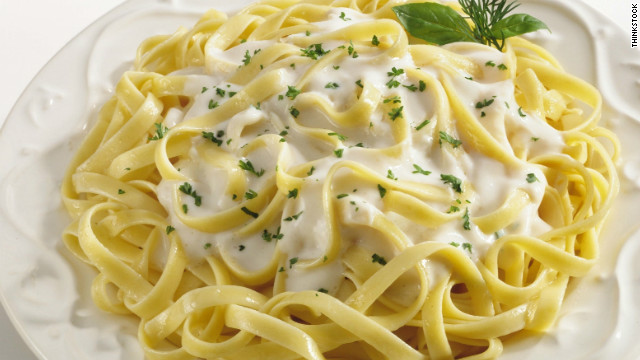 Celebrate with the rest of the nation by enjoying some Fettuccine Alfredo.
What is Fettuccine Alfredo?
Fettuccine Alfredo is a delicious pasta dish made with a flat ribbon-cut noodle tossed with butter, cream, and melted Parmesan cheese. The Fettuccine noodles are wide and are best suited for the thick cream sauces. As the cheese melts, it emulsifies the liquids to form a smooth and rich coating on the pasta.
How did Fettuccine Alfredo get its name?
A chef named Alfredo di Lelio served the first plate of Fettuccine Alfredo in 1914. His wife had just given birth to their first son and hadn't regained her appetite. He invented the dish to entice her into eating again, and it worked. Soon after he began serving it at his restaurant in Rome.
Fettuccine Alfredo is delicious on its own. In the United States Fettuccine Alfredo is sometimes mixed with other ingredients such as broccoli, parsley, cream, garlic, shrimp, or chicken, or all of these.
To celebrate National Fettuccine Alfredo Day, cook this delicious pasta dish to serve to your family and friends, or head to your favorite Italian restaurant where there will be plenty of Fettuccine Alfredo waiting for you.
Send a Card to a Friend Day
If you haven't guessed already, today is "Send a card to a friend day!" It is a simple task to do. Friends that live far away we think of often. Always wanting to stay in touch and keep each other up to date on current events and family growth. So why, do we always put it off?
Our lives at times seem to take over for all of us. Work, school, clubs, games, shopping, commuting, car pooling and after school activities keep us hopping all hours of the day and night. There never seems to be any down time. Always rushing; from one place to the other just to be on time. Doing our best to keep up with all the events, which are jotted down on one calendar page or another?
Today is a special day. It allows you to set aside a few minutes or more to write a short note. Write a long one if you schedule it into your day. It doesn't matter if you use pretty stationery, greeting cards, a pulled out page from a notebook or even a memo sheet off the refrigerator. What does matter is you connect with those you miss and love wherever they live.
Spread a little kindness, send a little cheer, and let someone know that you're thinking of them and how much you care. Those few moments or minutes that are spent recalling what's new will brighten your friend's life as they read it all through.
Isn't it nice to receive in the mail, a letter or note instead of a bill? Send a card today to a friend that is dear and know that you're responsible for the smile it will bring.
If you moved to Winona from some other place, there are friends left behind who miss seeing your face. Or, maybe you've been here all of your life, just remember that neighbor you were close to and sit down and write.
Here are a few local stores that carry stationary supplies in Winona and others such as Staples have stores across the country. Check your phone book or look online and find the ones in your towns too.
SuperValu and Wal-mart have an aisle dedicated to stationary and school supplies. You'll find pens, pencils, writing paper, note pads and envelopes. They also carry index cards if you want to get creative and make your own post cards to send.
Then there are the neighborhood pharmacies too. Fred's Pharmacy, Hammond Pharmacy and Plaza Drugs all have a small section with greeting cards, envelopes and stationery sets for sale.
Look for the local stores in your area and pick up some new stationary, envelopes or greeting cards to keep on hand. Having them close and in a special draw of your desk may inspire you to write again and again. Emails are fun and fast to send, but a hand written note shows you're a great friend!
Happy send a card to a friend day!
Wave All Your Fingers at Your Neighbor Day
Wave All Your Fingers at Your Neighbor Day is the perfect opportunity to greet your neighbor with a big wave. But, to show your respect and appreciation on this very important day, you must wave with all of your fingers!
Without a doubt, this day was created to put a smile on your face, and upon your neighbors. It's intent is to be friendly and create better relations. We believe you should also use the term "Neighbor" loosely. Go out and greet everyone today with a big five fingers wave.
PS: Don't forget to include a big, bright smile on your face!
National Wear Red Day
National Wear Red Day promotes the Red Dress symbol and provides an opportunity for everyone to unite in The Heart Truth's life-saving awareness-to-action movement by putting on a favorite red dress, red shirt, or red tie. The Red Dress Pin is now available from Women Heart: The National Coalition for Women with Heart Disease, a partner of The Heart Truth.
Start planning for National Wear Red Day 2014, which will take place on Friday, February 7! Join the National Heart, Lung, and Blood Institute (NHLBI), the Office on Women's Health (OWH), U.S. Department of Health and Human Services (HHS), and many other groups to promote National Wear Red Day in your local community.
Together, we will continue to urge women to protect their hearts, as heart disease is the #1 killer of women.
Use this toolkit for information and ideas to help celebrate National Wear Red Day 2014—around town, at work, in the media, and through social networks—and take advantage of our helpful resources like free promotional materials that you can use for your observance.
e-Day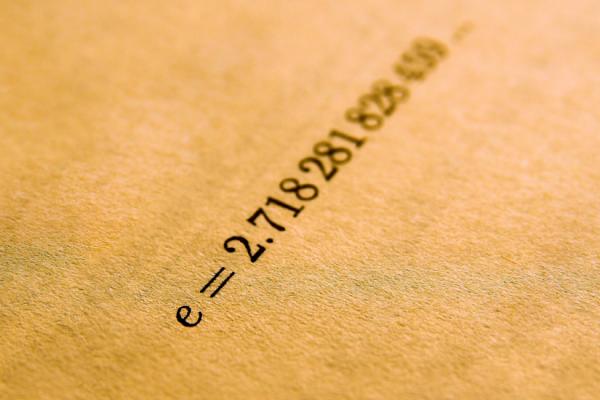 "e" is one of those amazing numbers that arises naturally in the scheme of things.

Today, 2/7, is celebrated as "e" Day, since the first 2 digits in the number "e" are 2 and 7.

Other special numbers include "pi" (π = 3.141592653…, celebrated on Mar 14th), which is the circumference of any circle divided by its diameter; and "phi" φ = 1.6180339887…, which is the so-called "beauty ratio". These numbers are irrational (that is, their decimals go on forever and never repeat).

e is also an irrational number and it has value:

e = 2.718281828459…

The number e was "discovered" by several mathematicians (Oughtred, Huygens, Jacob Bernoulli, Mercator and Leibniz) but they didn't quite know they had stumbled on it and didn't necessarily know its significance at first.

There are some curious properties of e, one of which is that it's the limiting value of this expression:
What does this mean?
Let's substitute some values to see what this limit expression means.
We start with n = 1 (we cannot start with 0, because that would give a fraction with 0 in the denominator).
Next, we substitute n = 2:
One more: n = 3
It's easier to see what's going on in a graph.
I've plotted the values after substituting n = 1 up ton = 20. We can see it's tending (getting closer to) some value. That value, marked as "e" in red on the graph, is 2.718281828459…
This function converges slowly. If I substitute in n = 1000, I only get 2 decimal place accuracy, and even if I go up to n = 100,000, I get 2.718268, which is only accurate to 4 decimal places.

A better way to find e

The value of "e" can also be found by adding the infinite sum:
The "factorial" exclamation mark, "!", means "multiply by all positive integers smaller than the number given". So
2! = 2 × 1 = 2
and
3! = 3 × 2 × 1 = 6.
We can write our infinite sum using summation notation as:
I'll show the first few terms of this sum. When n = 0, using the convention 0! = 1, we have:
When n = 1:
When n = 2:
And one more, when n = 3:
This second infinite sum is a more efficient way of finding "e", since we only need to add 9 terms and we have 6 decimal place accuracy.
Why is "e" so important?
So what is e good for? See Exponential and Logarithmic Functions.
It is used extensively in logarithms (which was the only way to do difficult calculations for hundreds of years before calculators came along), exponential growth (of populations, money or drug concentrations over time) and complex numbers (which were used to design the computer or mobile device you are reading this on).
So happy "e" day (February 7th, or 2/7).