Boy Scouts Day
A person's personality is influenced by family, school, friendships and extracurricular activities. As a child grows, stages of development occur within him. In today's trend, where both parents have to work to make both ends meet, organizations which aim for creation of good valued people are of great value. One of them is the country's Boy Scouts.
The Boy Scouts of America (BSA) was incorporated by William D. Boyce on February 8, 1910. Its headquarters is located at Irving Texas and affiliated with the World Organization of the Scout Movement. This largest youth organization in the United States of America celebrates its birthday annually through the Boy Scouts Day, together with other scouting celebrations in the same month.
February of each year is the anniversary month of BSA. The celebration starts with Scout Sunday which is the Sunday before February 8. In 2014, this will be on February 2. The Boy Scouts Day is on February 8 of each year. The Scout Sabbath is on the Saturday after February 8. In 2014, this will be on February 9. Boy Scouts consist of men with the age range of eleven to seventeen.
Activities for the month include Cub Scout blue and gold banquets, community window displays and troop red and white dinners. Cub Scouts are boys with an age range of seven till ten. This young group's motto is "Do Your Best" compared to their seniors' "Be Prepared." Participation may be done through donations, attendance of gala shows and outdoor activities, such as sports events or day camps.
Laugh and Get Rich Day
When it comes to holidays, February 8th has a little something for everyone. Not only is it Boy Scouts Day, and Kite Flying Day, it's also Laugh and Get Rich Day! No joke!
Let's be honest. Many of us are overworked, underpaid and just plain stressed out! If you are lucky enough to have a job, many of us live from paycheck to paycheck and paying our bills is a constant worry and juggling act.
Can you imagine how it would feel to no longer worry about how you were going to come up with enough cash to pay those never-ending bills? And just imagine having a job you actually love - where going to work is fun and doesn't feel like work. While money may not be able to buy happiness, it sure can make life a whole lot easier.
Today is the perfect day to buy a lottery ticket, apply for that job you've always wanted or move forward with that handy-dandy product you've invented. Who knows - you just may be laughing all the way to bank in no time!
National Kite Flying Day
If you've ever wanted to tell someone to "go fly a kite," here's your chance! Today is Kite Flying Day! This annual high-flyin' holiday is celebrated each year on February 8th. While the origins of this holiday are unknown, folks have been enjoying flying kites for centuries.
Flying High for Centuries
It is believed the first kites were used in China over 3,000 years ago. Benjamin Franklin is famous for his kite flying. But did you know he actually swam in a pond with a kite attached to his toe! And Alexander Graham Bell was also passionate about kites. Kites have also been used for military purposes during wartime.
When it comes to flying kites, the sky's the limit!
Kite Flying Facts & Fun:
Don't have much luck with kite flying? Here are some tips to keep you high in the sky.
Visit the World Kite Museum for all things kite related.
Serious about flying kites? Join the American Kitefliers Assocation.
Make a kite just like Ben Franklins!
Learn how to make and fly your own kites.
This website shows you how to make your own kite.
National Molasses Bar Day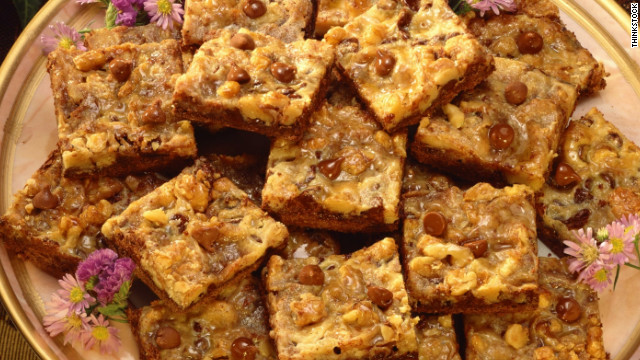 Have you ever eaten molasses? Here is a way to celebrate if you love molasses. February 8 is National Molasses Bar Day.
What is molasses?
Molasses is a thick, sticky syrup made from sugarcane or sugar beets processed into raw sugar. Molasses can be eaten alone or baked in gingerbread cookies or other treats. The quality of molasses depends on the maturity of the sugarcane, the amount of sugar extracted, and the method of extraction.
Since the 1500s, people have used molasses to sweeten their food. Today molasses' distinctive flavor is still used in many recipes including gingerbread, sauces, cookies, toffee, baked beans, fruitcake, and molasses bars.
What's in a molasses bar?
A molasses bar is a chewable treat that most people love. A molasses bar is soft, tangy and transportable. Molasses bars usually include white and brown sugar, eggs, flour, butter, cinnamon and similar spices, and molasses. Raisins may also be added.
A citrus glaze made with confectioners' sugar and orange or lemon juice might be put on top of molasses bars, if desired.
Celebrate National Molasses Bar Day by eating a molasses bar.