Autism Sunday
Autism Sunday, also known as the International Day of Prayer for Autism and Asperger syndrome, is observed annually on the second Sunday of February.
Autism Sunday was first held in 2002 during Autism Awareness Year in the United Kingdom. It was initiated by parents and carers Ivan and Charika Corea, founders of the Autism Awareness Campaign UK. Parents of Charin, a teenager with autism spectrum disorder and a communication disorder, they urged leaders of religious organisations, churches, community groups and world leaders around the globe to speak up for people with autism and Asperger syndrome. What started as a small acorn of an idea in their home has turned into a huge international event. Autism Sunday is now celebrated across the world in many countries.
The first ever service for Autism Sunday was held at St.Paul's Cathedral, London in 2002 Autism Awareness Year, UK, initiated by parents and carers Ivan and Charika Corea. The first service for autism was held in February 2002 at St Paul's Cathedral in London. Former Education Ministers, peers from the House of Lords, celebrities, writers, broadcasters, and the media joined children and people at St Paul's Cathedral to pray for children and adults with autism and Asperger syndrome, as well as their parents and caregivers.
In 2008, the first Early Day Motion on Autism Sunday was tabled in the House of Commons, in the Palace of Westminster. The motion, EDM 874, was sponsored by David Drew MP and signed by 71 members of Parliament. It calls on the Government to work with all faith communities in order to reach out to parents, caregivers and people with autism and Asperger syndrome in local communities; and urges church leaders and community groups of all denominations to engage with people with autism and Asperger syndrome. The British Prime Minister, David Cameron extended his personal support for Autism Sunday.
National Bagels and Lox Day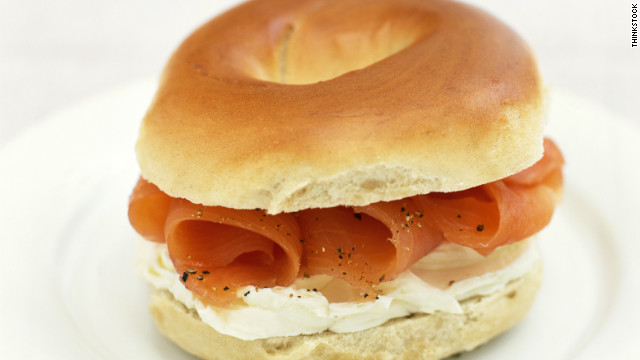 Today we celebrate National Bagel and Lox Day on February 9. Bagels and lox has been part of the Jewish tradition for the past 400 years. Bagels came from Poland during the 17th century, it was used often after the Sabbath service because it was easy to make.
At one time this sandwich was only found in New York delis. Now you can get this sandwich at your local café, dinner and of course deli. To make this sandwich you can toast bagel (optional) put cream cheese, red onions, capers and lox.
Bagels have become American breakfast staple food as they come in a variety of flavors and sizes. National Bagel and Lox Day gives you a chance to have one of the American staple breakfast foods with a little seafood of lox added to it.
Bagels have a circle in the middle of it representing the circle of life. Bagels are boiled before baking this helps give the interior of the bagel a chewy center, the outside of the bread is a crispy outer shell.
So the bagel would not be dry it is spread with some cream cheese before the topping of red onions, lox and capers are put on.
Lox is cured salmon which is lightly smoked, it is served thinly slice and folded. It has more of a sweet taste than salty.
Lox are not only used for this bagel sandwich but also when making appetizers such as crostini's.
Enjoy your tasty bagel and lox sandwich today in celebration of National Bagel and Lox Day.
National Toothache Day
National Toothache Day is celebrated annually on February 9 in the United States! This day celebrates a toothache??? Well we suspect it actually celebrates good dental hygiene and ways to stop a toothache.
A toothache is an aching pain in or around a tooth. In most cases toothaches are caused by problems in the tooth or jaw, such as cavities, gum disease, the emergence of wisdom teeth, a cracked tooth, infected dental pulp (necessitating root canal treatment or extraction of the tooth), jaw disease, or exposed tooth root. Causes of a toothache may also be a symptom of diseases of the heart, such as angina or a myocardial infarction, due to referred pain.
Oral hygiene is the practice of keeping the mouth and teeth clean in order to prevent dental problems and bad breath.
Tooth brushing: Teeth cleaning is the removal of dental plaque and tartar from teeth in order to prevent cavities, gingivitis, and gum disease.
Tooth flossing: The use of dental floss is an important element of the oral hygiene, since it removes the plaque and the decaying food remains stuck between the teeth. This food decay and plaque cause irritation to the gums, allowing the gum tissue to bleed more easily. Flossing for a proper inter-dental cleaning is recommended at least once per day, preferably before bedtime, to help prevent receding gums, gum disease, and cavities between the teeth.
Gum care: Massaging gums is generally recommended for good oral health. Flossing is recommended at least once per day, preferably before bed, to help prevent receding gums, gum disease, and cavities between the teeth.
Benificial foods: Some foods may protect against cavities. Fluoride is a primary protector against dental cavities. Fluoride makes the surface of teeth more resistant to acids during the process of remineralisation. Drinking fluoridated water is recommended by some dental professionals while others say that using toothpaste alone is enough. Milk and cheese are also rich in calcium and phosphate, and may also encourage remineralisation.
Detrimental foods: sugars - It is important to try to encourage infrequent consumption of food and drinks containing sugar so that teeth have a chance to be repaired by remineralisation and fluoride. Limiting sugar-containing foods and drinks to meal times is one way to reduce the incidence of cavities.
Smoking: and chewing tobacco are both strongly linked with multiple dental diseases. Regular vomiting, as seen in bulimics, also causes significant damage.
Mouthwash: or mouth rinse improve oral hygiene. Dental chewing gums claim to improve dental health.
National Read in the Bathtub Day
Do you enjoy soaking in the bathtub?
Do you like reading?
Do you wish to relax and feel light and free?
Then, why not spoil yourself in a special day, celebrating a cute, rare and special bath story day "National Read in the Bathtub Day" on 9 February!?
So, let's "bubble" and enjoy a perfect bizarre, wacky, unique and wonderful holiday for bathtub readers that is celebrated in February!
Did you know that February 9 is National Read in the Bathtub Day? Are you amongst its fans?
No one knows about the origins of this day and how it became a holiday, but no doubt it's a wonderful idea to celebrate.
National Read in the Bathtub Day - February 9, can be celebrated offering a special treat to yourself reading the favorite book while taking a bubble bath, enhancing the pleasure of reading with a delicate scent from the soap or bath foam, a subtle music background along with a glass of red wine, relaxing the body and offering delight to the mind and soul under the candles light.
So, all reading in the bathtub lovers, let's enjoy the spirit of the day, letting ourselves lose a bit and accept this special treat in a cozy atmosphere while reading in the bath tub!
World Marriage Day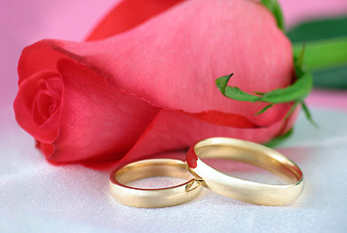 World Marriage Day takes place on February 09, 2014. World Marriage Day is an observance sponsored by American organisation Worldwide Marriage Encounter, associated with the Catholic Marriage Encounter movement and observed on second Sunday of February each year. Its purpose is declared to be: "World Marriage Day honors husband and wife as the foundation of the family, the basic unit of society. It salutes the beauty of their faithfulness, sacrifice and joy in daily married life.
Marriage - also called matrimony or wedlock - is a social union or legal contract between people called spouses that establishes rights and obligations between the spouses, between the spouses and their children, and between the spouses and their in-laws. The definition of marriage varies according to different cultures, but it is principally an institution in which interpersonal relationships, usually intimate and sexual, are acknowledged.
People marry for many reasons, including: legal, social, libidinal, emotional, financial, spiritual, and religious. Marriages can be performed in a secular civil ceremony or in a religious setting. The act of marriage usually creates normative or legal obligations between the individuals involved. Marriage is often viewed as a contract.
National Stop Bullying Day
On Sunday, February 9, our country marks National Stop Bullying Day. While this isn't a day most of us commemorate each year, National Stop Bullying Day offers an opportunity for us to consider the children in our lives and begin a community-wide conversation about bullying. This is a conversation that too few adults are having today, but it is an important one.
The concept of bullying certainly isn't new, but it is a problem that has become increasingly dangerous. As new technologies emerge, the way bullies target their victims continues to evolve. A taunt once hurled on a schoolyard and forgotten in days has become pervasive verbal abuse that is cached online forever. Online social networking sites, blogs and smart phones enable bullies to extend their impact on victims, allowing for around-the-clock harassment. When bullies target victims online or through text messages, it is often difficult for victims to escape and even harder for parents and school officials to act on the violence or slander that occurs.
Research shows that 42 percent of children have been bullied online, and of this group of victims, one in four has experienced this kind of bullying more than once. It is important for children, parents, teachers and community leaders to discuss what can be done to stop this growing epidemic. Here are a few guidelines and suggestions to help parents protect their children.
Monitor your child's use of technology.
Even if you don't suspect your child is being bullied, it's important to be aware how they are using today's technology. Monitor their reactions and emotions when they are online. If your child is on Facebook, sign up for Facebook, and stay up to date with their online profile. Look for signs of bullying, depression or other concerning issues. The same advice applies to other technology, like texting. As a parent, your presence is powerful, and you may be able to prevent bullies from harming your child.
Report bullying behaviors to appropriate officials.
Resist confronting the bully or the bully's parents. Instead, report any unlawful or harassing behaviors to law enforcement. If incidents happen at school, report them to school officials. If your child receives cruel texts, don't respond. Instead, make copies of them. This evidence may be useful to report to school officials or law enforcement. Set up online filters to block the bully's messages on Facebook or Twitter.
Educate kids about bullying at an early age.
Teach them what bullying means, what to expect as they get older, and ask them to promise to talk to you if someone ever makes them feel bad about themselves. Additionally, talk to your kids about social pressures that could prompt them to bully others, and teach them why bullying is wrong. Look for signs of anxiety, depression or suicidal thoughts. Caring conversations with your child can impact their emotional health.
Ask for help.
If the torment of bullies becomes too much, contact a mental health professional for help. Because bullying can have long‐term devastating effects on our children, we must remain committed to reporting the first signs of bullying and offering help when our children need it most.
Even if your child isn't being bullied, it is still important to educate them about the topic at an early age. By having these conversations early in life, you may be able to prevent the negative emotional impact bullying could have on your children in the future. If your child needs professional help to heal from the emotional scars of bullying, contact a mental health professional.
Man Day
Man Day was created in 1999 in Trinidad and Tobago. The main purpose of the day is to focus on the health of males. Other aspects of the day include improving gender relations, showing that men can be positive role models, and promoting gender equality.
Over eighty countries celebrate Man Day, but it's not always been like this. Most countries on the list such as the United States and the United Kingdom have only recently started to promote the day.
If you want to take part in events, look on-line to find one of many groups gathering together to have fun. Most places will have fun events with a "manly" theme, such as wrestling and rodeo bull riding.
Some years, the coordinators of Man Day suggest a secondary theme to be taken into consideration. Although it's not needed to follow these themes, most countries do as they allow each country to feel as if they're part of something bigger.