Girl Scout Day
Today is Girl Scout Day! On this day in 1912, Juliette "Daisy" Gordon Low assembled a group of eighteen girls from Savannah, Georgia for the first ever Girl Scout meeting. Low believed that all girls should have the opportunity to develop physically, mentally, and spiritually. She organized service projects, outdoor adventures, and enrichment programs to get girls out of the house and into the community.
Today, over 3.2 million girls and adults are active Girl Scout members, and over 50 million women are Girl Scout alumnae. According to the mission statement of the organization, Girl Scouting builds girls of courage, confidence, and character, who make the world a better place.
In honor of Girl Scout Day, take a moment to recognize and celebrate all that Girl Scouts of the USA has done for local communities across the country!
National Baked Scallops Day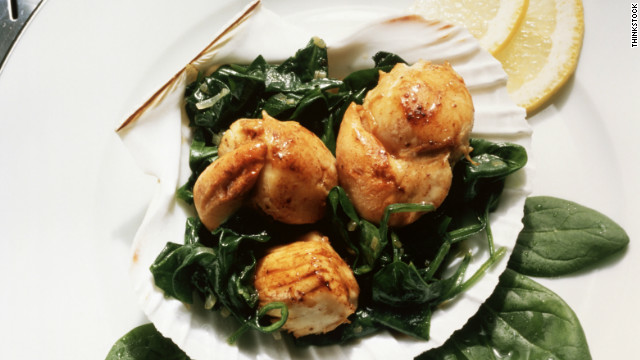 It was just a few days ago when we celebrated a seafood dish. March 9 was National Crab Meat Day. Here's another seafood to celebrate. March 12 is National Baked Scallops Day.
Scallops are a popular seafood that is loved by millions. The white and meaty scallops encased in the shell have a mild, sweet flavor and are packed with nutrients that promote health for your health.
Scallops are usually sautéed in butter, or else breaded and deep fried, but today we celebrate with baked scallops.
Scallops are high in protein, contain virtually no saturated fat and are a good source of important minerals including magnesium, phosphorus and potassium.
Scallops are also a good source of vitamin B12 - a three-ounce serving (90 grams) provides half of a day's vitamin B12 requirement that the body needs to make red blood cells and to maintain a healthy nervous system.
Here's how a 3-ounce (90 gram) serving of scallops measure up in terms of nutrition:
Calories 101
Protein 21 grams
Fat 1.3 grams
Saturated fat 0.1 grams
Cholesterol 48 milligrams
Plus, you get 50 milligrams of magnesium, 304 milligrams of phosphorus, and 1.2 micrograms of vitamin B12.
There are many ways to prepare scallops, making them incredibly versatile. If you have been accustomed to frying your scallops, try something new today. Consider baking your scallops instead with this quick and easy baked scallops recipe.
Enjoy your baked scallops today!
Registered Dietitian Nutritionist Day
The Academy of Nutrition and Dietetics proudly announces the seventh annual Registered Dietitian Nutritionist Day. As the nation's food and nutrition experts, registered dietitian nutritionists are committed to improving the health of their patients and community. Registered Dietitian Nutritionist Day commemorates the dedication of RDNs as advocates for advancing the nutritional status of Americans and people around the world.
Registered Dietitian Nutritionist Day was created by the Academy of Nutrition and Dietetics (formerly the American Dietetic Association) to increase the awareness of registered dietitian nutritionists as the indispensable providers of food and nutrition services and to recognize RDNs for their commitment to helping people enjoy healthy lives. Registered Dietitian Nutritionist Day and National Nutrition Month® promote the Academy and RDNs to the public and the media as the most valuable and credible source of timely, scientifically-based food and nutrition information.
History
The first Registered Dietitian Day was celebrated in 2008. Wednesday, March 12 has been designated Registered Dietitian Nutritionist Day in 2014.
Registered Dietitian Nutritionist Day Key Messages
The following key messages are the foundation for the communications regarding Registered Dietitian Nutritionist Day that have been developed for various audiences including health professionals, employers of RDNs, media and the public.
Registered Dietitian Nutritionists are the food and nutrition experts who can translate the science of nutrition into practical solutions for healthy living.
Registered Dietitian Nutritionists have degrees in nutrition, dietetics, public health or a related field from well-respected, accredited colleges and universities, completed an internship and passed an examination.
Registered Dietitian Nutritionists use their nutrition expertise to help individuals make unique, positive lifestyle changes.
Registered Dietitian Nutritionists work throughout the community in hospitals, schools, public health clinics, nursing homes, fitness centers, food management, food industry, universities, research and private practice.
Registered Dietitian Nutritionists are advocates for advancing the nutritional status of Americans and people around the world.
Plant a Flower Day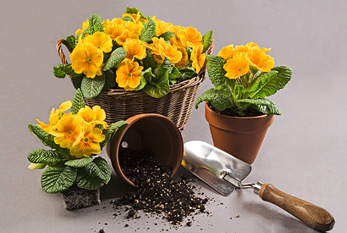 Plant a Flower Day takes place on March 12, 2014. The aim of this day is to plant flowers, e.g. in your garden. Planting is the process to place a seed or plant in soil or other substrate in order that it may live and grow.
In modern times, people have sought ways to cultivate, buy, wear, or otherwise be around flowers and blooming plants, partly because of their agreeable appearance and smell. Around the world, people use flowers for a wide range of events and functions that, cumulatively, encompass one's lifetime. People therefore grow flowers around their homes and dedicate entire parts of their living space to flower gardens.
A flower, sometimes known as a bloom or blossom, is the reproductive structure found in flowering plants. The biological function of a flower is to effect reproduction, usually by providing a mechanism for the union of sperm with eggs.