K9 Veterans Day
On this day in 1942, the Quartermaster Corps (QMC) of the United States Army begins training dogs for the newly established War Dog Program, or "K-9 Corps."
Well over a million dogs served on both sides during World War I, carrying messages along the complex network of trenches and providing some measure of psychological comfort to the soldiers. The most famous dog to emerge from the war was Rin Tin Tin, an abandoned puppy of German war dogs found in France in 1918 and taken to the United States, where he made his film debut in the 1922 silent film The Man from Hell's River. As the first bona fide animal movie star, Rin Tin Tin made the little-known German Shepherd breed famous across the country.
In the United States, the practice of training dogs for military purposes was largely abandoned after World War I. When the country entered World War II in December 1941, the American Kennel Association and a group called Dogs for Defense began a movement to mobilize dog owners to donate healthy and capable animals to the Quartermaster Corps of the U.S. Army. Training began in March 1942, and that fall the QMC was given the task of training dogs for the U.S. Navy, Marines and Coast Guard as well.
The K-9 Corps initially accepted over 30 breeds of dogs, but the list was soon narrowed to seven: German Shepherds, Belgian sheep dogs, Doberman Pinschers, collies, Siberian Huskies, Malumutes and Eskimo dogs. Members of the K-9 Corps were trained for a total of 8 to 12 weeks. After basic obedience training, they were sent through one of four specialized programs to prepare them for work as sentry dogs, scout or patrol dogs, messenger dogs or mine-detection dogs. In active combat duty, scout dogs proved especially essential by alerting patrols to the approach of the enemy and preventing surprise attacks.
The top canine hero of World War II was Chips, a German Shepherd who served with the Army's 3rd Infantry Division. Trained as a sentry dog, Chips broke away from his handlers and attacked an enemy machine gun nest in Italy, forcing the entire crew to surrender. The wounded Chips was awarded the Distinguished Service Cross, Silver Star and the Purple Heart--all of which were later revoked due to an Army policy preventing official commendation of animals.
Because of the attacks on our homeland, many more dogs than are normally associated with the term "war dogs" are in the fight, and this campaign will not discriminate against them. The war came to us, and so it has become seriously important to us as a Nation to have our borders, transportation centers, ports, bases, fuel dumps, energy compounds, and many more places, as well guarded as is possible, and for the most part they are guarded by dogs that are not in the military. Police K9s, Customs K9s, Border Patrol K9s, Secret Service K9s, Airport Police K9s, F.B.I. K9s, and others are working daily to protect the homeland, and they should be honored accordingly. Some of those very dogs died at Ground Zero. They have all served to save, and they all deserve to be remembered.
Privately handled dogs are also a part of the war effort in ways that have never been done before. Search and Rescue dog teams worked tirelessly at Ground Zero, and at the Pentagon. Private bomb dog and security dog teams are in Iraq and Afghanistan, and other sites as needed; and they are very much needed, and sincerely appreciated by our troops. And private Therapy dogs are in the hospitals both here and abroad, helping to heal our hero's. Service dogs are now assisting those who are handicapped by the war to have a more meaningful life. And may we never forget as well the service of those privately handled dogs who search for the remains that are so important to their families. And of course many of our troops will readily tell you of how an unofficial war dog, a mascot, helped in keeping one's spirits high as the horrors of war worked to depress them.
First and foremost are the military dogs of all our wars, as their service and sacrifice paved the way for the creation of all the other uses for dogs. And we are certainly honored to have current handlers voicing their support for this campaign. Dogs have bled, suffered, and died while serving in all our wars, to include this war on terror, and they have done so in ways that do us all proud. Dogs were there in the trenches of France in WW I, and the slopes of Iwo Jima in WW II, and though many were pure breeds, some others were mixed breeds, and our troops didn't care either way. They were simply grateful to have one, and they treated them with respect as a fellow soldier. Of course dogs also served with honor in Korea, and Vietnam, and wherever our Country has called them to serve. And unlike other so called weapons, dogs served not to take a life, but to save them. They served to save, and they deserve to be remembered.
Donald Duck Day
Donald Duck Day is observed on June 09, 2014. It's the official birthday of Donald Duck, the funny animal cartoon character of Walt Disney. Donald Duck first appeared in the 1934 cartoon "The Wise Little Hen" which was part of the Silly Symphonies series of theatrical cartoon shorts. The film's release date of June 9 is officially recognized by the Walt Disney Company as Donald's birthday despite a couple in-universe contradictions. In The Three Caballeros (1944) Donald's birthday is Friday the 13th, a reference to his seemingly congenital bad luck. In Donald's Happy Birthday (1949) Donald's birthday is March 13 which was a Friday in 1931.
Donald is one of the most popular Disney characters. He is an anthropomorphic white duck with a yellow-orange bill, legs, and feet. He typically wears a sailor suit with a cap and a black or red bow tie. Donald is most famous for his semi-intelligible speech and his mischievous and irritable personality. Donald's two dominant personality traits are his short temper and his positive outlook on life. Many Donald shorts start with Donald in a happy mood, without a care in the world until something comes along and spoils his day.
The origins of Donald Duck's name was said to have been inspired by Australian cricket legend Donald Bradman. In 1932 Bradman and the Australian team were touring North America and he made the news after being dismissed for a duck against New York West Indians. Walt Disney was in the process of creating a "friend" for Mickey Mouse when he read about Bradman's dismissal in the papers and decided to name the new character "Donald Duck".
Earmuff Day
Today is Ear Muffs Day! A fifteen-year-old boy from Maine named Chester Greenwood invented ear muffs in 1873. According to one legend, Chester liked to go skating at a nearby pond but couldn't find a way to keep his ears warm. Everything he tried was either too bulky or too itchy, so he came up with the "Greenwood Champion Ear Protectors." In 1877 Chester patented his invention and opened a successful factory. People have been wearing ear muffs ever since.
While you may or may not need your ear muffs in March, everyone can celebrate this iconic winter accessory. Sport a pair today in honor of Ear Muffs Day!
Good Samaritan Involvement Day
March 13 is a day that celebrates kindness and helping others in need. It's Good Samaritan Day, also referred to as Good Samaritan Involvement Day, an annual event that honors the death of a beautiful 28-year-old woman.
Catherine "Kitty" Genovese
On March 13, 1964, Catherine "Kitty" Genovese was brutally stabbed to death near her home in New York City. While senseless murders are far too common, this case was especially disturbing because nearly 40 bystanders allegedly did nothing while Genovese screamed for help. It took about half an hour before a neighbor finally called the police. But it was too late.
The Parable of the Good Samaritan
According to Luke 10:25-37, Jesus Christ told His disciples about a selfless person who assisted a man who had been stripped of his clothing, robbed of his money, beaten and left for dead. A Jewish priest walked by the victim, but went to the other side of the street and did nothing. Another person also walked by and did nothing.
But this original Good Samaritan saw the man, kneeled next to him, cleaned and bandaged his wounds. He then put the man on his donkey and took him to an inn. He gave the innkeeper money to care for the victim and told him if the bill exceeded the amount, he would pay the difference the next time he stays at the inn. Jesus instructed His disciples to "Go and do likewise."
Be a Good Samaritan
Unfortunately, this type of scenario occurs far too often. People often ignore someone in desperate need, many times in broad daylight. While getting involved during an actual crime may not be advisable, the advancement of technology makes it easy for just about anyone to pick up the phone and call 9-1-1 for assistance from emergency responders.
One only has to remember the September 11th attacks. Despite knowing the danger, those courageous heroes aboard United Flight 93 took matters into their own hands on September 11, 2001, and saved countless lives and further destruction by their selfless acts.
Good Samaritan Day serves as an important reminder to help others in need. Whether it's an elderly neighbor who needs a little help or a complete stranger in need, helping someone not only helps them, it sets a good example and makes you feel good too. And don't forget the neglected and abused four-legged friends that need our help and compassion as well!
In honor of Good Samaritan Day, plan on doing something for another today. Remember, "No act of kindness, no matter how small, is ever wasted."
National Jewel Day
When it comes to holidays, March 13 is a real gem! It's National Jewel Day, an annual holiday that celebrates magnificent sparklers of all shapes, sizes, cuts and colors. While the origins of this holiday are unknown, chances are pretty good a jeweler or gal came up with the idea. After all, diamonds are a girl's best friend, right?
Jewelry
While various trends come and go, people have been wearing jewelry for centuries. Early pieces of jewelry were made from stones, bones, teeth and shells. Over the years, jewelry has been worn for functional purposes, protection against various dangers, signs of political strength, decorations and as status symbols.
Whether it's precious or semi-precious, ladies love jewelry. Today is the perfect excuse to get your bling on!
How to Celebrate National Jewel Day
Whether it's a necklace, ring, bracelet, pin or earring, buy a new piece of jewelry - duh!
Learn all about your favorite gemstone.
What are the 4 C's?
Do you know what your birthstone is?
Whether its your wife, mom, daughter or BFF, purchase a piece of jewelry for that special lady in your life.
Wear that sparkly gem you save for special occasions.
If you are the creative type, why not design or make your own jewelry?
Visit a museum and head straight for the jewelry section.
Why buy new when you can have a piece of history? Pick up a sparkling gem at a local antique shop.
If you are in London, why not check out the Crown Jewels?
Ken Day
Ken Day celebrates the occasion in 1961 when Barbie's long-term on-off boyfriend, Ken Carson, first appeared on the scene, exhibited by his makers Mattel at a toy fair. In spite of some unfair comments about his manliness, and the rather more likely suggestions that he cared more about his clothes than his love life, the romance blossomed. The couple had a brief separation in the 1960′s, but then stayed together until 2004. Then, in a move that shocked the world of plastic celebrities, Barbie announced their break-up, and transferred her affections to Blaine Gordon, an Australian surfing dude. Ken hadn't given up though, and in 2011 made some much-publicised attempts to celebrate their fiftieth anniversary by winning her back.
Ken Day is probably best celebrated with a wholesome date night or a barbecue on the beach, a very large hair-do and some polyester leisure wear.
National Coconut Torte Day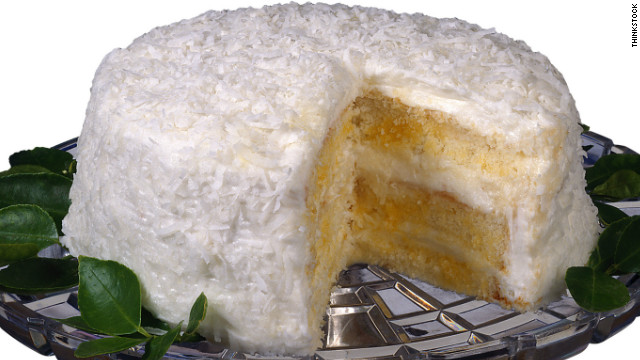 Do you love cakes? Do you love coconut cakes? March 13 is National Coconut Torte Day.
Of course, you know what coconut is, but do you know what a torte is?
A torte is a rich, usually multi-layered cake that is filled with whipped cream, butter creams, mousses, jams, or fruits. Ordinarily, the cooled torte is glazed and garnished. A torte may be made with little or no flour. Instead, it is made with ground nuts or breadcrumbs or ground nuts for the base, along with sugar, eggs, and flavorings.
A torte is a creamy layered cake for any dessert lover. Since it is National Coconut Torte Day, sweet coconut is put on top of the cake.
Icing makes a good torte even better especially icing on the coconut cake. Icing goes in between the layers and heavily garnished on top and sides with coconut.
Serve your family coconut torte with a scoop of vanilla ice cream. Coconut and vanilla taste good together.
Are you aware of the difference between a torte and a tart? A torte has minimal to no flour, whereas a tart generally has a flour based crust.
National Open An Umbrella Indoors Day
National Open an Umbrella Indoors Day celebrates the superstition that it's bad luck to open an umbrella indoors and happens to fall on the 13th which is said to be a bad luck number. It's bad luck to open an umbrella indoors if...
the umbrella is black,
it was given as a gift,
it was never used outdoors.
Since umbrellas are used to shield you from the sun and rain it's said it's bad luck to open indoors as it offends the spirit of the umbrella. As lyrics to Rihanna's Umbrella song: "You can stand under my umbrella (Ella ella, ay ay ay) Under my umbrella (Ella ella, ay ay ay) Under my umbrella..." guess that's as long as it's not indoors.
World Kidney Day
World Kidney Day (WKD) is a global health awareness campaign focusing on the importance of the kidneys and reducing the frequency and impact of kidney disease and its associated health problems worldwide.
World Kidney Day is observed annually on the 2nd Thursday in March. Initially in 66countries observed this date in 2006(the year it started) and then this number rose to 88 in 2years. WKD is a joint initiative of the International Society of Nephrology (ISN) and the International Federation of Kidney Foundations (IFKF). It's true that most forms of kidney disease are treatable but this was not known by common people. Hence, this Day spread the message across the countries through campaigns, raised awareness and revealed facts and figures regarding Kidney.
Smart & Sexy Day
Smart & Sexy Day is a joint effort between The Women's Alliance, a national organization of independent, community-based members who provide professional attire and career skills training to low income women and Ariela-Alpha International, one of the largest privately held lingerie companies in the country that sells over 60 million garments a year under numerous national brands.
Smart & Sexy Day, named after Ariela-Alpha's famous Smart & Sexy lingerie brand, will take place at four of The Women's Alliance local agencies throughout March 2012. These include: Bottomless Closet in New York City and The Career Wardrobe in Philadelphia on March 13, 2012; at Jackets for Jobs in Detroit on March 20, 2012; and at Suited for Success in Oklahoma City on March 22, 2012.
Smart & Sexy Day was created to help instill women with knowledge and confidence to achieve self-sufficiency through employment. The local agencies will provide a full day of workforce training, professional image classes and individual support for 30 local women who attend. The ultimate goal is to enable them to take action, secure employment and enhance the quality of their lives. As a bonus, Ariela-Alpha will donate a selection of their Smart & Sexy garments to the attendees.
"The Women's Alliance is proud to have partnered with Ariela-Alpha International to bring Smart & Sexy Day to New York, Philadelphia, Detroit and Oklahoma City," said Jeanne S. Flint, Chair of the Board of Directors for The Women's Alliance. "We are fortunate to have Ariela-Alpha's passion, dedication and generous funding supporting The Women's Alliance core mission: to bring the essential training and services needed to motivate and propel women into the work force."
Clients who attend Smart & Sexy Day will receive professional clothing to to help them compete in the job market. Once they have jobs, they will be taught how to shop and build their wardrobe for work. During the Smart & Sexy® Day training, women will get bra fittings and receive a beautiful Smart & Sexy® bra. They will also be outfitted in apparel and accessories from Walmart to demonstrate how to build an affordable professional wardrobe that is both figure flattering and fashionable.
March is an important month for The Women's Alliance because of several national events that include International Women's Day, National Women's History Month and Feminine Empowerment Month.