The Start of Daylight Savings Time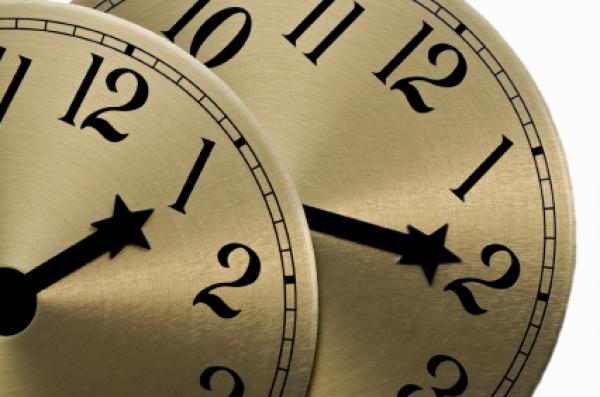 It is that time again where we change our clock and mess with our sleeping habits for about a week or so...
Daylight saving time (DST) is a change in the standard time with the purpose of getting better use of the daylight by having the sun rise one hour later in the morning and set one hour later in the evening. Although it has only been used in the past hundred years, the idea of DST was first conceived many years before.
The Origin of DST
Daylight saving time (DST) has been a subject of recurring debate in the United States, the United Kingdom, and many other countries around the world for about a hundred years. Ancient civilizations were known to practice a similar process of the concept of DST where they would adjust their daily schedules in accordance to the sun, such as the Roman water clocks that used different scales for different months of the year.
The idea of daylight saving time was first conceived by Benjamin Franklin in 1784 during his stay in Paris. He published an essay titled "An Economical Project for Diminishing the Cost of Light" that proposed to economize the use of candles by rising earlier to make use of the morning sunlight.
Although many believe that Benjamin Franklin invented DST, some say that modern DST was first proposed in 1895 by George Vernon Hudson, an entomologist from New Zealand. Hudson presented a paper to the Wellington Philosophical Society that proposed a two-hour shift forward in October and a two-hour shift back in March. He followed up his proposal with an article in 1898, and although there was interest in the idea, it was never followed through.
The Invention of DST
The invention of DST was mainly credited to William Willett in 1905 when he came up with the idea of moving the clocks forward in the summer to take advantage of the daylight in the mornings and the lighter evenings. His proposal suggested moving the clocks 20 minutes forward each of four Sundays in April, and switching them back by the same amount on four Sundays in September.
Willett's daylight saving plan caught the attention of Robert Pearce who introduced a bill to the House of Commons in February 1908. The first Daylight Saving Bill was drafted in 1909 and presented to Parliament several times and examined by a select committee. However, the bill was opposed by many, especially farmers and thus the bill was never made into a law. Willett died in 1915 without getting the chance to see his idea come to life.
The Start of Daylight Saving
DST was first adopted to replace artificial lighting so they could save fuel for the war effort in Germany during World War I at 11:00pm (23:00) on April 30, 1916. It was quickly followed by Britain and many countries from both sides, including the United States. Many countries reverted back to standard time post-World War I, and it wasn't until the next World War that DST would make its return to many countries in order to save vital energy resources for the war.
President Franklin D. Roosevelt instituted year-round DST in the United States, called "War Time" during World War II from February 9, 1942 to September 30, 1945. The law was enforced 40 days after the bombing of Pearl Harbor and during this time, time zones were called "Eastern War Time", "Central War Time", and "Pacific War Time". After the surrender of Japan in mid-August 1945, the time zones were relabeled "Peace Time".
Daylight saving was first recognized as an energy saving aspect during World War II when Double Summer Time was applied in Britain which moved the clocks two hours ahead of GMT during the summer and one hour ahead of GMT during the winter.
Brief History of DST in the United States
DST caused widespread confusion from 1945 to 1966 for trains, buses and the broadcasting industry in the US because many states and localities were free to choose when and if they would observe DST. Congress decided to end the confusion and establish the Uniform Time Act of 1966 that stated DST would begin on the last Sunday of April and end on the last Sunday of October. However, states still had the ability to be exempt from DST by passing a local ordinance.
The US Congress extended DST to a period of ten months in 1974 and eight months in 1975, in hopes to save energy following the 1973 oil embargo. The trial period showed that DST saved the equivalent in energy of 10,000 barrels of oil each day, but DST still proved to be controversial. Many complained that the dark winter mornings endangered the lives of children going to school. After the energy crisis was over in 1976, the US changed their DST schedule again to begin on the last Sunday in April. DST was amended again to begin on the first Sunday in April in 1987. Further changes were made after the introduction of the Energy Policy Act of 2005.
DST Now
Daylight saving time is now implemented in over seventy countries worldwide and affects over a billion people each year. Although many countries observe DST, the beginning and end dates are often different than the US. The European Union adopted the summer time period that was used in the United Kingdom for many years which begins on the last Sunday in March and ends on the last Sunday in October.
The DST schedule in the US was revised several times throughout the years, in which the DST schedule period lasted for about seven months from 1987 to 2006. The current schedule began in 2007 and follows the Energy Policy Act of 2005, which extended the period by about one month where DST starts on the second Sunday in March and ends on the first Sunday in November. Currently, most of the US observes DST except for Hawaii and most of Arizona, and the US insular areas of Puerto Rico, the US Virgin Islands, American Samoa, and Guam.
Check Your Batteries Day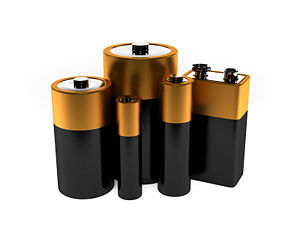 Most Americans lead very hectic and busy lives. And the thought of adding one more task to that never ending "to-do list" is hard to swallow. But this particular task may save your life. Today is Check Your Batteries Day. This annual "holiday" is observed on the second Sunday in March, which just so happens to coincide with Daylight Saving Time.
Checking Your Batteries Could Save Your Life
Check Your Batteries Day serves as an important reminder to test and replace the batteries on those very important life-saving devices like smoke and carbon monoxide detectors. According to the Centers for Disease Control and Prevention (CDC), "Deaths from fires and burns are the third leading cause of fatal home injury." In 2010, one American died in a fire every 169 minutes!
Smoke Detectors
According to the United States Federal Emergency Management Agency (FEMA), smoke alarms should be placed on each level of the home and outside sleeping areas. And if you close your bedroom door while you sleep, installing a smoke alarm in the bedroom is also recommended. Because cooking fumes and car exhaust can set off smoke alarms in the kitchen and garage, smoke alarms are generally not recommended in those areas. Smoke alarms should be tested monthly by pushing the test button.
While the batteries should be changed regularly, smoke alarms usually do not need to be replaced for about 10 years. It is also important to remember that while smoke alarms do save lives, they only warn of danger. It is important to discuss fire safety and escape planning with your loved ones before a fire occurs.
Carbon Monoxide Detectors
According to the Red Cross, carbon monoxide detectors should be placed in a central location on every level of your home and outside sleeping areas. It is important to know the difference between a smoke alarm sound and a carbon monoxide alarm.
If you have rechargeable batteries, give them a charge today too. And while you're at it, why not check or replace the batteries on your flashlights, remote controls and other battery-operated gadgets and gizmos as well? Just remember to properly dispose of the batteries when you are done with them.
False Teeth Day
Presumably begun by cynical and canny dentists on the hunt for extra work, False Teeth Day celebrates the replacement teeth which will never let you down, even if your real teeth have!
The first society known to have made dentures are a pre-Roman Italian people called the Etruscans. They used real teeth, whether human or animal, on a gold band and fitted them over the wearer's existing teeth. Using real teeth, often taken from those killed in battle, was the only method of making dentures until science allowed artificial teeth to be made from materials such as plastic – a much more civilised method.
For most false teeth wearers, their replacement teeth allow them to continue to eat and drink as normal. However, the character Jaws, from the James Bond films, had metal false teeth which could bite through anything – a skill he used to great effect!
Get Over It Day
Whether you are a little ticked at the hubby, stressed out over work, still hurting over a bad breakup or sick and tired of being sick and tired, it's time to get over it! Literally!
March 9 is Get Over It Day, an annual "holiday" that falls smack dab in the middle of two very special holidays - Valentine's Day and April Fool's Day.
Jeff Goldblatt "invented" Get Over It Day back in 2005 after it took him far too long to get over an ex-girlfriend. Goldblatt, who also launched The Rejection Hotline, had the "honor" of holding the title as the "World's Worst Entreprenur" for four long years until he fired himself as CEO of his own company! But he even got over it!
Today is the perfect day to let go of all the hurt, anger, disappointments, rejection and stress in your life. No matter how bad you think things are, chances are pretty good someone else has it worse than you do. Today is the day to be thankful for your blessings and the very special people in your life who love and care about you despite whatever issues you may have. No matter what "it" is, just get over it!
Joe Franklin Day
It's Joe Franklin Day! The Joe Franklin Show was one of the longest-running TV talk shows in history. The program was on the air for more than 40 years and produced more than 28,000 episodes.
Joe Franklin, the host of The Joe Franklin Show, began his career as a radio personality when he was just seventeen years old. He made his television debut in 1950 and invented an entirely new programming format—the talk show.
Throughout his career, Joe Franklin interviewed hundreds of thousands of people. Today we honor and celebrate this self-proclaimed "King of Entertainment," and all that he has done for television.
National Crab Meat Day
So, March 9 is National Crab Meat Day. Harrumph! Perhaps in the rest of the country ... or even the rest of the world, but here in Sonoma County Crab Meat day is from sometime before Thanksgiving to late Spring. Our crab season is a grand and glorious celebration of the tasty crustacean. As soon as crab season opens its presence is seen everywhere. We in Sonoma County enjoy, no, perhaps a better word might be, flaunt our passion for our local, sweet, tender, delectable Dungeness Crab.
As soon as the first crabs hit the market people line up. Volunteer fire departments, Churches, clubs and the like hold crab feeds as fund raisers and local wineries feature wines that pair well with crab.
What is so great about our local Dungeness Crab? Well, the flavor is superb, but beyond that, the meat is so accessible, all of the meat, not just the meat in the legs. In most other species of crab, the body meat is not easily achieved. In the great and lauded Alaskan King Crab, the body meat is minimal at best. In many European species, the shell is so vitreous that if you try to access the body meat you wind up with little bits of shrapnel embedded in the meat rendering it unusable except to boil and strain for stock.
How is the best way to eat Dungeness Crab? Just crack it and eat it, with an excellent glass of wine or a fine craft-beer. If you wish to guild the lily, it goes exceedingly well with Hass avocados and sweet and succulent Nave oranges, both at their best in winter when the crabs are in season.
And if you wish to take it one step beyond you might consider serving tender fresh, first of the season Asparagus. Fresh, asparagus is great served with crab just lightly steamed, left with a bit of its tender crunch, but you might try this method of preparation which pairs perfectly with crab.
Steam your asparagus just to the point where it can be pierced with the tip of a small knife, but is not at all soft. Then, put a pat of butter and a bit of olive oil in a heavy skillet and add the juice of two or three fresh Navel oranges. Add a wee pinch of minced fresh dill weed and swirl the mixture together over a high heat until the liquid has reduced a bit. Add the asparagus and toss about gently until they are hot through and coated with the orange glaze. The flavor is superb with fresh crab. Forget the mayonnaise for both the crab and the asparagus. Let their own fine flavors be the stars.
Panic Day
Do you have a major deadline coming up? Is your to-do list growing so fast you can't keep up? Is the boss hounding you no matter how hard you work? Are you living paycheck to paycheck and having a hard time getting by?
If you're feeling a little stressed out lately, no worries. Today is Panic Day! This annual "holiday" is observed every year on March 9, just one day after the annual Be Nasty Day 'holiday."
Panic and Stress
Many Americans are overworked, stressed out and underpaid. Unfortunately, panic and stress are just part of our everyday lives. While some stress is normal, prolonged stress can lead to a variety of problems including panic attacks.
According to Dictionary.com., panic is defined as a:
"Sudden overwhelming fear, with or without cause, that produces hysterical or irrational behavior, and that often spreads quickly through a group of persons or animals."
Many people suffer from panic attacks, sudden, intense feelings of terror that occur without warning. Panic attacks can be terrifying and can happen when you least expect it – while you are driving, asleep or at work. Once you've experienced a panic attack, the fear of having another one only adds to the stress. While treatable, it is estimated that about 60 million American adults will suffer from panic attacks at some point in their lives.
Panic Day serves as an important reminder to folks to slow down. Breathe! Take a long, nice walk and destress. And don't worry – there is another Panic Day just in case you need it. International Panic Day is coming up in June.
Barbie Day
On this day more than 50 years ago, an American icon was born. On March 9, 1959, Barbie Millicent Roberts made her grand entrance into society.
History of Barbie
In 1954, Ruth and Elliot Handler founded Mattel. A few years later, Ruth created a three-dimensional, curvaceous doll named after her daughter Barbara. In 1959, Barbie Millicent Roberts debuted at the American Toy Fair in New York City and the rest, as they say, is history. At $3 each, more than 350,000 dolls were sold the first year. Barbie's hunky significant other, Ken, was introduced in 1961 and was named after the Handler's son.
Handler would create one of the best selling toys in history. Since Barbie's debut, more than one billion dolls have been sold. Ruth Handler died in 2002. She was 85 years old.
Barbie Evolves
Like most of us, the fashionista has gone through many changes over the years. Despite her different hair styles, various fashion statements, cool cars and awesome friends, she still remains modern yet classic. Babs has had over 125 different careers during her lifetime and somehow, still looks as young as ever! She's been a registered nurse, surgeon, veterinarian, teacher, flight attendant, presidential candidate, rock star and even traveled to the moon! Not one to rest on her laurels, Barbie and her dreamy beau plan to travel the world in 2012.
Barbie Controversy
While most of her transformations have been positive, the stylish jetsetter is not without controversy. Barbie's Totally Stylin' Tattoos, complete with 40 tattoo stickers and stamper application, raised a few eyebrows along the way. And some critics believe Barbie's curvaceous figure may promote unrealistic expectations that could lead to low self-esteem or poor body image for impressionable young girls.
But regardless of her critics, little girls all over the world continue to love her and moms and grandma's still collect her. Happy birthday, Barbie - you still look fabulous!