International Guide Dogs Day
Every year, the last Wednesday in April is set as International Guide Dog Day.
This is a day to celebrate the important role of guide dogs that help the blind and visually impaired remain safe and independently mobile day in and day out. Guide dogs are carefully trained to recognize obstacles, and to help guide their handlers around such things. They are trained to help handler's access public transportation, navigate public places and cross roads safely.
Guide dogs are legally allowed into all public places due to their handler's dependence on them for safety and mobility. Due to this fact however, guide dogs must have a special calm, quiet, non-aggressive and well-behaved temperament.
According to GuidedogsofAmerica.org the breeds most commonly used as guide dogs are as follows:
70% Labrador Retrievers
15% Golden Retrievers
15% German Shepherds
Guide dogs receive formal training which takes two years and costs around $25,000.
After the two year training dogs are carefully matched with handlers based on the handler's lifestyle and environment. Consideration is also given to the size of the dog, the strength, pace of walk and energy levels. Each of these things is taken into consideration so to match dogs and humans to create the best relationship possible.
International Guide Dog Day is intended to honor the dogs that are working hard to help their handlers as well as all the people who work very hard to train and match dogs with their owners, creating such important life-changing relationships.
Adopt A Shelter Pet Day
Homeless pets face stark and heartbreaking statistics: The Humane Society of the Untied States estimates that animal shelters care for 6-8 million dogs and cats every year in the United States, of whom approximately 3-4 million are euthanized. But throughout the US, dedicated volunteers and shelter professionals are committed to saving as many animals as possible, improving their lives, and finding "forever homes" for these loving, worthy creatures.
Millions of companion animals in shelters across America are just waiting for a special home like yours. Navigating the adoption process isn't as hard as you think. We can help you find the perfect pet and discover how amazing adopting a pet can be.
When you're looking to add a pet to your life, consider adopting a homeless animal from your local shelter or rescue group.
Whether you want a puppy or a more mature dog, a purebred or a one-of-a-kind mixed breed, even a rabbit or hamster, your shelter has the best selection of animals anywhere—all screened for good health and behavior. Most shelters will even help you with spaying and neutering.
The animal shelter is your top source for a new pet, and our pet-care experts have compiled all the information you'll need to find your nearest shelter, select a pet who matches your lifestyle, and more.
National Animal Advocacy Day
Tuesday, April 30, 2013 is National Animal Advocacy Day. This is your chance to help make a difference by providing a voice to the voiceless.
Throughout the world thousands of animals are being abused, neglected, tortured, abandoned and murdered. Advances have been made to animal welfare laws but for the most part, animals are still considered property. As a result, those that have been tortured, beaten, and left to die very rarely receive justice.
However, animal lovers like yourself can help bring some justice to our animal friends by taking just a few minutes of your time to sign an on-line petition, make a donation to a local or national non-profit organization, write an email or letter to your local representative or volunteer at your local animal shelter. And the April 30th National Animal Advocacy Day is a great place to begin.
Below you will find links to some of the hottest on-line petitions to help start you on your way to animal advocacy. You can also visit
Care2 Petition Site
to find the petitions or causes that interest you. If you are motivated to write to your Connecticut representatives, please follow this
link
for their contact information.
It may not seem like a big deal adding your name to a petition and sharing with your social networks. But you have to understand that your voice and actions count. If just one other person follows your lead, it may cause a domino effect with more people acting in the best interest of animals worldwide.
"Think globally, act locally" may be an old saying but it is also a reality. With just a few clicks and key strokes on your computer, you may help save an animal's life today.
Tell Congress to Ban Horse Slaughter Once and for All! (ASPCA)
Tell the Canadian government to end the seal slaughter (HIS)
Urge the FDA to End Painful Tests on Animals (PETA)
Wolves In The Lower-48 States Need Your Help (Earth Justice)
Stabbing bulls to death is not culture (PETA UK)
Visit
Animal Advocacy Network
for more information on petitions and causes. If you would like alerts on future publications on
New Haven Animal Advocacy
, please
subscribe
. You will remain anonymous and it is completely free.
International Jazz Day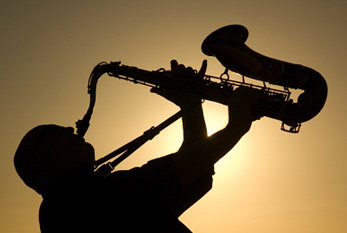 In November 2011, the United Nations Educational, Scientific and Cultural Organization (UNESCO) officially designated April 30 as International Jazz Day in order to highlight jazz and its diplomatic role of uniting people in all corners of the globe. International Jazz Day is chaired and led by Irina Bokova, UNESCO Director General, and legendary jazz pianist and composer Herbie Hancock, who serves as a UNESCO Ambassador for Intercultural Dialogue and Chairman of the Thelonious Monk Institute of Jazz. The Institute is the lead nonprofit organization charged with planning, promoting and producing this annual celebration.
International Jazz Day brings together communities, schools, artists, historians, academics, and jazz enthusiasts all over the world to celebrate and learn about jazz and its roots, future and impact; raise awareness of the need for intercultural dialogue and mutual understanding; and reinforce international cooperation and communication. Each year on April 30, this international art form is recognized for promoting peace, dialogue among cultures, diversity, and respect for human rights and human dignity; eradicating discrimination; promoting freedom of expression; fostering gender equality; and reinforcing the role of youth in enacting social change.
International Jazz Day is the culmination of Jazz Appreciation Month, which draws public attention to jazz and its extraordinary heritage throughout April. In December 2012, the United Nations General Assembly formally welcomed the decision by the UNESCO General Conference to proclaim April 30 as International Jazz Day. The United Nations and UNESCO now both recognize International Jazz Day on their official calendars.
2014
Osaka, Japan has been selected to serve as the 2014 Global Host City. This year's celebration will kick off with a daylong series of jazz education programs, including performances, roundtable discussions, master classes, instrumental workshops and more conducted by world-renowned jazz musicians and educators at the Osaka School of Music. The evening All-Star Global Concert at the famed outdoor Osaka Castle Park will feature performances by Toshiko Akiyoshi, John Beasley (Musical Director), Kris Bowers, Dee Dee Bridgewater, Terri Lyne Carrington, Theo Croker, Sheila E., Pete Escovedo, Roberta Gambarini, Kenny Garrett, James Genus, Roy Hargrove, Lalah Hathaway, Terumasa Hino, Earl Klugh, Marcus Miller, T.S. Monk, Gregory Porter, Claudio Roditi, John Scofield, Wayne Shorter, Esperanza Spalding, Lew Tabackin, Steve Turre and other internationally acclaimed artists, with further details to be announced shortly.
As in 2013, the Global Concert will be streamed live worldwide via the UNESCO, U.S. Department of State, and Thelonious Monk Institute of Jazz websites. Individuals and organizations the world over are invited to screen the concert live or organize their own unique event in honor of International Jazz Day. Over 100 countries have been confirmed already; see what activities will be happening near you by visiting the 2014 events page.
2013
Istanbul, Turkey was named the 2013 Global Host City for International Jazz Day. The city hosted a daylong series of jazz events including workshops and seminars, panels and roundtable discussions, film screenings, student master classes led by prominent musicians and educators, and – of course – live performances.
The crowning event of the celebration was the Global Concert in the Hagia Irene, a 4th-century Byzantine Church. The star-studded evening featured an extraordinary series of performances from Dale Barlow (Australia), John Beasley, Rubén Blades (Panama), Terence Blanchard, Igor Butman (Russia), Terri Lyne Carrington, Anat Cohen (Israel), Vinnie Colaiuta, Imer Demirer (Turkey), George Duke, James Genus, Robert Glasper, Herbie Hancock, Zakir Hussain (India), Al Jarreau, Bilal Karaman (Turkey), Ramsey Lewis, Pedrito Martinez, Hugh Masekela, Branford Marsalis, Keiko Matsui (Japan), John McLaughlin (Britain), Marcus Miller, Thelonious Monk, Jr., Milton Nascimiento (Brazil), Eddie Palmieri, Alevtina Polyakova (Russia), Jean-Luc Ponty (France), Dianne Reeves, Lee Ritenour, Hüsnü Şenlendirici (Turkey), Wayne Shorter, Esperanza Spalding, Joss Stone, Joe Louis Walker, Ben Williams, and Liu Yuan (China).
Attendees also heard remarks from International Jazz Day Co-Chairs Herbie Hancock and Irina Bokova, and guest speaker Martin Luther King III, among others. The evening's festivities were broadcast live online and on public television stations worldwide, with "Listening Parties" organized in countries from the U.S. to Trinidad and Tobago to Georgia to Bhutan.
In the true spirit of the Day, citizens the world over showed their love for jazz by participating in jam sessions, concerts, flash mobs, lectures, and film screenings; producing video tributes; and taking the conversation digital on Facebook, Twitter, and beyond.
2012
UNESCO and United Nations missions, U.S. embassies and government outposts around the world hosted special events for the first annual International Jazz Day on April 30, 2012. Universities, libraries, schools, community centers, performing arts venues and arts organizations of all disciplines around the world marked the day through concerts, education programs, seminars, lectures, book readings, public jam sessions, master classes, photo exhibitions, dance recitals, film and documentary screenings, theater presentations and spoken word performances. More than one billion people around the world were reached through 2012 International Jazz Day programs and media coverage.
In 2012, UNESCO and the Thelonious Monk Institute of Jazz presented three high-profile programs: a daylong celebration in Paris at UNESCO world headquarters; a sunrise concert in New Orleans' Congo Square, the birthplace of jazz; and a sunset concert at the United Nations General Assembly Hall in New York City. Among the world-renowned artists that participated were John Beasley, Tony Bennett, George Benson, Terence Blanchard, Richard Bona (Cameroon), Dee Dee Bridgewater, Candido, Terri Lyne Carrington, Ron Carter, Vinnie Colaiuta, Robert Cray, Jack DeJohnette, George Duke, Sheila E., Herbie Hancock, Antonio Hart, Jimmy Heath, Hiromi (Japan), Zakir Hussain (India), Chaka Khan, Angelique Kidjo (Benin), Lang Lang (China), Joe Lovano, Romero Lubambo (Brazil), Shankar Mahadevan (India), Ellis Marsalis, Wynton Marsalis, Hugh Masekela (South Africa), Christian McBride, Marcus Miller, Danilo Pérez (Panama), Wayne Shorter, Esperanza Spalding, Tarek Yamani (Lebanon), Treme Brass Band and Stevie Wonder. Hosts included Robert De Niro, Michael Douglas, Morgan Freeman and Quincy Jones.
The Institute and UNESCO will continue their partnership to encourage schools, universities, libraries, arts organizations, community centers and other entities in UNESCO's 195 member states to host jazz concerts and educational programs on International Jazz Day. Our goal is to reach people of all ages and backgrounds, in order to include them in this global celebration of freedom, creativity, and – above all – jazz.
National Honesty Day
National Honesty Day is today (April 30th), which means that, in theory, you should be able to ask any question you want and get a straightforward answer that's relatively free of fibs, lies, and falsehoods. Assuming, of course, that others have heard of the day and all that it entails. Otherwise, chances are you're going to get the same old rigmarole from everyone you engage.
Want to know where a politician really stands on a touchy subject? Now's the time to ask. Want to know if your true love is being as faithful as he or she claims? Fire away. If everyone plays by the rules today, there should be one or two fewer episodes of Maury for us to watch this season, but it's a small price to pay to get people to be truthful with one another.
Here in the States, National Honesty Day was designed to celebrate the truthfulness of a pair of past presidents, namely George Washington and Abraham Lincoln. Of course, considering that the whole Washington/cherry tree story was a total fabrication to illustrate the guy's honesty, you could say that the holiday was founded on a lie. We'll just sweep that little tidbit under the proverbial rug for now. No sense spoiling a good thing.
M. Hirsh Goldberg, former press secretary and author of several books, created the holiday back in the 1990′s while doing research for his tome "The Book of Lies", a collection of words, sentences, and paragraphs that has been translated into several language. Goldberg felt that the holiday should come at the end of April since the first day of the month encourages people to spread tall tales and complete fabrications. Then again, maybe Goldberg really came up with the idea in order to sell more books. That's just idle speculation on my part.
Will you be participating in National Honesty Day? Let us know in the comments section. In the meantime, why not see what folks on Twitter are saying about being truthful for 24 long hours.
National Oatmeal Cookie Day
"O" is for oatmeal and that's good enough for me. April 30 is National Oatmeal Cookie Day.
Oatmeal cookies are a big deal in our house. We like to think that they're healthier than regular cookies, but that doesn't stop them from lasting one, maybe two days. Oatmeal cookies are very versatile and can be customized to your liking - nuts, no nuts, raisins, no raisins, chocolate chips (but really, who doesn't like chocolate chips in their cookies?).
Oats take the place of most of the flour in oatmeal cookies, and you typically only need one egg to bind them so already that's healthier than your average cookie. Rolled or old fashioned oats work best here, but in a pinch I've used a sachet of instant oats too.
The rest of the ingredients are really going to depend on your taste. Some recipes eliminate sugar altogether by substituting honey and molasses; some call for whole wheat flour instead of all purpose; some even include adding oil.
My perfect oatmeal cookie has toasted walnuts and semi-sweet chocolate chips in it, and the cookie is chewy in the center but crisp on the edges. I achieve this by pulling them out of the over a minute before they look like they're done, and removing them to a cooling rack immediately. Storage is also important; if you pack them away while they're still warm, the steam that's generated will leave your cookies slightly softer and sometimes soggy.
It took a while to find the perfect recipe for our oatmeal cookies, and it's been tweaked a few times to our taste, but believe me, no one complained about the extra batches of cookies lying around while we were figuring that all out.
National Raisin Day
It's National Raisin Day! People have been dehydrating grapes to make raisins for thousands of years. The practice dates back to 2000 B.C. and originated in Persia and Egypt. Raisins were also highly prized by the Ancient Romans, who used this delicious snack food to barter. They also awarded raisins as prizes at sporting events!
Raisins are low in fat and contain important nutrients like iron, copper, calcium, and antioxidants. Raisins first became commercially popular in 1873 when a heat wave destroyed acres and acres of California grape vines. One grower decided to sell the dried grapes and marketed them as a "Peruvian delicacy." Today, California produces half of the world's raisin supply!
To celebrate National Raisin Day, snack on a box of raisins or bake a delicious batch of oatmeal raisin cookies!
SpankOut Day
This year marks the 16th anniversary of SpankOut Day, a national event designed to raise awareness about spanking and to encourage parents, teachers and caregivers to find alternatives to corporal punishment.
The day is sponsored by the Center for Effective Discipline, who says:
"SpankOut Day USA was initiated in 1998 to give widespread attention to the need to end corporal punishment of children and to promote non-violent ways of teaching children appropriate behavior. EPOCH-USA (End Physical Punishment of Children) sponsors SpankOut Day USA on April 30th of each year. All parents, guardians, and caregivers are encouraged to refrain from hitting children on this day, and to seek alternative methods of discipline through programs available in community agencies, churches and schools."
Since 1998, over 1,000 informational events on child discipline have been carried out by organizations on SpankOut Day USA and thousands of people have participated.
The organization is hosting a week-long event on Facebook beginning on April 23 to help bring awareness to the day. They also offer Twelve Ways to Celebrate SpankOut Day in Your Community.
You can find much more information at the Center for Effective Discipline web site, such as which states allow corporal punishment in the schools and how parents and kids can take a stand.
Here in Minnesota, corporal punishment is not supposed to be allowed in the schools. However, the state Supreme Court says the practice is legal unless punishment is excessive or cruel and in 2008 they ruled in favor of a teacher who paddled a boy 36 times.
While at least 29 countries outlaw the physical punishment of children, it is still legal for parents to use physical punishment in every state in the U.S.
Bugs Bunny Day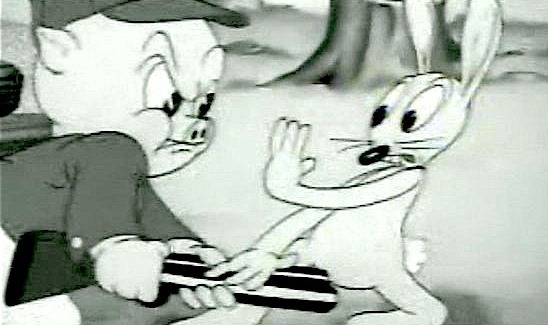 Oh, yes, some Bugs Bunny fans will tell you that July 27 is Bugs Bunny Day. That is the anniversary of the 1940 debut of the familiar rabbit and his adversary, Elmer Fudd. In that July debut people also heard for the first time Bugs's famous line, "What's up, Doc?"
But today is the real anniversary of Bugs Bunny. The "wascally wabbit" first appeared on April 30, 1938, in a short theater cartoon called "Porky's Hare Hunt." Perhaps the reason people don't recognize Bugs from that early cartoon is that he was credited as "Happy Rabbit." But, you know what they say, if it looks like Bugs Bunny, and talks like Bugs Bunny, and moves like Bugs Bunny...then it IS Bugs Bunny, no matter what they call it!"
Enjoy Bugs Bunny!
With
this free WB game
, you can help Bugs gather carrots. Be sure to get a few carrots to munch on while you play!
Boomerang has all sorts of Bugs Bunny activities, such as
this coloring page
,
this painting activity
, and even
a carrot cake recipe
.
Here
is a lesson in how to draw Bugs Bunny.
Watch some silly bits from Looney Tunes cartoons. Like
these
. (
Here
is the full cartoon from one of those bits.)
Walpurgis Night
Halloween isn't the only night when the supernatural rules.
There's a penetrating chill in the wind. The bright moon rises behind the shivering, nearly naked trees. A profound sense of foreboding permeates the darkness. This is the night, after all, when witches ride their broomsticks through the sky, and the natural world is forced to confront the powers of the supernatural.
No, it isn't October 31 and this is not Halloween. It's April 30 and it's Walpurgis Night.
Like Halloween, Walpurgis has its roots in ancient pagan customs, superstitions and festivals. At this time of year, the Vikings participated in a ritual that they hoped would hasten the arrival of Spring weather and ensure fertility for their crops and livestock. They would light huge bonfires in hopes of scaring away evil spirits.
But the name "Walpurgis" comes from a very different source. In the 8th Century, a woman named Valborg (other iterations of the name include Walpurgis, Wealdburg and Valderburger) founded the Catholic convent of Heidenheim in Wurtemburg, Germany. She herself later became a nun and was known for speaking out against witchcraft and sorcery. She was canonized a saint on May 1, 779. Since the celebration of her sainthood and the old Viking festival occurred around the same time, over the years the festivals and traditions intermingled until the hybrid pagan-Catholic celebration became known as Valborgsmässoafton or Walpurgisnacht - Walpurgis Night.