Day of Silence
The Day of Silence is the Gay, Lesbian and Straight Education Network's (GLSEN) annual day of action to protest the bullying and harassment of lesbian, gay, bisexual, and transgender (LGBT) students and their supporters. Students take a day-long vow of silence to symbolically represent the silencing of LGBT students and their supporters.
The Day of Silence has been held each year in April since 1996. The 2012 Day of Silence was April 20, and in 2011 it was on April 15. The most recent Day of Silence was on April 19, 2013. It will next be observed on April 11, 2014.
he Day of Silence is organized as a grassroots project by the GLSEN. Students are encouraged to obtain permission from their school before organizing the event. GLSEN states that hundreds of thousands of students at more than 8,000 schools participated in the 2008 Day of Silence.
Created by then-student Maria Pulzetti, the first event was organized by students at the University of Virginia in 1996. Pulzetti explained: "I wanted to do something for BGLAD week that would impact many people at the school and that would be very visible...I knew that if we held panel discussions and events like that, the only people who would come would be the people who already were fairly aware."
In 2000 Gilliam, Chloe Palenchar, and GLSEN National Student Organizer Chris Tuttle developed the proposal for the day to become an official project of GLSEN. GLSEN developed its first-ever "student leadership team" as part of the Day of Silence.
In 2008, the Day of Silence was held in memory of Lawrence King, an eighth grader from E.O. Green Middle School who was shot by classmate Brandon McInerney.
Barbershop Quartet Day
April 11 is Barbershop Quartet Day. It is the founding day of the Society for the Preservation and Encouragement of Barbershop Quartet Singing in America. The SPEBQSA was founded in Tulsa, Oklahoma. The Barbershop Quartet dates back to the early 1900s but it was the SPEBQSA who made it stay vital. Owen C. Cash, a tax attorney and Rupert I Hall, an investment banker met in Kansas City during a snow storm. The two decided to hold a songfest on the roof garden of the Tulsa Club. On April 11, 1938 Twenty six men met that night and by the third meeting 150 gathered to harmonize.
What is a Barbershop Quartet? A Barbershop Quartet is made up of four vocalists; one lead singer, one tenor, one bass and one baritone. The singers can harmonize using their vocals. The music is lighthearted and allows for full range of the vocalists' skills. During the 1940's the Barbershop Quartet was quite the rage. Barbershop Quartets are part of American culture and considered an American Art form.
Today Barbershop Quartets still compete on the local and national level. They perform at many different events. SPEBSQSA is the world's largest all male singing organization with more than 800 chapters in America and Canada and more than 4000 barbershop members in other parts of the world. The SPEBSQSA's headquarters was in Kenosha, Wisconsin before moving to Nashville, Tennessee in 2007.The SPEBSQA is now known as the Barbershop Harmony Society and still keeps the Barbershop Quartet tradition alive.
http://www.barbershop.org/
International Louie Louie Day
Even if this man never wrote "LOUIE LOUIE," he should go down in history as one of the true pioneers in American rhythm & blues, as one of the great songwriters, singers, and "musical utility men." As a songwriter, he created some great hits for The Kingsmen, Etta James, Louis Prima, The Sonics, and many others. As a singer, often singing bass and tenor in the same song, he inspired many to emulate his style, including Barry White, who performed an incredible version of "LOUIE LOUIE" on his BEWARE album. He is listed as one of Frank Zappa's inspirations on the ground-breaking FREAK OUT debut album by the Mothers of Invention. He is one of the great underdogs in the American music story. He is Richard Berry, and he deserves your attention.
Richard Berry was born on April 11, 1935 in Extension, Louisiana. When he was one year old, he was brought to Los Angeles, where he lived most of his life. As a child, he had an injury to his hips, and used crutches until the age of six, when he had corrective surgery. His first musical venture was the ukulele, which he learned at a summer camp for crippled children. At Jefferson High School in Los Angeles, California, Richard Berry was a respected member of the local doo-wop music community that included Jesse Belvin, Cornel Gunter, Young Jessie, Curtiss Williams and Gaynel Hodge, among others. One of the first groups he joined was harmony group known as the Flamingos. Later, Richard joined a group that became known as the Flairs, and was involved with a variety of different musical projects, recording for Dolphin's of Hollywood (unintentionally- but that's a story in itself), Modern Records, Flair Records, and Flip Records. He provided the uncredited lead vocal for the original recording of Leiber and Stoller's "Riot In Cell Block #9" with the Robins, which later evolved into the Coasters. He also contributed the male counterpart voice for Etta James' recording of "Roll With Me, Henry" (a song with its own share of controversial innuendoes), which was written as an answer to Hank Ballard's "Work With Me, Annie."
The original "LOUIE LOUIE" was written in 1955 by Richard Berry and released as a single in 1957 on Flip Records. Recorded with the Pharaohs, Richard created a catchy, somewhat calypso diddy that was originally intended as the B-side for his recording of "You Are My Sunshine." At the time that Richard Berry released "LOUIE LOUIE," he was ready to expand his musical horizons from his doo-wop musical roots. As a founding member of the Flairs, he had various degrees of success with his recordings on Modern Records. When he was offered the opportunity to record on Flip Records, he was trying out a new sound, playing with a local Latin rhythm and blues band known as (Rick Rillera &) The Rhythm Rockers. Inspired by certain Latin rhythms, Berry wrote his creation on a napkin backstage between musical sets, and waited a year before recording the song that would eventually become the world's greatest party song.
Although Berry's version was a moderate success in the Los Angeles area, he wound up selling the publishing rights before the song had run its course to pay for his wedding to Dorothy Adams. Yet somehow, instead of fading into obscurity, "LOUIE LOUIE" was adopted by countless American bar bands and became especially popular in the Pacific Northwest region.
Years later, he discovered he made a mistake by prematurely selling the publishing rights for the song that would later be adopted as "the universal party song." With the help of an organization by the name of Artists Rights Enforcement, Richard Berry was able to recover some of his publishing rights in 1986. In 1992, "LOUIE LOUIE" was sold to Windswept Pacific, a publishing company based in Beverly Hills, and Richard Berry received a substantial payment.
In 1983, he traveled to KFJC, a college radio station based in Los Altos Hills, California, where a marathon took place to celebrate the massive impact of this song. Titled "Maximum Louie Louie," this event marked the first time Richard Berry had ever met any member of the Kingsmen, as Jack Ely, the original vocalist, flew down from Oregon for this special occasion. Heavily promoted by a very ambitious all-volunteer staff, this event was covered by national and international media, and lasted for 63 hours, with over 800 different versions of the song.
Prior to this particular event, Richard Berry received very little acknowledgment for his musical legacy. Soon afterwards, he was bombarded with requests for interviews, and performances around the country. As Richard received recognition as an internationally renown musician, financially successful after many years of struggling in the music circuit, he continued to live in his old neighborhood of South Central Los Angeles, working within his community to make it a better place. He continued to perform shows around the country, but had cut back considerably after a heart aneurysm operation in December 1994.
For the first time in over thirty-five years, Richard Berry got together with his old band-mates The Pharaohs for a special benefit that also featured another one of his back-up bands, The Dreamers. The event was a benefit performance for the Doo Wop Society of Southern California, and took place on February 24, 1996 at the Petroleum Club in Long Beach.
Richard Berry left this world on January 23, 1997. He died in his sleep at his home in Los Angeles.
National Cheese Fondue Day
It's National Cheese Fondue Day! Cheese fondue originated in Switzerland at the beginning of the 19th century. Based on the simple ingredients (melted cheese and whatever leftovers you want to use for dipping) historians believe that fondue began as a peasant meal.
A cheese fondue usually includes a blend of different cheeses like Gruyere, Emmental, Raclette, and cheddar. You can also add ingredients such as milk, spices, cream, wine, or brandy for additional flavor and to thicken the mixture. A traditional fondue pot is called a "caquelon." The heavy earthenware vessel promotes even heat distribution and produces a delicious smooth fondue!
To celebrate National Cheese Fondue Day, invite some friends over for a fondue potluck. Ask everyone to bring dippers like bread, steamed vegetables, cured meats, and fresh fruit. Bon appétit!
National Eight-Track Tape Day
It's time to take a trip down music's memory lane and get "reel." Move over CDs and iPods, it's 8-Track Tape Day, also known as National Eight Track Tape Day. Although the origins of this annual "holiday" are unknown, Eight Track Tape Day is observed every year on April 11.
While the younger generation has probably never heard of them much less ever used one, eight track tapes were the MP3s, CDs or records of the day – only bulkier and a whole lot more aggravating. "Invented" in 1964 by Bill Lear, RCA, Ford, Motorola and Ampex, these popular portable tapes could be played at home or on the go in the car. Once you popped that tape into the Learjet Stereo 8 player, it was time to rock on and get your groove or disco on!
While they were convenient and easy to use, the fragile magnetic tape inside that bulky plastic cartridge would inevitably snap, skip, crease or unwind by the mile at the most pivotal moment during your favorite song! And every once-in-a-while, the player would eat the tape! Now that was a real bummer especially when you were trying to get your groove on!
While extremely popular, the lifespan of the 8-track tape was a short one. They were pretty much a thing of the past by the early 80s but no worries. You still can find them at yard sales, flea markets and online.
While the medium has changed over the years, music continues to play a pivotal role in today's culture. And just for the "record," there is a Vinyl Record Day too.
National Pet Day
Today is National Pet Day! This holiday is all about appreciating and celebrating the wonderful pets in your life. Did you know that there are approximately 86.4 million pet cats and 78.2 million pet dogs living in the United States today? Gerbils, birds, turtles, and fish are also very common. If you consider your pet a member of the family, you are by no means alone. Six out of ten pet owners feel the same way!
Celebrity pet lifestyle expert and animal welfare advocate Colleen Paige founded
National Pet Day
to raise awareness about the importance of pet adoption. The motto of the holiday is "Don't shop! Adopt!" and it is sponsored by the Animal Miracle Foundation, whose mission is to help animals in shelters find forever homes.
To celebrate National Pet Day, take your dog on a long walk or give your cat a little extra catnip to show your love and appreciation. Not a pet owner? Consider making a donation or volunteering at your
local pet shelter
. Happy National Pet Day!
World Parkinson's Day
April 11 World Parkinson's Day
World Parkinson's Day is celebrated annually on April 11, Dr James Parkinson's birthday. The day is dedicated to advocating for people with Parkinson's disease. World Parkinson's Day increases awareness of Parkinson's and is intended to spur new research and treatment initiatives.
Parkinson's disease was first described by English physician Dr James Parkinson in his work entitled An Essay on the Shaking Palsy (1817). In this short essay Parkinson wrote about 'Involuntary tremulous motion, with lessened muscular power, in parts not in action and even when supported; with a propensity to bend the trunk forwards, and to pass from a walking to a running pace: the senses and intellect being uninjured.' Four decades later, Dr Jean-Martin Charcot added rigidity to Parkinson's clinical description and attached the name Parkinson's disease to the syndrome.
Why is the tulip a symbol of Parkinson's?
On April 11, 2005, the Red Tulip was launched as the Worldwide Symbol of Parkinson's disease at the 9th World Parkinson's disease Day Conference in Luxembourg. The story of the Parkinson Tulip began in 1980 in the Netherlands when J.W.S. Van der Wereld, a Dutch horticulturalist who had Parkinson's disease, developed a red and white tulip. In 1981, Van der Wereld named his prized cultivar, the 'Dr James Parkinson' tulip, to honour the man who first described his medical condition and to honour the International Year of the Disabled.
The tulip received the Award of Merit that same year from the Royal Horticultural Society in London England, and also received the Trial Garden Award from the Royal General Bulb Growers of Holland. It is described as a flower: 'exterior, glowing cardinal red, small feathered white edge, outer base whitish; inside, currant-red to turkey-red, broad feathered white edge, anthers pale yellow'.
What is Parkinson's disease?
Parkinson's disease is a neurodegenerative disorder and affects nerve cells which are responsible for motor functions of the body. Parkinson's patients have difficulty in carrying out movements at a normal speed. Hence, they take longer to perform even normal day-to-day activities. Apart from slowness in their body, Parkinson's patients' limbs tend to be either stiff or shake uncontrollably. Other non-motor symptoms like pain, sleep disturbances, irregular bowel movements, fainting spells, depression, anxiety, fatigue and memory problems also occur. There is no cure for the disease but medications and surgery can provide some relief.
National Teach Children to Save Day
Today April 11 is National Teach Children to Save Day, an annual tradition that was instituted by the American Bankers Association (ABA) Education Foundation 15 years ago. Provided that your child does not have a severe mental handicap, it is never too early to teach your special needs kid how to save money. Money management is a very important skill that your child will need to practice for the rest of his or her life, which will most likely necessitate an above average amount of money due to expenses resulting from his or her special needs.
According to its website (
http://www.aba.com/Pages/default.aspx
), the ABA Education Foundation provides financial education resources and sponsors programs like Teach Children to Save and Get Smart About Credit (a program specifically for young adults) in an effort to help bankers improve their communities. Parents also need to be involved in this event. There are some ways you can teach your special needs kid how to save money. For instance, the ABA Education Foundation's Parent Money Manual (which can be seen at
https://www.aba.com/Engagement/Pages/teachchildrentosave.aspx
) lists and explains eight personal finance ideas that parents can demonstrate for their kids. The eight ideas are as follows:
Children Learn From You
Needs or Wants?
Divide and Conquer
Bank on Knowledge
Pay by the Chore
Budget, Budget, Budget
Planning on a Budget
Back-to-School Saving
The ABA Education Foundation is also promoting a "Race to Save" campaign in which banks all over the United States plan to open 15,000 youth savings accounts. The foundation's website also has resources for kids such as budgeting tips and a financial calculator. There is also a newsletter called "Money Talks" to which children can subscribe. The three banks in the Orlando area that are participating in National Teach Children to Save Day are FirstBank Florida (http://www.firstbankfla.com), Old Florida National Bank (http://www.oldfnb.com), and SunTrust Bank (http://www.suntrust.com). SunTrust Bank is also participating in the "Race to Save" campaign. You can refer to their websites for additional information.
Today and every single day from now on, you should think about how to teach good money management to your special needs kid. For more information about National Teach Children to Save Day, you can go to the websites stated above. After all, the famous saying that you probably heard when you were a kid is true: "A penny saved is a penny earned."
National Submarine Day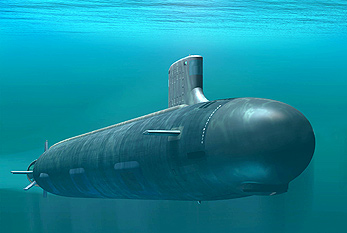 April 11 is commemorated by the United States submarine community as Submarine Day, the anniversary of April 11, 1900 when the American Government purchased its first commissioned submarine, the USS Holland.
A submarine is a watercraft capable of independent operation underwater. It differs from a submersible, which has more limited underwater capability. The term submarine most commonly refers to a large crewed autonomous vessel. However, historically or colloquially, submarine can also refer to medium-sized or smaller vessels (midget submarines, wet subs), remotely operated vehicles or robots.
The adjective submarine, in terms such as submarine cable, means "under the sea". The noun submarine evolved as a shortened form of submarine boat (and is often further shortened to sub). For reasons of naval tradition submarines are usually referred to as "boats" rather than as "ships", regardless of their size.
Although experimental submarines had been built before, submarine design took off during the 19th century, and they were adopted by several navies. Submarines were first widely used during World War I (1914–1918) and now figure in many large navies. Military usage includes attacking enemy surface ships or submarines, aircraft carrier protection, blockade running, ballistic missile submarines as part of a nuclear strike force, reconnaissance, conventional land attack (for example using a cruise missile), and covert insertion of special forces. Civilian uses for submarines include marine science, salvage, exploration and facility inspection/maintenance. Submarines can also be modified to perform more specialized functions such as search-and-rescue missions or undersea cable repair. Submarines are also used in tourism, and for undersea archaeology.
Most large submarines consist of a cylindrical body with hemispherical (and/or conical) ends and a vertical structure, usually located amidships, which houses communications and sensing devices as well as periscopes. In modern submarines this structure is the "sail" in American usage, and "fin" in European usage. A "conning tower" was a feature of earlier designs: a separate pressure hull above the main body of the boat that allowed the use of shorter periscopes. There is a propeller (or pump jet) at the rear and various hydrodynamic control fins as well as ballast tanks. Smaller, deep diving and specialty submarines may deviate significantly from this traditional layout.
Submarines have one of the largest ranges of capabilities in any vessel, ranging from small autonomous examples to one- or two-person vessels operating for a few hours, to vessels which can remain submerged for 6 months such as the Russian Typhoon class – the biggest submarines ever built and in use. Submarines can work at greater depths than are survivable or practical for human divers. Modern deep diving submarines are derived from the bathyscaphe, which in turn was an evolution of the diving bell.