National Auctioneers Day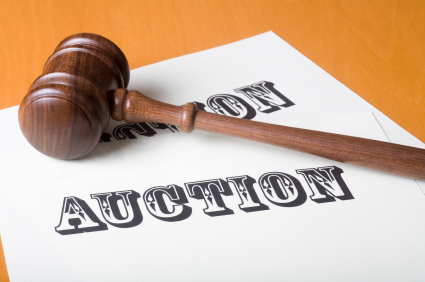 The third Saturday in April is an important day in the lives of auctioneers every year, 'National Auctioneers Day.' This special day is recognized by auctioneers across the world as a day to reflect back on one of history's oldest professions and celebrate the profession's rich history and traditions, as well as its future.
"For over 2,000 years, auctioneers have played a critical role in commerce," said National Auctioneers Association President Mark Rogers, CAI, AARE. "The public, businesses and nations have depended on the professional services of auctioneers for centuries. They have entrusted us with their most valued and prized possessions to sell. We celebrate National Auctioneers Day to commemorate our great profession's history and celebrate the work for our forefathers who built the foundation for our industry's future."
The last bastion of the competitive free enterprise system, auctions and the age-old profession of auctioneering continues to grow every year. It is estimated that approximately a quarter-trillion dollars in goods and services are sold by live auction every year in the United States. Online or on the lawn, auctions continue to grow in popularity with consumers. Bidders enjoy the thrill of competition with an auction and the rush that comes with the chase for treasures. Auctions are one of the most effective and efficient means of turning assets into cash quickly. Most importantly, consumers come back to auctions time and time again because of the fun and entertainment.
Auction Fun Facts:
"Auction" derives from the Latin word "Auctus" which means "increasing"
The first recorded auctions appeared in Babylon in 500 B.C.
The Roman Empire was sold at auction in 193 A.D.
Founded in 1674, Stockholms Auktionsverk is the oldest auction house still in business.
Pilgrims utilized auctioneers to establish commerce and auctions were used to sell crops, livestock, furs, tobacco and other assets.
America's first president, George Washington, was an avid auction buyer
Commonly referred to as "Colonel", the nickname given to auctioneers originated after the Civil War when only officers of the Colonel rank could conduct auctions of war plunder.
The Jones' National School of Auctioneering and Oratory was the first American auction school. The school open in Davenport, Iowa in 1905.
During the Great Depression, auctioneers traveled the country liquidating the estates of farmers whose farms failed because of drought and bank foreclosures.
In the 1950s, auctions in the United States expanded to multiple marketplaces and banks, accountants, attorneys and government agencies began using auctioneers to liquidate assets and surplus property.
Not including the millions of transactions that occur through online auction websites like eBay, auctioneers sell approximately a quarter-trillion dollars in goods and assets annually in the United States.
The largest sector of auctions automobile auctions with approximately $80 billion in vehicles sold annually by auctioneers.
The fastest growing sector of the auction industry is real estate auctions and benefit auctions.
The National Auctioneers Association (NAA) and its members, encourage the public to enjoy Saturday, April 16 by attending an auction. To learn more about auctions, find an auction or auctioneer near you, visit NAAauction.com.
About the National Auctioneers Association (NAA) headquartered in Overland Park, Kansas, the National Auctioneers Association (NAA) represents the interests of thousands of auctioneers in the United States, Canada and across the world. Founded in 1949, the mission of the NAA is to promote the auction method of marketing and enhance the professionalism of its members through education and technology. To learn more visit Auctioneers.org.
Husband Appreciation Day

If you happen to have a husband, this may be his lucky day! It's Husband Appreciation Day! While the origins of this annual "holiday" are unknown, the event is observed on the third Saturday in April.
While most of us take our significant others for granted from time-to-time, this day is all about telling and/or showing that special man in your life just how much he means to you. It only takes a moment to give a loved one a great big hug, a lingering kiss or a heartfelt compliment.
Ways to Appreciate Your Hubby
Whip up his favorite dinner or dessert.
If he is usually the lawn mower in the family, today is your turn.
Make him a "Take the Day Off From Household Chores" certificate.
Make him a CD of his favorite tunes.
Offer to go to a movie of his choice – no chick-flicks allowed.
Is he an avid reader? Download a brand new or all-time fav eBook.
Make a coupon booklet with various coupons – free back massage, free foot rub, free boys night out, etc.
Write a poem or heartfelt letter expressing your feelings.
Go on a picnic.
Get a sitter and make it a romantic night on the town.
Silly and Sentimental Sayings & Quotes About Husbands and Marriage
Many marriages would be better if the husband and the wife clearly understood that they are on the same side. – Zig Ziglar
If you want your spouse to listen and pay strict attention to every word you say, talk in your sleep. - Anon
Let the wife make the husband glad to come home and let him make her sorry to see him leave. – Martin Luther
Never criticize your spouse's faults; it it weren't for them, your mate might have found someone better than you. – Jay Trachman
All women should know how to take care of children. Most of them will have a husband some day. – Franlin P. Jones
I love being married. It's so great to find that one special person you want to annoy for the rest of your life. - Rita Rudner
The relationship between husband and wife should be one of closest friends. – B.R. Ambedkar
All marriages are happy. It's the living together afterward that causes all the trouble. - Raymond Hull
My life really began when I married my husband. – Nancy Reagan
When a wife has a good husband it is easily seen in her face. – Johann Wolfgang von Goethe
The husband who wants a happy marriage should learn to keep his mouth shut and his checkbook open. – Groucho Marx
A woman worries about the future until she gets a husband while a man never worries about the future until he gets a wife. - Proverb
A happy home is one which each spouse grants the possibility that the other may be right though neither believes it. - Don Fraser
good marriage would be between a blind wife and a deaf husband. – Michel de Montaigne
A good husband is healthy and absent. – Japanese Proverb
I never knew what real happiness was until I got married. And by then it was too late. - Max Kauffman
My husband said he needed more space. So I locked him outside. – Roseanne Barr
My husband and I divorced over religious differences. He thought he was God and I didn't. - Unknown
National Garlic Day
If you haven't already been made aware, April 19 was National Garlic Day! In honor of the pungent little cloves, here is some history and information on its nutritional content and medicinal properties, along with some tips on how to incorporate garlic into your meals.
Garlic has a very lengthy history, dating back as far as 6,000 years and known for its use for both culinary and medicinal purposes. Native to central Asia, it has long been a staple in the Mediterranean diet. The cloves were most commonly used as a seasoning in cuisines of Europe, Asia, and Africa. It was also known to ancient Egyptians, having said to be fed to workers who built the Great Pyramid of Giza; the Egyptians believed it boosted their stamina. Plague-phobic Europeans even ate whole cloves of garlic in order to fight off what was known as the Black Death.
America, on the other hand, hasn't always loved garlic, though. At one time, it was frowned upon, dubbed "Bronx vanilla" and "Italian perfume" in the 1920s. It wasn't until about 1940 that America embraced garlic and recognized its value.
The pungent cloves have become known as nature's wonder drug, being recognized for its medicinal properties. Here are some reasons why:
Although not a substitute for prescribed medicine, with use of one or two medium-sized cloves per day, garlic has been shown to assist with blood pressure and LDL cholesterol management.
Within the arterial system, studies have shown garlic reduces atherosclerotic buildup (plaque). Additionally, garlic helps to prevent blood clots from forming, therefore, reduces risk of stroke.
Garlic has anti-fungal and anti-viral properties.
Tests have shown that garlic is a proven anti-oxidant, especially aged garlic, which therefore protects the body against damaging free radicals.
Garlic has been credited with extending human longevity.
In its raw form, garlic is a potent and natural antibiotic, killing strains of bacteria that have become resistant or immune to modern antibiotics.
Garlic may help to remove heavy metals from the body, such as lead and mercury.
Folk medicine tells us that there are a number of garlic based treatments that claim to treat or cure earache.
Garlic was used as an antiseptic to prevent gangrene during WWI and WWII, a serious and potentially life-threatening condition that arises when a considerable mass of body tissue dies.
Cloves of garlic cloves have long been used as a remedy for infections, such as digestive disorders, chest problems, and fungal infections.
There is a long tradition in herbal medicine where garlic is used to treat hoarseness and coughing, dating as far back as Cherokee tribes using it as an expectorant for coughs and croup, a respiratory condition that interferes with normal breathing.
Garlic has a reputation for protecting individuals from mosquito bites, working as a natural mosquito repellent.
Consuming garlic lowers, or at least helps, to regulate blood sugar.
Garlic is rich in protein, along with vitamins A, B-1, and C. It also contains essential minerals such as calcium, magnesium, and iron, in addition to 17 different amino acids.
Although there is no cure for snoring, traditional medicine claims that garlic in its "stinking rose" form and other "hot" foods (onions, horseradish, etc.) reduce it.
Garlic has been claimed to prevent certain types of cancer, such as stomach and colon cancers. Countries where garlic is consumed in higher amounts have been found to have an overall lower prevalence of cancer.
It has been suggested that garlic might help to fight against acne, although scientific evidence does not support this theory.
Garlic is said to provide an enhanced sense of well-being, making you feel happy just by consuming it.
If not for medicinal purposes, garlic can add great flavor to many culinary dishes. Garlic can be consumed both raw or cooked. It can be used whole, crushed, chopped, minced, squashed, baked, roasted; you name it. Although, the finer the chop, the stronger the taste. Cooked garlic also has a milder, sweeter taste than raw, and roasted garlic has a completely different taste. It can also be substituted with garlic powder, although it has a different taste (1/8 teaspoon = one clove).
Extra garlic can be used as a seasoning, reducing the need for salt and inadvertently lowering sodium levels. You can even replace your salt shaker with garlic salt. Use garlic alone or with a combination of other herbs such as onion salt, basil, parsley, or black pepper.
Garlic can be applied to breads to create classic dishes, such as garlic bread. Oil can also be flavored with garlic cloves, and then be used to season vegetables, meats, breads, and pasta. Add roasted garlic to salsas, dips, and sauces. Garlic is even a great addition to salads, and cooked garlic is said to have a very mild, nutty flavor that goes well with chocolate and other sweets.
However, even garlic has its possible side effects, especially if used in excess. Over-eating garlic can produce problems, particularly irritation or damage to the digestive tract. Some individuals may even be allergic to garlic, showing signs of skin rash, temperature, and headaches. Garlic can also potentially disrupt anti-coagulants and research has concluded that garlic supplements may cause potentially harmful side effects when combined with medication used to treat HIV and AIDS.
As with anything else, if used for medicinal purposes, always consult your doctor first.
Of course, garlic is also known for causing bad breath, which by the way, can be neutralized by sipping milk or eating parsley!
How do you enjoy eating your garlic?
National Hanging Out Day
Every year, on April 19th, Project Laundry List joins together with hundreds of organizations from around the country to educate communities about energy consumption. National Hanging Out Day was created to demonstrate how it is possible to save money and energy by using a clothesline.
The Concept
Project Laundry List For many people, hanging out clothes is therapeutic work. It is the only time during the week that some folks can slow down to feel the wind and listen to the birds. Consistent use of clotheslines or drying racks can save the average household much more than a hundred dollars every year in energy bills. Clothes last longer and smell better, too.
Some communities prohibit clotheslines, ostensibly, for aesthetic reasons. National Hanging Out Day is a time to protest such draconian covenants. In some states, "Right to Dry" legislation is being introduced to override these restrictive community regulations that ban the use of clotheslines.
In this country, six to ten percent of residential energy use goes toward running clothes dryers. The average American uses more energy running a clothes dryer than the average African uses in a year for all her energy needs. A typical National Hanging Out Day event will make people aware of these startling facts. Handing out wooden clothespins, generating community discussion about simple ways to save energy, and providing basic information about local energy sources are the three central activities of most National Hanging Out Day events.
Laundry is used as a beautiful art form to attract public attention. Statistics and sentiments are often painted on T-shirts and pants to make the case for using a clothesline (e.g., "Hang Your Pants, Stop the Nuke Plants").
Is your community dependent on large hydroelectric dams, nuclear plants, or fossil fuels? Celebrate and encourage the use of that glorious, big reactor in the sky—our Sun—by holding a National Hanging Out Day event in your community. Hanging out clothes in public places to make an environmental statement started in 1995 at Middlebury College, when students got together to mobilize, educate and energize other students.
Get Active
To involve yourself and community, contact Project Laundry List, send a contribution, and pass this description along to a friend. Register your local group as a supporter of National Hanging Out Day.
Oklahoma City Bombing Commemoration Day
Just after 9 a.m., a massive truck bomb explodes outside the Alfred P. Murrah Federal Building in Oklahoma City, Oklahoma. The blast collapsed the north face of the nine-story building, instantly killing more than 100 people and trapping dozens more in the rubble. Emergency crews raced to Oklahoma City from across the country, and when the rescue effort finally ended two weeks later the death toll stood at 168 people killed, including 19 young children who were in the building's day-care center at the time of the blast.
On April 21, the massive manhunt for suspects in the worst terrorist attack ever committed on U.S. soil by an American resulted in the capture of Timothy McVeigh, a 27-year-old former U.S. Army soldier who matched an eyewitness description of a man seen at the scene of the crime. On the same day, Terry Nichols, an associate of McVeigh's, surrendered at Herington, Kansas, after learning that the police were looking for him. Both men were found to be members of a radical right-wing survivalist group based in Michigan, and on August 8 John Fortier, who knew of McVeigh's plan to bomb the federal building, agreed to testify against McVeigh and Nichols in exchange for a reduced sentence. Two days later, a grand jury indicted McVeigh and Nichols on murder and conspiracy charges.
While still in his teens, Timothy McVeigh acquired a penchant for guns and began honing survivalist skills he believed would be necessary in the event of a Cold War showdown with the Soviet Union. Lacking direction after high school, he enlisted in the U.S. Army and proved a disciplined and meticulous soldier. It was during this time that he befriended Terry Nichols, a fellow 13 years his senior, who shared his survivalist interests.
In early 1991, McVeigh served in the Persian Gulf War and was decorated with several medals for a brief combat mission. Despite these honors, he was discharged from the U.S. Army at the end of the year, one of many casualties of the U.S. military downsizing that came after the collapse of the Soviet Union. Another result of the Cold War's end was that McVeigh shifted his ideology from a hatred of foreign communist governments to a suspicion of the U.S. federal government, especially as its new elected leader, Democrat Bill Clinton, had successfully campaigned for the presidency on a platform of gun control.
The August 1992 shoot-out between federal agents and survivalist Randy Weaver at his cabin in Idaho, in which Weaver's wife and son were killed, followed by the April 19, 1993, inferno near Waco, Texas, that killed some 80 Branch Davidians, deeply radicalized McVeigh, Nichols, and their associates. In early 1995, Nichols and McVeigh planned an attack on the federal building in Oklahoma City, which housed, among other federal agencies, the Bureau of Alcohol, Tobacco and Firearms (ATF)--the agency that had launched the initial raid on the Branch Davidian compound in 1993.
On April 19, 1995, the two-year anniversary of the disastrous end to the Waco standoff, McVeigh parked a Ryder rental truck loaded with a diesel-fuel-fertilizer bomb outside the Alfred P. Murrah Federal Building in Oklahoma City and fled. Minutes later, the massive bomb exploded, killing 168 people.
On June 2, 1997, McVeigh was convicted on 15 counts of murder and conspiracy, and on August 14, under the unanimous recommendation of the jury, was sentenced to die by lethal injection. Michael Fortier was sentenced to 12 years in prison and fined $200,000 for failing to warn authorities about McVeigh's bombing plans. Terry Nichols was found guilty on one count of conspiracy and eight counts of involuntary manslaughter, and was sentenced to life in prison.
In December 2000, McVeigh asked a federal judge to stop all appeals of his convictions and to set a date for his execution. Federal Judge Richard Matsch granted the request. On June 11, 2001, McVeigh, 33, died of lethal injection at the U.S. penitentiary in Terre Haute, Indiana. He was the first federal prisoner to be put to death since 1963.
Record Store Day
Record Store Day was conceived in 2007 at a gathering of independent record store owners and employees as a way to celebrate and spread the word about the unique culture surrounding nearly 1000 independently owned record stores in the US and thousands of similar stores internationally. There are Record Store Day participating stores on every continent except Antarctica.
This is a day for the people who make up the world of the record store—the staff, the customers, and the artists—to come together and celebrate the unique culture of a record store and the special role these independently owned stores play in their communities. Special vinyl and CD releases and various promotional products are made exclusively for the day and hundreds of artists in the United States and in various countries across the globe make special appearances and performances. Festivities include performances, cook-outs, body painting, meet & greets with artists, parades, djs spinning records and on and on. Metallica officially kicked off Record Store Day at Rasputin Music in San Francisco on April 19, 2008 and Record Store Day is now celebrated the third Saturday every April.
While there's only one Record Store Day a year, the organization works throughout the year to create contests, special releases and promotions in order to spotlight these special stores on the other 364 days of the year. These include the Adapter Prize—which honors releases chosen as "The Best" by store staff and customers and Back To Black Friday which gives record stores exclusive releases as part of the attempt to redirect the focus of the biggest shopping day of the year to the desirable, special things to be found at local stores.
John Parker Day
John Parker (July 13, 1729 – September 17, 1775) was an American colonial farmer, mechanic and soldier who commanded the Lexington militia at the Battle of Lexington on April 19, 1775.
On April 19, 1775 the British commander in Boston Thomas Gage despatched an expedition of around 700 regulars under Colonel Francis Smith to search the town of Concord for hidden supplies and weapons. Lexington lay directly on the road that Smith men's took to reach Concord.
When reports of the approach of a sizable force of British soldiers reached Lexington overnight, men from the town and the surrounding area began to gather on the Common. Parker's Lexington company were not minutemen, as sometimes stated, but from the main body of Massachusetts Militia. Parker was initially uncertain as to exactly what was happening. Conflicting stories arrived and as the British regulars had spent much of the winter engaged in harmless route marches through the Massachusetts countryside their exact intention was far from certain.
When Smith became aware that the countryside had been alarmed and that resistance might be encountered, he sent a detachment of light infantry under Major John Pitcairn ahead of the main column. Pitcairn's advance guard reached Lexington first and drew up on the Common opposite Parker's men. Parker ordered his men to disperse to avoid a confrontation, but they either failed to hear him or ignored his instructions. Shortly afterwards firing broke out despite the fact that both sides had orders not to shoot. In the following fight eight militia were killed and ten wounded while one British soldier was wounded. The lopsided casualty list led to initial reports of a massacre, stories of which spread rapidly around the colony further inflaming the situation. There remains considerable doubt as to exactly what occurred during the fight at Lexington, and a variety of different accounts emerged as to what had taken place and who had fired first. By the time Smith arrived with his main body of troops ten minutes later, he had trouble restoring order amongst his troops, who had chased fleeing militiamen into the fields around the town. Smith then decided, in spite of the fighting, to continue the march to Concord.
One of Parker's company, many years later, recalled Parker's order at Lexington Green to have been, "Stand your ground. Don't fire unless fired upon, but if they mean to have a war, let it begin here." Paul Revere recalled it as having been "Let the soldiers pass by. Do not molest them without they begin first". During the skirmish Parker witnessed his cousin Jonas Parker killed by a British bayonet. Later that day he rallied his men to attack the regulars returning to Boston in an ambush known as "Parker's Revenge".
National Amaretto Day
Today is National Amaretto Day! Amaretto is a popular Italian liqueur that is a common ingredient in many dishes and beverages. Its most notable characteristic is its strong almond flavoring. This flavor comes from apricot kernel oil, burnt sugar, and spices. The name "amaretto" means "slightly bitter" and refers to the aftertaste of the drink.
Although amaretto did not arrive in the United States until the 1960's, it can be traced all the way back to 16th century Italy. According to legend, a painter named Bernadino Luini traveled to Saronno in northern Italy and met a beautiful widow. When he asked her to be the model for one of his paintings she expressed her gratitude by presenting him with the first amaretto drink.
Celebrate this historical liqueur tonight by enjoying a divine glass of amaretto or try adding it to one of your recipes for some delicious almond flavoring!