National Peeps Day
You can eat them, melt them, play with them, sculpt them, age them, decorate them and name them. They are the subject of urban legends, Pinterest posts and craft contests and have been featured on "Good Morning America," "South Park" and "Jeopardy," to name a few. They are Peeps, and they've evolved from a classic Easter candy to a beloved cult classic.
These marshmallow-puffed, sugar-coated, neon-hued creatures are the product of Pennsylvania-based candy company Just Born, which also makes Mike & Ikes, Hot Tamales and Goldenberg's Peanut Chews. Peeps, however, have captured Americans' hearts, minds and imaginations like no other candy. While Peeps' popularity may be driven by populist support, Just Born has found ways to leverage our fascination with Peeps and has helped cultivate the product into an American icon.
Peeps have been around since at least the 1950s, when in 1953, to be exact, Just Born acquired the candy company that made Peeps — by hand. Bob Born, son of Just Born's founder, Sam Born, quickly went to work to modernize the process, resulting in a process that today turns out 4 million Peeps a day.
For many decades, the terms "Peeps" applied only to classic yellow marshmallow chicks with the brown eyes and wisp of marshmallow tail. Today, there is a veritable menagerie of Peeps, ranging from chicks to bunnies, ghosts, pumpkins and Christmas trees. Not only that, there are now Peeps & Co. retail stores located in Washington, D.C., at the Mall of America in Bloomington, Minn., and in Bethlehem, Pa., near the company's headquarters.
The company believes that continuing to grow and change will help inspire its customers to find new reasons to love Peeps.
"Fans have long requested a store so that they could connect with their favorite brands throughout the year," said Aubrecia Cooper, of Peeps & Co. retail division. "[Opening stores] has been an effort in the works for some time."
Responding to fans' interest in Peeps is part of what has helped the company continue to build the brand. Embracing people's desire to create with Peeps is another way the company has done that.
"We saw long ago that our fans love to create with Peeps," Cooper said. "Then we noted the first Peeps diorama contests hosted by the Pioneer Press and Washington Post … and we recognized the excitement these types of activities instilled among fans and we decided to support these contests with free prize packages."
The company now also sponsors its own Peeps diorama contest and posts listings to other contests on its Peeps website.
Integrating its corporate brand with organic product-based contests and pop culture mediums is part of the Peeps marketing plan.
"We work hard to make sure our fans and media are always stimulated with lots of great products and information," Cooper said. "However, once an idea or product is out there, our strong fan base certainly has a way of making sure our efforts take on a life of their own."
The company has also embraced social media — its Facebook fan page has 221,000 "likes" and it has become a Pinterest staple with users sharing their favorite Peeps recipes and creations. It also has some lower tech promotions, too. Its Peeps chick car is currently touring the South and Midwest.
"We try to stay current by using social media, and we try new strategies to build brand awareness," Cooper said. The company also regularly creates and shares new Peeps recipes on its website.
Its newest venture, the retail stores, will be rolled out slowly. There are no immediate plans to open any more stores, she said.
"While we do intend to keep growing, we want to make sure that we do so in the best interest of our customers and our business," she said. "We will work hard at refining our best practices and finding great locations that fit our store's essence."
Boston Marathon Day
The Boston Marathon is an annual marathon hosted by several cities in Greater Boston in eastern Massachusetts. It is always held on Patriots' Day, the third Monday of April. Begun in 1897, inspired by the success of the first modern-day marathon competition in the 1896 Summer Olympics, the Boston Marathon is the world's oldest annual marathon and ranks as one of the world's best-known road racing events. It is one of six World Marathon Majors.
Since 1897, the Boston Athletic Association (B.A.A.) has managed this event. Amateur and professional runners from all over the world compete in the Boston Marathon each year, braving the hilly New England terrain and varying weather to take part in the race.
The event attracts 500,000 spectators each year, making it New England's most widely viewed sporting event. Though starting with 18 participants in 1897, the event now attracts an average of about 20,000 registered participants each year, with 26,839 people entering in 2013. The Centennial Boston Marathon in 1996 established a record as the world's largest marathon with 38,708 entrants, 36,748 starters, and 35,868 finishers.
The Boston Marathon was first run in April 1897, inspired by the revival of the marathon for the 1896 Summer Olympics in Athens. It is the oldest continuously running marathon, and the second longest continuously running footrace in North America, having debuted five months after the Buffalo Turkey Trot.
On April 19, 1897, ten years after the establishment of the B.A.A., the association held the 24.5 mile (39.4 km) marathon to conclude its athletic competition, the B.A.A. Games. The event was scheduled for the recently established holiday of Patriots Day, with the race linking the Athenian and American struggles for liberty. The race, which became known as the Boston Marathon, has been held every year since then, making it the world's oldest annual marathon. In 1924, the starting line was moved from Metcalf's Mill in Ashland to Hopkinton Green and the course was lengthened to 26 miles 385 yards (42.195 km) to conform to the standard set by the 1908 Summer Olympics and codified by the IAAF in 1921.
The Boston Marathon was originally a local event, but its fame and status have attracted runners from all over the world. For most of its history, the Boston Marathon was a free event, and the only prize awarded for winning the race was a wreath woven from olive branches. However, corporate-sponsored cash prizes began to be awarded in the 1980s, when professional athletes began to refuse to run the race without cash awards. The first cash prize for winning the marathon was awarded in 1986.
Walter A. Brown was the President of the Boston Athletic Association from 1941 to 1964. In 1951, during the height of the Korean War, Brown denied Koreans entry into the Boston Marathon. He stated: "While American soldiers are fighting and dying in Korea, every Korean should be fighting to protect his country instead of training for marathons. As long as the war continues there, we positively will not accept Korean entries for our race on April 19."
Women were not allowed to enter the Boston Marathon officially until 1972. Roberta "Bobbi" Gibb is recognized, by the race organizers, as the first woman to run the entire Boston Marathon (in 1966). In 1967, Kathrine Switzer, who had registered as "K. V. Switzer", was the first woman to run and finish with a race number. She finished despite a famous incident in which race official Jock Semple tried to rip off her numbers and eject her from the race. In 1996 the B.A.A. retroactively recognized as champions the unofficial women's leaders of 1966 through 1971. In 2011, about 43 percent of the entrants were female.
Kindergarten Day
A kindergarten (German About this sound Kindergarten (help·info), literally children's garden) is a preschool educational approach based around playing, singing, practical activities, and social interaction as part of the transition from home to school. Many aspects of the approach, developed by Friedrich Fröbel in Germany, are now seen as essential elements of early-years education around the world.
Fröbel created the first kindergarten in Bad Blankenburg in 1837 as an experimental social experience for children entering school, believing that children should be nurtured of and nourished 'like plants in a garden'. The term is used in many countries to describe a variety of educational institutions for children ranging from the ages of two to seven based on variety of teaching methods.
In an age when school was restricted to children who had already learned to read and write at home, many attempts were made to make school accessible to the children of women who worked in factories or were orphans.
In 1779, Johann Friedrich Oberlin and Louise Scheppler founded in Strassbourg an early establishment for caring for and educating pre-school children whose parents were absent during the day. At about the same time, in 1780, similar infant establishments were established in Bayern In 1802, Pauline zur Lippe established a preschool center in Detmold.
In 1816, Robert Owen, a philosopher and pedagogue, opened the first British and probably globally the first infant school in New Lanark, Scotland. In conjunction with his venture for cooperative mills Owen wanted the children to be given a good moral education so that they would be fit for work. His system was successful in producing obedient children with basic literacy and numeracy.
Samuel Wilderspin opened his first infant school in London in 1819, and went on to establish hundreds more. He published many works on the subject, and his work became the model for infant schools throughout England and further afield. Play was an important part of Wilderspin's system of education. He is credited with inventing the playground. In 1823, Wilderspin published On the Importance of Educating the Infant Poor, based on the school. He began working for the Infant School Society the next year, informing others about his views. He also wrote "The Infant System, for developing the physical, intellectual, and moral powers off all children from 1 to seven years of age".
National Chocolate-Covered Cashews Day
National Chocolate Covered Cashews Day is celebrated each year on April 21. A bowl of these delicious nuts, covered in chocolate will definitely not last very long. They are a well-known favorite during the holidays but can be enjoyed anytime throughout the year.
The cashew is a tree from the tree family, Anacardiaceae. It's English name comes from the Portuguese name for the fruit of the cashew tree "caju". This tree is originally native to Northeastern Brazil however it is now widely grown in tropical climates for it's cashew fruit and nuts.
The cashew nut is a very popular snack with a rich flavor. The nut is often eaten roasted, on it's own, lightly salted, sugared, or covered in chocolate as we are celebrating it today.
The shell of the cashew nut is toxic, which is why the cashew is shelled before it is sold to consumers
You can buy chocolate covered cashews by the pound or you can make them yourself.
Fun Cashew Facts:
Pistachio, mango, cashew and poison ivy are in the same family.
Cashews are native to Costa Rica and Central America. The fresh cashew nut has a substance inside that produce a big burn and rash in skin and mouth, at the same time this is a highly valuable product known as Cashew Nut Shell Liquid or CNSL, ingredient that have special structural features for transformation into specialty chemicals and high value polymers, this is important considering the fact that, since this is a renewable resource, is better than synthetics.
One thing is the cashew nut and a different thing is the cashew apple, this last one is a kind of fruit to which it's attached the nut, this fleshy fruit has an aroma some people love while others dislike, the most common way of preparation of this fruit is doing a tasteful juice mixed with water and sugar.
Cashews in Costa Rica are harvested during March and April.
A quite interesting experience is to burn in wood fire a raw cashew nut, this CNSL is highly flammable and while it burns produces impressive tiny explosions. Kids shouldn't try this without parent's supervision. Gases and fumes can also irritate, so this experiment should be done in open spaces.
Patriots' Day
Patriot's Day (or Patriots' Day) commemorates the battles of Lexington and Concord, which were fought near Boston in 1775. Patriot's Day is annually held on the third Monday of April. It should not be confused with Patriot Day, held on September 11 to mark the anniversary of terrorist attacks in the USA in 2001.
For some people in the states of Massachusetts and Maine, the third Monday of April is a welcome day off work or school. In the area around Lexington and Concord, re-enactments of the battles in 1775 and the events leading up to them are held. A particular highlight is the opportunity to ring the bell that warned the local troops that British soldiers were approaching. Lectures, concerts and road races are also organized.
In the state of Wisconsin, April 19 is a special observance day for schools. On this date, schools are required to educate students about the events and people centered on Patriots' Day. It is recommended that the observances are held on the actual date, although they are generally moved to Friday, April 18, if April 19 is a Saturday and to Monday, April 20, if April 19 falls on a Sunday.
Patriots' Day is a state holiday in Massachusetts and Maine, where state, county, and municipal offices are closed. However, Patriots' Day is not a federal public holiday and federal offices are open. Many schools are closed for the spring break. Stores and other businesses and organizations may be open or closed according to local custom. Most public transit services run to reduced schedules, but may not operate in rural areas. There may be some local disruption to traffic around the re-enactments and sports events, particularly in Boston.
If Patriots' Day and Tax Day fall on the same date, the deadline for filing an income tax return is extended for the residents of some states. Patriots' Day is not a public holiday in other parts of the United States.
Prior to 1775, the area that is now the eastern part of the United States mainly consisted of British colonies controlled by the United Kingdom. The American Revolutionary War, also known as the American War of Independence, was a major step in the independence of the United States. The first battles in this war were fought in the areas of Lexington and Concord, near Boston, Massachusetts, on April 19, 1775. For this reason, the third Monday in April is symbolic for the emerging independence of the new country.
Paul Revere is among the patriots who are remembered on Patriot's Day. The American silversmith is known for spreading the word of the Boston Tea Party to New York and Philadelphia, and for warning the Lexington Minutemen about the British invasion in 1775. The story of his "midnight" ride to Lexington to discuss action plans against the British has been poeticized.
An act to amend the Tennessee code regarding Patriot's Day took effect in 2008. The state's code now officially includes the holiday and mentions that its governor proclaims April 19 of each year as Patriot's Day. This day is still not a public holiday in Tennessee. Patriots' Day is also known as Patriot's Day and Patriots Day. However, it should not be confused with Patriot Day, held on September 11 to mark the anniversary of terrorist attacks in the United States on that date in 2001.
Dyngus Day
Historically a Polish-American tradition, Dyngus Day celebrates the end of the often restrictive observance of lent and the joy of Easter. Over the decades, Dyngus Day has become a wonderful holiday to celebrate Polish-American culture, heritage and traditions. There are many stories that attempt to explain the origins of the day. Many Polish customs date back to pre-Christian, Slavic practices. The custom of pouring water is an ancient spring rite of cleansing, purification, and fertility. The same is true of the complimentary practice of switching with pussy willow branches. Since 966 A.D., Dyngus Day has been associated with the baptism of Prince Mieszko I. Tradition states that Prince Mieszko I along with his court were baptized on Easter Monday. Thus, Dyngus Day and its rites of sprinkling with water have become a folk celebration in thanksgiving for the fact that the first king of Poland was baptized into Christianity, bringing Catholicism to Poland. In more modern times, the tradition continued when farm boys in Poland wanted to attract notice from the girls of their choice. It was customary to throw water and hit the girls on their legs with twigs or pussywillows. Cologne was used instead of water by the more gallant lads. The ladies would reciprocate by throwing dishes & crockery and Tuesday was their day of revenge, imitating the same tactics.
Buffalo, NY is officially the Dyngus Day capitol of America, hosting the largest concentration of festival locations, polka bands and Polish traditions in the nation. Smaller festivals can be found in communities with sizable Polish American populations such as: South Bend, IN, Elizabeth, NJ and Bristol, CT. This year, with the marketing support of Dyngus Day USA, Chicago, IL., Cleveland, OH. and Pittsburgh, PA. will all see significant growth in the number of people and places celebrating this quirky event. Ironically, it's not widely observed in Poland. But we're working on it.
This is a yearly debate among Dyngus Day revelers. The tradition holds true that on Easter Monday boys would sprinkle the girls with water and tap them with pussywillows. On Easter Tuesday, the women would return the favor. At modern Dyngus Day parties it is common practice that both men and women trade water and pussywillow equally.
Pussy willows play a major part in Buffalo's Dyngus Day celebrations as men and women flirt with playful "taps." Branches of the plant are used as the pussy willow is one of the first "budding" plants of spring. But how did the pussy willow get its name? According to Polish legend, many springs ago, baby kittens fell into a raging river while chasing butterflies. The mother cat sadly wept at the river's edge, pleading for help for her drowning kittens. The willows heard her mournful cries and swept their long graceful branches into the water. The kittens grabbed the branches, held on tightly and were safely brought to shore. Every spring, from that day on, the willows sprouted fur-like buds where the tiny kittens once clung.
Bulldogs are Beautiful Day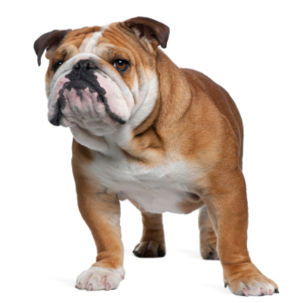 If there's ever a day when it's time to look beyond appearances, it's Bulldogs Are Beautiful Day. Known for their wrinkly faces, stocky builds and tendency to slobber, bulldogs don't often find themselves associated with the word 'beautiful'. On this occasion, however, things are different.
To celebrate, owners treat their beloved pets to a special adventure – be it a walk in the park or something more extensive. Delicious treats and extra cuddles are usually on the menu, too. Some dog-lovers dress their pets in cute garments and accessories. Those who don't already own bulldogs, but have always wanted a furry, dribbling, loyal friend, can consider rescuing one from a dog home.
Bulldogs come in a wide variety of types, including Bull Mastiff, Staffordshire Bull Terrier, American Pit Bull Terrier and the Olde English Bulldogge. They are related to the Asiatic Mastiff, which, according to historical records, lived in Mesopotamia around 4,000 BC.
To commemorate the occasion, enjoy some fun facts about the Bulldog:
Present-day bulldogs are descendants of the ancient Asiatic Mastiff. The first written record of this breed appeared in Mesopotamia in 4000 B.C.! This Mastiff was very intelligent and strong-jawed to help man defend himself and his livestock.
Many dogs fall under the "Bulldog" umbrella: English bulldog, Bull Mastiff, Bull terrier, Staffordshire bull terrier, American bulldog, American Pit Bull terrier and the Olde English Bulldogge. The Boxer and the small French bulldog and Boston terrier are also related.
In the British Isles, the ancestor of the English bulldog was used for bull baiting. Many dogs were let loose on a bull in this "sport." The dogs' strong jaws hung on to a bull's muzzle or ears until it was exhausted and collapsed.
When bull baiting became illegal, the Bulldog was bred with a terrier to create a strong-jawed, athletic, tenacious breed to participate in a new sport: dog fighting.
When these dogs (American pit bull terriers, Staffordshire bull terriers) came to America, they became loyal, loving family guardians and farm workers.
Franklin Roosevelt and Helen Keller both owned Pit bulls.
A Pit bull named Sergeant Stubby was a decorated WWII hero.
All the dogs under the Bulldog umbrella are people-loving, loyal, friendly dogs. As with any dog, they must be socialized with all types of people and other animals.
The Pit bull, American Staffordshire terrier and Staffordshire bull terrier are dogs that have received a "bad rap" as of late. Studies have shown that other breeds of dog are far more likely to bite than these terriers.
All the bulldogs need daily exercise, especially those crossed with terrier breeds.
The flatter-face Bulldog relatives (English bulldog, French bulldog, Boston terrier) need to have their face folds cleaned to prevent skin problems.
All the Bulldog relatives are easy to groom. Weekly once-over with a brush, nails trimmed every other week, ears cleaned once a month. Bath once a month if needed. They are the original wash-n-go dogs!
National Surprise Drug Test Day
Everybody knows that 4/20 (420) is -- unofficially, of course -- National Weed (or Smoke Marijuana) Day. But did you know that 4/21 is National Surprise Drug Test Day? Surprised? You shouldn't be -- somebody was bound to think of it sooner or later.
Some are going to think -- now why would anybody go to all the trouble to make up a fake national day? Following in the wake of 4/20, otherwise known as National Weed Day or National Smoke (Marijuana) Day, which has been celebrated for years by cannabis connoisseurs, there now appears to be a 4/21, or National Surprise Drug Test Day. And although some would go so far as to note the appropriateness of the timing, there would be others who would simply want to know why people are being such a buzzkill.
One fake holiday apparently deserves another...
Because there is no such holiday, officially or unofficially, as National Surprise Drug Test Day. No 4/21 to follow 4/20: National Pot Day, apparent fake holiday precursor. It was all concocted by someone with an apparent sense of humor, not only realizing that smoking marijuana is illegal (save in a few selected states and under restricted circumstances -- like medical marijuana) and the detection of said act via drug test can get an individual fired from their job but that one of the side effects of smoking cannabis is a heightened sense of paranoia.
(You can almost hear the potheads as they collectively moan, "Totally uncool, dude.")
Some might also find it amusing that 4/20 (or National Weed Day), although it has a history (as chronicled by Huffington post in 2010), is a totally unofficial holiday as well (refer back to the line where it is noted that marijuana is illegal). The 420 holiday is looked upon primarily as a day of protest against marijuana not being legal. Still, not that many potheads are known for needing a holiday -- or a reason to protest marijuana's illegality -- to enjoy their favorite pastime...
So where did the National Surprise Drug Test Day idea come from? It is difficult to tell. However, people have been burning up Twitter with tweets on the topic for days.
Somebody even a fired up a Facebook page to add to the fun: "Make 4/21 National Drug Test Day." With the motto "Detox can't save ya now," the page has been "liked" by over 1,200 people.
A Gallup Poll released in October noted for the first time in the history of the poll, more people indicated that marijuana use should be legalized than did not. In fact, 50 percent of the poll's respondents maintained that smoking pot should be legal. Forty-six percent responded that it should remain illegal.
The poll reflected a totally different picture in 1969 when the survey was first taken. Only 12 percent thought marijuana should be legal; 84 percent thought it should be illegal.
Still, if public sentiment continues to rise in favor of legalization, there might one day be no need for a National Weed (or Pot, or Smoke Marijuana) Day. And if cannabis usage finally does become legal, there certainly won't be a need for a National Surprise Drug Test Day -- faux or otherwise.
World Creativity and Innovation Day
It's World Creativity and Innovation Day! Today is the day to celebrate your creativity and new ideas! World Creativity and Innovation Day is the final day of celebration during World Creativity and Innovation Week. It has been celebrated in over 46 countries since 2002. People in businesses, organizations, schools, and communities take part in this day to generate new ideas for a brighter future.
Marci Segal, a creativity specialist, came up with the idea for World Creativity and Innovation Day. After reading a newspaper headline, "Canada in Creativity Crisis," Segal decided to do something about it. With the help of her colleagues, she organized the first World Creativity Day to encourage people to use creativity to make the world a better place.
There are many ways to celebrate this day, so just use your imagination! Invite some friends over tonight for some creative activities or a brainstorm session to solve a neighborhood problem. Good luck!