Birth Mother's Day
Birth Mothers Day recognizes the biological mothers of adopted children. It is celebrated primarily by mothers who for whatever reason, gave up their child to be raised by someone else.
If ever there was a controversial holiday, this is it. The day was established by birth mothers to educate, to remember, and to cope. But, many mothers who gave up their children have feelings of remorse, and often guilt. Many don't want a special day. And, of those mothers who want to be remembered, they don't necessarily want a special day, aside from Mother's Day. They feel they should remember, and be remembered, on Mother's Day.
From the child's perspective, adopted children understandably have a high level of anxiety over this topic. A fair number of them don't want a relationship with their birth mother, adding more controversy to this day.
If you do celebrate this day, we suggest you use it to promote education of the issues, and to show compassion and understanding to birth mothers.
This day was created by birth mothers in Seattle, Washington. It was first celebrated in 1990.
Cornelia de Lange Syndrome Awareness Day
National Cornelia de Lange Syndrome Awareness Day (CdLS) is observed the second Saturday of May each year in order to shed light on this often misdiagnosed, little-known genetic syndrome.
Since CdLS is unfamiliar to most people, including professionals in the medical community, Awareness Day—celebrated since 1989—is an opportunity to educate all segments of the population about the syndrome.
Each year, parents, volunteers and others request official Awareness Day proclamations from governors and local leaders; hang awareness fliers in public places; make presentations to civic groups or health workers; write their local newspapers; and much more.
Cornelia de Lange Syndrome is a genetic disorder present from birth, but not always diagnosed at birth. It causes a range of physical, cognitive and medical challenges and affects both genders equally. CdLS does not discriminate—it's seen in all races and ethnic backgrounds. The occurrence of CdLS is estimated to be 1 in 10,000 live births.
Learning that your child may have CdLS may be hard to hear, but by contacting the CdLS Foundation, you're taking an important step. Foundation staff is available by phone or email to offer support, connect you with other families, and provide information from medical, educational and behavioral experts.
International Migratory Bird Day
International Migratory Bird Day celebrates and brings attention to one of the most important and spectacular events in the Americas - bird migration. Bird Day is celebrated in Canada, the United States, Mexico, Central and South America, and the Caribbean.
IMBD officially takes place on the second Saturday in May in the U.S. and Canada and in October in Mexico, Central and South America, and the Caribbean each year. But we recognize that this date doesn't work well for all bird events and bird festival organizers, or for the migratory birds themselves. To the south, migratory birds have left, heading for breeding sites to the north. Farther north, the birds haven't arrived. We remedied this problem by removing the month and day from our bird education and festival materials, leaving only the year, and reminding groups "everyday is bird day." Now, IMBD is celebrated almost year-round. Most U.S. and Canada events take place in April and May, while fall events are the norm in the Caribbean and Latin America.
Public awareness and concern are crucial components of migratory bird conservation. Citizens who are enthusiastic about birds, informed about threats, and empowered to become involved in addressing those threats, can make a tremendous contribution to maintaining healthy bird populations. By modeling what can be done and involving people, their interest and involvement in stewardship can grow. One of the most successful vehicles for public education on migratory birds is International Migratory Bird Day(IMBD). Across the Americas Bird Day events are providing great ways for people to get involved.
Environment for the Americas develops many educational and promotional materials related to each year's theme. We invite you to use these materials at any time to support your events and programs. The materials and resources we provide are relevant after the theme year has past. Consider incorporating materials from the following themes into your programs at any time. Available materials are listed under each theme.
Letter Carrier's Stamp Out Hunger Food Drive Day
Every second Saturday in May, letter carriers in more than 10,000 cities and towns across America collect the goodness and compassion of their postal customers, who participate in the NALC Stamp Out Hunger National Food Drive — the largest one-day food drive in the nation.
Led by letter carriers represented by the National Association of Letter Carriers (AFL-CIO), with help from rural letter carriers, other postal employees and other volunteers, the drive has delivered more than one billion pounds of food the past 20 years.
Carriers collect non-perishable food donations left by mailboxes and in post offices and deliver them to local community food banks, pantries and shelters. Nearly 1,500 NALC branches in all 50 states, the District of Columbia, Puerto Rico, Guam and the Virgin Islands are involved.
USPS and Campbell Soup Company are major supporters. Campbell Soup earmarked an additional 1 million pounds of canned food to the drive. Other supporters are AARP, Feeding America, Publix, Valassis/Red Plum, Cox Target Media and Valpak Direct Marketing Systems, which promotes the drive on 40 million packets delivered to postal customers.
The drive also relies on the backing of the National Rural Letter Carriers Association, the Feeding America food bank network, the United Way of America and its local United Ways, the AFL-CIO Community Services network, Uncle Bob's Self Storage and countless local sponsors.
To donate, just place a box or can of non-perishable food next to your mailbox before your letter carrier delivers mail on the second Saturday in May. The carrier will do the rest. The food is sorted, and delivered to an area food bank or pantry, where it is available for needy families.
With more than 50 million people facing hunger every day in America, including nearly 17 million children, this drive is one way you can help those in your own city or town who need help.
The Stamp Out Hunger Food Drive has received a number of accolades over the years, including two Presidential Certificates of Achievement.
World Lupus Day
World Lupus Day began with a Proclamation 10 years ago by an international steering committee representing lupus organizations from 13 different nations when they met in Eaton, United Kingdom to organize the first observance of World Lupus Day. The Proclamation is a call to action for governments around the world to increase their financial support for lupus research, awareness and patient services.
The Proclamation reflects the emerging issues that people with lupus around the world must face every day. The Proclamation serves to give a single voice to all individuals affected by this devastating and debilitating chronic disease.
Lupus is a chronic, autoimmune disease that can damage any part of the body (skin, joints, and/or organs inside the body). Chronic means that the signs and symptoms tend to last longer than six weeks and often for many years. In lupus, something goes wrong with your immune system, which is the part of the body that fights off viruses, bacteria, and germs ("foreign invaders," like the flu). Normally our immune system produces proteins called antibodies that protect the body from these invaders. Autoimmune means your immune system cannot tell the difference between these foreign invaders and your body's healthy tissues ("auto" means "self") and creates autoantibodies that attack and destroy healthy tissue. These autoantibodies cause inflammation, pain, and damage in various parts of the body.
Every day, more than 5 million people worldwide struggle with the often debilitating health consequences of lupus, a potentially fatal autoimmune disease capable of damaging virtually any part of the body, including the skin, heart, lungs, kidneys, and brain.
Mother Ocean Day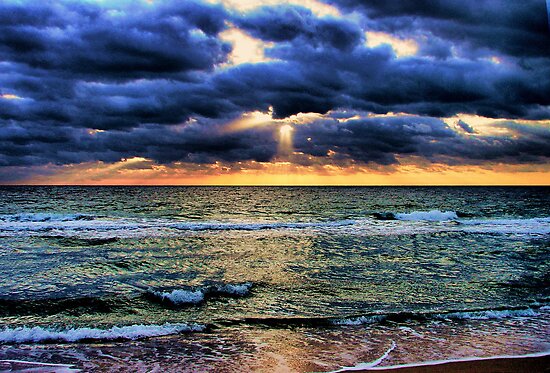 Mother Ocean Day is a new celebration introduced for the first time in 2013. It is a concept thought of by the South Florida Kayak Fishing Club and they sought the approval of the City of Miami to declare this a day of celebration. The idea is to celebrate the beauty and wonder of the ocean.
There are many things people can do on Mother Ocean Day. Taking to the waves, whether this be on a boat or a surfboard, is one way to enjoy the day. If you prefer to stay on dry land, then one suggestion is to cast flowers and rose petals into the sea.from the beach. For those who wish to celebrate the day from the comfort of their own home, eating a meal made from foods of the ocean, such as fish and shellfish, is another option.
Clean Up Your Room Day
It's Clean Up Your Room Day! Have you been avoiding your spring-cleaning this year? Today is the day to get motivated! Whether you decide to tackle a messy closet, a mounting pile of laundry, a whole room, or even the entire house, it'll be well worth the effort.
The tradition of spring-cleaning dates back to the days when people relied on fire to light and heat their homes through the winter. After months of being shut up with no fresh air, everything in the house would be covered in soot and ash. Spring-cleaning traditionally took place on the first warm day of the season. The entire family would roll up their sleeves and move all the furniture and linens outdoors. They would then clean the house from top to bottom, scrubbing down the walls, beating the dirt out of the carpets, and dusting everything in sight.
Begin your spring-cleaning by putting things away in their proper places and creating piles for trash and donations. Once you've decluttered it will become much easier to do the actual vacuuming, dusting, and scrubbing. When you've completed your project, remember to reward yourself for all your hard work! Happy Clean Up Your Room Day!
National Astronomy Day
National Astronomy Day, part of Astronomy Week, is aimed at connecting the public to astronomers and astronomy enthusiasts. It was started by Doug Berger, the president of the Astronomical Association of Northern California in 1973. He had the idea to set up various telescopes in busy urban locations so that passersby could enjoys views of the stars. His idea took off and the event has grown to include several sponsoring organizations associated with astronomy.
Astronomy Day changes every year based appropriately on the first quarter moon, which is generally between mid-April and mid-May. Check with you local science museum or planetarium to see if they have any special events to celebrate National Astronomy Day!
National Miniature Golf Day
Today is National Miniature Golf Day! Did you know that miniature golf has been around since the 1800s? During that time, people considered it highly inappropriate for a woman to raise a golf club above her shoulder level. In 1867, the Ladies' Putting Club of St. Andrews, Scotland built a small scaled-down golf course so that women could play the sport without creating a scandal. It was the first miniature golf course in history.
Miniature golf courses began popping up in America during the early 20th century. However, these facilities were usually located at hotels and private resorts, so they were not yet available to the masses. In 1916, James Barbar of North Carolina built "Thistle Dhu," the first quintessential miniature golf course. The design of the course was neo-classical, similar to the style of the Tuileries Garden at the Louvre in Paris. By the 1930s, miniature golf had become a popular pastime all across the country.
To celebrate National Miniature Golf Day, enjoy a round or two of mini golf with some friends!
National Shrimp Day
Grab some fresh fruit of the sea – May 10 is National Shrimp Day!
Whether you bake, boil, fry, grill, put 'em in a stew, serve 'em Southern-style with grits, stir into a scampi or stick on top of a cocktail, shrimp can be served so many ways, you'll run out daylight first.
At the base of soups or used for flavoring, shrimp is at the heart of Asian cooking. In Spain, folks like to toss them in with paella while Italians include shrimp in their pasta dishes. Coconut shrimp is a favorite in Caribbean cuisine, and curried shrimp is alive and well in Southeast Asia. And of course, fried shrimp is king here in the U.S.
But no matter where you are, you'll have to peel and devein those little beauties first. The shell is easy to detach – just hold the tail and peel away. To get rid of the digestive tract, just cut a slit in the back of the shrimp and remove it with a deveining tool, or even a knife, skewer or toothpick.
Pop shrimp all day long with these fun, tasty and varied ways. Summer is well on its way, so there's no better time to test out your favorite shrimp dishes ... or become a shrimp boat captain, if you're so inclined.
National Train Day
National Train Day is a holiday started by Amtrak in 2008 as a method to spread information to the general public about the advantages of rail travel and the history of trains in the United States. It is held each year on the Saturday closest to May 10, the anniversary of the pounding of the Golden Spike in Promontory, Utah which marked the completion of the first transcontinental railroad. Events are held at Amtrak stations as well as railroad museums across the country and often have passenger cars and model railroad layouts on display. The largest events usually take place in Washington, D.C., Philadelphia, PA, Chicago, IL, and Los Angeles, CA.
Golden Spike Day
On this day in 1869, the presidents of the Union Pacific and Central Pacific railroads meet in Promontory, Utah, and drive a ceremonial last spike into a rail line that connects their railroads. This made transcontinental railroad travel possible for the first time in U.S. history. No longer would western-bound travelers need to take the long and dangerous journey by wagon train, and the West would surely lose some of its wild charm with the new connection to the civilized East.
Since at least 1832, both Eastern and frontier statesmen realized a need to connect the two coasts. It was not until 1853, though, that Congress appropriated funds to survey several routes for the transcontinental railroad. The actual building of the railroad would have to wait even longer, as North-South tensions prevented Congress from reaching an agreement on where the line would begin.
One year into the Civil War, a Republican-controlled Congress passed the Pacific Railroad Act (1862), guaranteeing public land grants and loans to the two railroads it chose to build the transcontinental line, the Union Pacific and the Central Pacific. With these in hand, the railroads began work in 1866 from Omaha and Sacramento, forging a northern route across the country. In their eagerness for land, the two lines built right past each other, and the final meeting place had to be renegotiated.
Harsh winters, staggering summer heat, Indian raids and the lawless, rough-and-tumble conditions of newly settled western towns made conditions for the Union Pacific laborers--mainly Civil War veterans of Irish descent--miserable. The overwhelmingly immigrant Chinese work force of the Central Pacific also had its fair share of problems, including brutal 12-hour work days laying tracks over the Sierra Nevada Mountains. On more than one occasion, whole crews would be lost to avalanches, or mishaps with explosives would leave several dead.
For all the adversity they suffered, the Union Pacific and Central Pacific workers were able to finish the railroad--laying nearly 2,000 miles of track--by 1869, ahead of schedule and under budget. Journeys that had taken months by wagon train or weeks by boat now took only days. Their work had an immediate impact: The years following the construction of the railway were years of rapid growth and expansion for the United States, due in large part to the speed and ease of travel that the railroad provided.
World Belly Dance Day
World Belly Dance Day has been celebrated since May 2007 and continues to grow in popularity with more countries participating each year. The event is celebrated throughout South Africa and this year we would like to put World Belly Dance Day Johannesburg on the map.
Our mission is to unite the initiative of dancers around the world to celebrate the wonderful art of belly dance as a holiday on the second Saturday in May every year. We were inspired by the idea of holding an event that would serve as a reminder that belly dance is an art form, a cultural tradition, a sport, and a form of entertainment enjoyed by many. It is also a wonderful chance to help those in need.
World Belly Dance Day came from the desire to educate people about Belly Dance. Our task is to show how beautiful it can be, that it is a lovely dance not necessarily performed only in nightclubs or restaurants. It is an art form that brings people of different ages, nationalities, countries, backgrounds and religions together. This is not a commercial event. Our focus is on the dance and raising funds for a worthy cause.
We want to see this art form flourish and enjoy all the respect it deserves. We need this kind of input from dancers, teachers and oriental dance fans to promote the dance as the beautiful art form it is.
World Fair Trade Day
World Fair Trade Day is a global celebration of fair trade bringing together thousands committed to building healthy and sustainable communities world-wide. When you choose fair trade products and ingredients, you help improve the lives of farmers, farm-workers, producers and their families.
World Fair Trade Day (WFTD), May 10, 2014, is a wonderful time to be inspired by the great work that many mission driven companies are doing to support a just economy. While governments and transnational companies favor corporate globalization that benefits only the 1%, creating larger economic gaps between the rich and poor, you can feel confident that when you purchase products from our WFTD partner brands: Alaffia, Alter Eco, Canaan Fair Trade, Divine Chocolate, Dr. Bronner's Magic Soaps, Equal Exchange, Farmer Direct, Guayaki Yerba Mate and Maggie's Organics; these ethical businesses put people and the planet before profits. Purchasing their products is a first step towards an ethical and sustainable marketplace.