Biographer's Day
Today is Biographer's Day, because on this day James Boswell first met Samuel Johnson. The resulting relationship eventually led to the world famous biography Life of Samuel Johnson. Of course, this book isn't exactly flying off the shelves today. The friends met on May 16, 1763, and the book wasn't published until 1791. Nevertheless, it is a classic, a ground-breaking book, and, according to many, the greatest biography ever written.
Samuel Johnson was really a fascinating man. He was a rather tall man with atrociously bad eyesight and was often seen to make extremely strange movements and sounds (seemingly involuntary). Recent biographers have suggested that he suffered from Tourette Syndrome. Some of his contemporaries assumed he was mentally handicapped when they first saw him, due to his odd looks and movements, but he was a marvelous speaker (and writer), and would shock these new acquaintances by his great knowledge and arguments.
And, of course, I can't stop without letting you know that he wrote what is generally considered the first "real" English dictionary, not quite single-handedly, but close.
I suppose, if you know a biographer, today would be the day to send a card, flowers, candy, etc.
Endangered Species Day
May 16th, 2014, is officially Endangered Species Day. This day was established by the U.S. Fish and Wildlife Service to recognize conservation efforts to preserve and protect endangered species and habitats. San Diego has several projects to help local endangered species such as clapper rails, least terns, among many other species of animals and plants.
What is the difference between an endangered species and a threatened species?
In simple terms, endangered species are at the brink of extinction now. Threatened species are likely to be at the brink in the near future. All of the protections of the Act are provided to endangered species. Many, but not all, of those protections also are available to threatened species. However, the Service has the authority to determine which protections should apply to each threatened species; in other words, we can select and fine tune the protections that best meet the species' recovery needs.
What is the process for listing a species as threatened or endangered?
A species can be listed under the Endangered Species Act two different ways: through the petition process or through the candidate assessment process. The ESA provides that any interested person may petition the Secretary of the Interior to add a species to, or to remove a species from, the list of endangered and threatened species. Through the candidate assessment process, FWS biologists identify species as listing candidates.
What do I do about injured wildlife?
Most wildlife issues are best addressed by your state wildlife agency. Issues regarding domesticated animals are handled by your local animal control office or local animal shelter. Injured or orphaned migratory birds (including songbirds) are under the jurisdiction of the Service, as are all federally-listed species. Your local field office can put you in touch with a bird rehabilitator in your area or address law enforcement issues.
Where can I report suspected illegal activities concerning endangered species?
The USFWS Office of Law Enforcement focuses on potentially devastating threats to wildlife resources - including breaking up international and domestic smuggling rings that target imperiled animals, preventing the unlawful commercial exploitation of protected U. S. species, and inspecting wildlife shipments to ensure compliance with laws and treaties and detect illegal trade.
International Virtual Assistants Day
Virtual assistants are individuals who mostly work on a freelance basis to deliver managerial, administrative and personal assistance related services to clients. They usually make extensive use of the latest technology and mostly the internet to undertake their duties. Tasks usually range from taking calls to carrying out online research.
The International Virtual Assistants Day is a day set aside to acknowledge the effort, determination and commitment of virtual assistants. The day is usually sponsored by the Alliance for Virtual Businesses and the celebrations held during the Online International Virtual Assistants Convention. The Alliance for Virtual Businesses, which is composed of a team of virtual professionals are the originators of this day, which is usually celebrated annually on every third Friday of the month of May. Its main purpose is usually to create awareness about virtual assistants' services in the business community.
Love a Tree Day
Yes there really is a Love a Tree Day, and National Wildlife Federation can help you celebrate!
Love A Tree Day comes on May 16th, right in the middle of Garden for Wildlife Month, and wildlife gardeners everywhere know how important trees are to a good wildlife garden. So here are five awesome ways you can show the love!
Release your inner "tree hugger" - Just get out there and wrap your arms around your favorite old arboreal pal. You might want to pick a time when your neighbors are sure to see you so that, when they ask if you have finally cracked up, you can tell them all about Love A Tree Day and suggest they participate. Even if they quickly look at their watch, announce they have to go and avoid eye contact for the next two weeks, you will have briefed them on Love A Tree Day. You can just bet that next year they will have some dogwood in firm embrace. And, to remind them of next year, you can send them an NWF plant-a-tree ornament that comes along with our planting a real tree on their behalf.
Give your tree a long, cool drink - In the garden setting, trees are the tall silent type. They are not usually crying for attention the way those bratty flowers and shrubs do. Think of them as nature's middle child. But, trees have needs too, and one of the main ones is for more water. Watering a tree means soaking the root system. It takes time and patience but the result is a regular root soaking will make a world of difference to a tree's long-term health. NWF has a tree care guide and so does Casey Trees for urban areas.
Provide some wildlife-friendly ornamentation - Even if trees are fairly stoic they can be a tad vain. Every tree enjoys a little nature-appropriate ornamentation. And, there is no better compliment than a good bird feeder or bird house. It just so happens that NWF has some of the best feeders and houses available. Think of it as higher elevation jewelry shopping.
Give it a friend (or several) – NWF has a terrific program for the tree-planter in you called Trees for the 21st Century. It involves ordering a group of trees in either the Spring of Fall that you can plant or, if you would prefer to pick one from your local nursery, it provides you with tree planting guidance and some fun tree-based lesson plans for you and the kids.
Add your tree to a wildlife sanctuary – This may seem far-fetched, but NWF has a very popular program designed to make you home garden into a Certified Wildlife Habitat®. You need water features such as a birdbath, a bird feeder, some flowers and shrubs and – one or more trees. What tree wouldn't be proud to be able to whisper in the wind that it was part of a refuge for wildlife, pollinators and lots of other leafy creatures. And, when you certify — NWF will plant a tree on your behalf! More love!
So Happy Love A Tree Day folks, even if your friends and neighbors do look at you funny for awhile. You can follow these steps and show some real love to your favorite tree during Garden for Wildlife Month.
NASCAR Day
NASCAR Day is "an annual celebration of the NASCAR spirit and NASCAR fans." It has been held every year since 2004.
NASCAR Day is held on the third Friday in May. This date coincides with the annual NASCAR All-Star event weekend.
NASCAR Fans are encouraged to purchase a collectible pin for $5 and wear it proudly on that day.
NASCAR Day has raised over $1 million each year since 2005. The proceeds benefit the NASCAR Foundation which supports charities across the country.
NASCAR Foundation
The NASCAR Foundation was created to "harness the power of the NASCAR family and help a wide range of causes closest to our hearts." They support dozens of charities with NASCAR-themed fundraising events across the country.
A few of the charities that the NASCAR Foundation supports include the Victory Junction Gang Camp, Speedway Children's Charities, The Ward Burton Wildlife Foundation and the Hendrick Marrow Program.
National Bike to Work Day
Today is National Bike to Work Day! In 1956, the Cycle Trade Association of America announced the first ever Bike Month. The purpose of this occasion was to promote bicycle sales. Today, National Bike Month, Bike Week, and Bike to Work Day have a much broader focus. These events encourage safe bicycling practices and promote cycling as a legitimate commuting alternative.
Join thousands of other Americans and participate in Bike to Work Day today. Whether you are environmentally conscious or just love the exercise, biking to work is a great way to avoid the commuter traffic and stay in shape! Happy cycling!
National Defense Transportation Day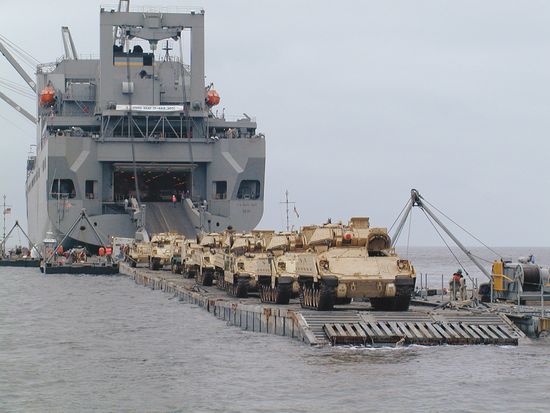 National Defense Transportation Day takes place on May 16, 2014. National Defense Transportation Day is a United States Federal Observance Day observed on the third Friday in May. The week during which the day falls is often observed by a wide range of activities including poster contests for schools, educational expositions on transport, and programs with guest speakers. On National Defense Transportation Day, the president urges "the people of the United States, including labor, management, users, and investors, in all communities served by the various forms of transportation to observe National Defense Transportation Day by appropriate ceremonies that will give complete recognition to the importance to each community and its people of the transportation system of the United States and the maintenance of the facilities of the system in the most modern state of adequacy to serve the needs of the United States in times of peace and in national defense."
National Pizza Party Day
Today (May 16) is National Pizza Party Day, according to the Examiner.com editorial calendar. If your special needs kid has a birthday or special occasion coming up, perhaps you should consider inviting your family and/or your child's friends to your house and having a pizza party. This columnist had pizza for dinner with her parents two nights ago, and it was very enjoyable.
Pizza is associated with Italy, but it actually originated in Greece. The word pizza originates from the Latin verb pìnsere ("to press") and from the Greek pitta (derived from ancient Greek pēktos, πηκτός, meaning "solid" or "clotted"). The ancient Greeks covered their bread with oils, herbs and cheese. In Byzantine Greek, the word was spelled πίτα, pita, or πίττα, pitta, meaning pie. The word has also spread to Romanian as pită, Turkish as pide, and Bulgarian, Bosnian, Croatian, Macedonian and Serbian as pita, Albanian as pite and Modern Hebrew pittāh. The Romans developed placenta, a sheet of dough topped with cheese and honey and flavored with bay leaves.
Modern pizza originated in Italy as the Neapolitan flatbread.
A popular urban legend holds that the archetypal pizza, Pizza Margherita, was invented in 1889, when the Royal Palace of Capodimonte commissioned the Neapolitan pizzaiolo Raffaele Esposito to create a pizza in honor of the visiting Queen Margherita. Of the three different pizzas he created, the Queen strongly preferred a pie swathed in the colors of the Italian flag: red (tomato), green (basil), and white (mozzarella). Supposedly, this kind of pizza was then named after the Queen as Pizza Margherita, though recent research casts doubt on this legend.
Pizza migrated to America with the Italians. After World War II many returning soldiers who were stationed in Italy created a high demand for the pizza they encountered and tasted in Italy. Pizza in this day and age has no limitations. It can be deep-dish pizza, stuffed pizza, pizza pockets, pizza turnovers, rolled pizza, pizza-on-a-stick, all with combinations of sauce and toppings limited only by one's inventiveness.
It is pretty simple to have a pizza party. You can order by telephone or online your pizza from Domino's, Pizza Hut , Pappa John's, or another pizzeria. You can purchase pre-made pizza from the grocery store or make your own pizza. A game you can play at your kid's pizza party can be found at http://www.primarygames.com/fractions/start.htm. In this game, you must figure out the fraction of pizza slices remaining on each pizza pie. You can either have your kid and his or her friends play this game on the computer at the party or print out each page for the kids to write on and take home with them. This game is educational and fun and can help improve your child's math skills. There is also a board game called "Pizza Party" (an updated version of the children's game Memory), which you can purchase from Amazon.com.
Whether you get your pizza from a pizzeria, the supermarket, or your kitchen, having a pizza party can be fun and delicious!
National Sea Monkey Day
National Sea Monkey Day is celebrated on May 16th of each year. Sea-Monkeys is a brand name for brine shrimp – a group of crustaceans that undergo cryptobiosis – often sold in hatching kits as novelty aquarium pets. Invented in 1957 by Harold von Braunhut, the product was heavily marketed, especially in comic books, and remains a presence in popular culture.
Harold von Braunhut invented the product based on brine shrimp in 1957. Ant farms had been popularised the year before by Milton Levine. Initially called "Instant Life", von Braunhut changed the name to "Sea-Monkeys" in 1962. This was based on the supposed resemblance of the animals' tails to those of monkeys, and their salt-water habitat. The product was intensively marketed in comic books using illustrations of humanoid animals drawn by the comic-book illustrator Joe Orlando, which bear no resemblance to the crustaceans. Von Braunhut is quoted as stating: "I think I bought something like 3.2 million pages of comic book advertising a year. It worked beautifully." Many purchasers were disappointed by the dissimilarity, and by the short lifespan of the animals.
Sea-Monkeys remain a popular product, and have gained a cult following. References to Sea-Monkeys have been made in films and television series, including Spin City, Roseanne, Night Court, South Park, The Simpsons, It's Garry Shandling's Show and Desperate Housewives. A spin-off television series was broadcast on Saturday mornings on CBS, The Amazing Live Sea Monkeys, which ran from September 1992 to August 1993, and was based on Joe Orlando's cartoons.
The astronaut John Glenn took Sea-Monkeys into space on October 29, 1998 aboard Space Shuttle Discovery during mission STS-95. After nine days in space, they were returned to Earth, and hatched eight weeks later apparently unaffected by their travels.
National Wear Purple For Peace Day
Believe it or not, this holiday was originated as a way to encourage alien species to make contact with Earth. What better way is there to show our intergalactic neighbors some of the best we have to offer than through our fashion? First impressions are everything, you know!
To celebrate this peaceful day, you have to dress the part. Whether you participate with your nails, makeup, outfit, or accessories, what extraterrestrial wouldn't be intrigued by the abundance of purple?
Whatever shade you choose: plum, lavender, lilac, or violet, dress to impress! But please, do not wear all them at once. We don't want creatures from outer space thinking we're tacky, now do we?
O. Henry Pun-off Day
The O. Henry Pun-Off is a yearly spoken word competition that takes place every May at the O. Henry Museum in Austin, Texas.
Started in 1978, the Pun-Off gathers fans of wordplay to celebrate the pun, which English poet and literary critic John Dryden called "the lowest and most groveling kind of wit."[1] The event has been organized and run since 1990 by Austinite Gary Hallock. A support group of former and current contestants was formed in 1990 to formalize the unwritten rules of the competition(s) and provide guidance and support for future events. Under the umbrella title of "Punsters United Nearly Yearly" (a.k.a. PUNY) this collection of loosely knit wits continues to be the public face of the event through its website, Yahoo Group and FaceBook page.
Participants in the annual event compete in one or both of the two areas of punning prowess: Punniest of Show, which features individuals performing a 90-second prepared piece filled with puns; and PunSlingers, which pits individual punsters in head-to-head bouts of spontaneous punning on a randomly selected variation of traditional topic themes.
From its inception, the O. Henry Pun-Off used a four-person panel of judges that offers scores of 1–10 based on performance, originality, and wit. The four scores were added together for a combined score of 4–40 for each participant. (Scores lower than 1 are raised to 1, and scores higher than 10 are lowered to 10). The highest-scoring punster wins each event, with ties being decided by audience applause. Beginning in 2009, however, the judge panel was expanded to six people, with the highest and lowest scores discarded and the remaining four scores added together to form each participant's combined score of 4–40. This change was enacted to prevent any one judge from having the ability to disqualify a punster by giving a much lower score than the other judges.
A separate award is also given yearly for the Most Viable Punster, a title awarded by votes from each year's participants and given in honor of late punster George McClughan.