Amateur Radio Military Appreciation Day (ARMAD)
ARMAD helps teach our youth about the sacrifices present and past generations have made to keep us free, and America strong. It is important that we remind future generations of what price veterans paid for our Country.
Amateur Radio is a great hobby, and a strong tool to use for public service. Using Amateur Radio helps to develop communication skills, knowledge of geography, and allows one to meet new friends worldwide. It also allows us to provide emergency communication in times of disasters.
The ARMAD group has been involved in the Rally For America, in Fort Wayne, In. An event with over 25,000 in attendance. Other events include: The Glenn Beck National Rally For America - Huntington, WV.: The Traveling Viet Nam Wall: The WWII Army Ranger Reunion, Amateur Radio Military Appreciation Day 2004, over 6,500 in attendance, Amateur Radio Christian Fellowship Day, The Golden Corral Military Appreciation Day, Rally For America II, ARMAD - 2005, over 6100 attending, National Support Our Troops Day - 2005, Tribute To The Troops Concert with CI Gospel Productions; Patriotic Sunday at The Chapel in Ft. Wayne; The American Legion Riders - 2007, and many other events as requested.
ARMAD 2005 also included the Kruse WWII Museum, and The Chain Of Lakes State Park - Albion, Indiana.
Each of these events included Amateur Radio Clubs from around the world contacting each other to allow the public to express support, and to exchange positive messages to each other LIVE.
Locations included various cities in the US, Canada, Europe, Asia, Australia, and New Zealand, Malta, England, Kuwait, and South America. We also thank Pearl Harbour, Fort Carson, Co., Cherry Pointe Naval Station, Iraq; and many other Military Bases, and Ships.
Thank you Operation Tribute To Freedom, and America supports you for allowing Amateur Operators to work with your organizations to provide this service for our communities, and the Military.
Please join with us as we continue to grow, and show our support to those that keep us free.
Brother's Day
Brother's Day celebrates the bond between brothers – an amazing gift and should be cherished. Take this day to make contact with your brother and tell him how much he means to you. Why not arrange to take your brother out for a meal and discuss your family memories?
Brother's Day should not be confused with Wright Brothers Day, which is observed in the USA in December to celebrate the iconic brothers who worked together to create the first heavier than air flying machine. This example of successful brotherhood shows just how amazing the brotherly connection can be.
International Tiara Day
International Tiara Day is celebrated on May 24th each year, appropriately on the birthday of Queen Victoria. Since so many girls and women admire tiaras, but there are very few events to which one can appropriately wear one, International Tiara Day was created. It is a day when everyone who wishes can wear a tiara for a day and feel like royalty. After all YOU are special!
Please join us May 24th by wearing a tiara, get your friends to participate, and spread the word!
International Tiara Day was first celebrated May 24th, 2005 as a one-time event in conjunction with Barbara Bellissimo's Seasons of Success. In 2008, Lynanne White and some of her employees at American Rose Bridal in Poulsbo, Washington decided that every woman should be able to wear a tiara, not just brides. International Tiara Day was re-born with Barbara's blessing.
Lynanne decided to keep the date as May 24th, when she found out it was appropriately the same day as Queen Victoria's birthday.
Every woman is special and deserves to be treated that way, so on May 24thput your tiara on (physical or metaphorical) and be the Queen you are!
Julia Pierpont Day
Julia Augusta Robertson Pierpont (1828-1886) of Fairmont, WV is credited with being an originator of this nation's Decoration Day, renamed Memorial Day in 1882.
In May 1866, following the end of the war and while living in the Virginia Governor's Mansion, Julia and a Miss Woolsey, an NY girl teaching in the schools for African American children, decided to decorate the graves of the Union soldiers buried in Hollywood Cemetery in Richmond, VA. The graves were dismal and neglected. Julia, Miss Woollsey and a number of children, relatives and teachers bravely "paraded" to the cemetery to decorate the graves.
Some approved and others condemned, but news spread of the event. A few weeks later a similar Decoration Day occurred in Richmong and thousands came from all over the state to decorate the Confederate graves. News spread throughout the nation and more events followed. What Julia had done inspired others.
There are records of other Decoration Days prior to and following that one in Richmond, but many historians feel Julia Pierpont was largely responsible for the creation of an annual "Decoration Day" ordered for May 30.
In 1987 a project by WVU's Public History Program with financial assistance from the Humanities Foundation of WV and supported by the WVU Center for Women's Studies, WV Women's Commission and the WV Historic Preservation Unit established Julia Pierpont as the originator of our annual celebration of Memorial Day.
National Escargot Day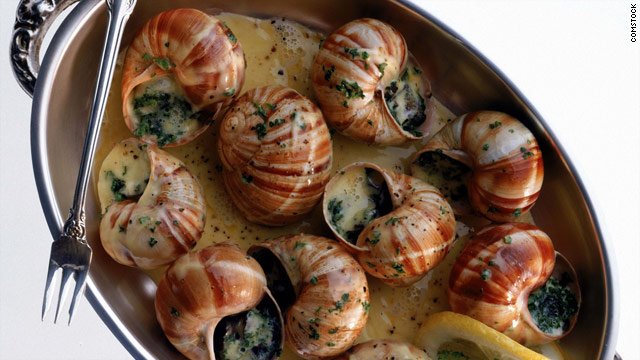 Can you imagine there is a day to celebrate eating Escargots? Yes, May 24th is celebrated as National Escargot Day. Escargots are snails that are considered delicacy be many. However, few just run away from the very idea of eating snails.
The best way to celebrate national escargot day is to eat different delicacies made out of escargots. You can go to a restaurant which serves Escargots and have a plate full of it. If you are good in cooking you cook some dishes using Escargot as an ingredient or you can eat it just like that by roasting it. In France, Escargots are considered a delicacy. Escargots are a tasty appetizer and are full of protein. You can invite your friends and family members to enjoy and celebrate national Escargot day over some fine escargot appetizers. For those who cannot eat snails, they can gift Escargot day gift cards.