Father's Day
On July 19, 1910, the governor of the U.S. state of Washington proclaimed the nation's first "Father's Day." However, it was not until 1972, 58 years after President Woodrow Wilson made Mother's Day official, that the day became a nationwide holiday in the United States.
MOTHER'S DAY: INSPIRATION FOR FATHER'S DAY
The "Mother's Day" we celebrate today has its origins in the peace-and-reconciliation campaigns of the post-Civil War era. During the 1860s, at the urging of activist Ann Reeves Jarvis, one divided West Virginia town celebrated "Mother's Work Days" that brought together the mothers of Confederate and Union soldiers. In 1870, the activist Julia Ward Howe issued a "Mother's Day Proclamation" calling on a "general congress of women" to "promote the alliance of the different nationalities, the amicable settlement of international questions, [and] the great and general interests of peace."
However, Mother's Day did not become a commercial holiday until 1908, when–inspired by Jarvis's daughter Anna, who wanted to honor her own mother by making Mother's Day a national holiday–the John Wanamaker department store in Philadelphia sponsored a service dedicated to mothers in its auditorium. Thanks in large part to this association with retailers, who saw great potential for profit in the holiday, Mother's Day caught on right away. In 1909, 45 states observed the day, and in 1914, President Woodrow Wilson approved a resolution that made the second Sunday in May a holiday in honor of "that tender, gentle army, the mothers of America."
ORIGINS OF FATHER'S DAY
The campaign to celebrate the nation's fathers did not meet with the same enthusiasm–perhaps because, as one florist explained, "fathers haven't the same sentimental appeal that mothers have." On July 5, 1908, a West Virginia church sponsored the nation's first event explicitly in honor of fathers, a Sunday sermon in memory of the 362 men who had died in the previous December's explosions at the Fairmont Coal Company mines in Monongah, but it was a one-time commemoration and not an annual holiday. The next year, a Spokane, Washington woman named Sonora Smart Dodd, one of six children raised by a widower, tried to establish an official equivalent to Mother's Day for male parents. She went to local churches, the YMCA, shopkeepers and government officials to drum up support for her idea, and she was successful: Washington State celebrated the nation's first statewide Father's Day on July 19, 1910. Slowly, the holiday spread. In 1916, President Wilson honored the day by using telegraph signals to unfurl a flag in Spokane when he pressed a button in Washington, D.C. In 1924, President Calvin Coolidge urged state governments to observe Father's Day. However, many men continued to disdain the day. As one historian writes, they "scoffed at the holiday's sentimental attempts to domesticate manliness with flowers and gift-giving, or they derided the proliferation of such holidays as a commercial gimmick to sell more products–often paid for by the father himself."
FATHER'S DAY: CONTROVERSY AND COMMERCIALISM
During the 1920s and 1930s, a movement arose to scrap Mother's Day and Father's Day altogether in favor of a single holiday, Parents' Day. Every year on Mother's Day, pro-Parents' Day groups rallied in New York City's Central Park–a public reminder, said Parents' Day activist and radio performer Robert Spere, "that both parents should be loved and respected together." Paradoxically, however, the Depression derailed this effort to combine and de-commercialize the holidays. Struggling retailers and advertisers redoubled their efforts to make Father's Day a "second Christmas" for men, promoting goods such as neckties, hats, socks, pipes and tobacco, golf clubs and other sporting goods, and greeting cards. When World War II began, advertisers began to argue that celebrating Father's Day was a way to honor American troops and support the war effort. By the end of the war, Father's Day may not have been a federal holiday, but it was a national institution.
In 1972, in the middle of a hard-fought presidential re-election campaign, Richard Nixon signed a proclamation making Father's Day a federal holiday at last. Today, economists estimate that Americans spend more than $1 billion each year on Father's Day gifts.


June 15 celebrates National Smile Power Day. Today is a day, for everyone, to share the power of the smile.
There are many people that do not realize how much power and magic is in a smile. A smile can be as simple as a silent hello to those that you pass by. A true smile also offers acceptance, encouragement and appreciation as well as helping to calm one's anxieties, fear, nervousness and etc.. A smile lets someone know that you care.
When you smile at someone, you are telling them that they are valued and worth the smile that you just gavin them. Smiles are morale boosters and confidence builders.
"Do not let the world change your smile………..Let your smile, change the world!" (author unknown)
Research has proven that smiling really does increase attractiveness and likability between humans. Smiling creates a greater trust and increased interpersonal cooperation. Smiling at someone can help them to relax and relieve their stress while at the same time, it will make you feel good. Smiling (even if you do not feel like it) will lift your mood and can make you a happier person.
National Lobster Day
Need an excuse to indulge in a lobster dinner tonight? In the United States, June 15 is National Lobster Day, a time for savoring and paying tribute to one of America's most beloved crustaceans. In honor of the holiday, check out these shell-shocking facts about lobster and its long, meaty history.
Lobster• When the first European settlers reached North America, lobsters were so plentiful that they would reportedly wash ashore in piles up to 2 feet high. Their bounty made them a precious source of sustenance during hard times—and gave them a nasty reputation as the poor man's protein.
Native Americans used lobsters to fertilize their crops and bait their fishing hooks. They also ate the abundant crustaceans, preparing them by covering them in seaweed and baking them over hot rocks. According to tradition, this cooking method inspired the classic New England clambake.
At first, lobsters were gathered by hand along the shoreline. In the late 1700s, special boats known as smacks, which featured tanks with holes that allowed seawater to circulate, were introduced in Maine for the transport of live lobsters. The workers who operated these shellfish-friendly vessels were known as smackmen. It was not until the mid-19th century that lobster trapping, also first practiced in Maine, became a more popular way to collect the sea creatures.
Dirt-cheap because they were so copious, lobsters were routinely fed to prisoners, apprentices, slaves and children during the colonial era and beyond. In Massachusetts, some servants allegedly sought to avoid lobster-heavy diets by including stipulations in their contracts that they would only be served the shellfish twice a week.
The first lobster pound was established in Vinalhaven, Maine, in 1876. The town is still home to a thriving lobster fishery.
Lobster began to shed some of its negative reputation and gain a following among discriminating diners, particularly in Boston and New York City, during the 1880s. Prices immediately began to rise.
Because lobster was considered a delicacy by the time World War II began, it was not rationed. The booming wartime economy allowed wealthy cravers of crustaceans to consume them at unprecedented rates.
American lobsters—or Maine lobsters, as they are commonly known—can weigh more than 40 pounds and grow up to 3 feet long. The largest lobster on record was caught off Novia Scotia in 1988. It weighed in at 44 pounds and was 42 inches long. Scientists believe it was at least 100 years old—twice the lifespan of the average lobster.
The lobster, which has changed little over the last 100 million years, is known for its unusual anatomy. Its brain is located in its throat, its nervous system in its abdomen, its teeth in its stomach and its kidneys in its head. It also hears using its legs and tastes with its feet. One of the few things lobsters have in common with humans: They tend to favor one front limb, meaning they can be right-clawed or left-clawed.
When crowded into tight quarters such as store display tanks, lobsters tend to become cannibalistic. Sellers tightly band their claws to prevent them from feasting on their neighbors.
Though considered a rich and decadent food, lobster meat contains fewer calories than an equal portion of skinless chicken breast. It also boasts healthy omega-3 fatty acids, potassium and the vitamins E, B-12 and B-6.
Nature Photography Day
The ninth annual Nature Photography Day will be observed nationally on Sunday, June 15. This day was designated by NANPA to promote the enjoyment of nature photography, and to explain how images have been used to advance the cause of conservation and protect plants, wildlife, and landscapes locally and worldwide.
In 2006, NANPA celebrated the first Nature Photography Day and placed it in McGraw-Hill's reference work, Chases's Calendar of Events. Many media and websites took notice. Since then, people throughout the North American continent--from overseas, too--have discovered numerous ways to observe and enjoy the day.
NANPA encourages people everywhere to enjoy the weekend by using a camera to explore the natural world. A backyard, park, or other place close by can be just right. Walking, hiking, and riding a bike to take photos are activities that don't lead to a carbon footprint. And fresh air can do wonders for the spirit!
World Elder Abuse Awareness Day
Each year, an estimated 5 million older persons are abused, neglected, and exploited. In addition, elders throughout the United States lose an estimated $2.6 billion or more annually due to elder financial abuse and exploitation, funds that could have been used to pay for basic needs such as housing, food, and medical care. Unfortunately, no one is immune to abuse, neglect, and exploitation. It occurs in every demographic, and can happen to anyone—a family member, a neighbor, even you. Yet it is estimated that only about one in five of those crimes are ever discovered.
World Elder Abuse Awareness Day (WEAAD) was launched on June 15, 2006 by the International Network for the Prevention of Elder Abuse and the World Health Organization at the United Nations. The purpose of WEAAD is to provide an opportunity for communities around the world to promote a better understanding of abuse and neglect of older persons by raising awareness of the cultural, social, economic and demographic processes affecting elder abuse and neglect. In addition, WEAAD is in support of the United Nations International Plan of Action acknowledging the significance of elder abuse as a public health and human rights issue. WEAAD serves as a call-to-action for individuals, organizations, and communities to raise awareness about elder abuse, neglect, and exploitation.
How Can I Be Involved?
Each year on or around June 15, communities and municipalities around the world plan activities and programs to recognize WEAAD. It is an excellent opportunity to share information about abuse, neglect, and exploitation in later life. There are many ways to become involved, from the simple yet meaningful, to planning events that require a little more commitment and time. Visit the Take Action section of this website for more information and activity ideas for World Elder Abuse Awareness Day. We encourage you to join others around the nation and world in observing WEAAD, and to explore this website for information, tools, and resources to support you as you plan for WEAAD. For whether the effort is great or small, once a year or throughout, all of these efforts empower us to make long-lasting differences in the lives of vulnerable elders.
Global Wind Day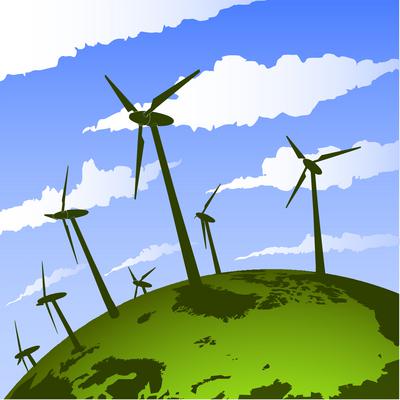 Global Wind Day is a worldwide event that occurs annually on 15 June. It is a day for discovering wind, its power and the possibilities it holds to change our world.
In more than 75 countries around the world, wind farms are in operation, generating energy from a clean and renewable source.
Thousands of individuals are involved in the production of energy from the wind, but for many people, wind energy is a mystery. Global Wind Day is the day when you can visit wind farms, meet experts, attend events, take actions to support wind energy and find out everything you want to know about wind energy.
The European Wind Energy Association – EWEA – and the Global Wind Energy Council – GWEC – coordinate the Global Wind Day through a network of partners. The day started as a European one in 2007 and went Global in 2009. On 15 June, hundreds of public events are organised all over the world.