Beautician's Day
We all need a little help looking our best now and then, and Beautician's Day celebrates those cosmetological experts who can help hide our flaws and bring out the absolute best of our beauty. There are multiple disciplines within the realm of cosmetology, including such areas as skin care, manicures, electrology, hair care, and cosmetic application. When it's a special day for you, it's always good to remember that without these, we could be locked in a perpetual bad hair day. The world of fashion and style is in constant flux, evolving with the changing of the seasons, and these wonderful navigators of the beauty world will see you through.
Cosmetics is one of the foundations of the beauticians art, with the knowledge of how colors, skin tones, and hair color all come together to create the unique pallete that is your skin. Cosmetics have to be carefully selected to enhance your natural features, with considerations needing to be taken for dry skin, oily skin, and the always tricky combination skin. While most people think merely of the colorants that are standard 'make-up', cosmetics actually include those products used for treating the various issues tied into the nature of your skin.
Skin care is done through a variety of methods, and Beautician's Day is a great time to check in with your cosmetologist to help you adjust for your new look. There are several processes involved in properly caring with your skin, including regular cleansings, masks (such as clay-based, peel masks, sheet masks, and others). Exfoliation helps to get rid of dead skin to help the fresh new skin underneath truly shine, or to even out rough spots on your skin. Combining these habits with Toning, moisturizing, and products to protect your skin from skin and wind damage.
But what is perfect skin without the glowing, healthy hair to back it up? Just like your skin, hair has different characteristics, some is naturally curly, or long and straight, some is fine, and others thick, and just like face, hair can suffer from being oily or dry. There's so much that can be done with hair, with coloring being one of the most popular options, serving to perfectly compliment your natural coloration. There are hundreds of different hair styles, each one serving to compliment your face in a different way. Beautician's Day is a great opportunity to consult them on what styles would look best on you.
Another great way to celebrate is to get together with your friends, men and women alike, and head on down to your local nail salon or spa for a relaxing mani-pedi. Men rarely take an opportunity for this level of pampering, and that's a terrible shame. Convince your friends to come on down with you, and you can guarantee they'll keep coming back for more. For bonus points, try to convince them to get their nails not just shaped, but to get at least a clear-coat, if not a full colored coat!
Beautician's Day can also be an opportunity for you to take the plunge and get rid of those unsightly and bothersome areas of body hair. Electrology is another element of the beautician's art, allowing you to take control of your appearance by permanently removing unwanted hair in troublesome areas. Never worry about shaving your armpits, or having an unsightly bikini lines at the beach or pool. With the application of electrolisis, you'll be free from these concerns forever! So pop in to see your Beautician, and bring them cards or flowers, or even treat them to a day at the spa with a gift certificate!
International Day Against Drug Abuse and Illicit Trafficking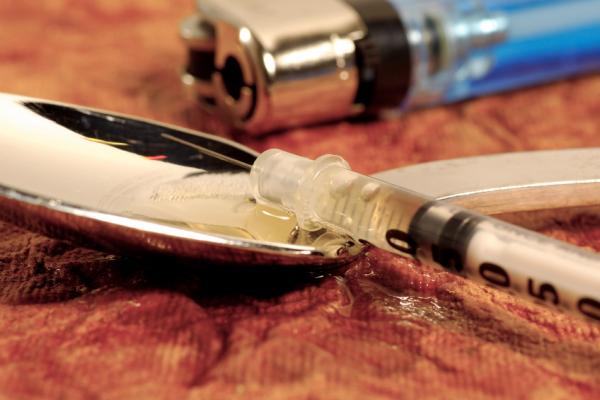 The United Nations' (UN) International Day Against Drug Abuse and Illicit Trafficking falls on June 26 each year to raise awareness of the major problem that illicit drugs represent to society. This day is supported by individuals, communities and various organizations all over the world.
The UN Office on Drugs and Crime (UNODC) has, over the years, been actively involved in launching campaigns to mobilize support for drug control. The UNODC often teams up with other organizations and encourages people in society to actively take part in these campaigns.
Governments, organizations and individuals in many countries, including Vietnam, Borneo and Thailand, have actively participated in promotional events and larger scale activities, such as public rallies and mass media involvement, to promote the awareness of dangers associated with illicit drugs.
According to the UNODC, nearly 200 million people are using illicit drugs such as cocaine, cannabis, hallucinogens, opiates and sedative hypnotics worldwide. In December 1987 the UN General Assembly decided to observe June 26 as the International Day against Drug Abuse and Illicit Trafficking. The UN was determined to help create an international society free of drug abuse. This resolution recommended further action with regard to the report and conclusions of the 1987 International Conference on Drug Abuse and Illicit Trafficking.
Following the resolution, the years 1991 to 2000 were heralded as the "United Nations Decade Against Drug Abuse". In 1998 the UN General Assembly adopted a political declaration to address the global drug problem. The declaration expresses UN members' commitment to fighting the problem.
The United Nations' logo is often associated with marketing and promotional material for this event. It features a projection of a world map (less Antarctica) centered on the North Pole, enclosed by olive branches. The olive branches are a symbol for peace, and the world map represents all the people of the world. It has been featured in colors such as white against a blue background or gold against a light purple background.
International Day in Support of Victims of Torture
The United Nations' (UN) International Day in Support of Victims of Torture is annually observed on June 26 to remind people that human torture is not only unacceptable – it is also a crime.
Rehabilitation centers and human rights organizations around the world celebrate the UN's International Day in Support of Victims of Torture on June 26 each year. The day serves as a reminder to people that torture is a crime. This event gives everyone a chance to unite and voice their opinions against human torture.
Organizations, including the International Rehabilitation Council for Torture Victims and Amnesty International, have played an active role in organizing events around the world to promote the day. Activities may include: photo exhibitions; the distribution of posters and other material to boost people's awareness of issues related to human torture; and television advertisements.
On June 26, 1987, the Convention against Torture came into force. It was an important step in the process of globalizing human rights and acknowledging that torture and inhuman or degrading treatment or punishment should be universally illegal. In 1997 the United Nations General Assembly decided to mark this historic date and designated June 26 each year as the International Day in Support of Victims of Torture.
The first International Day in Support of Victims of Torture was held on June 26, 1998. It was a day when the United Nations appealed to all governments and members of civil society to take action to defeat torture and torturers everywhere. That same year marked the 50th anniversary of the Universal Declaration of Human Rights, which proclaims that "no one shall be subjected to torture or to cruel, inhuman or degrading treatment or punishment".
The United Nations' logo is often associated with marketing and promotional material for this event. It features a projection of a world map (less Antarctica) centered on the North Pole, enclosed by olive branches. The olive branches are a symbol for peace, and the world map represents all the people of the world. The logo appears in colors such as black on a white or light yellow background.
National Chocolate Pudding Day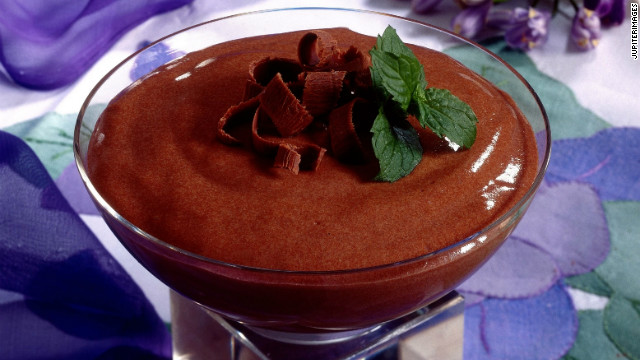 June 26th is National Chocolate Pudding Day!
National Chocolate Pudding Day offers a perfect excuse for you to indulge yourself with some delicious chocolate pudding. This unusual holiday is a great occasion for chocolate pudding companies and chocolate pudding lovers alike. There are two types of chocolate pudding. In the United States, Canada, Sweden, and East and South East Asia, chocolate pudding is boiled then chilled, and its texture is that of custard with starch. In the United Kingdom, Ireland, Australia, and New Zealand, chocolate pudding is steamed and baked, and its texture is similar to that of cake.
Celebrate this weird holiday by cooking your own homemade chocolate pudding and sharing it with the people you love. Buy some Hershey's Cocoa, and follow a recipe to make some quick creamy chocolate pudding. Open up a chocolate pudding Snack Pack, and enjoy! Have a competition with your friends to see who can make the most delicious chocolate pudding on National Chocolate Pudding Day. Wish your friends a "Happy National Chocolate Pudding Day!" Whichever way that you decide to spend National Chocolate Pudding Day, let go of anything that's holding you back, and indulge yourself with some chocolaty pudding delight!
National Chocolate Pudding Day Fun Facts:
On November 7, 1993, a Rugrats episode premiered called "Angelica Breaks a Leg," in which Angelica fakes a broken leg just to get attention. At one point, DiDi walks into the kitchen to discover that Stu is up at 4:00 am making Angelica chocolate pudding, only to find out later that she is not hungry anymore. The scene eventually turned into a meme that originated on 4chan called "Stu Making Chocolate Pudding At 4 AM."
In the late 19th century, many American food companies and social reformers promoted pudding as a type of health food. As a result, chocolate pudding was perceived by some as a health food.
By the 1930s, instant custard and chocolate pudding mixes were readily available to the American public.
General Foods (Jell-O) introduced their very own chocolate pudding mix in 1934 as "Walter Baker's Dessert." In 1936, the company renamed the product as "Pickle's Pudding."
According to Guinness World Records, on May 10, 2010, Donald Cunningham set the record for the most pudding eaten in three minutes at 1.34 kg (2 lb 15 oz). Cunningham used sugar-free Jell-O chocolate pudding for the attempt.
National Chocolate Pudding Day Jokes:
Some gangsters decide to rob a bank. After several days of brainstorming, they agree on the best plan. The next day, they get to work and are able to get into the bank relatively easy. Once inside the main vault, they discover one wall is full of safe deposit boxes, and they start to work on them immediately. They drill and pry open the first box only to find a small container of chocolate pudding inside. The gangster in charge says, "Okay, well, at least we can eat it." So they eat the pudding. They drill and pry open up the second safe deposit box and find more chocolate pudding. They decide to devour it too. Determined to find the goods, the process continues for the rest of the night until all the safe deposit boxes have been opened. They didn't find any money or jewelry in any of the boxes. Disappointed the head gangster said, "Well, at least we got a free meal out of it." The next day, they pick up a local newspaper and read: "MYSTERY AT THE SEWAGE TESTING PLANT: Sewage Plant Workers Baffled As Fecal Material Is No Where To Be Found."
...And then Courtney Love said, "You know, I'm not like a 'cool mom.' I'm a mother, but I'm a really, really good mother, and the proof is in the pudding. Also in the pudding were trace amounts of LSD, cocaine, and crystal meth. No amount of self esteem was found in the pudding."
A depressed-looking man is sitting in a cheap, greasy diner in a Leeds suburb. He picks up the menu and sees that it contains just three dishes: meatloaf, shepherd's pie and chocolate pudding. The waitress comes over to take his order. "I'll have the chocolate pudding," says the man glumly, "and if you could throw in a few kind words that would be mighty welcome." The waitress leaves and returns a few minutes later with a plate of chocolate pudding. She bangs the plate on the table in front of the man and starts to walk off. "Hey," says the man. "I got my dinner; how about those kind words?" The waitress turns, takes the cigarette out her mouth and says, "Don't eat the pudding."
A 6-year-old boy was sitting on the steps of his apartment building, eating a huge bowl of chocolate pudding. A man walked by and was surprised by just how big a bowl it was. He asked the youngster, "Is that a bowl of pudding?" The youngster replied, "Yes sir, it is." The man then asked, "Are you going to eat all of it?" The boy responded, "Yes sir, I am." Then the man asked, "Does your mother know that you're going to eat all the pudding?" The boy replied, "No sir, she doesn't." Then the man asked, "Well, don't you know that eating all the pudding isn't good for you?" The boy answered, "My grandfather lived to be 100 years old." The man asked, "Is that because he ate a big bowl of pudding everyday?" The boy replied, "No. It's because he minded his own f**king business."
Knock Knock... Who's there?... Pudding!... Pudding who?... Pudding on your shoes before your trousers is a bad idea!
National Canoe Day
In 2007, the canoe was named one of the Seven Wonders of Canada via a CBC Radio feature in which more than 1 million votes were cast. In celebration of this, the Canadian Canoe Museum founded this day with the aim of increasing participation in paddle sports in Canada, engaging new paddlers and reaching across generational and cultural divides to introduce the canoe to those who haven't had the opportunity to experience this great national heritage. National Canoe Day has grown to become a truly countrywide event, with participants paddling across the country, from the midnight sun of the north to the urban rivers of the south. National Canoe Day has also been celebrated internationally by groups in the US and UK. Annually, June 26.
Canoes were developed over the course of thousands of years by the native peoples of North America. The word 'canoe' originiated from the word 'kenu' - meaning dugout. These seagoing boats were used by the Carib Indians of the Caribbean islands, and were made of large tree trunks which were shaped and hollowed, and were strong enough to travel between the islands.
North American Indians are responsible for creating the more well-known version of the canoe - a frame of wooden ribs covered with the lightweight bark of birch trees, and sometimes elm or cedar trees. These boats, which have remained virtually unchanged in design for thousands of years, proved to be ideal for travelling the numerous streams, rivers and lakes of North America.
Birchbark was the perfect choice to build canoes because, not only was it lightweight and smooth, but it was also waterproof and resilient. As well, the birch tree was found in almost every area of Canada, except for the western subarctic region, where spruce bark had to fill in as a substitute. The joints of the canoes were held together by the root of the white pine and then made waterproof by applying hot pine or spruce resin.
As the commerce of early North America grew, so did the need for canoes. The fur trade became so large, in fact, that the French set up the world's first known canoe factory at Trois-Rivieres, Quebec, around the year 1750. Many of the canoes that fur traders used were capable of carrying a crew of up to 12 people and a cargo weighing around 2400 kilograms.
National Hand Shake Day
Shaking hand is the gesture to impart respect to other or to greet anyone.
National Handshake Day is celebrated on 26th June. It is according to the Chase's Calendar of Events.
In order to give respect to the person you meet or greet, this day is celebrated to spread the importance of handshaking in our life. Even National Handshake Day is celebrated to make people aware of the proper gesture of handshaking and all.
National Handshake Day is being evident from the past era, that handshaking is the perfect gesture for greeting and sending your message to the others in a meeting. National Handshake Day is important in various public meets like:
show
meeting
call
interview
National Handshake Day is from the first day of greeting that incorrect handshaking has the power breaking or building relation with the other. Proper handshaking is the gateway to the prospective business deal. Hand shaking is the vehicle of conveying message of trust, friendliness and warmth. Proper handshaking is the means of making person ensured how much confidence you have in you.
According to one survey by the Incomm Center for Trade Show Research, many visitors of trade show reacts to the handshake by being very open and friendly. This study has opened the percentage of 76 for a kind of visitors. This research has also uncovered the fact that if you shake your hand with the person you meet then the person becomes keener to keep your presence in mind in future rather with whom you do not shake hands. According study of 2001, even many interviews can turn into your future job if you can convey positive handshake to your employer. Undoubtedly, weaker handshakes have less effect on employer's mind.
National Handshake Day is quite evident fact that any professionals even if well-dressed, perfectly groomed and carrying good profile but lacking proper handshaking gesture may not impart perfect impression in any business dealing. If the message by the handshaking is disrespect and weak heartedness, then definitely National Handshake Day will become major turn off in any situation.
Below is the list of negative types of handshakes which has to be avoided:
The "dead fish"
The wimp
The "I've got you covered" grip
The "four finger"
The "I won't let go
The sweaty palm
The "ringed torture"
The "southpaw"
The cold & clammy
The "macho cowboy"
So, National Handshake Day is highly evident that perfect hand shaking is the perfect gateway to your future success. Thus, by celebrating National Hand Shake day, people try to honor this gesture properly.