National Bean 'n' Franks Day
Every 13th of July in the United States, people everywhere enjoy the classic lunch and dinner combination of hot dogs and baked beans in honor of the holiday called National Bean 'n Franks Day. Although this dish is consumed on a regular basis by many Americans, on this food holiday the combo is put on a pedestal. National Bean 'n Franks Day provides an opportunity for lovers of the traditional combo to share their favorite recipes, treat their friends and family to a plate of the stuff, and spread awareness of this food to others.
National Bean 'n Franks Day is a fairly obscure food holiday, and it is not entirely clear how the whole thing got started. In fact, there is very little documentation about the holiday available. However, baked beans have been served with frankfurters for decades in the United States, and the two have become a favorite combination for American diners.
Most commercial baked beans are made with navy beans (also known as haricot), and the beans are generally stewed and not baked (despite the name). Baked beans were among the first canned "convenience foods" to emerge in the U.S., dating back to the civil war.1 The frankfurter is a German creation, and originated in the city of Frankfurt (hence the name).
National Bean 'n Franks Day may be celebrated alone by indulging in a plate or bowl of the dish, or lovers of the food may choose to host a bean 'n franks party. Because the holiday falls in the month of July the weather is likely to be warm, making this an ideal opportunity to host a barbecue featuring beans and franks.
Embrace Your Geekness Day
Embrace Your Geekness Day is observed on July 13. The word geek is a slang term originally used to describe odd or non-mainstream people, with different connotations ranging from "an expert or enthusiast" to "a person heavily interested in a hobby", with a general pejorative meaning of "a peculiar or otherwise dislikable person, especially one who is perceived to be overly intellectual".
The definition of geek has changed considerably over time, and there is no longer a definitive meaning. The term nerd has a similar, practically synonymous meaning as geek, but many choose to identify different connotations among these two terms, although the differences are disputed.
There are many subclassifications of geeks such as the following: Science geeks, Math geeks, Computer geeks, History geeks, Engineering geeks, Language geeks, Art geeks, Music geeks, Sci-Fi geeks, Fantasy geeks, Comic Book geeks, Video Game geeks, Board Game geeks, Role-Playing Game geeks, Pop Culture geeks and even Sports geeks.
National French Fries Day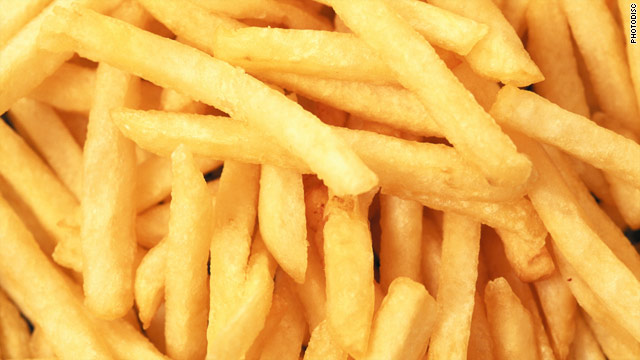 If you love crispy, salty fried potatoes, then you have a reason to celebrate on the 13th of July. On this date falls National French Fries Day, a holiday that commemorates this American favorite and encourages people across the United States of America to dig in to a batch of fries.
There are many ways to enjoy french fries, and they can be much more than mere filler thrown onto a plate beside a hamburger or sandwich. They may be topped with chopped garlic and herbs, accompanied by an array of flavorful dipping sauces, or artfully presented in a cup or cone, possibly alongside a bowl of freshly steamed mussels. However you enjoy your fries, National French Fries Day offers you an excuse to indulge without guilt.
Like many food holidays, the history of National French Fries Day is not easy to pinpoint. Many of these such holidays are proposed by food manufacturers or individuals somehow connected to the food or industry.
French fries themselves, however, have a long history. They did not originate in France as the name implies, but actually in Belgium during the 1600's. It is speculated that the term "French fries" was coined in World War 1 by American soldiers who were introduced to them there, and were so named because Belgians speak French.
You may find French fry specials on the menu at restaurants, along with reduced prices (or, if you are lucky, free fries). You can celebrate at home by hosting a French fry party, and frying up a batch to share with friends and family members. You may also choose to celebrate this holiday by simply enjoying a serving of fries at a restaurant, fast food joint or at home.
Anne Hutchinson Memorial Day
An annual gathering to honor Anne Marbury Hutchinson (1591–1643), cofounder of Pocasset (Portsmouth), RI, in 1638. Wife, mother of 16, midwife, religious leader, she was a caretaker of and spiritual leader to women in Puritan Boston. Anne Hutchinson helped shape the tradition of free speech and religious tolerance that has become so important to modern Americans. Annually, on the Sunday near Anne Hutchinson's birth anniversary, July 20, 1591
Anne Marbury Hutchinson (1591- 1643) is a nationally-known historical figure who spent 9 of her 52 years in the New World and four of those years were spent in Portsmouth. Born in Elizabethan England in 1591, Hutchinson learned the skills she would use all her life, midwifery, healing and herbalism from her mother; from her minister father, she received a solid theological education as well as an understanding of the meaning of religious dissent. She married, had a dozen children and in her 40s she and her husband, Will, followed the preaching of Puritan leader John Cotton. The family followed Cotton to the Puritan colony in Boston.

In Boston, Hutchinson continued her work with sick and child-bearing neighbors and women began to gather at her house as part of their "laying-in" time or with young infants — periods where they could not attend church. Her discussions with women on the sermons led to debate and challenge and the charismatic theologian began to be an important influence in the Boston community. The church leaders of Boston would not tolerate her illegal meetings with women, and felt her religious views were dangerous and a threat to their authority. Hutchinson was banished from Boston with her followers and with the help of Roger Williams they walked to and established Pocasset (Portsmouth) in 1638.
The men of this group of settlers composed "The Portsmouth Compact" of 1638- a unique document combining self-government with civil and religious freedom. This compact with the signers has been memorialized in Founder's Brook Park with a plaque in 1938. In 1996 a memorial to Anne Hutchinson and her friend, Quaker martyr Mary Dyer, was established at the Park funded by the public and organized by The Friends of Anne Hutchinson.

The Hutchinson family spent four years in Portsmouth where her beloved husband, Will, died in 1642. Anne Hutchinson resettled with her youngest children and a party of 16 to the Dutch colony of New Amsterdam in the present-day Bronx/Lower Westchester, where the parkway and river that bear her name are located. At age 52, Hutchinson and the rest of her household were caught in the middle of pre-existing Indian hostilities and were brutally massacred by the local Siwanoys in 1643.
Anne Marbury Hutchinson has been used as a cautionary tale for centuries — a warning of what can happen to a woman who finds her public voice and challenges authority. Hutchinson has since been linked with Roger Williams as a champion for freedom of conscience which set the tone for the uncommon religious diversity of Rhode Island.
Gruntled Workers Day
On Gruntled Workers Day, the question comes up -- what is gruntled? To find the answer, we ask the question a different way... How can someone be disgruntled without there being a grunted? So apparently, grunted is the opposite of disgruntled. Thus, on Gruntled Workers Day we celebrate the people who are satisfied in their work and are truly having fun at their jobs. Unfortunately, there aren't too many of them out there these days, but when you do run into them it definitely does make a difference.
This holiday is a copyrighted holiday that was created by Thomas and Ruth Roy of Wellcat Holidays
Fool's Paradise Day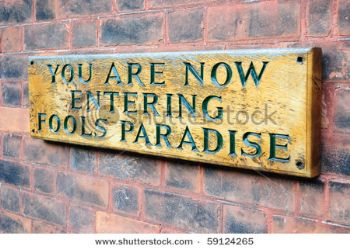 This special day seems a bit like an oxymoron. How can a fool reach, or experience, Paradise? And, how could a place BE Paradise, if fools inhabit the place? We don't know the answers to these important questions. We can only speculate, as we have yet to find the creator of this special day. We will leave the philosophical thought about this day to you the reader.
In the meantime..................
Have a wonderful Fool's Paradise Day!
International Puzzle Day
International Puzzle Day celebrates the birth of Dr. Erno Rubik, the inventor of Rubik's Cube.
Rubik was born on July 13, 1944 in Budapest, Hungry during World War II. Rubik's famous invention, the Rubik's cube, became a worldwide craze in the 1980s. Within a year after the toy was first exported from Rubik's native Hungary in May of 1980, sales of the toy topped five million. Manufacturers of the puzzle found it difficult to keep up with the skyrocketing demand, and production centers around the world had to be expanded.
Over 100 million Rubik's cubes were sold between 1980 and 1982. The Rubik's cube won the highest prize in Hungary for the best invention, as well as top toy awards around the world. The makers of the original Rubik's cube, Ideal Toy Corporation, won lawsuits around the world against the makers of the fake cubes. Interestingly, the patent for the Rubik's cube, a 1974 patent for the "Magic Cube," applies only in Hungary. The toy is not protected from unauthorized copies under patent law. Instead, the Rubik's cube is protected from reproductions as a work of art.
When Erno Rubik invented the toy in 1974, he created one hand-made cube, and part of his goal was to create a challenging three-dimensional puzzle with aesthetic value. Thus, the cube is protected by copyright law until 70 years after the death of its creator.
The Rubik's cube was placed on exhibit at the New York Museum of Modern Art in 1981. Rubik still lives in Hungry. He founded the Rubik Studio where he designed furniture and games. He became the president of the Hungarian Engineering Academy and created the International Rubik Foundation to support talented engineers and industrial designers. Today he is retired but the Rubik's Studio continues its work with young designers.
Barbershop Music Appreciation Day
Barbershop Music Appreciation Day is celebrated on July 13th of each year. Barbershop Music Appreciation Day was established in 2005 in honor of the 60th anniversary of Sweet Adelines International.
The date was Friday, July 13, 1945, when Edna Mae Anderson of Tulsa, Oklahoma, brought a few women together in her home. The women wanted to participate in – the "chord-ringing, fun-filled harmony" that their husbands, members of the men's Society for the Preservation and Encouragement of Barbershop Quartet Singing in America (SPEBSQSA), were singing. From that meeting grew the nucleus of what was to become Sweet Adelines International.
Barbershop Music
Barbershop vocal harmony, as codified during the barbershop revival era (1940s–present), is a style of a cappella, or unaccompanied vocal music characterized by consonant four-part chords for every melody note in a predominantly homophonic texture. Each of the four parts has its own role: generally, the lead sings the melody, the tenor harmonizes above the melody, the bass sings the lowest harmonizing notes, and the baritone completes the chord, usually below the lead. The melody is not usually sung by the tenor or bass, except for an infrequent note or two to avoid awkward voice leading, in tags or codas, or when some appropriate embellishment can be created. Occasional traveling may be sung by fewer than four voice parts.
According to the Barbershop Harmony Society (BHS), "Barbershop music features songs with understandable lyrics and easily singable melodies, whose tones clearly define a tonal center and imply major and minor chords and barbershop (dominant and secondary dominant) seventh chords that resolve primarily around the circle of fifths, while making frequent use of other resolutions."
Slower barbershop songs, especially ballads, often eschew a continuous beat, and notes are often held (or sped up) ad libitum.
The voice parts in barbershop singing do not correspond closely to the correspondingly named voice parts in classical music. Barbershop singing is performed both by men's and women's groups; the elements of the barbershop style and the names of the voice parts are the same for both.