International Beer Day (first Friday in August) is a global celebration of beer, taking place in pubs, breweries, and back yards all over the world -- It's a day for beer lovers everywhere to raise a toast to our brewers and bartenders, and rejoice in the greatness of beer!
That's right, folks. Come this August 1, Makers, Lovers and Sellers of beer all around the globe now have another reason to raise their frosty mugs. Along with hundreds of bars, restaurants, pubs and breweries worldwide, we have declared the aforementioned International Beer Day!
The purpose of IBD is threefold:
To gather with friends and enjoy the deliciousness that is beer.
To celebrate the dedicated men and women who brew and serve our beer.
To bring the world together under the united banner of beer, by celebrating the beers of all nations and cultures together on this one remarkable day.
International Beer Day is our chance to let the breweries and bars of the world know how much we appreciate them, all while participating in one of the best activities ever -- drinking beer! Perhaps even more than the beverage itself, International Beer Day is about celebrating the establishments who produce it, sell it and give folks a place to enjoy it.
So raise your glass on August 1 to celebrate these heroes behind each tasty brew. Cheers, and Happy International Beer Day!
International Beer Day was conceived by Jesse Avshalomov, and was founded in 2007 by Avshalomov, Evan Hamilton, Aaron Araki, and Richard Hernandez as a celebration of beer and the people who provide it.
As Jesse tells it:
"A few years back a group of friends and I decided that there needed to be a day in celebration of all things beer, a day in thanks to the people who produce and provide our favorite beverage. So we invented International Beer Day, convinced our local bar to celebrate, made a little website for it, gave thanks to the beer industry, and had a good-ol' time.
Then we started receiving emails from people who had found the IBD website and held their own celebrations in England and South Africa. We knew then that we needed to take our celebration to the world.
Ever since we've been working each year to bring the celebration to more and more people, and this year we've hit over 350 celebrations! We're working super hard to make this year's celebration Epic, we've even had a classy logo and new website designed, so we hope you have yourself an awesome International Beer Day."
August 1st is the National Girlfriends Day. Though the origin of this day is unknown, this is a day to celebrate the friendship between women. So on this day girls and women meet their best girl friend or friends to dedicate the day to all those moments that make their friendship very special. It could be just friends, sisters, mother or daughters. That best friend is very essential to every woman and hence they deserve all the attention.
You can think of and organize many different things on this day. Five things that could form a part of your list are:
Meet at the coffee shop for a chat.
Organize a sundae party with your group of girl friends at your home.
Organize a girl's night out. Go for a movie and then dinner at a hip restaurant.
If you are working and do not have much time or energy after a long day then you can organize to meet at your local spa in the evening.
If eating out and spas are not your type then you could meet at a park and beach for a walk.
Cream pie lovers will enjoy celebrating the unofficial food holiday National Raspberry Cream Pie Day on August 1. This day is a time to enjoy the pie and celebrate the combination of the whipped cream pie texture with the tartness of the raspberry. Cream pies may be served as individual pies or as a full pie cut in slices to share with other celebrants. Raspberries may be combined with other fruit as a part of the cream pie, may be purred or left whole, and can be served fresh or from frozen berries. A cream pie can be a baked pie or a no bake depending on the ingredients.
Pie is an ancient sweet dessert and cream pies, pies filled with custard and pudding pies date back to Medieval times. Raspberries are documented in both Asia and North America to the earliest days of settlements. Red raspberries were gathered wild by the people of Troy and in the foothills of Mount Ida in the times of Christ. The British exported them to the United States in 1771. Black raspberries were grown wild in the U.S. originally. By the 1800s, different varieties existed. Today the black raspberry is less used commercially than the red.
Celebrating National Raspberry Cream Pie Day is as simple as stopping by the grocery store and grabbing one to share with a friend. The day may be celebrated by meeting a friend at a coffee shop or bakery to enjoy a slice of pie. To celebrate in the comfort of home, a raspberry cream pie might be made the day before so the pie is firm and cold when served. Individual raspberry cream pies can easily be made by purchasing ready made single serving graham cracker crusts.


With more than half of the candidates waiting for transplant are from minority groups; thus it is very important that minorities become the active member of the transplant group and get involved in the noble cause. To get involved is easy but to proceed there are lots of ways. Firstly donors have to register themselves to a donor transplant organization and then they will get the licence as an organ donor. In the mean time the other organization who also works for donor transplantation will be informed about their existence and if required necessary connection may be made immediately.

National Minority Donor Awareness Day: National Minority Donor Awareness Day is celebrated to educate each and every individual that there is a need for minority donors and the facts that about organs, blood and tissue donation. This day is also observed to promote healthy lifestyle and disease prevention tactics in order to reduce the need for transplant of organs. Out of 1 million people on the transplant waiting list more than 50% are minorities. Among all the nations including Africa, America & Asian countries research & study has proved that the minority waiting list is 27% higher than the other group.

August 1 is the National Minority Donor Awareness Day which encourages people to have a verbal conversation and let their wishes to come true. It gives you an opportunity to register yourself for the Donor's Card and be a part of this noble cause. In the event of crisis the people can contact you and you can save a life just by donating blood only. It is not necessary for a person to be dead before he or she can donate something. While being alive also you can donate; this is called living donation. You may donate blood, bone marrow and organs like kidney, lung or a small segment of your liver. You can lead a perfect normal life even after donating these organs and this may also help a life to survive beside you.
Respect for Parents Day is August 1st. Who knew we needed a day set aside out of the year to respect our parents? Maybe you're already respectful of your parents, and all your elders. Maybe you just need a little reminder to be a little more respectful, a little more patient, a little more kind.
If your parents have passed, perhaps you could take a moment today to smile at someone who is old enough to be your parent. Visit or call an aunt or uncle or family friend who may be like a parent to you. Or perhaps take a few moments to participate in some activities to strengthen your relationship with your own children, teach them to respect you as a parent, as well as their elders.
PROCLAMATION FOR RESPECT FOR PARENTS DAY

Whereas self-trust is a necessary quality for parents who raise and guide children, and "As a man thinketh in his heart, so is he" Respect for Parents Day will reinforce the worth of parents to themselves and to the citizens of our country; and

Whereas the qualities of competence, worthiness and belongingness empower parents, citizens of our country can foster empowerment of parents by acknowledging the virtues of competence, worth and feelings of belonging by recognizing Respect for Parents Day; and

Whereas the knowledge that all citizens within a community are responsible for the moral fiber of that community, and in a sense are parents in that community, celebration of Respect for Parents Day honors all within that community; and

Whereas people believe that which they are told about themselves, the recognition of Respect for Parents Day will fortify parents' belief that they are valuable and necessary components of our society and will enhance their abilities in that role; and

Whereas the Greek dramatist and great tragic poet of Athens, Aeschylus, believed "Reverence for parents stands written among the three laws of most revered righteousness," the citizenry of this country also acknowledges this fact and proclaims the first day of August, each year to be "Respect for Parents Day."

Signed:

Please print:

Please feel free to copy this proclamation, sign it and mail it to me. Thank you.
Rounds Resounding Day
Let's sing the praises of Rounds Resounding Day. This annual event aims to celebrate the art of singing rounds, or part-songs – with different voices taking up various elements of the melody.
English nursery rhymes Three Blind Mice and Row, Row, Row Your Boat and the Australian song Kookaburra are among the most popular rounds, often sung around the campfire by Scouts and Guides. However, serious composers have also written many songs in this format. The oldest published English part-songs date back to the 17th century. More recently a cappella groups and barbershop quartets have put a whole different spin on singing in the round.
The special day was founded in 1987, to promote singing in harmony. A great way to mark the occasion is to join forces with family or friends and try singing a mixture of songs, both old favourites and new discoveries. The day is likely to prove a resounding success!
Spider-man Day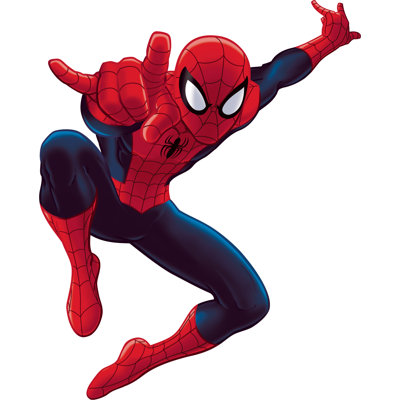 Today, August 1, is Spider-Man Day.
Spider-Man, Spider-Man, does whatever a spider can. Spins a web, any size. Catches thieves, just like flies. Look out! Here comes the Spider-Man.
Don't ask me why, where or how this day got started because I'm not too sure myself. There is almost no information on it and it's not very well known, so spread the word!
Spider-Man is personally my favorite superhero. He's funny, awkward and says the lamest lines- he's a nerd, who doesn't love a nerd? I'm also a huge fan of the movies. Tobey Maguire, Kirsten Dunst and James Franco were amazing. My favorite character though, is definitely J. Jonah Jameson, portrayed by J.K. Simmons, he is hilarious. With all that said, you bet I'll be getting into the holiday spirit today, and you should too.
So, how can you celebrate our friendly neighborhood Spider-Man? It's pretty simple; you can read up on the comics or get some popcorn ready and watch a Spider-Man movie. If you're daring, wear your Spidey costume out today.
US Air Force Day
Air Force Day was established on August 1, 1947, by President Truman "in recognition of the personnel of the victorious Army Air Forces and all those who have developed and maintained our nation's air strength." August 1 was chosen to mark the 40th anniversary of the establishment, in 1907, of the Aeronautical Division in the Office of the Chief Signal Officer of the Army.
Air Force Day came into being immediately after the signing of the National Security Act of 1947, although the status of the air element of the military was uncertain. Thus, although it was called Air Force Day, its first celebration was staged by the Army Air Forces and not by the U.S. Air Force.
Underlying the Air Force Day celebration was a need to increase "both official and public awareness of the priority of importance of air forces in any system of national security," according to Mr. Truman. "The great strategic fact of our generation is that the United States now possesses live frontiers -- the frontiers of the air -- and that the oceans are no longer sure ramparts against attack."
In his message to the nation on the first Air Force Day, Mr. Truman said, "I remind all of our citizens that the air power of the nation is essential to the preservation of our liberty, and that the continued development of the science of air transportation is vital to the trade and commerce of a peaceful world."
Air Force Day was last observed on August 1, 1949.
World Wide Web Day
Tim Berners-Lee invented the World Wide Web in 1989, about 20 years after the first connection was established over what is today known as the Internet. At the time, Tim was a software engineer at CERN, the large particle physics laboratory near Geneva, Switzerland. Many scientists participated in experiments at CERN for extended periods of time, then returned to their laboratories around the world. These scientists were eager to exchange data and results, but had difficulties doing so. Tim understood this need, and understood the unrealized potential of millions of computers connected together through the Internet.
Tim documented what was to become the World Wide Web with the submission of a proposal to his management at CERN, in late 1989, This proposal specified a set of technologies that would make the Internet truly accessible and useful to people. Believe it or not, Tim's initial proposal was not immediately accepted. However, Tim persevered. By October of 1990, he had specified the three fundamental technologies that remain the foundation of today's Web (and which you may have seen appear on parts of your Web browser):
HTML: HyperText Markup Language. The publishing format for the Web, including the ability to format documents and link to other documents and resources.
URI: Uniform Resource Identifier. A kind of "address" that is unique to each resource on the Web.
HTTP: Hypertext Transfer Protocol. Allows for the retrieval of linked resources from across the Web.
Tim also wrote the first Web page editor/browser ("WorldWideWeb") and the first Web server ("httpd"). By the end of 1990, the first Web page was served. By 1991, people outside of CERN joined the new Web community. Very important to the growth of the Web, CERN announced in April 1993 that the World Wide Web technology would be available for anyone to use on a royalty-free basis.
Since that time, the Web has changed the world. It has arguably become the most powerful communication medium the world has ever known. Whereas only 25% of the people on the planet are currently using the Web (and the Web Foundation aims to accelerate this growth substantially), the Web has changed the way we teach and learn, buy and sell, inform and are informed, agree and disagree, share and collaborate, meet and love, and tackle problems ranging from putting food on our tables to curing cancer.
Tim Berners-Lee and others realized that for the Web to reach its full potential, the underlying technologies must become global standards, implemented in the same way around the world. Therefore, in 1994, Tim founded the World Wide Web Consortium (W3C) as a place for stakeholders to reach consensus around the specification and guidelines to ensure that the Web works for everyone and that it evolves in a responsible manner. W3C standards have enabled a single World Wide Web of information and people, and an increasingly-rich set of capabilities: Web 2.0 (personal and dynamic), Web 3.0 (a semantic Web of linked data), Web services, voice access, mobile access, accessibility for people with disabilities and for people speaking many languages, richer graphics and video, etc. The Web Foundation supports the work of W3C to ensure that the Web and the technologies that underpin it remain free and open to all.
With over 1 trillion public pages (in 2008) and 1.7 billion people on the Web (in 2009), we do not really understand how these pieces work together and how to best improve the Web into the future. In 2005, Tim and colleagues started the Web Science Trust (WST). WST is building an international, multidisciplinary research community to examine the World Wide Web as "humanity connected by technology". WST brings together computer scientists, sociologists, mathematicians, policy experts, entrepreneurs, decision makers and many others from around the world to better understand today's Web and to develop solutions to guide the use and design of tomorrow's Web. The Web Foundation believes the discipline of Web Science is critically important to advancing the Web, and supports WST's efforts to build and coordinate this new field of study.
Most of the history of the Web is ahead of us. The Web is far from reaching its full potential as an agent of empowerment for everyone in the world. Web access through the world's 4+ billion mobile phones is an incredible opportunity. New Web technologies will enable billions of people currently excluded from the Web community to join it. We must understand the Web and improve its capabilities. We must ensure that Web technologies are free and open for all to leverage. The work of the Web Foundation aims to have a substantial, positive impact on all of these factors, and on the future history of the Web.
Twins Days Festival takes place from August 01 till August 03, 2014. It is celebrated each year on the first full weekend of August in Twinsburg, Ohio. Twins Days Festival is the largest annual gathering of biological twins and other multiples (e.g. triplets, quads) in the world. It was founded in 1976 by Revco's Charles R. DeHaven.

The event has twin based contests, "talent" shows which is opened every year with the Star Spangled Banner sung by John and Jerry Starlet and signed in ASL by Jamie Maassen and Jodie Qualkinbush, and a parade along Ravenna Road and routinely draws thousands of participants from all over the United States.

A twin is one of two offspring produced in the same pregnancy. Twins can either be monozygotic ("identical"), meaning that they develop from one zygote that splits and forms two embryos, or dizygotic ("fraternal") meaning that they develop from two eggs, each fertilized by separate sperm cells.


Lung cancer is a disease characterized by uncontrolled cell growth in tissues of the lung. This uncontrolled growth may lead to cells invading surrounding tissues or spreading to the organs outside the lungs.

Lung cancer was a rare disease in early 20th century but its incidence has gradually increased with increased smoking and it has become the most common type of cancer in the world. The lung cancers accounts for 12.8% of cancer cases and 17.8% of mortalities of cancer worldwide.

The incidence of lung cancer increases with age and peaks at 6th and 7th decades. It is less common in young adults (under 50 years old, around 5-10%). This community has often a family history and adenocancer is the most common type of cancer. However, the incidence of adenocancer is higher in young adults than in elderly in the country, and the most common type of cancer is squamous cell carcinoma. The incidence of lung cancer increases in women with increased smoking.
Lung cancer is a preventable disease. The factors that play a role in cancer development include tobacco products, industrial products (uranium, radiation, asbestos) air pollution, and nutritional deficiencies. Recent studies have demonstrated that the critical factor increasing the risk of lung cancer is the long-term respiration of carcinogenic materials. Epidemiologic case-control studies by 1950s proved that smoking was strongly correlated with lung cancer. The first findings that smoking was a cause of lung cancer were published in 1962. Smoking is responsible for developing lung cancer by 94%. The risk of lung cancer is 24-36 times higher in smokers than in non-smokers. The risk is 3.5% in passive smoking. Age to start smoking, period of smoking, number of cigarettes smoked, and type of tobacco and cigarette have influence on the risk of developing lung cancer.

Symptoms of lung cancer may vary depending on location of the disease, how it has spread, and presence of reaction of the body to disease. The most common symptoms include shortness of breath, cough and weight loss. Since these symptoms are not only specific to lung cancer, the patients may be diagnosed late. Chest radiography and computerized tomography (CT) are used to diagnose lung cancer. Positron emission tomography (PET) provides information on if the tumor is benign or malignant, or if it has spread to any organs outside the lungs. It is a method that is highly effective in diagnosing solitary pulmonary nodules. The final diagnosis of lung cancer is established by biopsy. Biopsy is usually performed by bronchoscopy or CT-assisted biopsy. Factors determining the treatment and prognosis are histological type of cancer, stage of cancer, and general performance of the patient. Despite many histological subtypes of lung cancer, clinical types are small cell and non-small cell lung cancer. It is important to identify the type of cancer cells for treatment planning and prognosis because this will help determine the way to follow for treatment. Chemotherapy and radiotherapy are chosen for small cell lung cancer whereas the first option is surgery for non-small cell lung cancers.

Surgical treatment in early stage of lung cancer can prolong the length of life up to 85%. There is no chance to cure an advanced stage non-small cell lung cancer. Response rate or survival period is not a criterion alone in evaluating treatments. Small cell lung cancer is a more aggressive tumor and has a higher rate of distant metastasis. However, response to chemotherapy is higher. Palliation of symptoms should improve the quality of life and prolong the survival.
Radiotherapy is often prescribed with chemotherapy and can be used for therapeutic purposes in patients with non-small cell lung cancer that are not suitable for surgery. Therapeutic radiotherapy is administrated at high doses which is called radical radiotherapy. It has a curative potential for patients with small cell lung cancer. Administration of radiotherapy on the chest in addition to chemotherapy is often prescribed.

Several targeted treatment methods for cancer have recently been developed at various molecular levels for patients with advanced stage cancer. Majority of the patients with non-small cell lung cancer has epidermal growth factor receptor (EGFR). Therefore drugs targeting on tyrosine kinase in epidermal growth factor receptor have been developed. Developments in cytotoxic drugs, pharmacogenetics and targeted drugs are promising. Although most of the targeted drugs have been clinically researched, they are only in the early stage of clinical.