International Geocaching Day
For adventure-seekers out there, this is for you: International Geocaching Day. Geocaching Day is a designated day for hunting treasures placed in a cache using Global Positioning System or GPS.
International Geocaching Day 2014 will be on a Saturday, August 16th. International Geocaching Day is done every third Saturday of August every year.
There were no authenticated records which support the origin of Geocaching Day. Worldwide, however, geocaching is done because of its several benefits like social, physical and educational advantages.
Firstly what is geocaching? Geo which is shortened for geography and caching which means to conceal or bury something. Geocaching is an organized activity that involves thoroughly looking for a treasure placed in a cache. These caches are waterproof and contain a logbook where the hunters will write the date and time they found the treasure. These are placed in different places around the world except for places that require ruining or rearranging to be found. To track such treasures, one must possess a gadget with GPS.
One of the purposes of geocaching is to train the hunters of their treasure-hunting, hiking, navigating and benchmarking skills primarily.
Geocaching encourages people in an outdoor adventure where they can exercise both their physical flexibility and mental prowess. In the process of hunting for treasures, they create a unique bonding with their friends and establish new friendships.
International Homeless Animals' Day
ISAR conceived and began International Homeless Animals' Day in 1992. Since that time, ISAR's International Homeless Animals' Day Candlelight Vigil Observances have consistently grown in number. They bring people all over the world together to shed light on pet overpopulation and the spay/neuter solution. By now, International Homeless Animals' Day events have been celebrated in all 50 states and the District of Columbia, in over 50 countries and on 6 continents, saving millions of animals' lives.
Animal protection organizations and concerned individuals from around the world come together on the third Saturday of August each year to raise awareness about the pet overpopulation epidemic. ISAR's International Homeless Animals' Day activities often include candlelight vigils, adopt-a-thons, spay/neuter clinics, microchip clinics, blessings of the animals, and heartfelt speeches given by council members, local veterinarians, humane officers and shelter personnel. Other activities include slideshows, rallies, dog walks, open houses, award ceremonies, live music, raffles, and games. Individuals and organizations wishing to take part in ISAR's International Homeless Animals' Day events can order a complimentary downloadable candlelight vigil packet by contacting ISAR by mail, phone, fax or email. Our vigil packet includes guidelines for organizing a successful vigil event with tips on site selection, suggestions for speakers and vigil events, reaching target audiences, poems, songs, sample press releases and more!
In addition to your downloadable copy of ISAR's International Homeless Animals' Day vigil packet you will receive our International Homeless Animals' Day posters to advertise your event, Proclamations to be signed by your governor and mayor declaring the day as International Homeless Animals' Day, coloring sheets and more through the U. S. Postal Service. Your participation in ISAR's International Homeless Animals' Day will guarantee advertisement of your organization's event to thousands of people on ISAR's International Homeless Animals' Day website, as well as promotion on ISAR's online communities such as Facebook and Twitter.
By coming together on International Homeless Animals' Day you can support ISAR in letting the world know we will not tolerate the senseless killing that continues to take the lives of innocent dogs, cats, puppies and kittens simply because there are not enough good homes for them.
Together, we will continue to be a voice for the animals, and continue to demand an end to the suffering these animals face each day.
National Airborne Day
National Airborne Day is set on the day of the first parachute jump conducted by the Army's Parachute Test Platoon on August 16th, 1940.
On the morning of 16 August 1940 the jump began. After the C-33 leveled off at 1500 feet and flew over the jump field, Lt. Ryder was in the door ready to jump. Warrant Officer Wilson knelt in the door waiting to pass the Go Point. When this was reached, he slapped Lt. Ryder on the leg and the first jump was made. Now Number One moved into position. Slap! "Go! Jump!"
Still no movement.
It was too late now to jump on this pass. Mr. Wilson motioned Number One to go back to his seat. As the plane circled Mr. Wilson talked to Number One. Number One wanted another chance. Okay, this time we'll do it. Back into the jumping position and once again, slap!
Sadly, no movement. Number One returned to his seat.
Private William N. "Red" King moved into the jumping position in the door. Slap! Out into American military immortality leaped Red King… the first enlisted man of the test platoon to jump out of an airplane. Number One was transferred to another post and anonymity. Now there were forty-seven. Was Number One a coward? I don't think many experienced jumpers would say so. There are things some men cannot do at a given time. Possibly another time would have been fine. He wanted to. He intended to. He just could not… at least that morning.
The first US airborne operation was in support of Operation Torch, November 1942, in North Africa when 531 members of the 2nd Battalion 509th Parachute Infantry Regiment flew 1600 miles in 39 C-47s, of which only ten aircraft dropped their pacs, the rest landed because of navigation difficulties and low fuel.
Ten years ago, 3rd Battalion, 75th Rangers secured an airfield in Kandahar in support of Operation Enduring Freedom on October 19, 2001. On March 23rd, 2003, A Company, 3/75th conducted an airborne operation to secure an airfield in Northern Iraq a few days before the 173rd Airborne Brigade parachuted into Northern Iraq when the Turks wouldn't allow the 4th Infantry Division to off-load and invade Iraq from their borders.
In years past, the 82d Airborne Division Association, mostly the DC Chapter, had to lobby to get recognition for National Airborne Day from the Senate every year, until 2009 when the Senate made it permanent.
National Bratwurst Day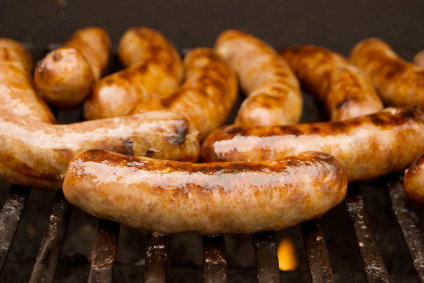 The idea of Bratwurst Day goes back as far as six decades B.C., when the Romans held annual festivals where sausages spiced with various herbs were fried over open fires.
Although different history books give it different paths, the wurst eventually found its way to the German city of Trier and shortly after, throughout the rest of Germany. Sometime in the mid-19th century, the little sausages immigrated to Sheboygan with the German settlers.
To celebrate the city's 100th anniversary, Bratwurst Day was born on Thursday, August 13, 1953. The idea, conceived by A. Matt Werner, editor of The Sheboygan Press, was a means of publicizing Sheboygan's claim to fame: the bratwurst. The event was sponsored by the Sheboygan Jaycees with the support of then Mayor Edward C. Schmidt and Governor Walter Kohler.
Schmidt's proclamation, which designated the 13th as Bratwurst Day read, in part: Whereas, this community has achieved national fame and recognition for the exclusive manufacture of a special kind of roasting sausage, and Whereas, it is a known and established fact that the production and distribution of bratwurst has increased year by year to a point where it has become an industry of vital importance to this community - all citizens and visitors are to refrain from roasting bratwurst on their own grills and will attend and enjoy the "Bratwurst Festivities" to be held on the main street in the City of Sheboygan.
Streets were renamed Bratwurst Boulevard (North Eighth Street) and Onion Oasis to provide the right atmosphere for the festivities. Nowhere else in the world would you find a scene like this at 8 a.m., when the Sheboygan Jaycees were greeted by a flood of customers as they began to sell brats at the corner of Bratwurst Boulevard and Wisconsin Avenue. By noon, fryers were in operation on every corner in the downtown area. As estimated 7,000 pounds of brats, 96 gallons of dill pickles, 288 bottles of ketchup, 288 jars of mustard and 350 pounds of onions were consumed.
Activities of the first Bratwurst Days included the crowning of the bratwurst queen, brat eating contest, parade, square dancing, polka music and fireworks. A time capsule was also buried in Fountain Park. Various articles of Sheboygan historical interest were placed in the capsule, to be opened in 2053, 100 years from 1953.
The turnout was beyond all expectations that the Jaycees decided to make Bratwurst Day an annual event. With Sheboygan billed as the "wurst" capital of the world, 1954's celebration held Saturday, August, 7, included two 11-pound brats on display in Fountain Park. The two king-size brats, prepared by Wagner Sausage Co., were placed on huge rolls baked by Heitzmann Bakery. An estimated 7,500 pounds of brats were consumed.
The Sheboygan Press extended an invitation to Ann Landers to attend the Aug. 2, 1958 Bratwurst Day. She declined, but wrote, "Sorry I'm not there to enjoy the celebration. I am eating bratwurst tonight for sentimental reasons. Best Wishes. Ann Landers."
The Kiwanis Park Hill was the site for the soap box derby contest of the 1959's Bratwurst Day. An estimated 5,000 spectators watch Danny Lee Brickrsquo's soap box win. At that celebration, 10,000 pounds of bratwurst were put away.
For the 1961 B-Day (as they nicknamed it), hotels and motels in the area were booked in advance. At the time, one motel owner said he was booked solid two months in advance and turned away 1,000 reservations for the weekend.
Sixty-six bratwurst stands were set up to sell the little porkers in 1962. The Jaycees put 2,000 man hours into the event.
The event continued to grow in popularity each year. As it grew to a celebration attended by as many as 100,000 people, the festival also grew in the number of problems that resulted: vandalism and drunkenness caused by some of the younger and less civic-minded.
These problems caused no small degree of concern among city leaders, for the day to show off Sheboygan had turned out to be a black eye, they said. The question of continuing Bratwurst Day, or modifying it, was put to the voters after the 13th annual celebration. In a referendum on April 5, 1966, voters in the city said no to the festival after 13 mostly glorifying years.
Several years later, the Jaycees again thought that civic pride and better crowd control would again allow the city to celebrate its heritage. They proposed changing the name to German Days and moving the festival from downtown Sheboygan to Kiwanis park, a more confined area. In 1969, the Jaycees won the acceptance of city leaders to hold the festival after they promised that the bad memories of Bratwurst Day would not be revived.
The "new celebration" grew, but at a much slower pace than did Bratwurst Day. German Day festivals were held from 1970 to 1974.
In August 1975, the Jaycees sponsored an eight-day Sheboygan Days festival with a carnival. Sheboygan Days were held until 1978.
In honor of the city's 125th anniversary in 1978, Bratwurst Day made its comeback. An estimated crowd of 25,000 to 35,000 jammed Kiwanis Park for the return of Bratwurst Day that sunny August 7. The bratwurst eating contest had to be delayed an hour because there were no cooked brats available. Two tons of meat was consumed along with 197 half barrels of beer. Some of the many activities held included a pie-eating contest, a bubble gum blowing contest, Stumpf Fiddle competition, square dancing, air balloon rides, wet T-shirt contest and a water fight between four area fire departments.
The Bratmeister, a 13-foot tall balloon resembling a Bavarian character made its debut in 1980 as the mascot of the Sheboygan Jaycees.
By 1984, the number of celebrants had risen to about 40,000, who consumed 3,458 pounds of brats and 5,580 gallons of beer.
In 1988, Brat Days started bringing national entertainment to the Sheboygan area. The 1st act that was the Turtles. In 1996, the festival started to have a national act on both Friday and Saturday, and in 2005, country national acts were added on Saturday afternoon.
In 1991, the Jaycees broadened the taste experience with the addition of the Bratxotic Food Gallery Tent. Sheboygan restaurateurs were tasked with featuring bratwurst as the main ingredient in the dishes they sold. The Bratxotic tent continues today with offerings that include: brat pizza, brat taco, brat egg rolls and brat lasagna.
In 2004, Johnsonville, the number one national brand of brats, secured the rights to the Sheboygan Jaycees Brat Days and Brat Days was renamed to the Sheboygan Jaycees present Johnsonville Brat Days. With Johnsonville's support, the festival attracts bigger musical entertainment while continuing to combine the best of Midwestern family fun with the quirky, Wisconsin brat experience.
As title sponsor, Johnsonville partnered with the International Federation of Competitive Easting (IFOCE) in 2005 to hold the Johnsonville Brat-Eating World Championship.
History was made on August 6, 2005, when Sonya Thomas, the Black Widow, downed 35 of the famous brats in 10 minutes, obliterating the 2004 record of 19 brats.
They say that competitive eating is the battleground against which God and Lucifer battle for men's souls, my friends, International Federation of Competitive Eating Chairman George Shea bellowed to the crowd before the 2006 Johnsonville Brat-Eating World Championship.
The crowd, roared as the 16 eaters wriggled, convulsed and bounced to shovel down brat after brat. Takeru Kobayashi set yet another world record by downing 58 brats in 10 minutes, shattering Sonya's record.
Today, Brat Days still provides brat lovers from all over the country with a one-of-a-kind brat experience. Brat Days continues to be the largest fundraiser for the Sheboygan Jaycees. All proceeds are given back to the community primarily though donations. Past organizations that have received donations include the Field of Dreams, Above and Beyond Children's Museum, Jaycee Quarryview Park, Big Brothers Big Sisters, Area High School Scholarship Program, the American Red Cross and the American Cancer Society.
National Roller Coaster Day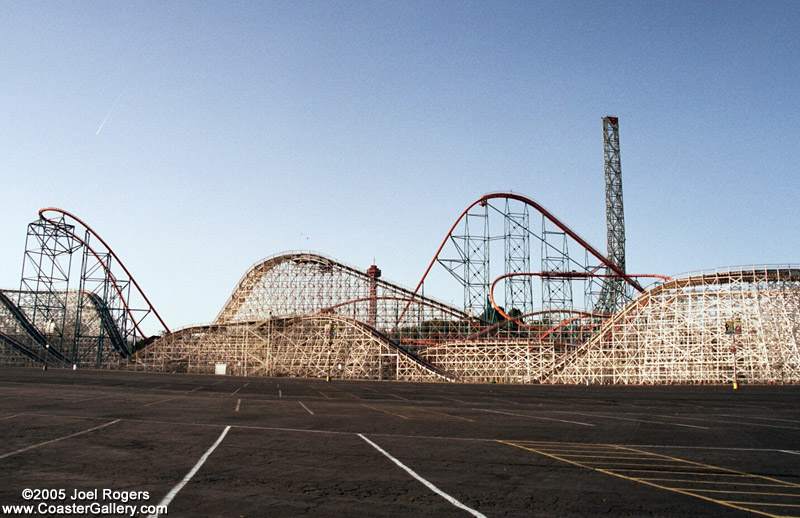 Roller coaster fanatics both here and across the Atlantic will be celebrating all things Roller coaster related today August 16, National Roller coaster Day – so what's the history of the ultimate thrill seekers' ride and how fanatical are we in Britain?
Did you know the direct ancestors of roller coasters, Ice Slides surfaced in Russia in the 16th Century? Or that the French pioneered the modern roller coaster?
The UK's first Roller Coaster was the Switchback Railway, which opened in 1891 at Blackpool Pleasure Beach, followed by The Big Dipper in 1923.
Since then we've been a nation obsessed, with research released today showing the average person has been on 19 rides in their life
They are every thrill-seekers idea of heaven, and today those of us who love nothing more than shooting around a track at 100 miles an hour, will be joining together to celebrate National Roller coaster Day for the first time.
An American tradition since the 1980's, the UK's love of roller coasters is now so strong, that the day of celebrating the ultimate thrill seekers' ride will make its debut here tomorrow. But where did roller coasters originate?
The direct ancestors of roller coasters, Ice Slides first surfaced in Russia in the 16th Century. The Mountains - long, steep, wooden slides covered in ice, some as high as 70 feet - were popular in Russia throughout the 16th and 17th centuries. Riders flew down the slope in sleds made out of wood or blocks of ice, crash-landing in a sand pile at the bottom.
It was also in Paris where the phrase 'roller coaster' originated, with the first modern roller coaster opening in 1817, and the first looping roller coaster appearing 30 years later, also in Paris. The early rides used tracks made of rollers and sleds with runners - creating roller coasting. The name then remained after runners were replaced with wheels.
Riders would have received the ultimate adrenalin rush, with your life very much at risk due to wheels often falling off and the cars not always stopping at the end of the track, while broken necks were a common occurrence on the first looping roller coasters as they hadn't discovered a safe way to keep people securely buckled in.
The first roller coaster in America was the Gravity Pleasure Switchback Railway at Coney Island, New York. The UK closely followed when they launched their own Switchback Railway in 1891, which was followed by The Big Dipper in 1923, both at Blackpool Pleasure Beach. Since then we've been a nation obsessed, with research released today by Alton Towers Resort showing the average person has been on 19 roller coaster rides in their life, while almost 40% of us have been on at least one roller coaster in the last year.
Almost half say their main emotion when getting on a roller coaster is excitement, while almost a third admit to being in a state of fear. However more than 40% reveal they get off at the other end feeling exhilarated with more than a third saying they feel full of adrenalin.
National Rum Day
We've been drinking rum in a range of refreshing cocktails all summer long! And as it turns out, August 16 is National Rum Day. So read some of favorite stories about the historic liquor and fix one of these tasty drinks. Cheers!
Rum lovers around the world owe a great debt to a simple plant: sugar cane. Hundreds of years ago, there was a sugar craze in Europe, and colonies were established around the Caribbean to make the sweet commodity. But the production of sugar creates a lot of byproduct—namely, molasses. There wasn't much use for the thick, sticky, sweet substance until it was discovered that molasses could be fermented and then distilled. The alcohol quickly became popular with pirates, sailors and America's founders.
Rum also became a key element in the infamous "slavery triangle." The Brits shipped molasses to New England, where it was transformed into rum, proceeds from the sales of which purchased slaves in West Africa, who were subsequently taken to the sugar cane plantations in the Caribbean and South America.
While the rules for rum production vary greatly from country to country, there are two main types: light and dark. The color of the spirit is primarily determined by the amount of time it has spent aging in oak barrels. The longer it's been aged, the more color and flavor it picks up from the wood. Some experts say that the Caribbean's high heat and humidity help speed up the alcohol's maturation. No matter the color, most rum is still made from molasses, but some brands do use fresh sugar cane juice.
The precursors to rum date back to antiquity. Development of fermented drinks produced from sugarcane juice is believed to have first occurred either in ancient India or China, and spread from there. An example of such an early drink is brum. Produced by the Malay people, rum dates back thousands of years. Marco Polo also recorded a 14th-century account of a "very good wine of sugar" that was offered to him in what is modern-day Iran.
The first distillation of rum took place on the sugarcane plantations of the Caribbean in the 17th century. Plantation slaves first discovered molasses, a by product of the sugar refining process, could be fermented into alcohol. Later, distillation of these alcoholic byproducts concentrated the alcohol and removed impurities, producing the first true rums. Tradition suggests rum first originated on the island of Barbados. However, in the decade of the 1620s, rum production was recorded in Brazil. A liquid identified as rum has been found in a tin bottle found on Swedish warship Vasa, which sank in 1628.
A 1651 document from Barbados stated, "The chief fuddling they make in the island is Rumbullion, alias Kill-Divil, and this is made of sugar canes distilled, a hot, hellish, and terrible liquor."
National Tell a Joke Day
National Tell a Joke Day takes place on August 16. A joke is something spoken, written, or done with humorous intention. Jokes may have many different forms, e.g., a single word or a gesture, a question-answer, or a whole short story. The word "joke" has a number of synonyms, including wisecrack, gag, prank, quip, jape and jest.
To achieve their end, jokes may employ irony, sarcasm, word play and other devices. Jokes may have a punch line, i.e. an ending to make it humorous. Jokes are typically for the entertainment of friends and onlookers. The desired response is generally laughter; when this does not happen the joke is said to have "fallen flat" or "bombed". However, jokes have other purposes and functions, common to comedy/humour/satire in general.
Jokes have been a part of human culture since at least 1900 BC. According to research conducted by Dr Paul McDonald of the University of Wolverhampton, a fart joke from ancient Sumer is currently believed to be the world's oldest known joke. Britain's oldest joke, meanwhile, is a 1,000-year-old double-entendre that can be found in the Codex Exoniensis.
National Honey Bee Day
National Honey Bee Day is observed on August 16. National Honey Bee Day (formerly National Honey Bee Awareness Day) is an awareness day started by beekeepers in the United States to build community awareness of the bee industry, through education and promotion.
According to its organizers, the National Honey Bee Day program started with a simple concept: "Bring together beekeepers, bee associations, as well as other interested groups to connect with the communities to advance beekeeping. By working together and harnessing the efforts that so many already accomplish, and [by] using a united effort one day a year, the rewards and message is magnified many times over. We encourage bee associations, individuals, and other groups to get involved. The program is free and open to all."
The event was started in 2009 by a small group of beekeepers who petitioned for and obtained a formal proclamation by the USDA honoring honey bees and beekeeping.