Esther Day
Esther Grace Earl was always a spunky, energetic, creative kid, full of caring for her brothers, and a close companion to her sisters. Known for her blue eyes, dimpled smile, and fly-away blond hair, she loved monkey bars and climbing ropes, rescuing abandoned Saudi cats, skiing the Alps, impromptu photo shoots with her sisters, designing web pages, teaching herself to play the piano and making her family laugh with joy. She amazed us over the years as we watched her learn to read at four, saw her successfully maneuver immersion French in 5th grade, and observed her natural empathy. She loved to read and was an avid Harry Potter fan. Later, she became an online presence where she developed numerous close friendships, uploaded quirky videos, and began a burgeoning involvement in social justice issues. In every way she lived out the values of her namesake, the famous Queen Esther, who was beautiful and full of grace like our "Star."
Esther (Persian for "Star") Grace was born on August 3, 1994 in Beverly, Massachusetts. She was the bridge between two older sisters, Abby and Evangeline, and two younger brothers, Graham and Abraham. In November 2006, Esther was diagnosed with metastasized papillary thyroid cancer in Marseille, France, with extensive tumors already in her lungs. Following a thyroidectomy and seven months of treatment, her family moved back to New England for her continued treatment at Boston Children's Hospital and the Jimmy Fund Clinic. Esther patiently endured radioiodine treatments, x-rays, CT scans and MRI's, a bi-pap machine, extensive medications, occasional stays in the hospital, and eventually experimental chemotherapy. As Esther's need for supplemental oxygen increased, her mobility decreased. Yet she found new avenues for meaning, investing herself in growing online friendships, creating videos and a cyber presence as "crazycrayon" and "cookie4monster4." She thrilled in her mild escapades into virtual stardom, embracing her self-proclaimed nerdiness as she dispensed advice, all-night talkfests, and free hugs.
On August 25, 2010, much too soon, cancer silenced Esther and stilled her slender fingers. In 16 years she packed a lot of living and loving into her life, and loved well those who surrounded her. Esther didn't let her light stop shining—This Star Won't Go Out continues to remind us of her love for others.
Before her death, author and friend John Green told Esther that he and his brother Hank wanted to celebrate her birthday as long as there were vlogbrothers videos, and that the videos on that day could be about whatever she chose. After some reflection, Esther decided she wanted it to be a day to celebrate love for family and friends. So since 2010, August 3rd or Esther Day has become a holiday that reminds us to verbalize our love for friends and family, the important people in our lives who we might not remember to say "I love you" to very often.
Friendship Day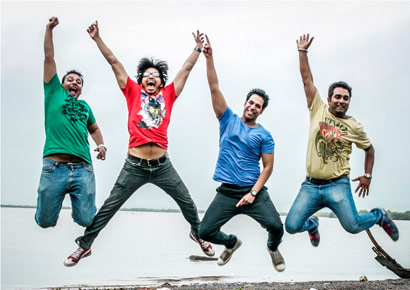 Friends are one of the most valuable people in our life. Having a good friend whom we can share our feelings and problems will make our world happy and worth living. Understanding, compassionate, loving, and mending is some of the quality a friend shows. They are the people who says silently, that " You Are Special and important'. So shouldn't we thank all our dear friends and tell them how much their support and friendship mean to us. Most of the time, we don't find an opportunity to express our gratitude, or to tell them how important they are. Friendship day is a right occasion celebrating this wonderful bonding between two hearts and a very good chance to say, "Hey I would never be the same without your friendship".
Every year, the first Sunday in the month of August is celebrated the beautiful bond between two person; friendship. The idea of honoring friendship and friends began in the year 1935 in the United States of America. As the popularity and the true reason behind the celebration spread, friendship day became an international observation and more and more countries started observing this day. Today the first Sunday of August is celebrated in most of the country dedicating this day to friends all over the world. Every person is a friend of one or many, so the friendship day is a celebration for each and every person on mother earth.
How to Celebrate the Friendship Day
Friendship day is a great opportunity even for the shyest friend to say "friend you made my day" or "you mean a lot". On this day, friends express their love by exchanging friendship bands and gifts like flowers, cards to each others. People spend their entire day as part of celebration with their special friends where they share their joy and have fun. Friendship is one of the strongest relationships which influences ones behavior. Affection, care, respect, understanding and trustworthiness are important which helps maintain a good bond with their friends. This is a day where peoples can recollect their beautiful memories about their friends or friendship.
In today's life every persons give more importance to their relationship with friends which has increased importance of the friendship day. . Friendship day is celebrated as a day to dedicate to their friends, to show how much they care and love them. As friends are the mirror image of each other's personality friend's decisions, opinions, lifestyles and their perceptions will greatly influence in persons behavior. Specialty of this day is that people forgets their sorrows, celebrates their day with friends by making each other's happy and most of all making each other feel worthy.
Youth and students celebrate the day with much enthusiasm, they spent time with each other and enjoy the day to its maximum. the friendship is acknowledged by giving each other flowers, gifts, chocolates, friendship bands, greeting cards and even a framed photo of one of their best moments together. Winnie the pooh has been decided as the world ambassador of friendship by the united Nations in the year 1997 an d presenting stuffed toys, clay models and greeting card with this cute Ambassador of friendship has become a trend among friends. These are not the only gifts which are given, a pen, a good novel, or even a serving of your friends favorite ice cream does the job as long as it is given with a lot of friendship and love. Even a small note or a handmade card can convey the real meaning of the friendship you share. Now, the day is not just for youth though they are the ones who celebrate it with the most enthusiasm. Many elderly enjoys friendship which has begun many decades ago and is still strong, and they are the one to whom the celebration really mean to. And celebrating this year long relationship together and going through the pages of the old memories of the friendship can be the best gift they can give each other.
Friendship does not need a verbal thank you or expression of love to make each other understand the real value they give for the relation. But expressing it can always help as a small thank you will be treasured. As someone said, "In everyone's life, at some time, our inner fire goes out. It is then burst into flame by an encounter with another human being. We should all be thankful for those people who rekindle the inner spirit." So take this opportunity to at least call up your friends who are really special and tell them that you always treasure them and their friendship.
Grab Some Nuts Day
When it comes to unusual holidays, get ready to go, well, nuts! Aug. 3 is Grab Some Nuts Day! Seriously! While the "title" of this annual holiday is sure to grab people's attention, Grab Some Nuts Day actually celebrates nuts of all shapes, sizes and varieties.
Whether you prefer almonds, pistachios, cashews or pecans, these tiny tasty portable treats pack quite a powerful punch! Depending on the specific variety, nuts are high in protein, fiber, vitamins and minerals and are good for your heart.
A nutty diet reduces your risk of developing blood clots, coronary heart disease and gallstones. While most nuts have health benefits, some are more beneficial than others are. Walnuts, almonds, macadamia nuts, hazelnuts and pecans are especially good for your heart. Although peanuts are not technically a nut, they are pretty good for you, too. It is important to remember while nuts do contain quite a bit of fat, moderation is key! Just don't cover your nuts in sugar, salt and chocolate!
Why not send a free Grab Some Nuts Day e-card to all your nutty friends while you are at it? In honor of Grab Some Nuts day, go ahead and grab yourself a healthy handful of nuts today and enjoy.
National Doll Day
Whether they are handcrafted porcelain dolls with dainty pinafores and exquisitely beaded gowns....or run-of-the-mill plastic dolls purchased at Toys R Us...or grubby rag dolls missing their eyes...dolls are common playthings and collectibles all over the world.
There are doll organizations, such as the National Institute of American Doll Artists, United Federation of Doll Clubs, and even Doll Doctors Association (which is all about mending and restoring dolls). There are doll conventions, doll magazines, and doll museums.
Dolls are big business! Three Barbie dolls are sold every second, 24 hours a day, somewhere in the world...and that is just ONE sort of doll! More than 23 million American Girl dolls have been sold since 1986—and that is just through the mail-order catalog (many more have been sold in stores)—and that is just a second sort of doll. I cannot seem to find an estimate of how many dolls of all kinds are sold each year—but I'm sure the number would be staggering!
National Kids' Day
an opportunity to celebrate childhood; to demonstrate our commitment to nurturing children; to inspiring our nation, our communities and our families to love and appreciate children; and to prepare our children for a healthy, happy, successful future.
With more than 130 years of expertise on helping children facing crisis, Kids Peace created National Kids' Day as an annual event on the national calendar to honor and celebrate the inherent value and worth of children.
To encourage the nation's adults – parents, grandparents, relatives, neighbors, teachers and other caregivers – to spend more meaningful time with America's children. In this way, we can build a nation of strong, resilient, happy children who know that they are loved by caring adults and can enjoy just being kids.
Kids Peace believes in the inherent value of children and seeks to help America renew its commitment to be a nation where every child feels safe and loved, trusts in those around them and enjoys the freedom to be a child.
National Kids' Day is an opportunity to demonstrate a commitment to nurturing children.
National Kids' Day seeks to inspires parents and caregivers to take the time to communicate their commitment to children through the gift of meaningful time.
National Kids' Day challenges parents and caregivers to take time out of their busy schedules and "make a date" with their kids to do something that builds bonds, trust, love and growth for the future.
National Kids' Day provides parents and caregivers with a day that focuses on active participation, not merely observance.
Why America needs National Kids' day
For decades, children across America have asked their parents, grandparents and guardians why America celebrates "Mother's Day" and "Father's Day," but has no "Kid's Day." National Kids' Day fills that gap and seeks to provide a reminder of children's year-round need for meaningful time and interactions with adults.
Goals
To create awareness of children's value and needs year-round by focusing on a yearly celebration on the national calendar.
To change the way America looks at – and treats – its children.
To create a world where children can find safety, love, trust and the freedom to grow and be a child.
National Watermelon Day
National Watermelon Day is celebrated in the US on the 3rd of August every year. Although it not a true national day (which needs to be ratified by Congress), a lot of fun happens on this day. It is a day when this large, juicy fruit gets all the importance. On this day, several activities and games are organized with watermelon as the focal point. Needless to say, tons of watermelon is consumed on National Watermelon day.
According to the records of the famous traveler, David Livingstone, watermelons originated in the Kalahari Desert in South Africa. It used to grow wild and was known locally as "tsamma melon". It was an important water source for the people there.
Watermelons are also seen in the hieroglyphics of ancient Egypt. It is not known how watermelons came to the US but one of the theories is that the slaves had a role to play in the introduction of watermelon in the United States. Today watermelon exists in over 1200 varieties in 96 countries worldwide.
There is no consensus on the origin of this particular holiday. However, for watermelon lovers, it is a day when they can give importance to their favorite fruit. National watermelon day gives everyone a chance to familiarize themselves with watermelons. Even those who do not consume it regularly will get a chance to sample red, sweet, juicy slices of watermelon.
Activities on National Watermelon Day
There are several activities on this day which involve highlighting the virtues of watermelon.
There are competitions like watermelon seed spitting competitions, and people hold watermelon parties.
It is a day when lots of watermelon recipes come into play and several watermelon drinks are served.
There is even a National Watermelon Promotion Board which is dedicated to increasing the consumption of fresh watermelon through its promotional programs.
An interesting activity to do on this day is to get onto the internet and browse for watermelon-related stuff. You will be surprised to see how much material is available – competitions, online quizzes, recipes, and online games for children.
Conclusion
So this year, on the 3rd of August, set aside your troubles and responsibilities for a day and let yourself enjoy some Watermelon.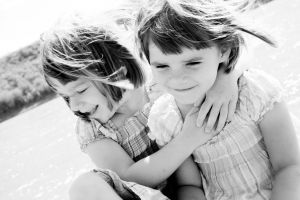 A sister is someone, with whom you share your earliest memories with, and a very special bond.
Nobody really knows the origin of Sister's day, but worldwide the first Sunday of August is that special day, when you can celebrate this extremely unique relationship in order to show your gratification and love to your sister with whom you share those special memories.
Whether the memories consist of innumerable fights and arguments or laughing together, she has been, and will remain a person who wiped your tears when you were sad, hugged you when you needed one, watched you succeed and cheered on as well as guided, supported and believed in you when you failed. She is one of the very few people in your life who will always give you an honest opinion whether you need it or not and like it or not. She will always remain your true best friend for life, no matter what happens.
The best way to celebrate Sister's Day is to spend some time with your sister. Here are a few ways of making it special and creating some more memories to cherish.
Meet up for coffee: Meet up for a cup of coffee or tea and chat, catch up and generally go down memory lane and have a few laughs.
Watch a movie together: Go for a movie and have a fun outing or just rent a few which you both like and watch them together
Send her flowers: Send her flowers to show your gratification and how it means to you, having her in your life.
Send a card: Send her a card with something special written; or in this day and age, send an e-card
Just Chat: Just pick up the phone and have a hearty chat with your special sister
Send a Present: Whether it is a box of chocolates or jewelry, make her feel special by sending something thoughtful to her which she can cherish and remember you by.
Sister's day not only honors the special relationship between siblings by healing wounded ones as well as strengthening good ones, but also encourages other dimensions of sisterhood like celebrating Sister's day with your sister in law or anyone else who is like a sister to you. The essence of Sister's day is to reach out beyond borders to the women who have touched your heart and made your life special in some way.